Birthright Israel is an unforgettable educational experience based on research and evaluation. Each trip has a unique itinerary based on travel dates, interests, and educational elements. Through Birthright Israel offers many niche opportunities; one thing is constant: Birthright Israel is the largest educational program in the history of the Jewish people. We can promise you it's an experience like no other!
As Birthright Israel trips resume this summer, we cannot wait to make Israel the classroom again! The experience imparts knowledge, everlasting connections, and community one young Jew at a time. In our sample itinerary below, you'll get to the magic behind Birthright Israel.
Day 1: Meet the Birthright Israel Trip Staff
The first day of Birthright Israel trips usually begin in the airport. Here, participants meet their madrichim (trip staff), fellow bus mates and hopefully get some shuteye before the adventures begin. Our trip staff are crucial to the educational programming and each participant's experience. Every Birthright Israel trip includes a three-person educational team of two volunteer staff members from the participants' home country along with a qualified Israeli tour educator.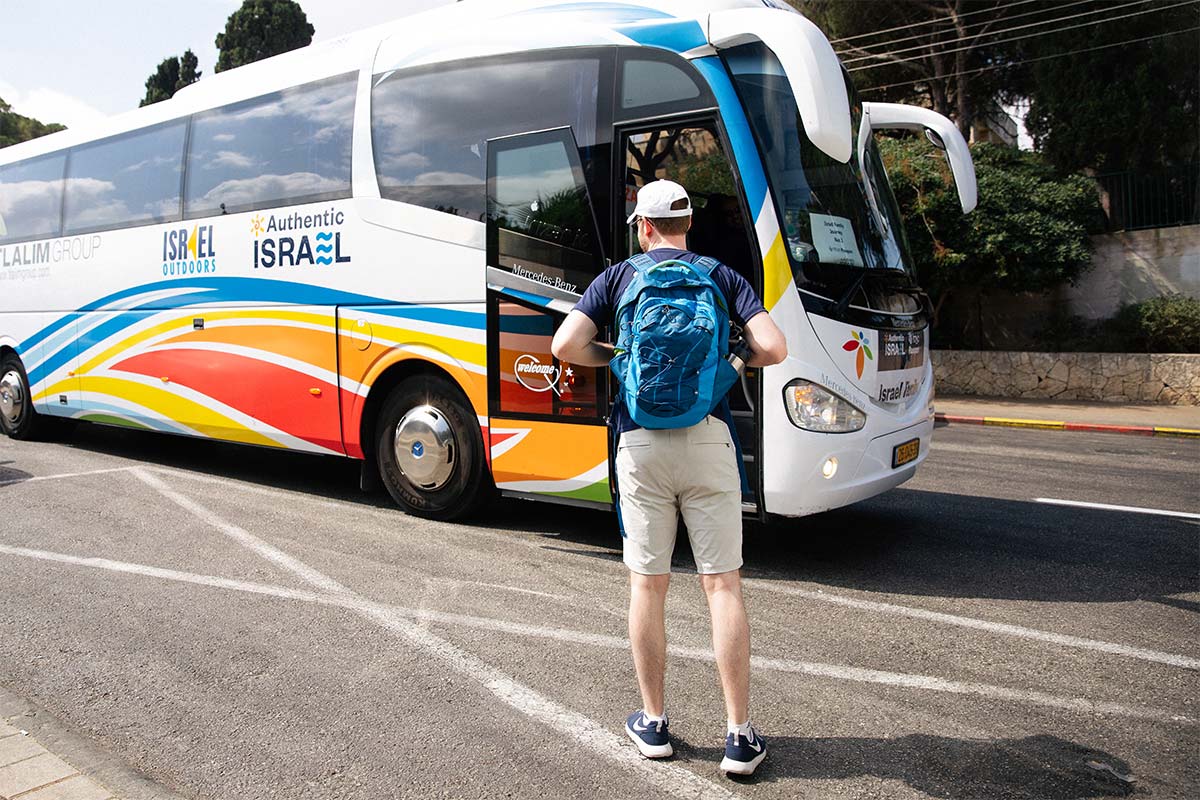 Day 2: Travel North to See the Historic Sea of Galilee
Upon arrival, we like to say "Welcome" or in Hebrew, Bruchim Habaim as participants travel upwards of 6,500 miles to reach Israel. On the second day of the trip, a group may head north and meet their Mifgashim (Israeli peers) along the way. The Mifgash is one of the most transformational elements of every trip. In Hebrew, Mifgash means to encounter and during every trip, participants are given the opportunity to meet Israeli soldiers and young professionals. This allows participants to explore Israel's culture and society. The Israeli participants deliver an intimate and highly personal dynamic that allows Diaspora participants to explore and understand complex issues. These include Israel's role in the world and the global Jewish community. Together, they have opportunities to learn from each other and build friendships that extend beyond Birthright Israel.
Day 3: Birthright Israel Gets Artsy
Of course, it wouldn't be a Birthright Israel trip without a few hikes! While in northern Israel many groups take the opportunity to hike up one of the beautiful mountains and explore the lush landscape. After this, the group will visit the mystical city Tzfat where they'll hear from Kabbalistic artists.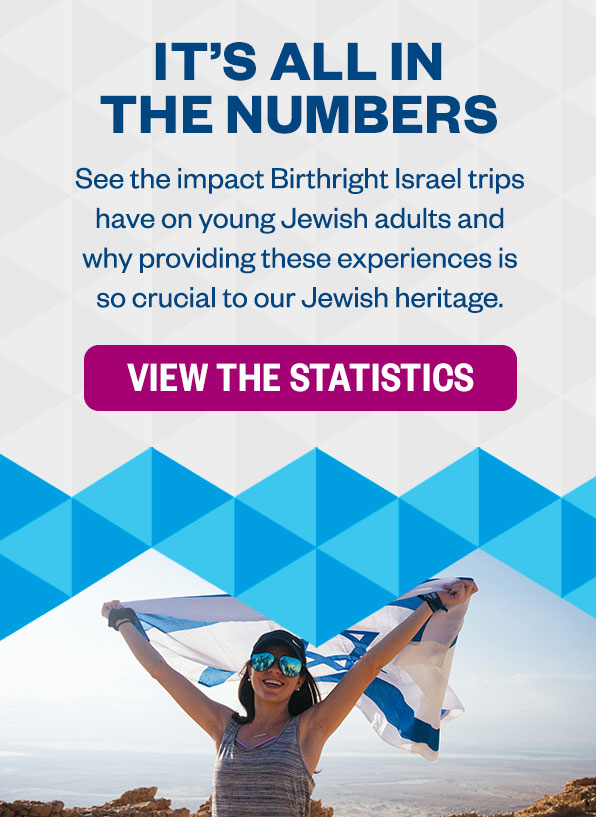 Day 4: Wine Not Visit the Golan Heights
On day four of a Birthright Israel trip, groups may visit the Golan Heights and Mt. Bental. They'll then head down the Banyas, enjoying the natural pools, waterfalls, and streams along the way. Another fascinating experience while in Israel is the opportunity to visit an Israeli winery and hear from the local business owners. Lastly, while in this region of Israel, it is crucial to discuss geopolitics. While the organization is apolitical, Birthright Israel believes its educationally vital to help participants learn about and reflect upon the core issues in the region by introducing a
geopolitical module. Through a geopolitical lecture led by experts in the field, we introduce and discuss openly key issues necessary for understanding the region.
Day 5: Visiting Jerusalem and the Western Wall
Most Birthright Israel participants can only dream of visiting the Western Wall. Many tour educators take this moment to give young Jews the experience of a lifetime as they cast their eyes on the holiest site in Judaism. Some tour educators choose to lead the group blindfolded to the Western Wall. This activity provides a memory ensuring that the participant will never forget this moment.
While in Jerusalem, Shabbat also plays a significant role on Birthright Israel trips. Denoted as a "Place in Time," Shabbat has always been an exalted moment, a primary legacy, and a chief value in Jewish civilization. Birthright Israel presents Shabbat as a core theme. We view it as a meaningful and joyous cornerstone of the Jewish calendar and worldview. Being in Israel offers unique ways of emphasizing Shabbat within various contexts, such as community, learning, landscape, and a sense of spirituality, which many participants have not heretofore experienced.
Day 6: Explore Jerusalem's Old City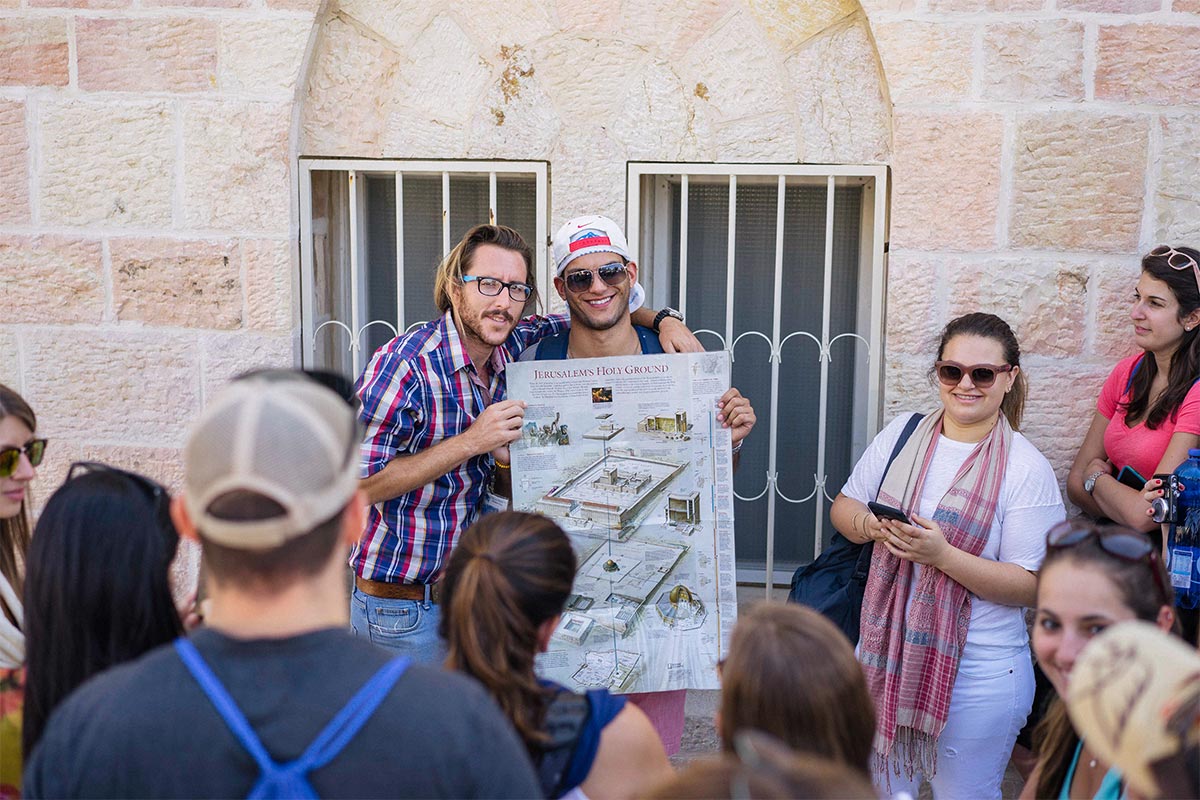 On Shabbat, Birthright Israel groups are given the freedom to explore Jerusalem or relax. They even have the opportunity to enjoy a traditional Shabbat meal before heading out through the city's mesmerizing limestone alleys. In the evening, the group will enjoy Ben Yehuda Street where they'll taste the best shawarma, falafel and ice cream in the city.
Day 7: A Visit to the Yad Vashem Memorial and Museum
The Holocaust (Shoah) is a defining moment in the history of the Jewish people. Each Birthright Israel trip aims to familiarize participants with some of the central ideologies, themes, and beliefs that gave rise to it by visiting Yad Vashem. Some groups may even visit another site related to the Shoah instead of Yad Vashem. Birthright Israel's goal to provide young Jewish adults a meaningful and well-contextualized encounter with the Shoah, its place in Jewish life, and in Israel.
Following a visit to Yad Vashem, participants go to Mt. Herzl. Here, they learn about the founders, visionaries, and fallen heroes that made Israel a reality. A core mission of the program is to give participants the opportunity to understand Israel's founding vision to be a Jewish and democratic state. Therefore, a trip to Mt. Herzl represents an important piece of the Jewish narrative and those who fought to preserve it.
Day 8: Masada, The Highlight of Every Birthright Israel Trip
Today is the day groups may climb the Roman Ramp to the top of Mt. Masada to catch a breathtaking sunrise. From here, the group will tour the mountaintop fortress that is synonymous with Jewish audacity and bravery. It is at Masada Birthright Israel participants truly begin to understand the determination of the Jewish people.
After Masada, the groups make their way to Ein Gedi, a literal oasis in the desert. Shortly after this, the much-anticipated float in the Dead Sea begins!
Day 9: Shalom, Tel Aviv!
Today the group will visit the modern city of Tel Aviv. At Rabin Square, they'll reflect on Israel's ideas, values and future. The afternoon will be free time where Tel Aviv is theirs to explore. Participants can choose to walk around Shuk HaCarmel, take a dip in the sea or stroll through the quaint Jaffa seaport.
Day 10: It's Not Goodbye, It's Lehitraot
Before our participants head off to the airport they'll visit Birthright Israel's Center for Israeli Innovation in Tel Aviv. Here participants will meet with local entrepreneurs and see how Israel has become the Silicon Valley of the Middle East. What they'll discover at the Innovation Center will surely amaze them as young Jewish adults today are not familiar with Israel's technological contributions to the world. As an organization, we believe experiences like these help the next generation gain a deeper understanding of Israeli society and its global activism.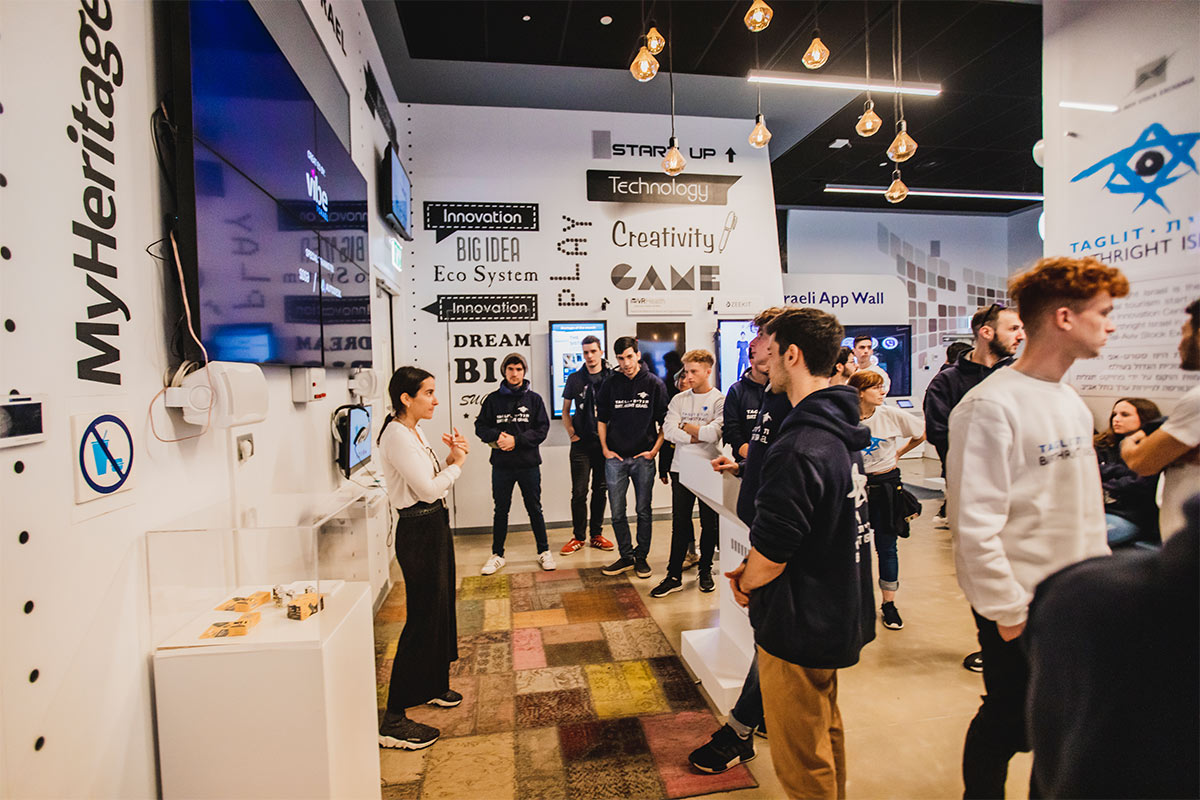 Learn More About Birthright Israel and Birthright Israel Foundation
Did you know that it takes nearly 40,000 donors each year to make Birthright Israel trips a reality? Or that 85% of our alumni report the trip was a life-changing experience. Lastly, you can get to know the people and success behind Birthright Israel Foundation by subscribing to our updates.