Bryan Lewis, a long-time supporter of Birthright Israel Foundation in Atlanta and a Birthright Israel parent, recently sat down with us to discuss the importance of firsthand Israel experiences and paying it forward. Bryan participated in the Foundation's donor mission this past summer, where he had the opportunity to meet participants of Birthright Israel and Onward. His son, Daniel, was completing his Onward Israel internship at the same time and was able to speak with his dad and fellow donors about what interning in Israel is like. Bryan and his son's experience further strengthened their support of Birthright Israel's program offerings. Bryan cannot wait for his daughter, Lindsey, to participate in both programs this summer.
We are excited to share more about Bryan Lewis and why he and his wife, Amy, are such fans of Birthright Israel's programs.
Q&A with Bryan Lewis
Share more with us about your experience on Birthright Israel Foundation's donor mission.
Bryan Lewis: "I have heard so many friends talk about the great experiences their kids have had on the trip over the years. I was always fascinated by how every kid wanted to go on this trip, and that's pretty much all it meant to me before I went on the donor mission. When my son decided to go on Birthright Israel and begin his Onward Israel internship, I saw the donor mission as a great opportunity to learn about the trip and see him. The first thing he said to me when we met in Israel was that Birthright was the best week of his life, and he met so many great people from all over the world. Being on the donor mission and seeing my son have this life-changing experience meant a lot to me."
Why have you made Birthright Israel a philanthropic priority for your family?
Bryan Lewis: "I do not think there is another charity where you get a better ROI. The money you give goes straight to the program and directly benefits young Jewish adults like my son. Gifting our children this experience is a return on investment you cannot even quantify. What these kids gain from the trip shows in so many different ways and surely makes them more involved Jews. We need our young people to stand up for Israel and speak intelligently about the issues that face us and our homeland, and that is exactly what happens as an outcome of this trip."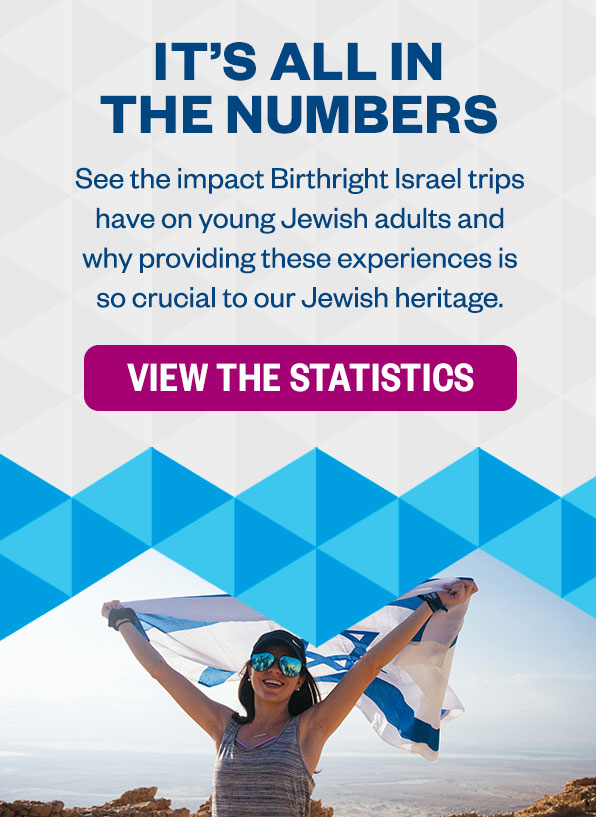 What do you think was your most significant takeaway from the donor mission?
Bryan Lewis: "The most significant takeaway from the donor mission was the ability to experience Birthright Israel and the Onward Israel program through the kids' eyes. I got to take part in the things that they take part in and see everything they do. Seeing the happiness on the kids' faces and hearing from so many of them that this was 'the greatest trip of their lives' was so emotional. It is a truly amazing program. Additionally, a very memorable part of the donor mission was getting to see a 70-year-old participant on our trip, and a few of the kids who had not yet had their Bar Mitzvahs had one underneath the wall. It was such a happy and moving event."
Tell us where your passion for giving back stems from. Is this something your mom taught you throughout your childhood?
Bryan Lewis: "Giving back is how I was raised. It's what you do. I think the phrase is you get more than you give.
In January, you hosted prospective donors at your home for an intimate gathering with Professor Gil Troy, chair of Birthright Israel's Educational Committee. What did you want them to learn about the programs?
Bryan Lewis: "I wanted them to learn it was more than a free trip to Israel. It is an experience our youth will cherish for the rest of their lives. Because of Birthright, our kids will have a greater attachment to Israel, and it will inspire them to volunteer and support Jewish causes. I know they walked away from the evening understanding that investing in Birthright Israel is a win in many ways."