Growing up in Kiev, Ukraine, I knew absolutely nothing about Israel, Jewish culture, and I definitely had no sense of belonging to the Jewish people. As a post-Soviet Jewish girl, you can imagine all of these were things my family never spoke about. So, when I signed up for Birthright Israel, I never dreamed I'd meet my husband.
Of course, I'm sure you're wondering how it all happened! So, here it is:
When I learned about Birthright Israel I was backpacking in Egypt. Then one day, I was scrolling through Facebook and got an ad for Birthright Israel – and that is was free. At first, I thought this had to be a scam. However, I was Jewish, in Egypt, and thought, if there is anywhere to believe in miracles, it's here.
I posted on my own Facebook page asking if anyone else heard of Birthright Israel. It turns out I got many comments about how amazing it was. So, I asked my father for all of the documents I needed for the application. Then, he then finally told me a story of our Jewish ancestry. His parents actually changed their name from Freedland to something less Jewish sounding to avoid anti-Semitism. Unfortunately, it didn't work. My father still faced prejudice from schoolteachers and university admissions offices when he was younger.
After I applied and was accepted, I did a very Jewish thing, I went back to Israel from Egypt (you can laugh!).
When my trip first started, I was surprised to meet 40 other people with very similar stories and backgrounds to mine. I also met Israelis whose parents moved from the Former Soviet Union to Israel or they themselves emigrated as children. I was impressed with how different and how similar I was to the Israeli participants. We spoke the same language, but the Israelis seemed to smile in a different way. They never gave me a simple answer to any question! That's what I liked the most about them.
And of course, one of those Israelis that didn't have simple answers, was Vitaly, my now husband.
"The second day of the trip, I looked to one of the other Israelis, my friend, and said do you think she would be interested in me? He looked at me and said, you don't have a chance. But I sat next to her on the bus anyways," says Vitaly.
Vitaly and I sat on the bus together a lot. When we spoke, I only became more interested in his thoughts.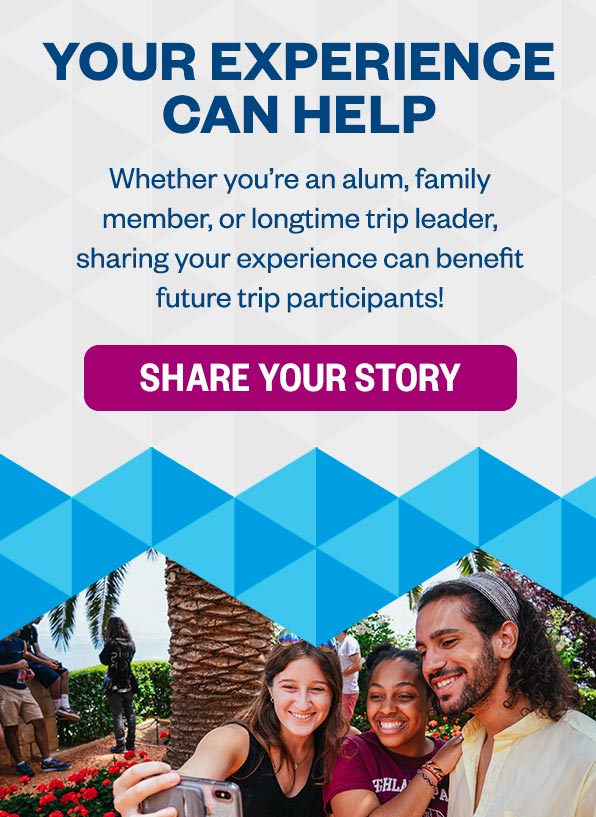 When my trip was over and I was back in Ukraine, I still had many questions. I ended up packing my bags and returning to Israel only a few weeks later to spend more time with Vitaly.
We're now married and we still don't have any simple answers, but at least we are trying to find them together.
Today, we live in Tel Aviv and come together with three generations of my husband's family almost every week for Shabbat. When we are not with family, we enjoy Shabbat dinner with our friends. We love hosting my family and friends who visit Israel, where we remove the stereotypes and show them the real Israel as they experience pieces of our lives. If we are not with friends or family, we are working on our smart door lock startup, Locklare. And if I'm not busy with all of this, I'm a freelance photographer and enjoy photographing Birthright Israel trips. You can see my work here.
Birthright Israel helped me to discover my Jewish roots and Jewish identity. I never imagined my life would change forever when I signed up for this trip. Thank you to everyone who made it possible.