We both fell in love with Israel from our first trips, me at 15 and Matthew at 20. As we got older, we wanted to share that love with others and both began staffing travel programs to Israel, including Birthright Israel trips and we are both Birthright Israel Fellows (from different cohorts).
In December of 2016, we were both staffing Birthright Israel trips, Matthew through his role as IACT Coordinator at the Hillel JUC of Pittsburgh and me working with a Birthright Israel trip for 22-26-year-olds. When I got to JFK Airport Terminal 4 to meet my participants for the flight, I noticed a number of young people in the University of Pittsburgh shirts, my alma mater.
I texted someone she knew still working at Hillel in Pittsburgh and asked if their trip happened to be flying that day. A text came back saying "yes you HAVE to go introduce yourself to their staff person – I never thought to set you up because you weren't in the same place, but this makes sense. He's a six-foot redhead… you can't miss him!"
I eventually went over and introduced myself to Matthew so that we could help each other figure out which participants were whose. After getting our groups settled, we chatted at our gate, first connecting over our shared love for Israel. During the flight we spent three hours in the middle of the night talking, standing in one of the galley areas. When we landed, I texted my mom saying "I just met this awesome guy on the plane, but he lives in Pittsburgh and our trips don't line up." As we brought our groups through passport control and entered baggage claim, I waved goodbye to Matthew thinking that was it, but Matthew came and found me for a hug and texted me as our buses pulled out of Ben Gurion Airport.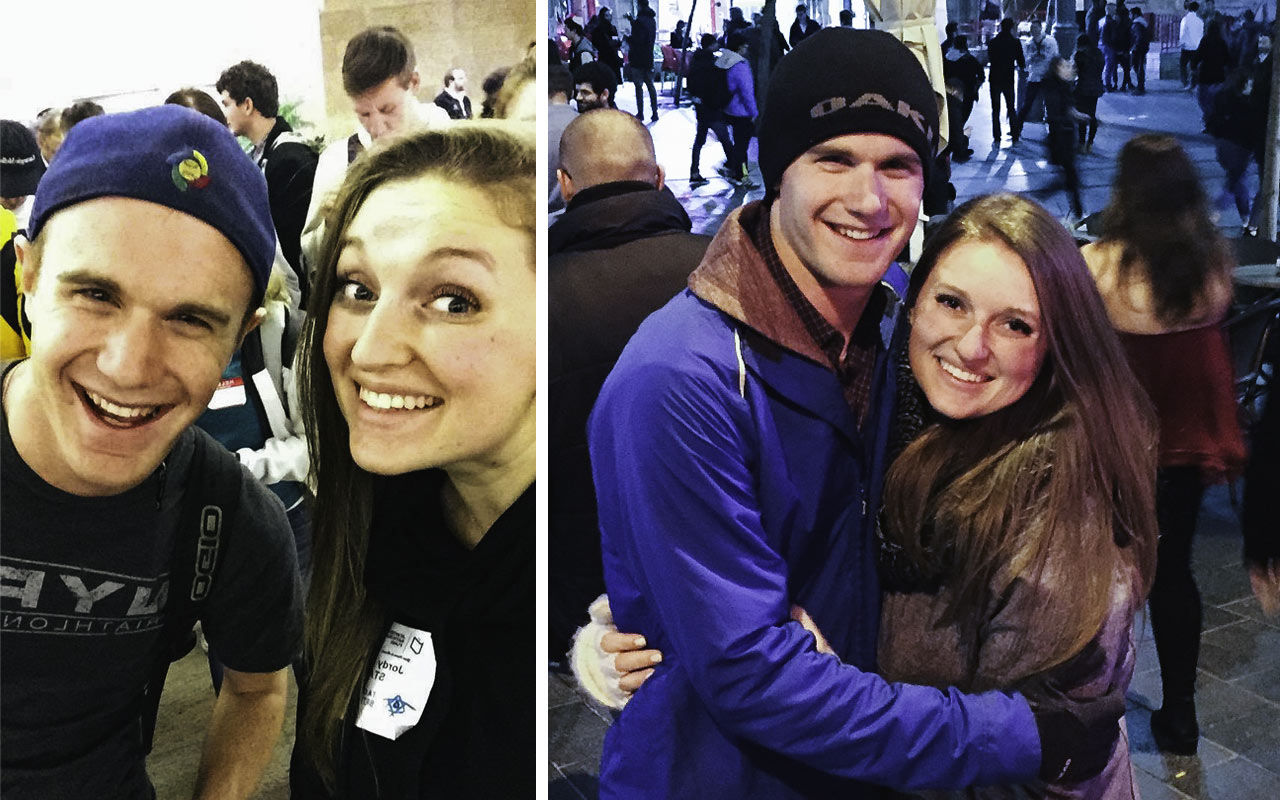 Two days later, our trips crossed paths for 15 minutes during a night out in Rosh Pina; a few days after that we saw each other for about 10 seconds at Rabin Square in Tel Aviv; and both of our groups spent our final night of the trip, New Year's Eve, on Ben Yehudah Street in Jerusalem and we brought in the new year together, walking around to be sure our participants weren't getting into too much trouble!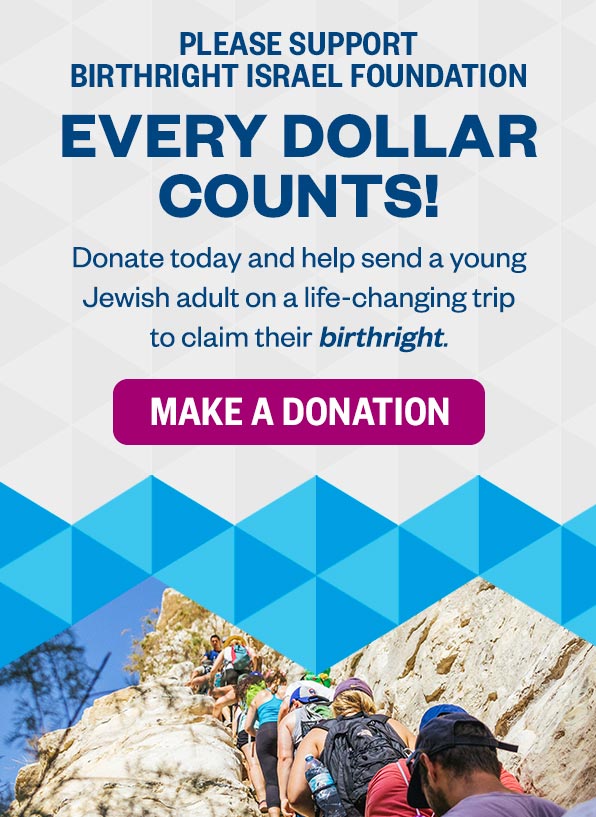 Since that 2016 trip, we have both staffed more Birthright Israel experiences and between the two of us, we've brought hundreds of young people to Israel. Israel is such a big part of our lives, both as individuals and as a couple. Our Birthright Israel love story isn't typical because we weren't participants; we fell in love while sharing the land we love with others and seeing it fresh through their eyes.
We have really been together since the moment we introduced ourselves at JFK over participant rosters. After two and a half years long distance from Pittsburgh to Cincinnati, we moved to Denver together where I am a rabbi at Temple Sinai and Matthew works in sales operations for Dispatch Health.
We have now been married just over a year and continue to feel so grateful to Birthright Israel and the generous donors who make the program possible, for being a part of our story.