It was always a question of "when," not "if" I were to go on Birthright Israel. As a Chinese, Jewish, autistic, adoptee, with a single Ashkenazi mom (a mouthful!), I'm constantly exploring my intersectional identity. Being Jewish was a core part of my identity, and I wanted to connect with the diverse, international Jewish tribe – and eat a lot of falafel!
Preparing for the Trip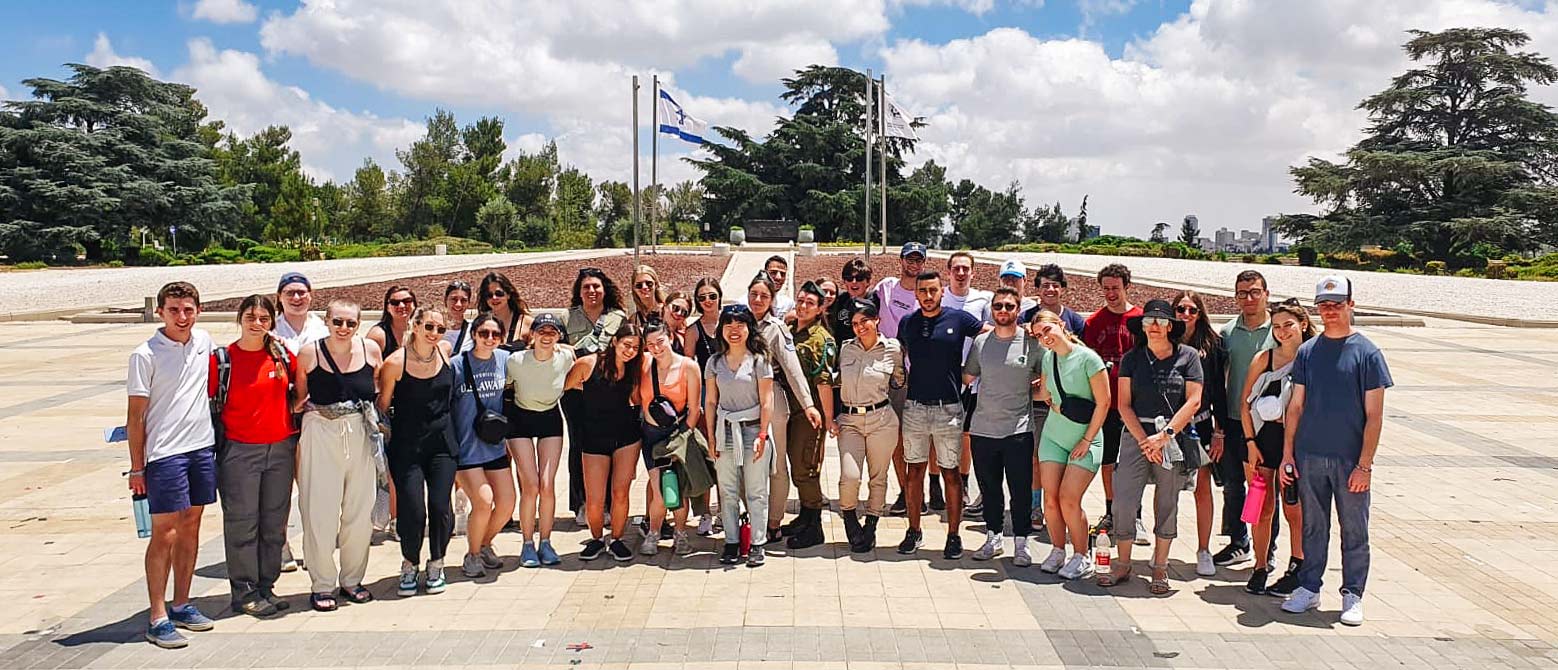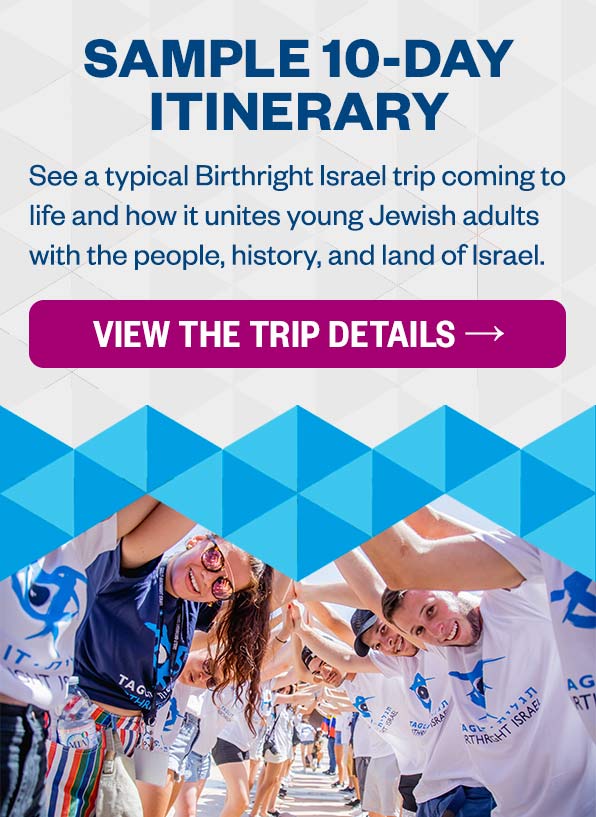 Meeting the Israelis
I was nervous and excited to meet the Israelis. Many of my friends are from other countries! As someone who struggles with social cues, interacting with international people takes the pressure off due to culture/social norms "lost in translation."
When discussing being Jewish, two Americans – myself included – and one Israeli mentioned encountering the annoying "you don't look Jewish" comment. All three of us looked completely different! This raised the question: What does a Jew look like? Answer: there is no one "look" to a Jewish person, just like there's no "right way" to be Jewish!
As many in our 20's, we also debated what it means to be grown-up! One American said that they see the Israelis as grown–up and independent with their military duties. The Israelis commented that they see American students as more grown-up! Unlike many soldiers who go home on weekends, many college students don't return home often. The Israelis couldn't imagine not seeing family for month-long stretches.
By the end of the trip, our Israeli soldiers quickly became our Israeli peers.
Takeaways
I experienced the richness and beauty of Israel with its long past and complex dynamics. Our guides added memorable personal experiences in addition to the main sights. We squeezed in a visit to our Israeli guide's Kibbutz and ate a snack with his family. We also visited Telshe Stone, a monument near Jerusalem to American Colonel David "Mickey" Marcus, Israel's first general. He's related to Rachel's grandfather! Colonel Marcus's story demonstrates how Israel fought to be the Jewish homeland while simultaneously being a sacred ground to many people and religions. Being in historical Israel is humbling but in an amazing way!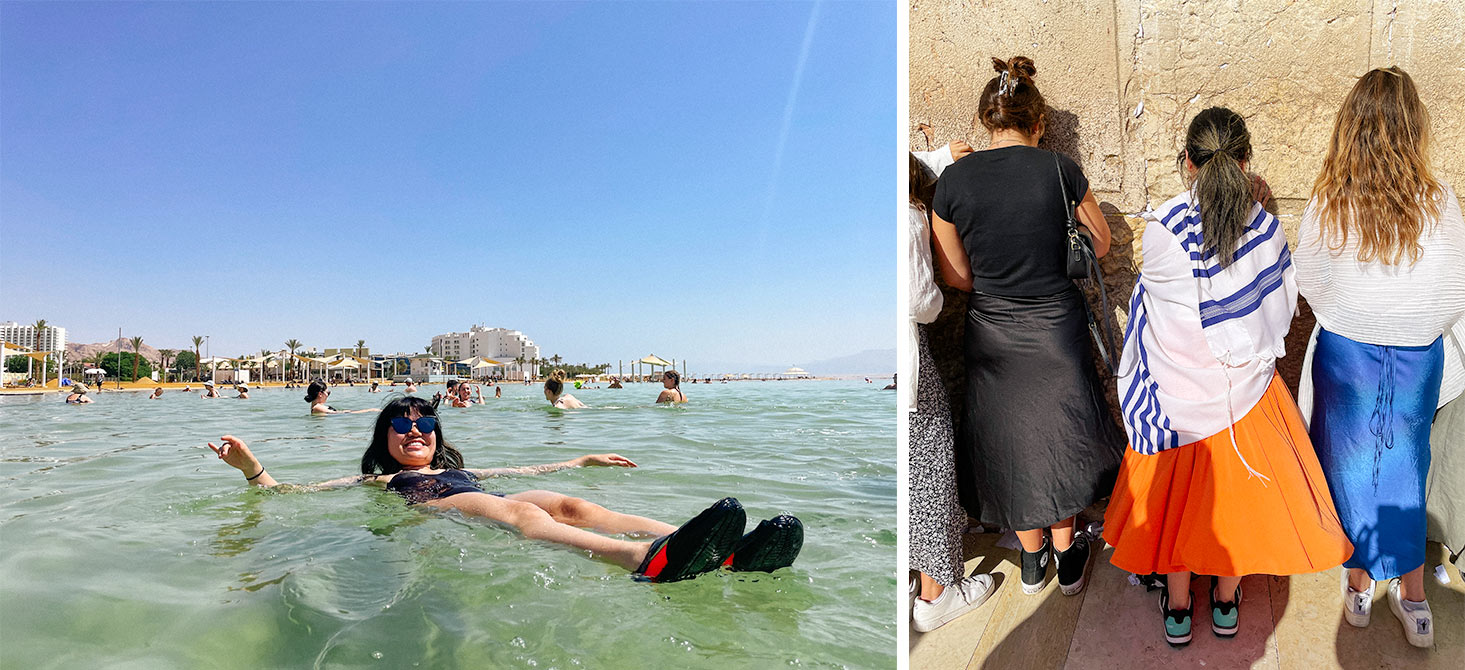 Life After Birthright Israel
Birthright connected me to the wider Jewish community and to a new culture. Being someplace Shabbat doesn't need to be explained is magical. It reinforces my commitment to Jewish traditions.
At the Kotel, I became a Bat Mitzvah for the first time. I'll bring my experience in Israel home as I prepare for this Jewish milestone with friends and family!
Like my semester in Florence, Italy, Birthright Israel will have an ongoing influence on my life in ways expected and unexpected.
The Importance of Birthright Israel for People on the Autism Spectrum and the Greater Disability Community
Unfortunately, too often, people with disabilities don't get as many opportunities to explore due to inaccessibility. Birthright Israel is a free trip to include all Jews, thanks to wonderful donors.
As the saying goes, "you met one autistic person, you've met one autistic person!" Autism, disability, and Judaism are not monoliths. What worked for me might not work for everyone. My Birthright Israel trip was not disability specific. The days were long and could be a sensory overload for some people. It's important to know yourself and what you want to do. You're out of your comfort zone, but each day you get to choose how far more you want to venture and what risks you want to take. I experienced a falafel-load of new things, learned who I got along with, and enhanced my problem-solving skills.
Talk to people! You can find the trip that's right for you, from those specifically designed for people with disabilities to other community and interest-based trips such as Pride and culinary. I believe Birthright Israel can be the jumping-off point to exploring who you are as an autistic person, a disabled person, a Jewish person, or just a person!
---
Ava Rigelhaupt is a writer, actress, and advocate for diversity/disability representation. She writes scripts on the road to becoming a screenwriter while keeping her eyes peeled for auditioning opportunities! Ava shares her intersectional lived experiences through consulting, speaking on panels or writers' rooms, and publishing articles. She's determined to educate and influence the entertainment industry, creating more opportunities and authentic representations for the talented and diverse disability community.