In today's world, mothers are superwomen doing everything from taking care of the home and kids — all while juggling careers. More so, if you're a Jewish or Jew-ish mom, you're tackling all of the above while ensuring your children are proud Jews. Giving our children a strong connection to their Jewish identity is an even greater task today than it was decades ago. One reason is the rise in antisemitic incidents and anti-Israel sentiment on college campuses. How do we, as mothers guarantee our children will pass on the traditions our mothers and grandmothers taught us? We give them the necessary tools to do so.
It is our duty and responsibility to carry on the lessons of the generations before us. While our grandmothers rallied behind supporting Israel's independence in 1948, our mothers laid the foundations for Jewish day schools and synagogues. That is why our goal at Birthright Israel Foundation is to help the next generation connect to Israel and their heritage like never before. We've even got a great track record to prove it. 93% of Birthright Israel alumni are more likely to be "very much" connected to Israel. What's even better is 84% of alumni are raising their children Jewish like Elizabeth Savetsky or Sara Myer. Sara says that she wants Israel to be a tangible place for her young son Jake because of her Birthright Israel trip.
Birthright Israel Foundation lay leader and donor Jill Roberts is passionate, just like Sara and Elizabeth. As a parent of alumni, she urges those able to pay it forward, especially since her own children had incredible experiences. Jill shares that her oldest son Noah had an unforgettable experience with one of the Israeli soldiers on his trip. "My oldest child, Noah, came back from Israel with a copy of a letter written by Yonatan Netanyahu (an IDF officer who died leading Operation Entebbe) that was given to all the kids on his trip. When we were unpacking his NYC apartment, it was the first thing he pinned to his bulletin board. The letter expressed that you should make the most out of life and was immensely powerful to him."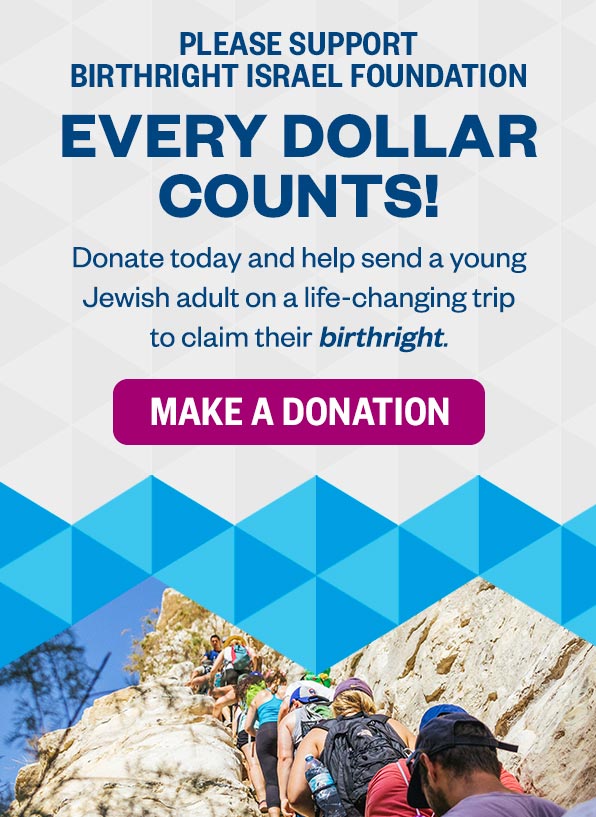 Meet 2011 Birthright Israel Alumna Marisa Obuschowski
Like the moms mentioned above, 2011 alumna Marisa Obuchowski shares how her Birthright Israel experience inspired her career in the Jewish communal world. Marisa, who is also a two-time Birthright Israel staffer and mother, hopes the experience is here for her daughter as well. In our interview with Marisa below, get a glimpse of how a 10-day trip can impact someone for life, from a young adult through motherhood and beyond.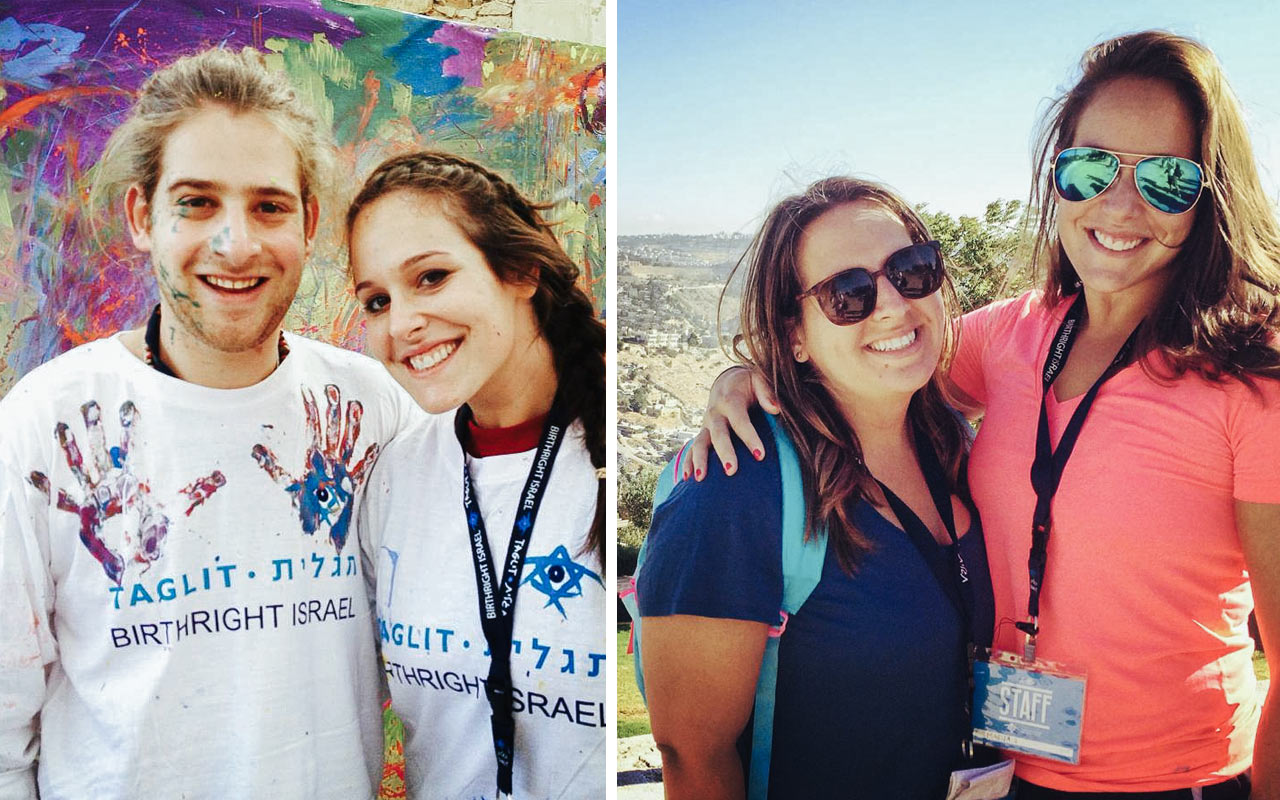 What was your biggest takeaway from your Birthright Israel trip?
A Birthright Israel experience has the power to inspire your Jewish journey. Whether it's the first time you are exploring your heritage or, like me, you grew up attending Jewish day school; Birthright Israel is an invaluable opportunity. My two key takeaways are Israel is way more modern than I realized, and the trip will meet you where you are.
I grew up learning Hebrew and studying ancient Israel, but I was never overtly exposed to the country's progressive, exciting, and cool aspects until Birthright Israel. This was tremendously impactful for me in making the country and the people relevant to my life. Similarly, this experiential approach is what made Israel, and subsequently Judaism, relatable to everyone on our bus regardless of where they were on their personal and Jewish journeys.
How has Birthright Israel played a role in your life since your trip?
Birthright Israel changed my life. I know that sounds like hyperbole, and yet, it's 100% true. When my Birthright Israel experience came to a close, I knew I needed more time in Israel. Ten days was simply not enough. Three weeks after I returned home to the US, I was on a flight back to Tel Aviv as a Masa Israel Journey participant.
Flash forward to today, over nine years later, and I can proudly, say that Birthright Israel ignited my passion for Jewish communal service. It was an unexpected career choice given that my educational background is in graphic design and fine arts. In addition to my work enhancing Jewish community connections to Israel, I was fortunate to serve as a North American staffer for Birthright Israel in 2013 and 2014.
As a mother, do you think Birthright Israel is an important experience for young Jewish adults?
Birthright Israel was transformative for me. I view it as a once-in-a-lifetime gift that all Jewish young adults should take advantage of. I have seen the tremendous impact of this program through my professional and personal life. It's one of the reasons I can't wait for my daughter to go on a Birthright Israel trip when she's eligible.
More about Marisa Obuchowski
My name is Marisa Obuchowski, and I am the North American Manager of Community Engagement for Vibe Israel USA. In this role, I work with Jewish organizations across the US to provide compelling narratives, training, and virtual content, which helps them share Israel's story in a relevant way to the next generation.
I am thrilled to be part of the Vibe Israel team, where we energize and inspire young Jewish adults about Israel. For me, this is an incredible step on my professional journey, which began almost a decade ago as a Birthright Israel participant.
My spouse, Adam (also a Birthright Israel alumnus), and I currently reside in Boca Raton, Florida, where our daughter is spoiled daily by her loving grandparents. I enjoy swimming, spending time outside, being with family, and traveling – a hobby I hope to do safely again soon. Needless to say, my first travel destination outside the US will be Israel.