Eric Kenyon is a 2022 Birthright Israel alum currently living in Columbus, Ohio, who wanted to take advantage of a free trip to Israel. However, like countless others, Eric quickly realized this trip was turning out to be life-changing. Eric's wife and son convinced him that spending two weeks away was a good idea, and he is grateful that they pushed him to go. In our conversation below, you'll learn how the Western Wall reconnected Eric to his Jewish roots and what surprised him most about Israel.
A Conversation With Eric Kenyon
What inspired you to sign up for a Birthright Israel trip?
Eric Kenyon: "I hate to admit it, but I was one of the 'oh sweet, a free trip to Israel!' folks. I've always loved traveling and exploring, but the ironic part is that I was so busy traveling and exploring that I always managed to push off the registration process. Truthfully, I believed my disengagement from the Jewish faith in my later years would disqualify me from even being considered. It wasn't until the age range was opened to age 32 that I was given a second opportunity. My life had finally stabilized with a wife (Amber), a son (Harrison, seven years old), and a house to my name. Their support truly inspired me to go. They wanted me to experience this trip and saw right through the 'but I can't leave you both here alone for two weeks' routine. So, in short, I have my family to thank for the inspiration!"
Did you have any preconceived notions prior to going to Israel?
Eric Kenyon: "Outside what the media was portraying, very little. I was able to reach out to a few people who have been to Israel and were able to debunk the image most Americans are given. I try to experience new destinations with as little research and planning as possible to keep expectations to a minimum. I'm extremely thankful that I did because I was able to learn so much more firsthand."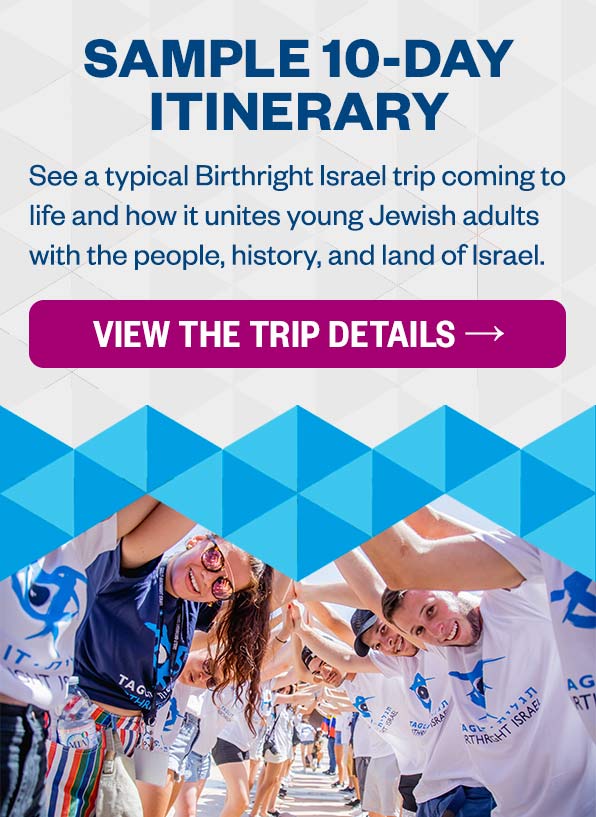 Did you grow up with a connection to your Jewish identity?
Eric Kenyon: "I attended Hebrew School, attended Jewish Summer Camp, and had a Bar Mitzvah. Like many kids in situations similar to mine, I feel like it is common for the connection to Judaism to wane during the adolescent years. I was no different — my parents participated in the high holiday traditions, but that took a hit when my maternal grandparents both passed away."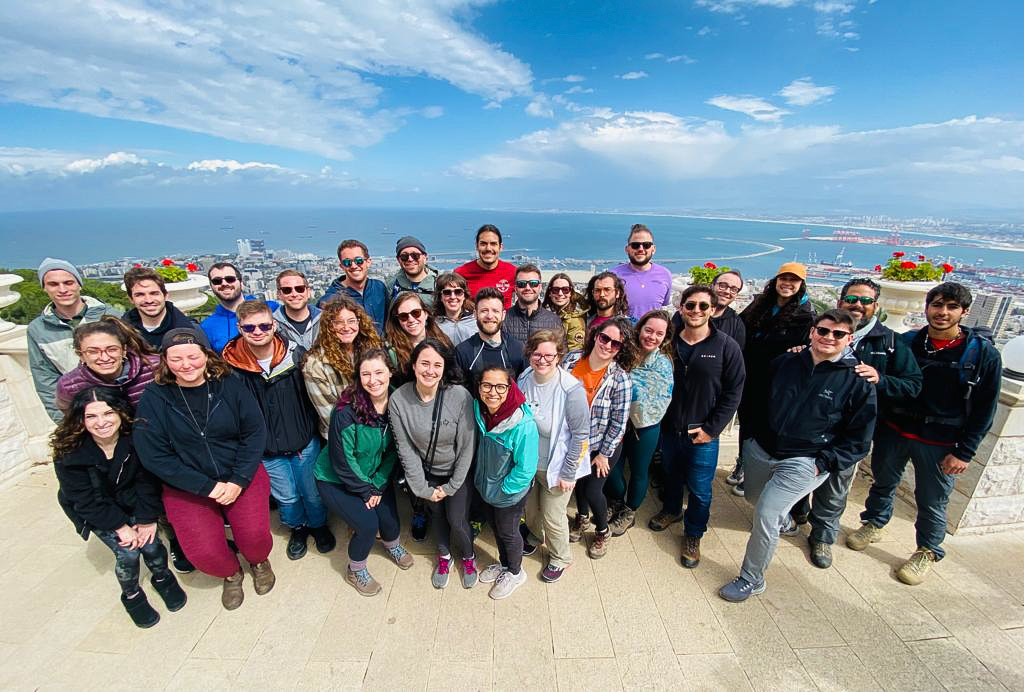 What was your biggest takeaway from the trip?
Eric Kenyon: "My biggest takeaway was hands-down the Western Wall. I previously talked about my waning connection to Judaism, so while I understood the gravity of the monument, I was completely blindsided by my experience. When I approached the wall, I was completely overcome with emotion. As soon as I rested my hand on the stone to add my written note, I only remember my vision going dark and leaning on the wall for an indeterminable amount of time. I recall seeing visions of previous generations of my family and how they were viewed as Jews in their respective time periods. I am not sure if all of this could have occurred in seconds or minutes. Either way, it was an extremely positive moment that I still take time to reflect on and decipher."
What surprised you the most about Israel or Israelis?
Eric Kenyon: "What surprised me the most about Israel were two things. First, I did not expect there to be so many different terrains and environments in such a small state. We were fortunate enough to have our trip in early March, where there is a lot more green, but to be able to go on a hike through a forest, desert, and a city all on the same day is pretty amazing! Secondly, I really enjoyed how easy it was to connect with our Israeli group members. There's a mindset about the residents here that just seemed to line up very closely with my own."
How has Birthright Israel played a role in your life since coming home from the trip?
Eric Kenyon: "This is a tough question to answer. For me, my life just resumed without asking permission. It is more difficult to maintain that level of spirituality in Israel than back in the states, with a career and family to balance. It truly does take practice, and I am reminded every day. The silver lining is that I am actively thinking about my Israel experience daily. It's a marathon, not a sprint, and to quote our fearless trip leader, "there is no Jew-ometer."
What would you say to the donor who made your trip possible?
Eric Kenyon: "You cannot avoid the applicants who take this opportunity as a free trip, but even if one out of five of those people sent to Israel come back with a fresh perspective, then you've done your mitzvah. This trip was life-altering in all the best ways, and I hope to do whatever I can to support Birthright Israel and the state of Israel."