This Father's Day, we're excited to feature an exclusive interview with Birthright Israel alumnus Alexei Brovarnik. Alexei participated in Birthright Israel in 2013, where he met Loren née Goldstone, who would eventually become his wife. The couple fell in love during their trip and would go on to have the most famous Birthright Israel love story in the program's 21-year history. Shortly after Birthright Israel Loren and Alexei dated long-distance before applying for a fiancé visa in the United States. The hit reality TV show 90 Day Fiancé heard about the couple's story and profiled their relationship on primetime.
Today, the couple resides in South Florida with their son Shai. On social media, they announced they are expecting a second child in late summer 2021. Alexei's journey to fatherhood has been documented on several spin-offs, including 90 Day Fiancé Happily Ever After and Pillow Talk. To say the least, Alexei and Loren's pride in their Jewish identity brings smiles to Jewish families everywhere. Alexei recently took Shai to a pro-Israel rally in Hallandale Beach, FL, following the recent conflict in the Middle East and the rise in antisemitic attacks.
Birthright Israel Foundation is excited to partner with Alexei this Father's Day and we invite you to read our interview with him below.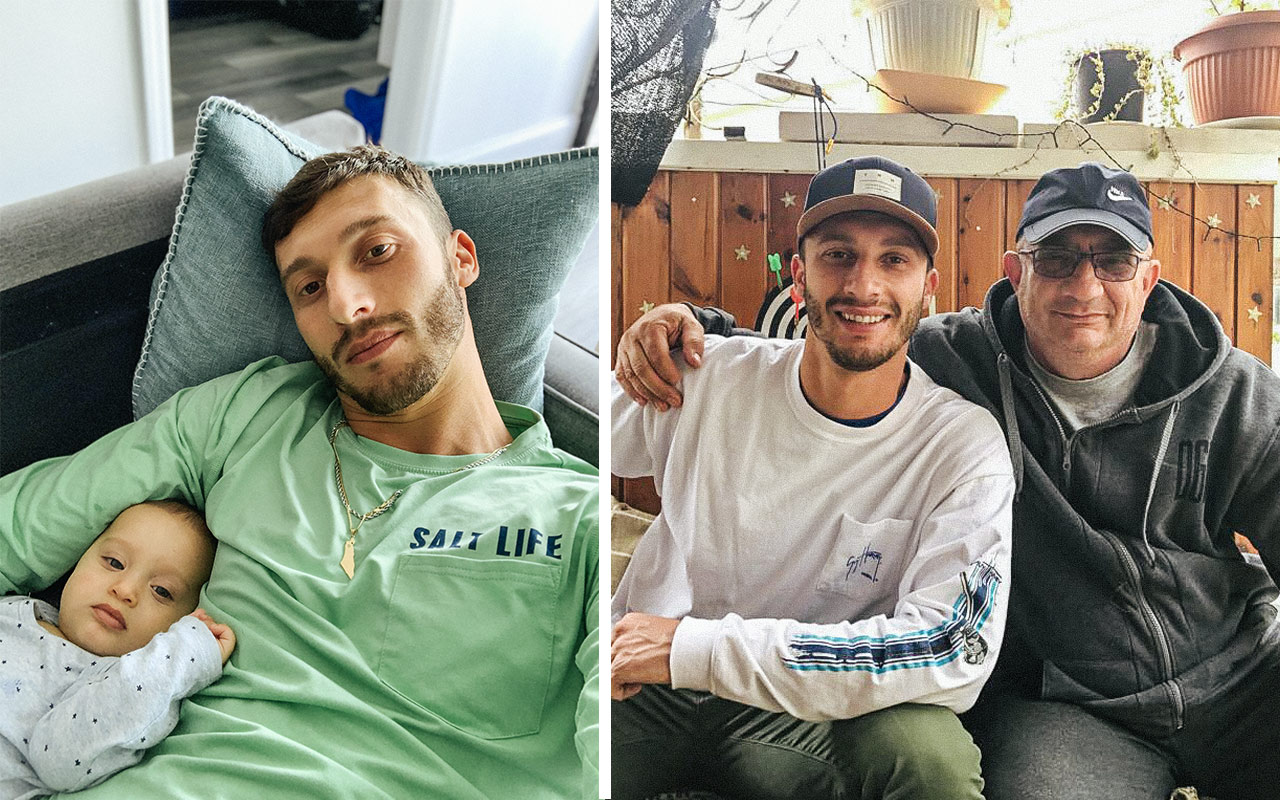 An Interview with Birthright Israel Alumnus Alexei Brovarnik
What is the most important lesson you want your son to take from your Jewish journey or your family's?
For me, the most important thing for my kids to know is that no matter what life brings you, stay true to your roots and be proud of who you are.
What is the most important lesson or Jewish tradition you hope to pass down to your children?
In general, Judaism in itself. There are not many of us in the world, so it's important to pass down Jewish traditions, especially holidays, in hopes that our kids will pass it down to theirs, and so on. That's how traditions live on. It's up to us to keep it going for the next generation.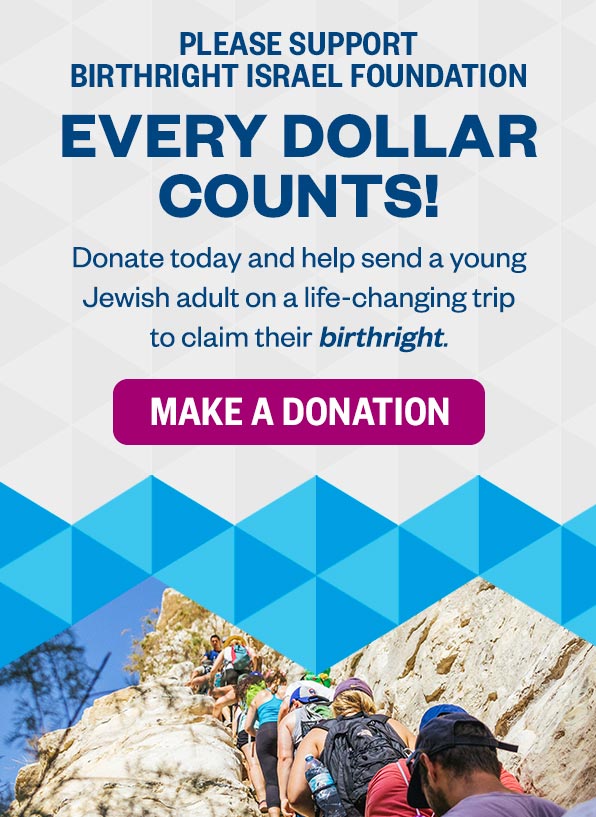 What was the biggest takeaway from your Birthright Israel experience outside of meeting Loren?
I've learned that there are different kinds of Jews and Zionists around the world. We come from so many different cultures yet we still support Israel and have a great love for our homeland — even though so many of us have never been. We all share a common love for Israel. It's in our DNA.
What do you think future dads can learn from Israeli society and Birthright Israel?
Israelis tend to say, "just go with it, don't overthink it. When the time comes, you'll be able to step up to the plate." Israelis are also known to be guarded in general, but dads need to show their kids' their tough and gentler sides to keep a balance.
How is Israel playing a role in your life since moving to America?
We speak Hebrew in the house, watch Israeli TV often, have Israeli friends, shop at Israeli markets, and go to Israeli restaurants. We also take part in local Israeli events. We try to do whatever we can to stay connected to Israel while in America, but we also visit as much as possible.
Can you share a favorite memory of time with your father in Israel?
My dad and I are big into fishing. Whenever we see each other, we always prioritize having a father and son fishing day (something that I cannot wait to do with my sons). My best memories are of fishing with my dad in Israel at the Kinneret.
Do you have any words of wisdom for all the fathers out there?
Enjoy every moment of fatherhood! It's true what they say, it goes by fast! Have patience, trust your instincts and also, find a wife that can do it all!
Regarding Birthright Israel, how do you think it plays a part in a young Jewish adult's life who lives in America? In the Former Soviet Union?
I think without Birthright Israel, many young Jewish adults from around the world would not see and experience Israel. It does not matter where you are in the world, you hear about Birthright Israel, and hopefully, you get to experience it. I think it's essential to stay connected with your Birthright Israel group and keep your memories from Israel alive. I think it's safe to say that after the hype of the trip fades away, each of us has so many traditions that stay alive and will be passed down from generation to generation thanks to this trip.
Do you hope your children go on Birthright Israel one day?
Absolutely! It is one thing to go to Israel to visit family, but to experience Israel with a group of people that are like you, from all over, makes Birthright Israel a unifying experience like none other. I will encourage my kids to sign up for Birthright Israel when the time comes.