My name is Matthew Labkovski, and I currently live in Boca Raton, Florida. I'm a 2019 alumnus of Birthright Israel, currently in a Post-Bacc program, preparing to go to med school (Jewish doctor, am I right?) and working at overnight camps during the summer. I love anything to do with kids (I want to be a pediatrician), sports and exercise, nature, cooking and exploring and adventuring! My Birthright Israel experience began when I arrived at Newark airport! Here, I met people from all over the US with whom I'd spend the next 10 days exploring Israel with.
Before going on Birthright Israel, I had no idea what an experience it would be! As the son of an Israeli immigrant, I always liked Israel and felt somewhat of an attachment to it. However, I never spoke Hebrew at home and was just moderately proud of my heritage. After college, though, I decided to take a leap and take advantage of a free trip– Birthright Israel!
My grandmother and mother had kvetched to me multiple times about signing up for Birthright Israel, but I never felt that I had the time. This time though, during the holidays ended up being a perfect time! So, I put pen to paper and was expecting a free trip to Israel, eating a little, talking about how great Israel was (which it was), and just touring.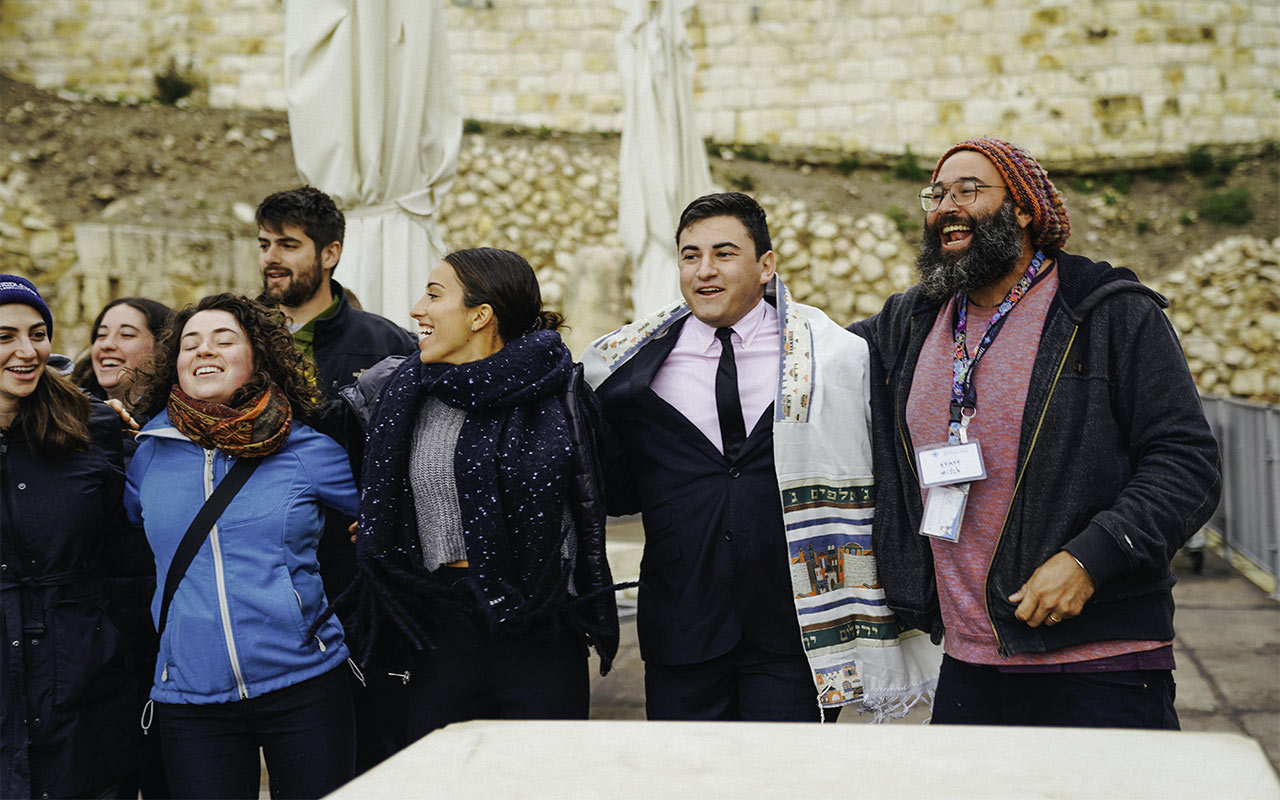 It's not your typical experience.
I couldn't have been more wrong, though! Birthright Israel was not like a typical experience but one where I made lifelong friends! I grew up with a Jewish connection to my identity, but this trip enhanced it to the utmost degree. I was even more connected after this trip, seeing my friends become Bar and Bat Mitzvah at the Kotel, sharing a Shabbat on a Kibbutz with people who became my family, and seeing the Festival of Lights in a whole new way by having Chanukkah in the Holy Land! I also loved meeting all the Israelis and hearing their encouraging words. To this day, I still speak to at least one of my soldiers weekly who was on my bus. They even teach me Hebrew (though some of the words are not the nicest)!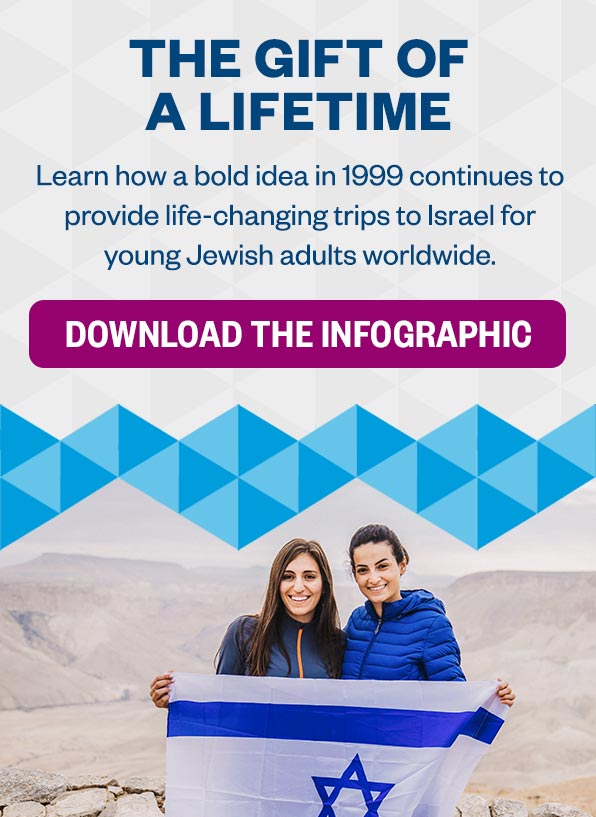 Birthright Israel is more than just a trip.
However, this trip was more than just a fun time. It was a spiritual journey for me. Birthright Israel helped me understand myself and showed me I could accomplish anything that I can set my mind to. It allowed me to explore my identity and understand myself more since I've been home… especially since the pandemic began. Birthright Israel and the friends I've made encouraged me to explore cooking new Israeli dishes and having a Shabbat meal with homemade challah after being reintroduced to the concept on the trip. It has also made me more involved in my community, allowing me to connect more with my temple and those in need in my community after visiting Sderot and seeing what life was like there.
Thank you to Birthright Israel Foundation's donors!
Finally, to the people who were able to make my Birthright Israel trip happen, including the staff and volunteers, I just want to say thank you! I especially want to thank the donors who were able to make this trip happen. This trip truly changed my life, and I will cherish it and keep it and the lessons and friends I've made and learned with me throughout the rest of my life!