I grew up on the North Side of Chicago but commuted to the south side to go to Akiba Schechter Jewish Day School for preschool and elementary school. My grandma was a teacher at the preschool and had all of my cousins and me as students. At Akiba, I came to value and love my Judaism. I would eagerly await Fridays and sit next to my grandma as I braided challah and led the class in prayers. I would look forward to planting trees for Tu B'shvat. I even started wearing long skirts and tights to fit in with my Orthodox peers.
As I grew older, I stayed connected to my Judaism by studying Hebrew in high school and college, both in public schools. At the University of Michigan, I noticed a lot of antisemitism. Whether it be BDS, apartheid walls and protests in the diag, or the infamous Michigan rock being painted "f&ck Israel," I sadly became accustomed to this antisemitism. Many of my friends at Michigan were not Jewish and couldn't understand the pain and anguish these acts would cause me. My sister, who is 12 months older than me, went on Birthright Israel in May of 2018. She came back raving about the trip and the people she met. My sister also went to Akiba and took Hebrew in college and high school, so I knew I would feel the same way as she did about the trip.
In May 2019, I was fortunate to participate in Birthright Israel with four college friends. The trip helped me reconnect to Judaism and a community I had not had since my Akiba Schecter days. I still stay in touch with many people from my trip and the IDF soldiers we met, forever tied by our love for Israel and being Jewish.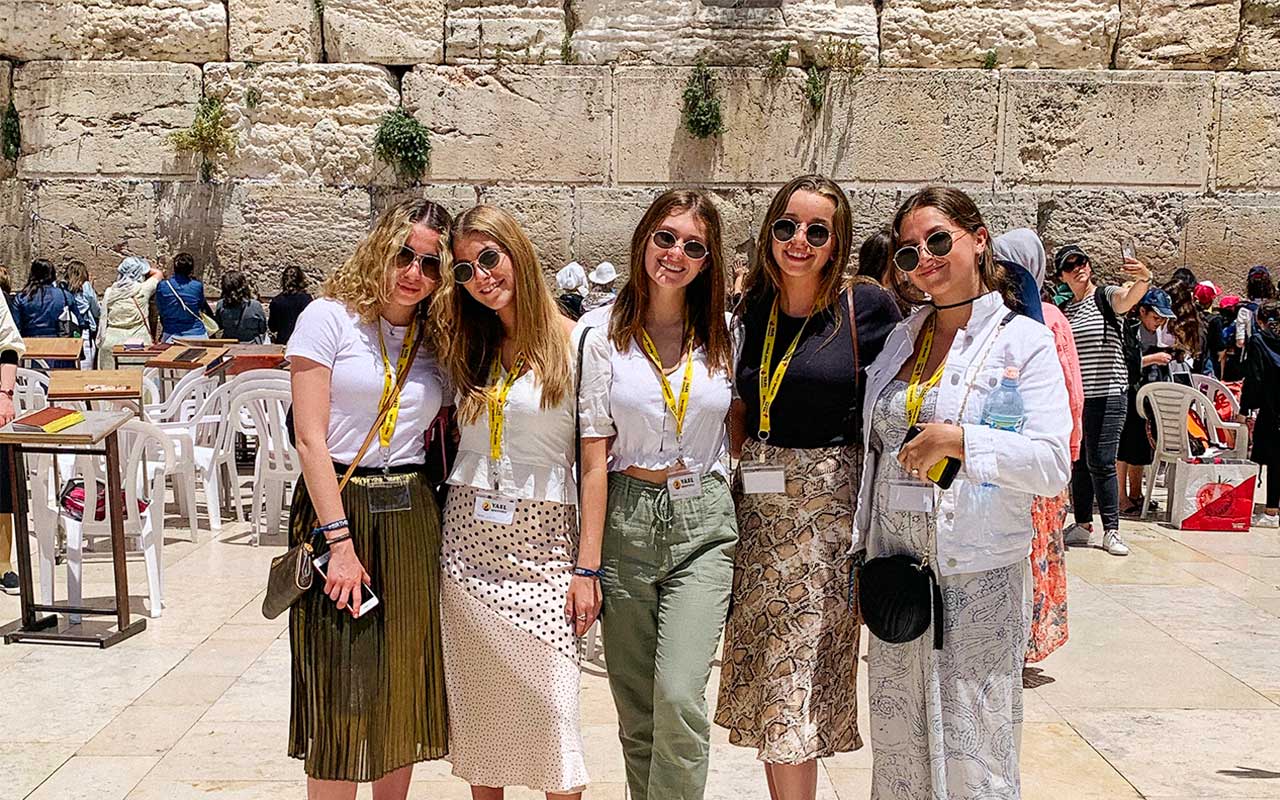 Birthright Israel made me realize just how much I loved being Jewish. I was finally able to utilize the Hebrew I had learned years prior. I slept in the desert and climbed Masada with my new Jewish friends. I swam in the Dead Sea and painted my body with the soft clay sand. I finally got to experience all of the places and experiences I had learned about at Akiba and in my Hebrew studies.
I am incredibly grateful for my experience that will impact me much longer than the mere 2-week duration of the trip. What I value most about my Birthright Israel experience is realizing that Israel and my Jewish friends will always be there for me and understand me.
As I navigate the current antisemitic climate, I am scared, but I am also reassured by my new Jewish friends' love, support, and mutual understanding. If I could meet the person who made my trip possible, I would thank them for seeing the value of Jews experiencing Israel. After this trip, I feel so tied to my religion, family, and ancestors, and I feel supported by the community this trip has brought me.
Meet More Midwest Birthright Israel Alumni
Thousands of young Jews from the midwest have claimed their birthright since the program's inception in 1999. Like their fellow alumni worldwide, they now share a love for Israel and an experience that bonds them together for life. Maya Rosen, a 2019 alumna from Birmingham, MI, learned more about herself and the importance of Israel and the Jewish people on her trip. In a blog post for Birthright Israel Foundation, Maya wrote, "I realized how important my Jewish identity was." And for Gabrielle Alter, who heard about the program throughout her childhood, she described feeling relaxed and where she belonged when she finally arrived in Israel.