My name is Grace, and I am a freshman studying biomedical engineering at Cal Poly and am originally from the Chicago suburbs. In my free time, I enjoy running, weight lifting, crocheting, watching Youtube, listening to music, and spending time with friends. For as long as I can remember, I have always wanted to go on Birthright Israel because it has always been a dream of mine to visit Israel. I grew up with a strong connection to my Jewish identity and attended temple and Jewish-related events regularly.
I always enjoyed being able to be a part of the Jewish community and learning more about our history, culture, and religion. One thing that I have always felt was missing from my Jewish identity was my relationship with Israel. Although I have always learned about Israel, hearing about it and learning about it are two very different things. It wasn't until Birthright Israel that I formed my own personal connection to the land by being able to see all that it offered.
My Biggest Takeaway
One of my biggest takeaways from Birthright was being able to see all of the Jewish historical sites that helped supplement my previous understanding of Jewish history. Growing up, I have always heard the major Jewish stories, such as Abraham venturing into the land, the two temple periods, the Chanukah story, and more, but never had I previously had a good understanding of how all these events worked together. Experiencing Israel and learning from my tour guide gave me a more comprehensive understanding of our history and its timeline.
Another big thing I am taking away with me from this trip are the memories and interactions I got to share with the Israeli members of our group. Although they are currently soldiers with the IDF, it was surprising to see how similar they were socially to us. We shared many similar hobbies, opinions, likes, and dislikes. It was surprisingly easy to bond with them, and when the day came for us to say goodbye, it was incredibly emotional for all of us to part with each other. Getting to spend several days with Israeli peers gave me a better understanding of what it was like to be in the IDF and how they were able to balance their work life with their social life.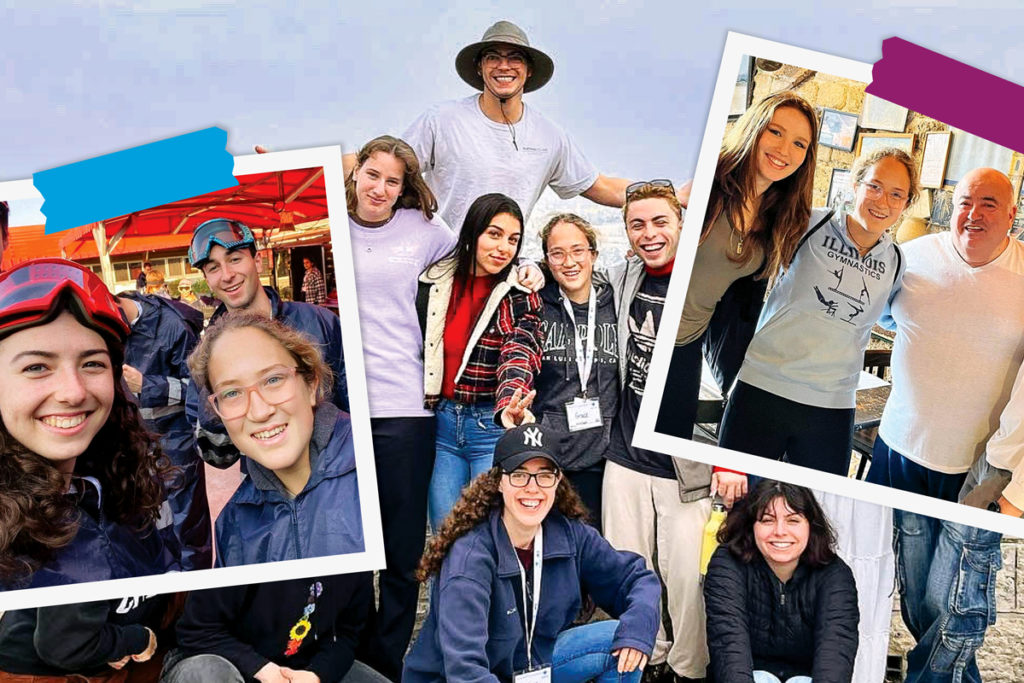 Prior to going on my Birthright Israel trip, I was pretty involved with Jewish life on campus by being an active member of the Hillel and recently joining the Chabad board. Since coming back from Israel, I am more committed than ever to continue attending the Jewish events on campus. I am also more motivated to encourage other Jews on campus to get involved, especially those who haven't visited the Hillel or Chabad on campus yet. I am also beginning to think more about my Jewish identity and how I identify religiously, and what values and traditions are important for me to upkeep. This is especially important to me as a freshman in college because this is the first year where my Jewish identity is up to only me, as I am no longer living at home and observing similarly to my parents.
Thank You to the Donors
Overall, Birthright was an amazing experience, and I have so many insane memories that I will carry with me for the rest of my life. I have been able to meet so many new cool people, both American and Israeli, who I now share an unbreakable connection with. From the bottom of my heart, I would like to thank all of the donors who make Birthright Israel possible. Birthright was truly the trip of a lifetime, and I don't think anything else in my life has truly been as meaningful. Thank you for opening up my eyes and supplying me with the trip of a lifetime.