Gabriela Cohen is a Birthright Israel and Onward Israel alum born and raised in Brooklyn, NY. Throughout her childhood, she spent a lot of time in Israel but felt Birthright Israel gave her a deeper connection to the country. After her Birthright Israel trip, Gabriela participated in Onward Israel. Upon returning from her internship, Gabriela finished her Sustainability Science and Environmental Law degree with a minor in Hebrew and Judaic Studies from the University of Albany. Today, she owns a private yoga company and devotes much of her free time to Judaism and building up Jewish programs. She is also a committed member of the Onward Israel Alumni Council.
What inspired you to sign up for a Birthright Israel trip, and did you have any preconceived notions?
Gabriela Cohen: "I was inspired to sign up for Birthright Israel as soon as I turned 18! For many years I had traveled to Israel with my family and felt I never truly got the full experience. I wanted to experience Israel alone and from a true perspective, which meant hiking Masada, roaming around Tel Aviv, visiting the north, and meeting Israeli soldiers. The time spent with my family only gave me snippets of what Israel is like. Before my Birthright Israel trip, I only had positive thoughts about the program. I knew many people who had done Birthright and were head over heels for it."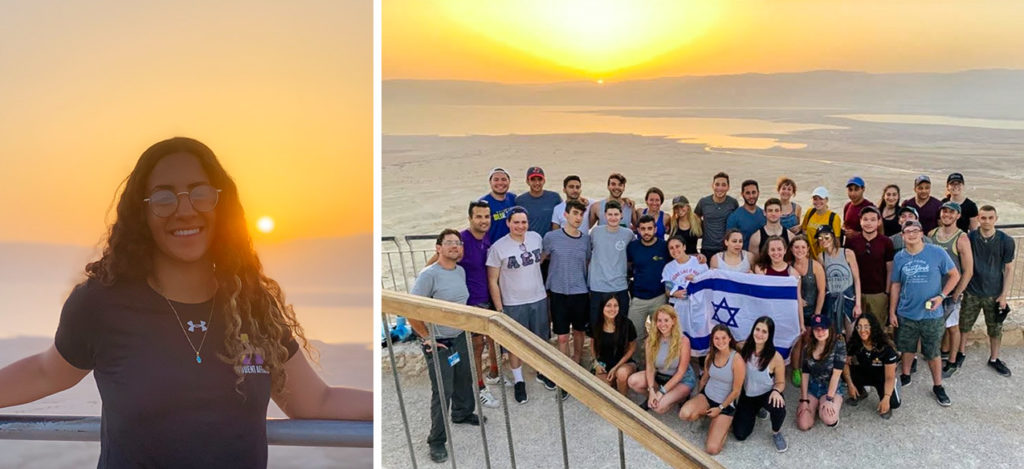 What was your biggest takeaway from the trip?
Gabriela Cohen: "My biggest takeaway from the trip was the sense of belonging and acceptance. I know that many look at Birthright Israel and think it's just "a free trip to Israel," but it's so much more. Birthright allowed me to truly feel that this was my country regardless of my birthplace or citizenship. My interactions with the people, the staff, and the Israeli soldiers made me feel accepted and loved as a Jewish person."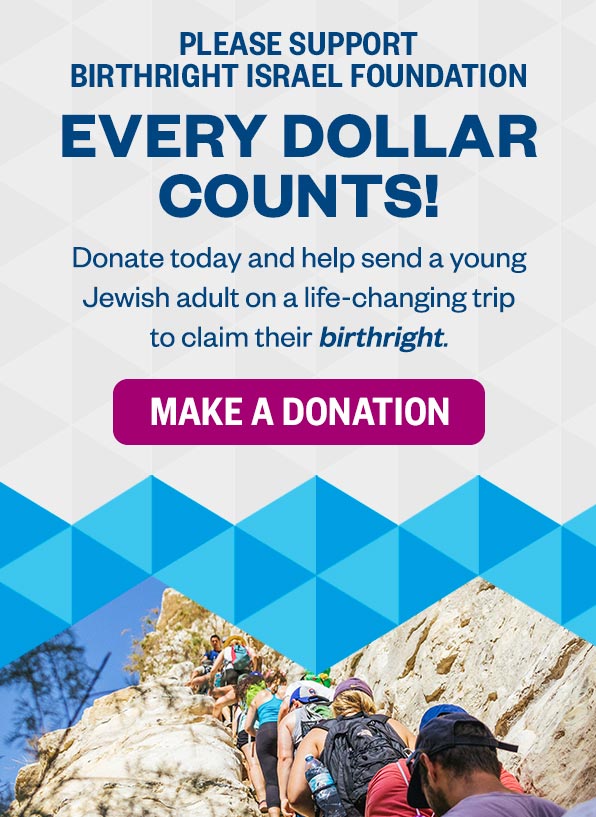 How has Birthright Israel played a role in your life since coming home from the trip?
Gabriela Cohen: "My biggest gain from the trip was the proudness I had found in being Jewish. Having the full experience of seeing the land, meeting the people, hearing the stories, and seeing the history made me feel so much stronger in my beliefs, spirituality, and dignity in being Jewish. I was so grateful for the experience that once I turned twenty-one, I signed up to lead a trip."
Tell us how you learned about Onward Israel and why you wanted to participate in the internship. 
Gabriela Cohen: "I was lucky enough to find Onward during my junior year of college. I had come in contact with a man who was visiting my campus and promoting an internship in Israel for a very low cost. I did not know much about the program or what to expect, yet it was one of the most life-changing experiences. I was most eager to join the program and spend some time in Israel as an "Israeli" and not just as an American tourist. I wanted to feel what it was like to deal with the highs and lows of the country and all that came with it."
Did your Birthright Israel experience prepare you for your Onward Israel internship?
Gabriela Cohen: "Although my Birthright Israel experience and Onward Israel internship were two different programs, I found that Birthright gave me a sense of familiarity. When I returned to Israel for Onward, I felt it wasn't anything new; it was like I was returning home. The places and the people were of familiarity to me, and that was the greatest feeling. Birthright gave me a glimpse into what would be the experience of a lifetime for two months."
How do you think Onward Israel assisted you in achieving your personal and professional goals?
Gabriela Cohen: "Onward Israel's internship is what pushed me to continue to be motivated to complete my Sustainability Science & Environmental Law degree. Before my internship, I felt unsure if I had made the right decisions regarding my major. However, after spending two months at a sustainable development company while on Onward, I was reassured that this was my passion. I loved every minute of my time spent at the Interfaith Center of Sustainable Development in Jerusalem and couldn't have gotten a more real-world experience."
Share more about what it was like to live and work in Israel.
Gabriela Cohen: "After spending two and a half months in Israel, my perspective totally changed. Those two months gave me challenges, hardships, love, happiness, and appreciation for the Jewish state. Living and working there just like a common citizen made me feel at home. I had my routine, housemates, coworkers, mentors, and so much more. After leaving the program, I felt a sense of emptiness, like I was losing a connection that was so strong. I still feel extremely connected to Israel, the society, the land, the culture, and the people. I can honestly say that my love and understanding for the country has grown immensely because of Onward."

Have you been involved more in your Jewish community because of your Birthright Israel and Onward experiences?
Gabriela Cohen: "Luckily for me, I was raised in a Jewish community in Brooklyn. Since Birthright Israel and Onward, I have been heavily involved with pro-Israel and Jewish organizations on campus. Once I graduated, I became very involved with Jewish learning programs online and in-person organizations. But most importantly, I joined Onward Israel's Alumni Council, where I have been an active member for two years."
What would you say to them if you could meet the people who made your experiences possible?
Gabriela Cohen: "If I had the chance to meet the people who generously give their money to programs such as Birthright Israel, I would say THANK YOU! Thank you for providing me with an experience that has moved me beyond words. Thank you for your hard work and generosity. I appreciate your kindness. Most of all, thank you for continuing to build and grow the Jewish nation from all corners of the world. Without each other, we have nothing. Your donation and generosity differentiate us from the rest of the world. No other nation does what we do for our own. The love and support your donations are giving us more than we can comprehend."