Ellen Voskoboynik was born in the United States to former Soviet immigrants. Her parents, who fled the former Soviet Union as refugees, raised her to have a strong respect for her Jewish heritage. Ellen participated in Birthright Israel through the Indiana University Hillel, where she became a Bat Mitzvah on the trip. Ellen is now a practicing emergency room nurse in Indianapolis. She is passionate about preventive healthcare and making healthcare more accessible. In her spare time, she volunteers at free clinics in her community.
Q&A with Ellen Voskoboynik
What inspired you to sign up for a Birthright Israel trip?
Ellen: "After hearing about my sister's trip, I knew going on Birthright Israel was a when, not if, case. Having been to Israel twice before to visit family, I knew that the program offered the opportunity to explore further and develop my Jewish identity. It was important to share this opportunity with my two best friends who had similar upbringings, so when there was an opening for three, we knew we had to jump on it! An added benefit was that the trip we went on was based out of the Hillel at Indiana University. The relationships created on the trip would continue to be nurtured upon returning."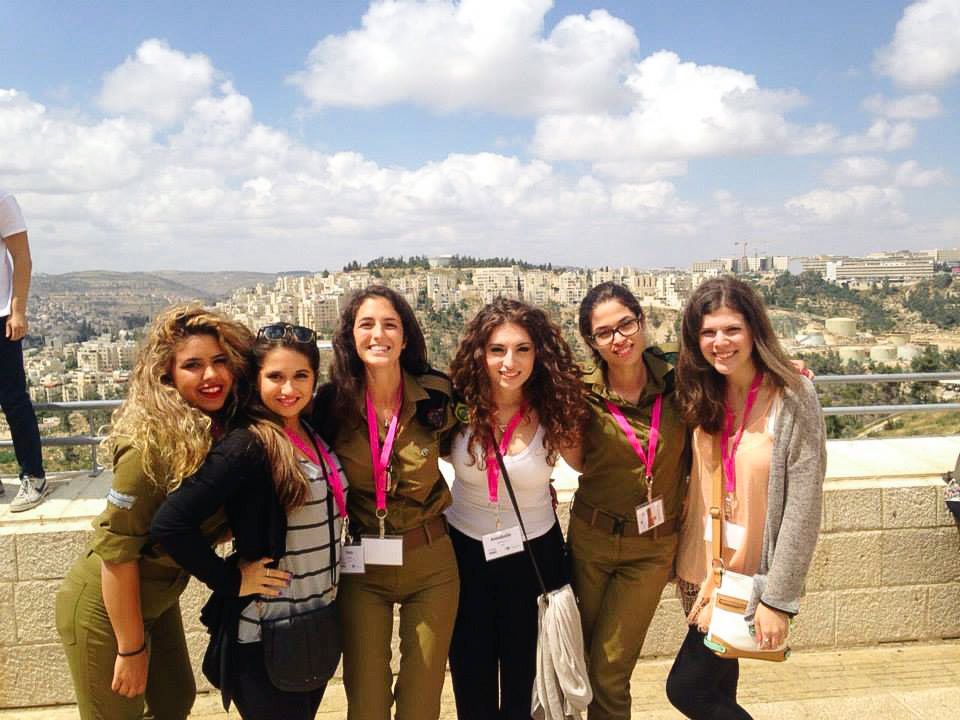 Did you have any preconceived notions before going to Israel?
Ellen: "My only impressions of Israel leading up to the trip were positive. Since I have family there, I was fortunate to have seen Israel through their eyes when I visited, which made me even more determined to experience it for myself."
Did you grow up with a connection to your Jewish identity?
Ellen: "My parents immigrated to the United States in the early 90s as religious and political refugees from the Soviet Union, now Ukraine. The Jewish Federation of Greater Indianapolis was heavily involved in providing them with the necessary support to help them establish a life in Indiana. Since they grew up in a forcefully secular environment, they never pushed religion onto me but instead allowed me to explore it at my own pace. This was deeply impactful as I developed a strong cultural connection to my Jewish identity. I also went to a Jewish summer camp which enabled me to connect with the religious side of Judaism. Throughout this time, I felt more connected to my ancestors, who experienced generations of trauma-based on antisemitism, and felt extremely fortunate to be the first generation to be able to practice religion freely. As a result, I became more involved in my Jewish community. Despite having been to Israel twice before, I felt a missing link to my Jewish identity and wanted to bridge that gap by going on Birthright Israel and experiencing Israel as an adult."
What was your biggest takeaway from the trip?
Ellen: "Going to Israel felt like coming home. I learned that my family could have also ended up in Israel when immigrating, and for that reason, Israel will also be a place of refuge for me. I remember taking the bus to Jerusalem and being overcome with a transcendent, spiritual feeling — this homecoming would be a place of significant personal growth. In Jerusalem, I finally had my Bat Mitzvah along with my two best friends, who also were children of immigrants from the Soviet Union. Our group leaders arranged for our parents to be present by watching this moment over Skype from across the world. I am sure that my ancestors who suffered at the hands of the Russian empire, the Nazis, and the Soviet regime would have never dreamt of this moment. Birthright Israel finally connected all of the pieces for me when I looked around and realized that Israel offers a home to all Jewish people, regardless of where they came from. The Israelis we met and the Israeli soldiers on our trip were unbelievably warm and welcoming, and one soldier even came to visit us in the United States!"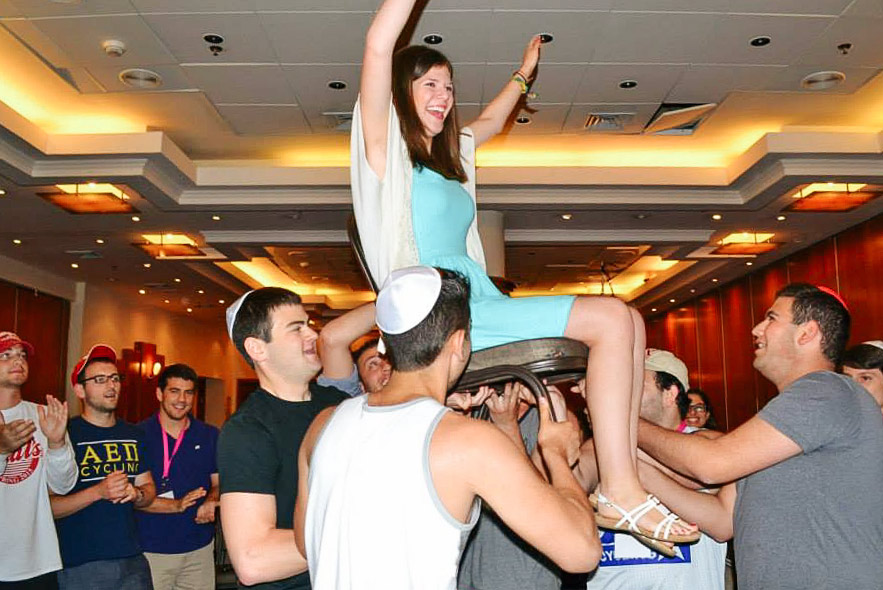 How has Birthright Israel played a role in your life since coming home from the trip?
Ellen: "After coming home, our Birthright Israel group continued to get together, thanks to events put on by IU Hillel! We even took a trip to Chicago! The friendships that I made from my trip continue to this day and naturally, we often talk about our experiences on Birthright Israel! We were very fortunate to have been partnered with StandWithUs during our trip, which provided unique opportunities, like seeing an IDF Navy base. Because of this partnership, I became more involved with Israeli advocacy."
Because of your Birthright Israel trip, are you involved more in your Jewish community?
Ellen: "I am definitely more involved in my Jewish community as a result of my Birthright trip! I became close with the leaders of IU Hillel and worked with them on various projects throughout the rest of my undergrad. After my older sister watched Rabbi Sue lead my Bat Mitzvah on Skype, she requested that she officiate her wedding despite never meeting her before! Birthright Israel instilled a deeper sense of both Jewish pride and Israeli allegiance, which caused me to seek out opportunities for Jewish involvement after college. I subsequently worked with Chabad of Indianapolis to establish our Young Jewish Professionals program."
If you could meet the person who made your trip possible, what would you say to them?
Ellen: "There are simply no words to describe my gratitude for this life-changing gift. Going to Israel along with thousands of other young adults is an indescribable feeling. I would thank the person from the bottom of my heart for providing me with the experience of a lifetime, a trip that truly changed me to become a better person and a prouder Jew."