Alex Lin-Goldsmith participated in Birthright Israel over 10 years ago and says he's still reaping the benefits of his trip. Like many LGBTQ+ participants, Alex discovered Israel's diverse culture and got an inside look at the country's LGBTQ+ community. From then on, he made lifelong friends and frequently spoke about his experience. In the years following his trip, Alex met his husband Danny, and the couple participated in Honeymoon Israel after their wedding.
Today, Alex is an active member of San Francisco's Jewish community. He's also proud of his involvement with the Jewish Community Federation and Endowment Fund, where he serves as a Federation Fellow and is a General Member of the Pride Fund. In our interview with Alex, he shares how Birthright Israel has played a significant role in his life over the last decade.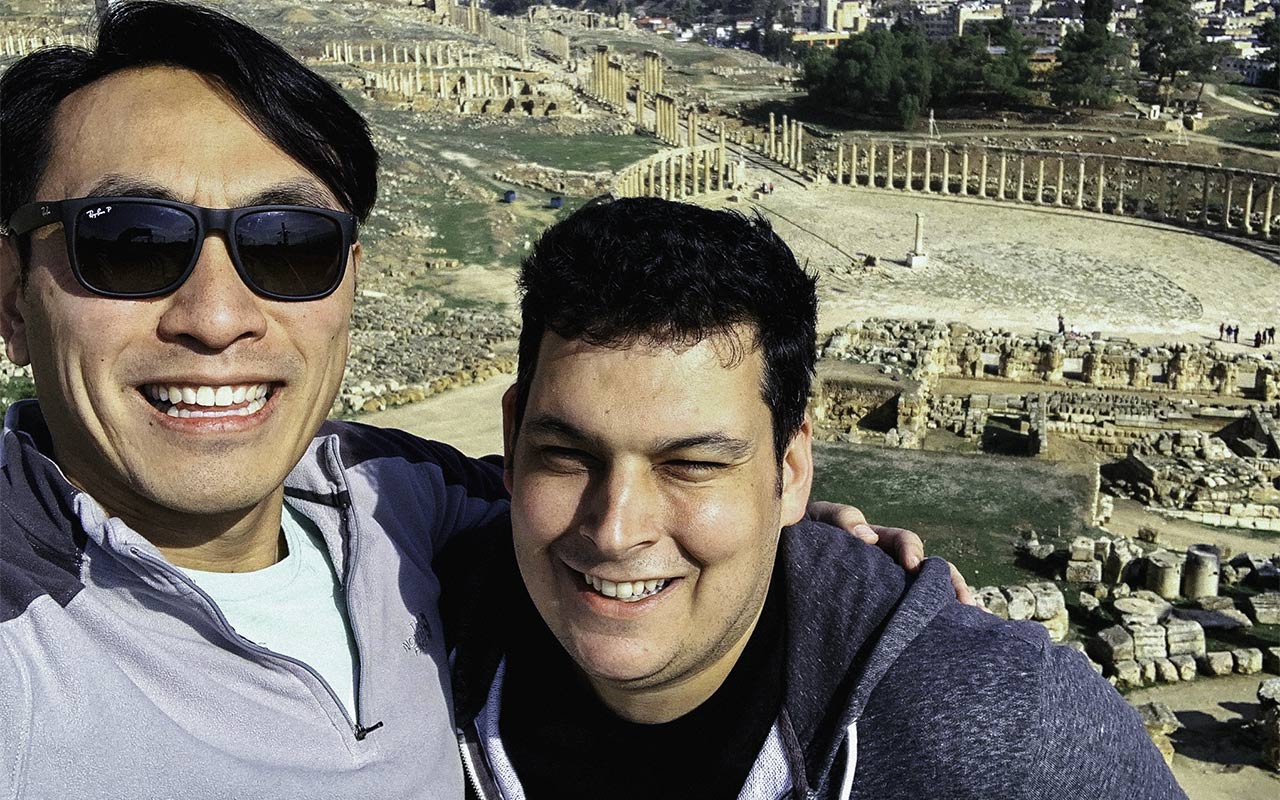 What inspired you to sign up for a Birthright Israel trip?
Alex: Israel had always been a part of my Jewish identity, although I had never had the chance to explore it "in person." Then, I went on Birthright Israel, and the trip helped bridge my American and Jewish identities. I went on the trip right after graduation, and it helped address some key questions I had and was the ultimate crash course in Israel.
Can you share with us more about your experience as a gay man on Birthright Israel?
Alex: I participated in Birthright Israel with my college boyfriend. Our immediate group and broader Birthright Israel community welcomed and embraced both of us. The tour educators also adjusted our trip experience to see aspects of the LGBTQ+ community in Israel. This also meant broadening my LGBTQ+ cohort while in Israel and creating connections for when I came home.
What was your biggest takeaway from the trip?
Alex: Judaism is more than just a religion. As a people, Jews have so many aspects of who we are and things in common. Birthright Israel taught me that it was less important to learn definitions of "people" and more important to learn how we can have conversations and discover our commonalities. It showed me a Jew is a Jew. The opportunities on the trip to meet Jews from Ethiopia, China, and other communities broadened my horizons as I learned about their journeys to Israel.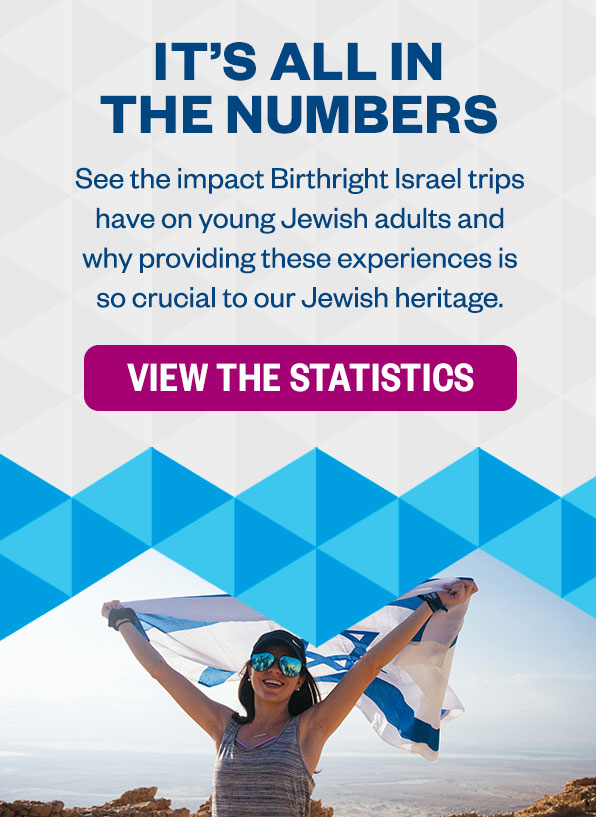 What do you think the LGBTQ+ community can gain from a Birthright Israel experience?
Alex: The trip is not solely about Israel or Judaism. Birthright Israel is about the broader aperture of the Jewish community globally. A key part of that community and that experience is LGBTQ+ Jews. Birthright Israel made a considerable effort in making everyone feel welcomed and for my boyfriend and me to find connections within LGBTQ+ community across other trips. The program's approach made me feel open to enjoying what the trip had to provide while meeting LGBTQ+ Jews from America and Israel.
Tell us how the program has played a role in your life since your trip!
Alex: Birthright Israel provides what you want to take from it. Some participants found deep spiritual meaning, others found the foundations of the Jewish community, and some found the partners they wanted to start their lives with. For me, Birthright Israel helped center me and give me an understanding of how to approach the world, better understand my own identity as a Jewish person, and start critical conversations around other aspects of our community I didn't even know existed. You will not know what you are missing if you do not go, but you will have no idea of much fun you will have and the lifelong impact unless you do.
Lastly, if you could meet the donor who made your trip possible, what would you say to them?
Alex: It's been 10 years since my trip and I am still having conversations about it, its memories, and my experience. I talk to friends I made on Birthright Israel and what it means as a Jewish person around social justice issues as we consider all individuals and communities within the Middle East. It also introduced me to Jewish rituals I still observe with my husband Danny and our chocolate lab Morris. In short, thank you for your investment in the community that is still yielding an impact.