Jeffrey Green is a Birthright Israel alumnus and trip staffer (madrich) who has made the program a priority. Recently, Jeffrey stepped up his involvement and joined Birthright Israel Foundation's Philadelphia Regional Leadership Council. Here, he works with community members to encourage investments in Birthright Israel Foundation and local involvement. Jeffrey is even co-chairing the Regional Council's Stewardship Committee, whose goal is to showcase the program's impact. More so, on the Stewardship Committee, Jeffrey can personally attest to the program's life-changing impact.
We are proud to have Jeffrey's involvement and look forward to what the future holds for him. In our interview below, you'll get a sense of how his Birthright Israel trip truly inspired his philanthropy and life.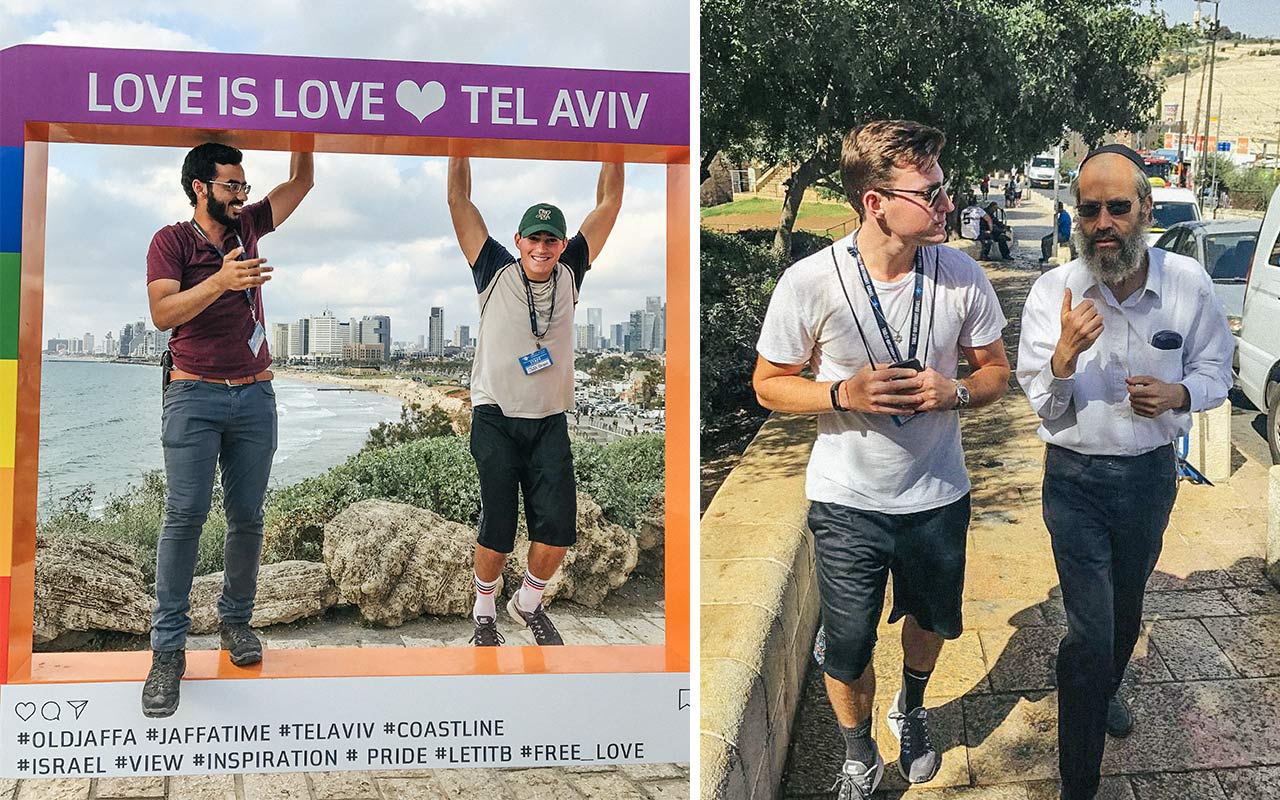 Meet Trip Staffer, Alumnus and Council Member Jeffrey Green
Tell us how you heard about Birthright Israel?
My family has been affiliated with Birthright Israel for several years through our family's foundation, the Green Family Foundation. Oddly enough, unlike many young Jews, I was first connected to Birthright Israel through our family's philanthropic efforts and then as a participant. I first went on Birthright Israel my junior year of college with a few friends from camp, which was an exceptional experience. Birthright Israel gave me a chance to understand Israeli culture even more than I had before.
What was it like to meet your Israeli peers?
Meeting the IDF soldiers was also an incredible experience. Connecting with them showed me a distinct juxtaposition between what their lives are in Israel versus ours back in the US. It was interesting to see what they go through as members of the military and how vastly different our lives are in the US.
You volunteered to staff a Birthright Israel trip. Can you tell us why?
A few years after my initial Birthright Israel, I wanted to go again. I loved the trip so much, and when I found out that if you can get enough people to sign up, you then get to be the trip staffer. So, I got 10 people that I knew to sign up. However, it turned out I signed them up for a 22-26-year-old trip, and as a 22-year-old, I couldn't lead this group. Thankfully, the trip organizer saw my dedication to and interest in the program and I was able to lead another trip with 40 strangers. It turned out to be one of the best experiences I've ever had. This specific opportunity with Birthright Israel got me out of my comfort zone and encouraged me to be a leader without people I knew intimately. I was grateful to grow as an individual and also as a leader.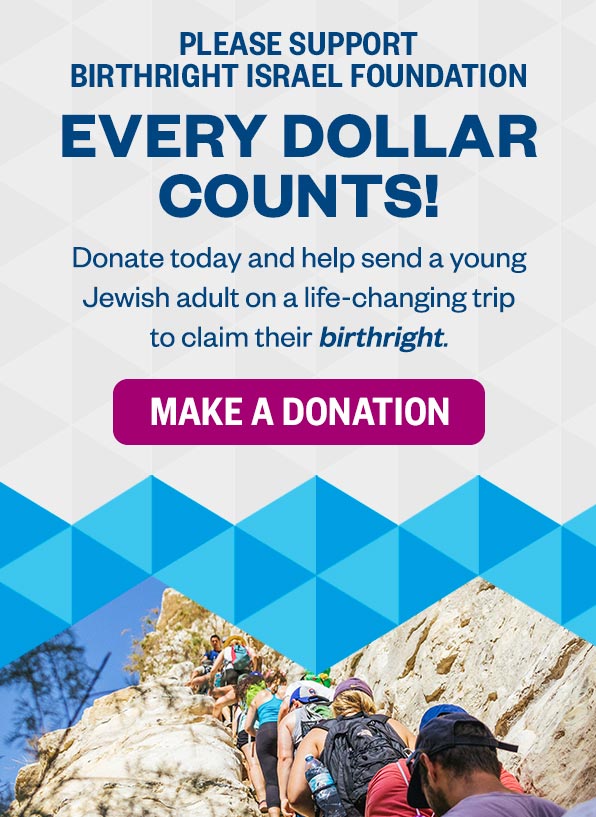 Can you describe your experience with the participants you led?
I really made an effort to put myself in their shoes when I led the Birthright Israel trip. You also have to really navigate the itinerary and give the participants a perception of freedom, all while sticking to the educational elements. As trip staff, we wanted them to have as many experiences as possible and soak in all of the knowledge.
What would you say was a special moment for your group when you staffed?
The mikveh in Tzfat was a huge takeaway for this group. I went as a participant and was really touched by the experience, so I asked our group's Rabbi if we could go. He made a little spiel at the beginning about the special nature of this particular well (mikveh) — it grounded the group. It showed the whole group, especially the men, what it meant to be one with Israel. It was also a great bonding moment for all as well.
Can you recall what your ah-ha moment was when you were a participant?
Masada was my ah-ha moment. Being able to go on one of the walkways and have everyone yell out and hear the echoes and vibrations was amazing. I also thought, like many that visit there, "If these walls could talk, what would they say?". Masada allows you to have an introspective moment of Israel and Judaism. So much transpired there. I have to say it was a pivotal experience for me and for the group.
If you could meet the donor who made your Birthright Israel trip possible what would you say to them?
It was an incredible experience for me, and a vast majority of my peers would say the same thing. It's a once-in-a-lifetime opportunity for young Jews to go to Israel and Birthright Israel Foundation makes this possible in the immediate term and in the future.
Your family is philanthropically involved with the Birthright Israel Foundation, so why do you think other parents should pay it forward?
I want to ask them three questions: Where is your donation the most valuable, both socially and culturally? Where can you give that would provide the most impact? What's the opportunity cost of your donations if not Birthright Israel Foundation? My answer to all of those is that a donation to Birthright Israel Foundation provides the most impactful philanthropy by allowing a young Jew an opportunity to have a hands-on, truly life-changing experience with Judaism. There are very few investments that have the impact and value like a Birthright Israel trip has.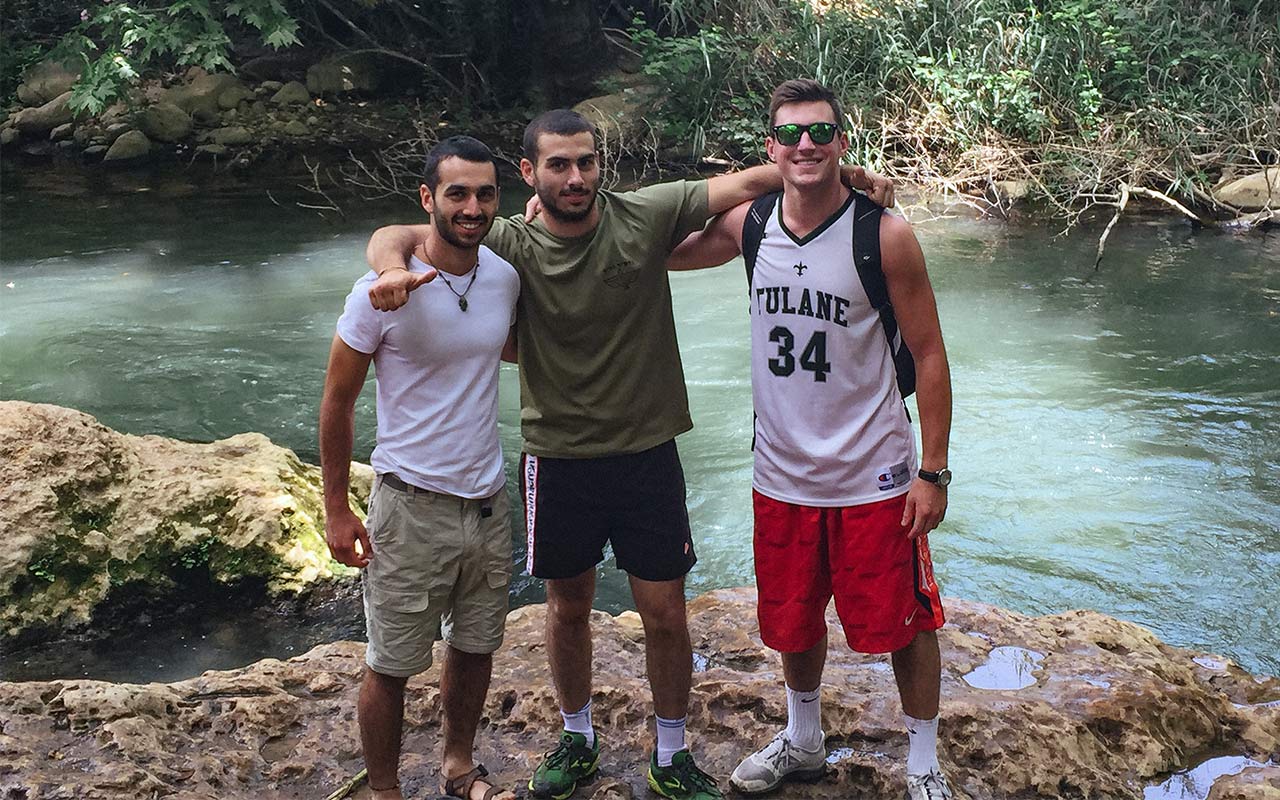 Learn More About Philadelphia's Regional Cabinets and Ambassador Councils
Birthright Israel Foundation established Regional Cabinets and Ambassador Councils as ways in which local lay leaders can further strengthen our mission of ensuring that every eligible young Jewish adult around the world is given the opportunity to visit Israel. Cabinet and Ambassador Council members focus on fundraising efforts and Foundation updates in their local communities. To learn more about getting involved in Philadelphia contact Heather Jacobsohn, Regional Director, Washington D.C. and Baltimore.
Heather Jacobsohn
Regional Director, Northeast Region
heather.jacobsohn@birthrightisrael.org
(646) 833‑1314
Secure a Strong Jewish Future — Donate Today
Birthright Israel Foundation along with our nearly 40,000 annual supporters has given the gift of an educational trip to Israel to over 800,000 young Jews. More so, each one of them returns with pride in their Jewish identity and an everlasting connection to the people and land of Israel. When you make a tax-deductible donation today, you are empowering the next generation to stand up for the Jewish people and Israel. Together, we can ensure a vibrant Jewish future for all. Make your donation today for a better tomorrow.