Sarah Feldman is a 2022 Birthright Israel alum who lives in the heart of the Silicon Valley tech hub. She studied computer science engineering and holds an MBA in Finance. She presently works at Google, where she drives their engineering programs. She is involved with J Leaders and the local Nob Hill Moishe House. Outside of her Jewish passions. Sarah is deeply involved in the sport of figure skating. She's a retired competitive figure skater who started a 501c3 nonprofit to help save the depleting ice skating rink facilities in the Bay Area. She also co-founded an event that combines tech and skating called Robots on Ice. She looks forward to continuing to inspire others to get involved in the Jewish world and to pursue careers in the STEM fields.
Q&A with Sarah Feldman
What inspired you to sign up for a Birthright Israel trip?
Sarah Feldman: "From an early age in Hebrew school, I was fortunate to have Hebrew school teachers who inspired my Jewish education, some of whom were from Israel. However, I was not always so deeply connected to my Jewish roots in college and for some time after when my focus was on career and education. Later in life, when I immersed myself further in Jewish life, I would consistently hear a drumbeat of close friends and family that insisted I visit the Holy Land. I had already aged out of the Birthright Israel age requirements. Still, with all of these factors, I felt like there was a gap in my Jewish experience by having not been to Israel. Fortunately, it was right at that moment that I learned the Birthright Israel age restrictions were lifted into my age range. I felt so lucky that the stars aligned so I could join a trip in the summer of 2022!"
Did you have any preconceived notions prior to going to Israel?
Sarah Feldman: "I was excited to set foot in a country that I had heard so much about and never yet traveled to, and in particular, set foot in Eretz Israel. My preconceived notions about Israel were colored by my family, enthusiastic Israeli friends, stories from my childhood synagogue and Chabad discussions, as well as pent-up excitement. I expected to feel a light sense of familiarity, great food, and great people. I very much looked forward to experiencing new things, learning about locals and local life, what it's like to live in a Jewish state, and more."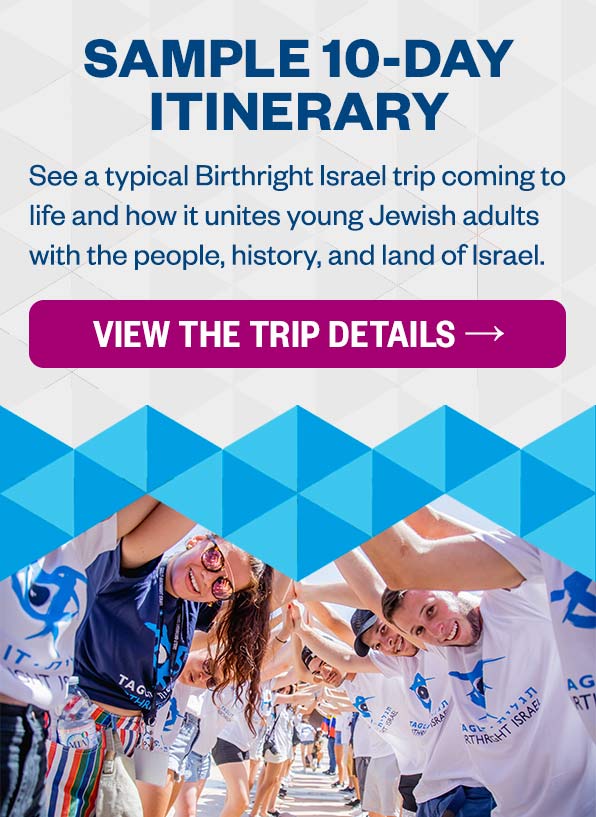 Did you grow up with a connection to your Jewish identity?
Sarah Feldman: "In my childhood, I had a complex connection to my Jewish identity in lockstep with my family's prioritization of educational growth. I grew up attending a synagogue that was a mix of conservative and reform practices. In addition to practicing some holidays at home, I attended nearly eight years of Hebrew school, with inspirational teachers and rabbis leading my Jewish education. When my family would visit my grandmother, I remember she always prepared (what I learned later was) traditional east coast Ashkenazi foods, casually ready for our late night arrivals."
What was your biggest takeaway from the trip?
Sarah Feldman: "I have done a fair amount of international travel to Asia, Europe, and beyond. However, when I set foot outside of Ben Gurion airport, I was overwhelmed with an unexpected feeling of warm nostalgia. Although I knew to expect some kind of familiarity due to my involvement in my local Jewish community, the impact still surprised me. The more local Israelis I met, the more home the culture felt. There was a constant sense of warmth, urgency, inspiration, and determination, which reminded me of my close family and friends back in the Bay Area. My biggest takeaway from the trip was learning that this place, so far from where I was born, really did feel like a second home.
One memory, in particular, stands out. As my group visited Masada, we approached a ledge with a beautiful view of the desert. There, we stumbled into an intimate Bar Mitzvah. A man with a guitar urged our tour group to join the Bar Mitzvah boy and his family in song and dance. Seeing this interaction take place, I was unsure if I would know the celebratory prayers or songs. Within seconds, the guitarist started playing Siman Tov u'Mazal Tov, and deja vu and excitement kicked in. The whole Birthright Israel group started dancing in a circle. It was a blast, overlooking the desert in Masada, singing with newfound friends and my new family. For just a moment of time, we were all intrinsically connected by our roots, and upbringing, and everything clicked. The strength of a global cultural connection was so strong, and it was a beautiful moment I'll forever remember."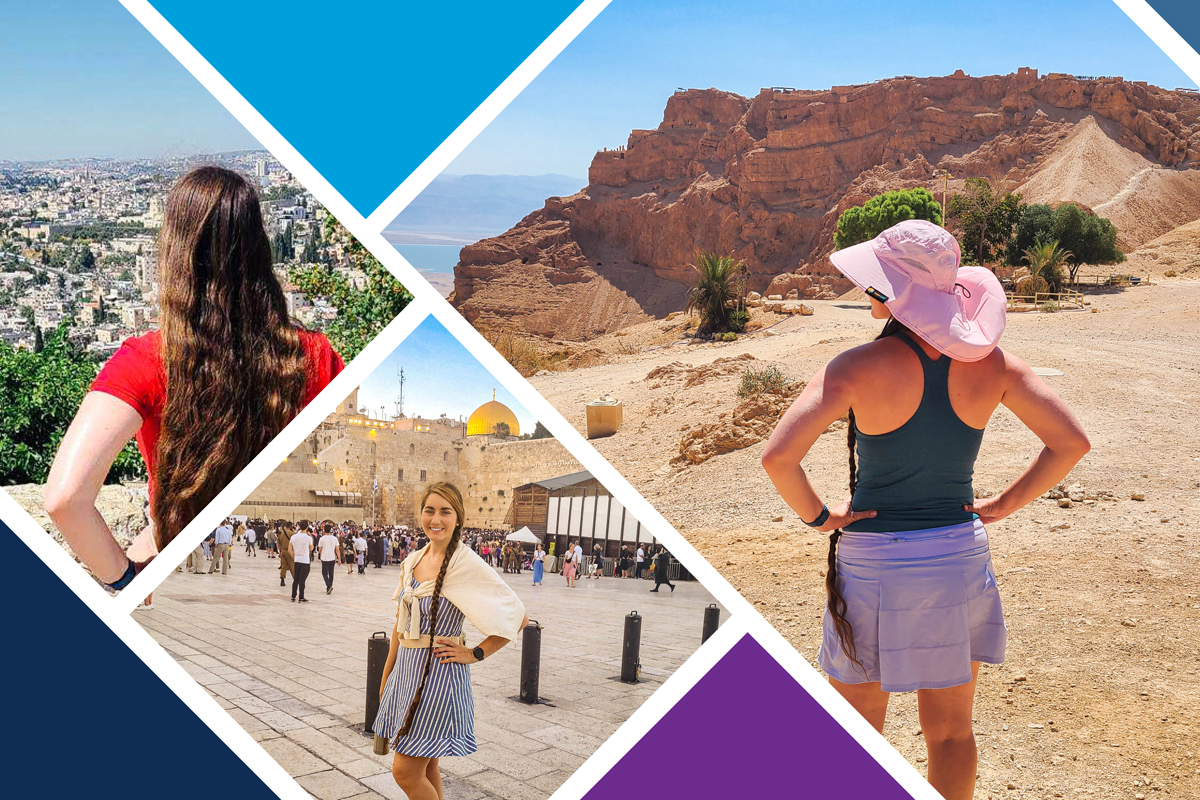 Are you involved more in your Jewish community because of your Birthright Israel trip?
Sarah Feldman: "It would be hard for me to be more involved in my Jewish community than I already am. Prior to Birthright Israel, I was already regularly involved in local Bay Area temples, leading J Leaders National Council and participating in Moishe Houses and Chabad. However, I can say that the meaningfulness of my connections and confidence in discussions in those communities has deepened, and I have found a stronger connection to Judaism and the Jewish people."
If you could meet the person who made your trip possible, what would you say to them?
Sarah Feldman: "I am unbelievably grateful for the opportunity to have gone to Israel. Thank you SO much for your deep generosity. I would send them a virtual hug! This trip brought me so much joy, which will last for years, maybe decades to come. Thank you. Thank you! Thank YOU!"