I thought this blog post would be a lot easier to write. Now, what makes it hard isn't my inability to share my experiences but my inability to not publish a novel about these experiences. If you had asked me just a year ago today that I was writing MY STORY from MY Birthright Israel trip, I probably would have laughed.
I grew up very much privately Jewish. Being the only Jewish individual from my graduating class, I often kept that part of my identity hidden because I was scared of being different. Because of this, I often thought that I was a bad Jew. I felt that I had to attend services weekly and religiously understand Hebrew. Boy, I was wrong.
I'm sure you've heard the term serendipity. I like to use that term to summarise my experience. You see, what motivated me to apply to Birthright Israel wasn't that I had finally confidently accepted my Jewish identity and wanted to learn more about my roots (spoiler alert: that does happen!). But rather, my parent's recent divorce. Their divorce left me with no desire to go home for my winter break from my out-of-state university. So I sat in my school's library brainstorming places to go or people to see during my month off. It was when I remembered that my older cousins had gone on their Birthright Israel trip, so I decided to apply as an excuse not to go home.
I got a call a few weeks later from my wonderful trip organizer. I became hesitant when I got the email saying that I was accepted to attend a trip with American University. I began to doubt going thousands of miles to a foreign country without knowing ANYONE. It wasn't even a program from my school. Although, I accepted the offer and showed up at the airport not knowing a single soul just because I didn't want to be home. Well, I appreciate my internal urge to want more and not wanting to go home; hence why I mentioned serendipity.
I showed up at that airport with my suitcase and an open mind. I remember reading these blog posts from past Foundation Alum Ambassadors, thinking they sugarcoated that their trip was life-changing. Another spoiler: they weren't sugarcoating it! I also showed up at that airport, being a completely different individual from the woman who flew home. To give you the shortened story of the power I gained during this trip, I broke it down into three sections: people, religion, and independence.
People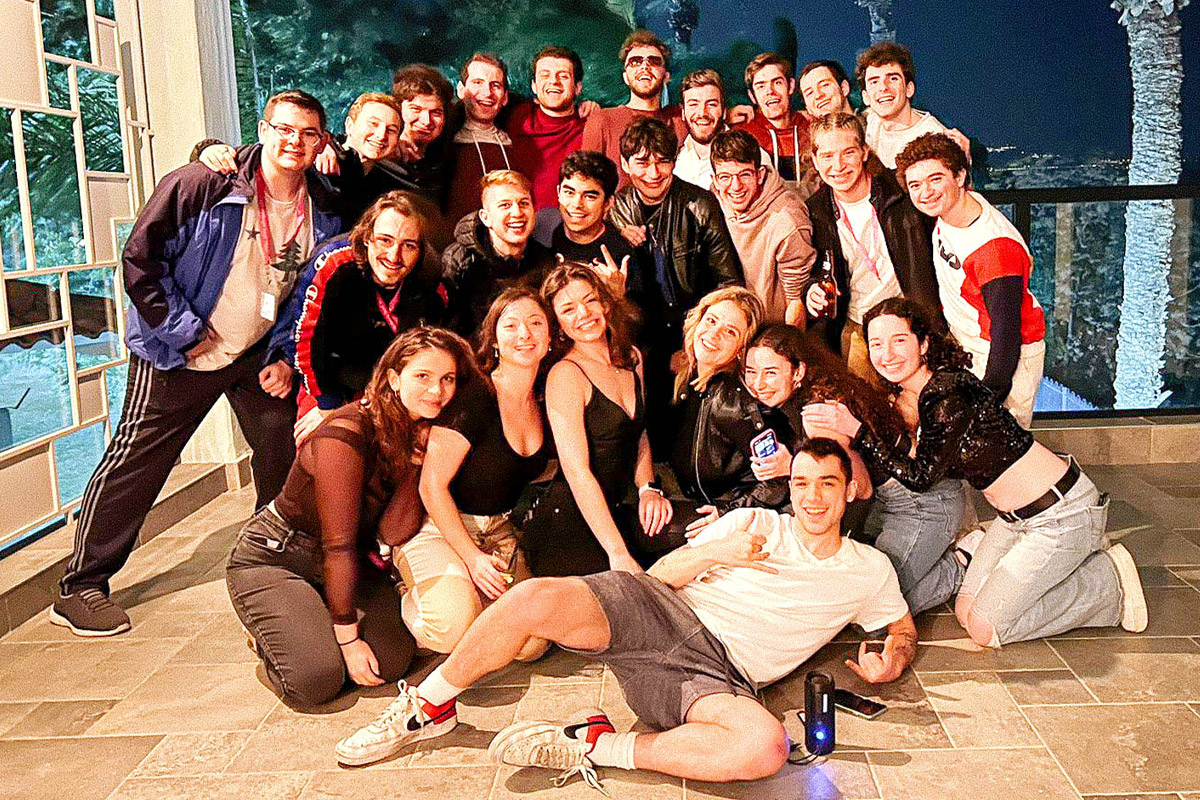 I met some of the most AMAZING people on my trip. But the even more AMAZING part was that I would've never had the opportunity even to have met these people if it weren't for Birthright Israel. I was able to share the deepest laughs and talks with people who were strangers ten days ago, but today could be a part of my wedding party. I didn't expect to form bonds this tight. I had a preconceived notion that I would be doing a small talk for those ten days and never talk to my tripmates again. Reflecting on my experience today, I can confidently say that the sense of unity that Judaism provided for us made these bonds so strong. It was something that I had never experienced before while growing up as an outcast. From the Yiddish words to sharing Jewish geography, it was the first time that I ever felt part of such a strong community.
Religion
That brings me to my second point: the practice of religion. To abbreviate this, I classified my Jewish identity, as I mentioned earlier, as being a "bad Jew" because I didn't outwardly express it. But my group leader, Steph, told me something that resonated with me the entire trip. "There is no such thing as a good Jew or Bad Jew. You're all Jewish." I felt I wasn't worthy of even attending the trip because I didn't practice regularly, so what made me Jewish? But what Steph told me helped me void this feeling. What I discovered was that I am, in fact, Jewish. And this is a huge, huge part of my identity that can be seen in my ancestry, values, and culture.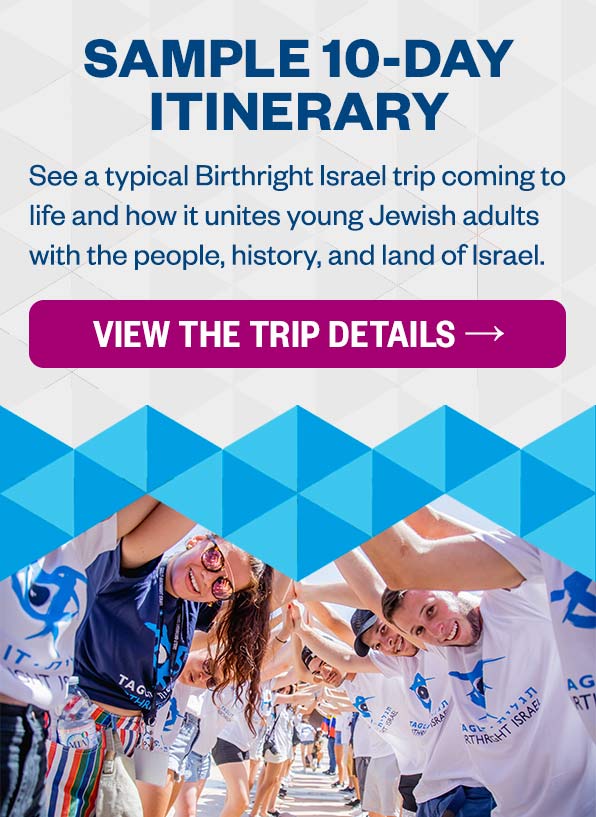 On one of the last days, I remember hiking Masada, looking down from the top of the mountain, just unable to wrap my head around how much I had grown spiritually. I felt that I didn't just see Masada but experienced it. I remember the thoughts running through my head: I can feel G-d's presence and never want to lose this feeling.
Independence
Lastly, I never would have thought that I would be able to travel around the world without knowing a single soul. More importantly, I am confident in my religion and how it impacts my identity. Being part of a group with such different yet like-minded peers, I realized that my religion brought me to Israel. My religion took me to meet some of the most amazing people. It was my religion that changed my whole outlook on my life. And this was all made possible because of Birthright Israel Foundation.
---
Originally from Frederick, MD, Madison Yablon is now a rising Junior at the University of South Carolina. Fulfilling her lifelong dreams of becoming a teacher, Madison is studying Elementary Education and hoping to inspire future generations in and out of the classroom. Her hunger to travel became even more prevalent after attending her Birthright Israel trip. She has also gained the opportunity to teach English across Europe this summer and is a 2023 Birthright Israel Foundation Alum Ambassador.