Donors that
Light the Way

for the Next Generation

Thanks to the generosity of numerous philanthropic foundations and over 30,000 individual donors annually, Birthright Israel is a gift. Without the support of our most generous friends this gift would remain a dream out of reach and unrealized. We are so thankful for the support of those that lead the way in providing the gift of Birthright Israel.
Without Birthright Israel, which has been proven to be the most effective continuity program, there is no Jewish future. The fact that every participant that goes says "it changed my life" is quite an accomplishment.

—
Dr. Miriam & Sheldon G. Adelson
Our 2016 Supporters
This list of supporters is composed of foundations and families who are supporters of the Benefactors and/or Founders Circle, having supported the 2016 Annual Campaign at the $100,000 and above level. For a complete list of our Annual Giving Circles, please see pages 36–44 of our Annual Report »
Ewa and S. Daniel Abraham
Amy and David Abrams
Adelson Family Foundation
Aronson Family Foundation
Gold Coast Beverage, L. L. C.
Debra and Leon Black
Irma and Norman Braman
The Andrea and Charles Bronfman Philanthropies
Ulrika and Joel Citron
The Crown Family
William Davidson Foundation
Dorit and Shawn Evenhaim
Edward Fein Foundation
Max M. and Marjorie S. Fisher Foundation
Patricia and Dr. Phillip Frost
Renee and Abraham Fruchthandler
Susie and Michael Gelman
Joyce and Irving Goldman Family Foundation
Goldring Family Foundation
The Gottesman Fund
The Gould & Shenfeld Families
Farah and Steve Gozini
Nancy and Stephen Grand
Seed the Dream Foundation/Marcy Gringlas and Joel Greenberg
Harold Grinspoon Foundation
Judy and David Hager
The Leona M. and Harry B. Helmsley Charitable Trust
Jim Joseph Foundation
Klarman Family Foundation
Koret Foundation
Robert K. Kraft Family
Harry Krakowski
Eugene Lerner
Andrea and Michael Leven
Petra and Stephen Levin
Felicia and Sander M. Levy
Allison and Howard Lutnick
Maimonides Fund
The Marcus Foundation, Inc.
Gila and Adam Milstein Family Foundation
Linda Mirels and The Kirsh Family
Beth and Joshua Nash
Jane and Daniel Och
Bernard Osher Jewish Philanthropies Foundation
Arline and Buddy Pepp
Lisa and John Pritzker
Cheryl and Haim Saban
Cari and Michael J. Sacks
Samberg Family Foundation/Becky and Art Samberg
Charles and Lynn Schusterman Family Foundation
Jenna and Paul Segal
Jane F. and D. Lawrence Sherman
Saskia and Stephen Siderow
Lori Komisar and Morrie Silverman
Jacqueline and David Simon
The Paul E. Singer Foundation
Skolnick Family Charitable Trust
Susan and Eric L. Smidt
The Steinhardt Foundation for Jewish Life
The Leon Levine Foundation
Denise R. and Thomas D. Stern Family Foundation
Barry Sternlicht
Judy and Sidney Swartz
Debbie and Jeffrey Swartz
The Wexner Foundation
The Wilf Family Foundation
Woldenberg Foundation
Zell Family Foundation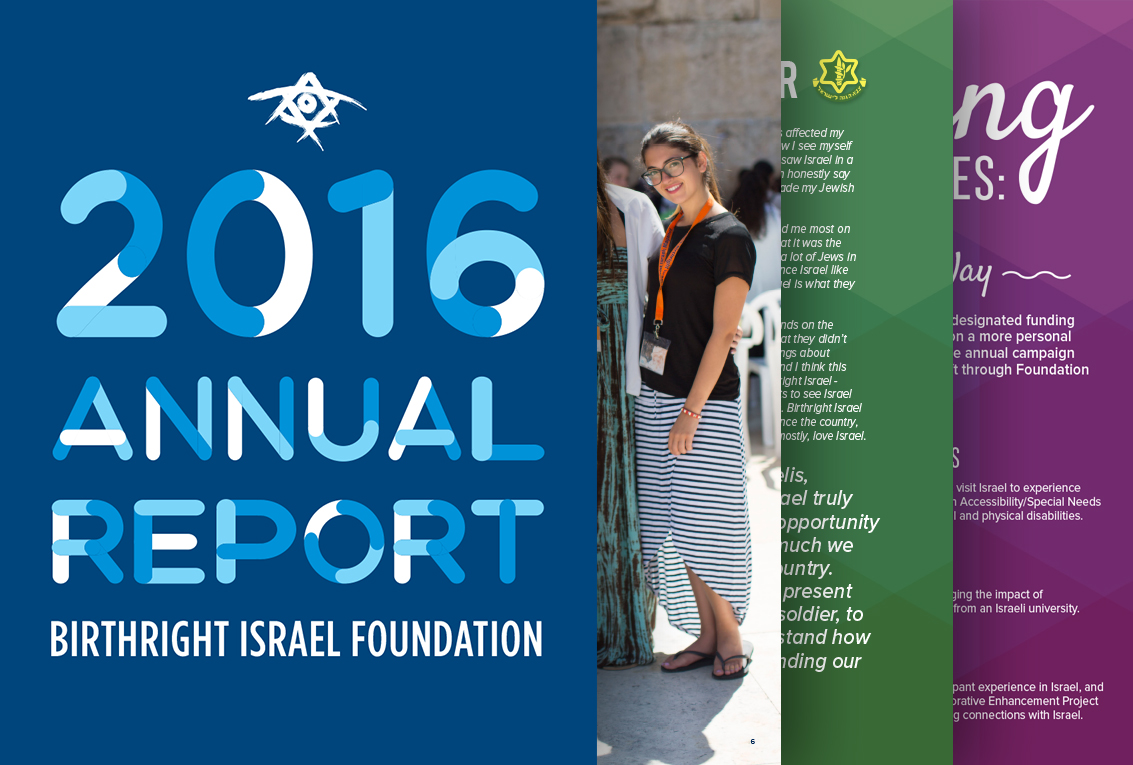 We gratefully acknowledge the generosity of local Jewish Federations and Jewish Federations of North America for their annual support. For a complete list, please see pages 45–46 of our 2016 Annual Report.