Jennalyn Samson grew up not knowing much about her Jewish heritage and was inspired to go on Birthright Israel when a long lost sibling reached out. Her brother Matt, who she only found out about a few years before her trip, mentioned "this thing called Birthright." Through the trip, Jennalyn and her brother Matt had an opportunity to spend more time with each other than they ever had, plus they got to discover Israel! See below from Jennalyn on how their story unfolds!
So our story started twelve years ago…
My dad was very sick and passed away. Shortly before he died, my dad told our family that fifteen years earlier, he had given up parental rights to a son. He was not sure where his son was, but he knew his name was Matt. When I heard this news, I decided to try to find my brother. My grandma knew a possible last name, so I searched on Facebook and found Matt, my long lost brother. After some deliberation, I decided to "Friend" him.
It's hard to know what to say to a sibling you didn't even know existed. I was very nervous but still decided to send Matt a message introducing myself. And, thankfully, he responded! For several years we messaged back and forth, telling each other stories about our families, and our dad.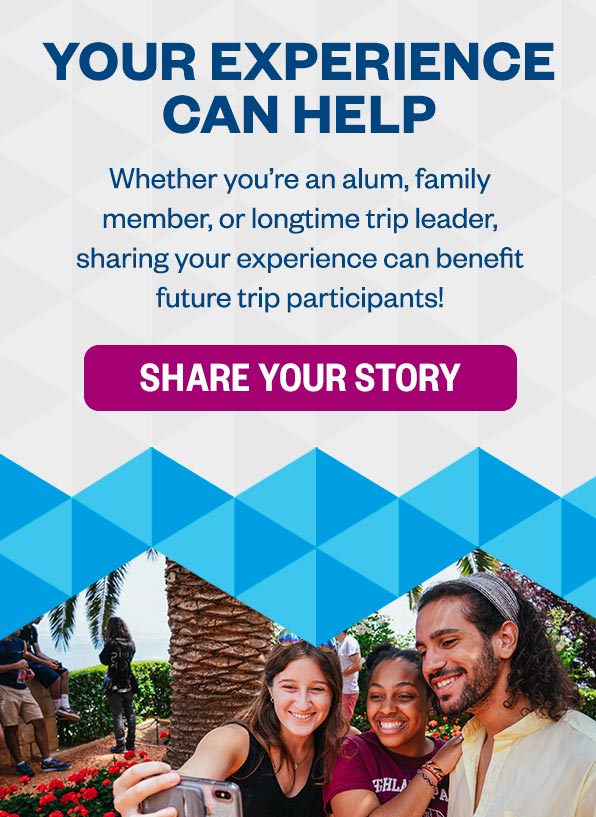 Then in 2015, I got a message from Matt saying he was going to be moving about an hour south of where I lived! We decided this was the perfect opportunity to meet each other for the first time. The night he arrived in town, I met him and his mom for dinner. We hit it off right away and began hanging out more often. We went snowboarding, hiking, and even had family dinners together. Sadly, Matt started missing his friends and family and decided to move closer to them, which meant further from me.
A few years later, Matt randomly texted me, asking, "Are we Jewish?" He knew our dad and grandparents were Jewish but had a desire to learn more. I asked him what sparked his curiosity about his Jewish heritage. Matt then told me about an incredible organization, he heard about, Birthright Israel. After I did some research, we were both became very excited about the organization. So, we applied and looked into getting on a trip together.
After explaining our unique family story to the trip organizer (Matt had never met our dad or our grandparents), we both got approved and began planning for our trip to Israel.
Finally, in August 2018, we left for Israel! Matt and I arrived in New York to meet the group we would be spending the next seven days exploring Israel with. After arriving, our adventures included floating in the Dead Sea, hiking Masada, spending the night in the Negev, riding camels, celebrating Shabbat at the Western Wall, and so much more.
Matt and I had never spent that much time together in our entire lives, so it was an excellent opportunity to bond more. We loved getting to know each other, the other group members, and the young Israelis who joined our group.
My experiences in Israel with my brother are memories I will cherish forever. I now know the importance of Judaism and, most of all, Israel. I am so thankful to Birthright Israel Foundation for the incredible opportunity Matt and I had to explore Israel and learn more about our Jewish heritage.