In 2014, when Courtney and Shahriar both boarded planes to Israel, they never imagined they'd met their future spouse. Courtney was living in Phoenix and Shahriar was living in Encino when they signed up and despite Operation Protective Edge going on in Israel, they both knew this trip was too important to pass up. After falling in love on Birthright Israel they now reside in Los Angeles.
In an interview with Courtney, we had the chance to see how their Birthright Israel love story began.
What made each of you want to go on Birthright Israel in the first place?
I definitely wanted a stronger Jewish identity. I grew up in Phoenix where there's hardly any Jewish people and was fresh out of college and ready to start my life. It was the perfect time to go and connect to my faith. My fiancé has family there so he was able to see them along with growing his Jewish identity even more.
Did either of you think you'd meet your future partner on Birthright Israel?
My mom always said that I would meet my future husband on Birthright Israel and really pushed for me to go. But I never thought it would actually happen! It was like the perfect love story. So I can't believe it actually happened! My fiancé definitely didn't think he would either.
Can you pinpoint the one moment on the trip when you both knew you'd fallen in love?
I think on the second day when we were in Tiberius overlooking the Sea of Galilee was when I knew we had something special. We talked ALL night! It was like talking to someone I've known my whole life. My fiancé would agree to that moment as well.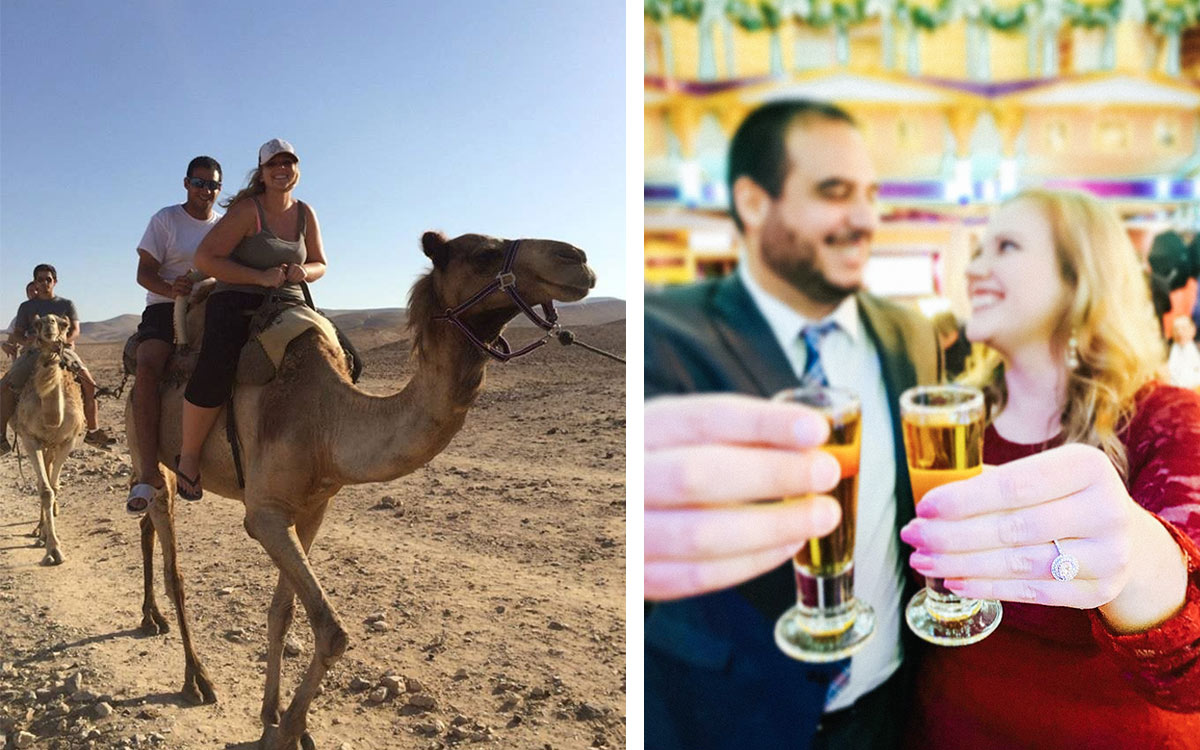 What were your biggest takeaways from your trips outside of meeting each other?
I think feeling that connection to Israel and being surrounded by young Jewish people was so special. Not only can you see Israel, but you can feel the power of Israel. We actually went during a really hard time for Israel too. It was the summer of 2014 and the trip was almost canceled due to rockets being targeted at Israel, most people dropped out of the trip. We probably had only 20 people that came and it really brought us all closer together since it was such a small group. But never once did I feel unsafe which is the craziest part.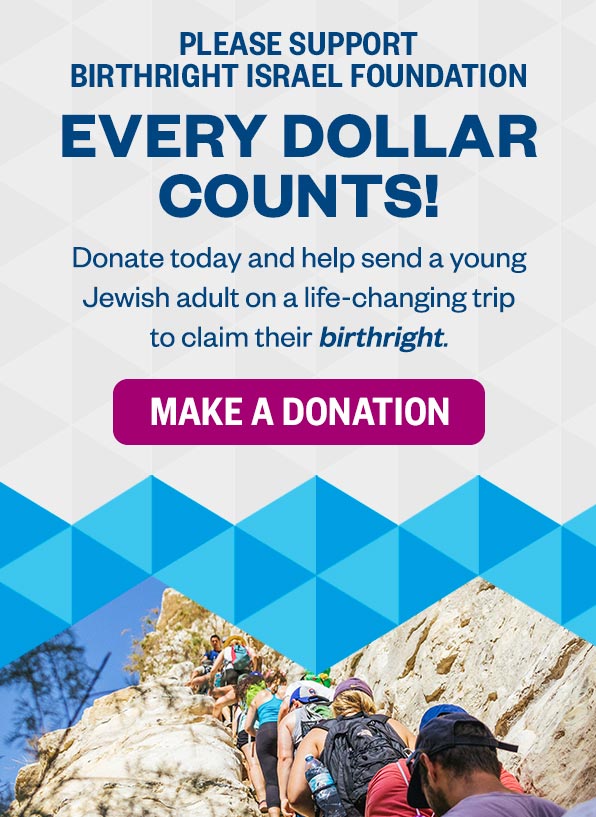 What was it like to be with Israelis? Had you met Israelis before? What did you learn from them?
We've both been around Israelis before, but you still learn a lot of being submersed in their culture. Israelis are tough and welcoming all at the same time.
Do you two think Birthright Israel is an important experience for young Jews?
Absolutely! Especially for young adults like myself that grew up in a city that didn't have a lot of Jews. The trip really brings you to your roots and helps shape you into a young adult.
If you could meet the generous donor who made your trip possible, what do you two think you'd say to them?
If we could meet the donor, we would just thank them for their generosity because it brought me and my future husband together. Without Birthright Israel, I would've never Shahriar because we lived in two different states. There are no words to describe the gratitude I have. I'll forever be thankful because I found my soulmate.