In June 2019, when Mike and Lindsay departed for Israel, they hoped to meet new friends. They each had chosen a Miami-based Birthright Israel trip, hoping to connect with young Jews in their community. However, they each got much more than friendship. Read our interview to learn more about their Birthright Israel love story!
Q&A with Mike and Lindsay
 What made each of you want to travel to Israel with Birthright Israel in the first place? 
Lindsay: "I had recently moved back to Miami and was looking to make new girlfriends here. I had met with the under 40 Greater Miami Jewish Federation group to see how I could get involved, and I spontaneously asked if they had a Birthright Israel trip for Miami…Little did I know I would meet my fiancé!
Mike: "I was looking for a wife!"
Did either of you think you'd meet your future partner on Birthright Israel? 
Lindsay: "Never in a million years did I think that would happen to me. I was actually very hesitant to go on group trips and never had great luck with meeting people historically on them. We got really lucky on Birthright!!"
Mike: "Definitely not, but I love group trips. At the very least, I knew I'd have fun. Meeting Lindsay was the best surprise!"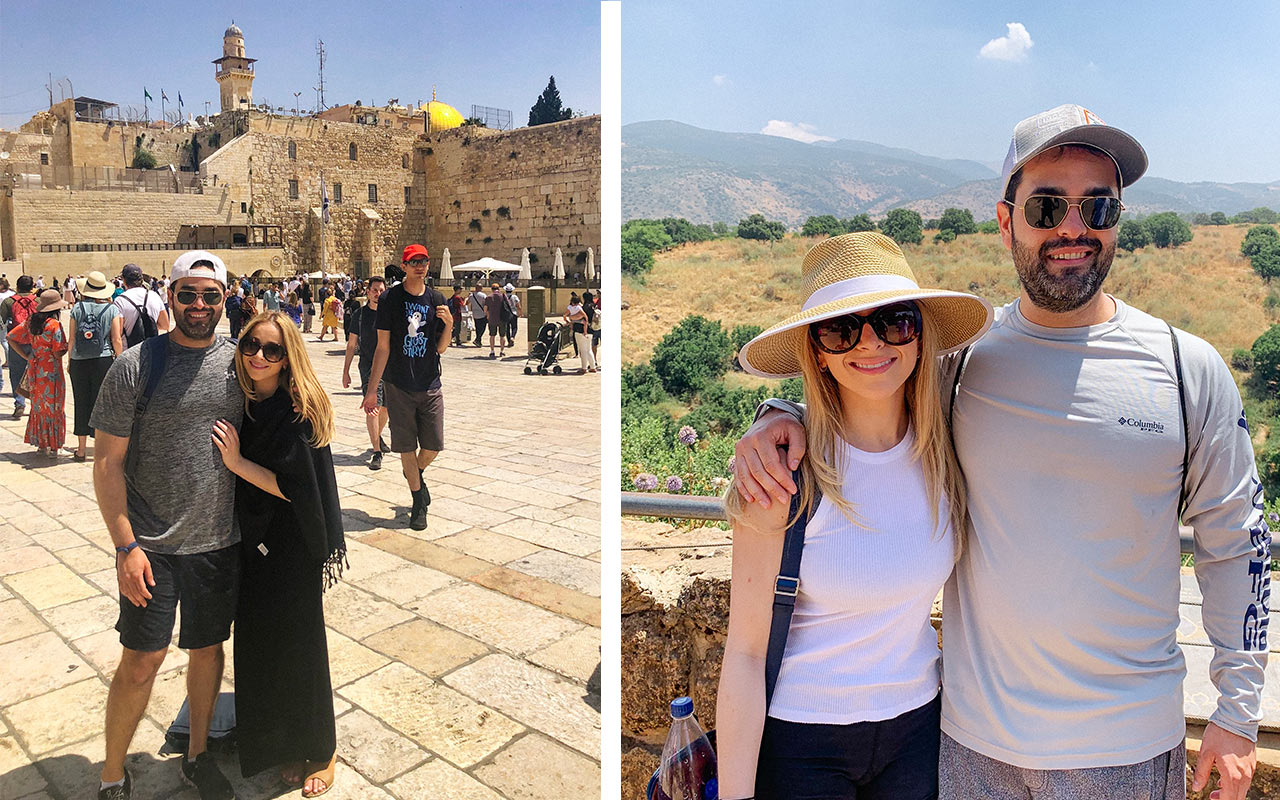 Can you pinpoint the one moment on the trip when you both knew you'd fallen in love? 
Lindsay: "There were several moments, but one of the earliest moments was when I was attacked by ants when we were in the northern part of Israel. Only a few days in and Mike called his cousin, who is a Dermatologist, and put cortisone cream on my bug bites. I knew he was a keeper, and he has been my rock ever since!"
What were your biggest takeaways from your Birthright Israel experiences outside of meeting each other? 
Lindsay: "Aside from meeting Mike, I loved how no matter how religious you are, Israel makes you proud to be Jewish and connects you to your own Jewish identity."
What was it like to be with Israelis? What did you learn from them? 
Lindsay: "My college roommate was from Israel, and I had been to sleep away camp with Israelis. I loved being with the Israelis and learning about their experiences growing up in Israel."
Mike: "My Dad's sister lives in Israel along with her three kids (now grown-up) and three grandchildren. They used to visit us every year in Miami when we were growing up, so I've spent a lot of time with them. We really enjoyed spending time with the Israelis on our trip and learning about their everyday life in Israel, army experiences, etc. I hope to visit again soon."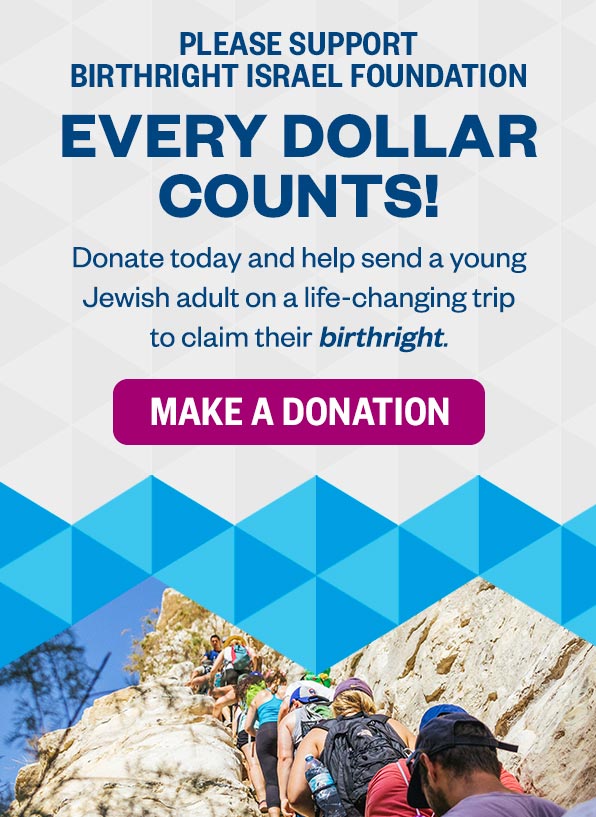 Do you two think Birthright Israel is an important experience for young Jews?
Lindsay: "Definitely! For me, I found it much more rewarding and meaningful to go with the 27-32 age group instead of going with all my college friends. Our bus bonded so much since most people did not know each other beforehand. Especially in today's world, with the rise in antisemitism, it is important for us as Jews to love and support Israel. Without Birthright Israel, many Jews would not have the opportunity to visit and truly experience Israel and the importance of a Jewish State."
Mike: "Yes, bringing young American Jews to Israel strengthens the ties between the two communities and our countries. Not only is it an eye-opening experience for many who have never traveled to Israel or spent time with Israelis, but it creates lifelong friends and advocates for the State of Israel in the US. As Lindsay mentioned, antisemitism is on the rise across the world. It often takes the form of anti-Israel discourse in classrooms, hate crimes directed against Jews, and/or white supremacist rallies. Continuing this relationship between Israelis and American Jews will help Israel have friends in the US over the long term and strengthen American Jewish identity to combat these forces of antisemitism."
If you could meet the generous donor who made your trip possible, what do you two think you'd say to them?
Lindsay: "Thank you for making this trip possible! I am beyond grateful for this opportunity that brought my fiancé and me together at the perfect time in our lives!"
Mike: "Ditto!"
Mike and Lindsay's wedding is set for May 15, 2022.