Growing up in Massachusetts, my family went to temple every so often. I started going less and less after my Bar Mitzvah, even though we still celebrated Hanukkah. I heard about Birthright Israel through my mom and I was reluctant, but I was still interested.
Initially, I looked at a general Birthright Israel trip, but as I talked with the organizers, they told me about the Asperger's trip. I felt that would be a better fit for me because there would be less moving from different hotels and extra staff to provide support, which I needed. Since I was going to a place I'd never visited before in another country halfway around the world, I felt a trip with a slower pace with less moving from different hotels would be the best option for me.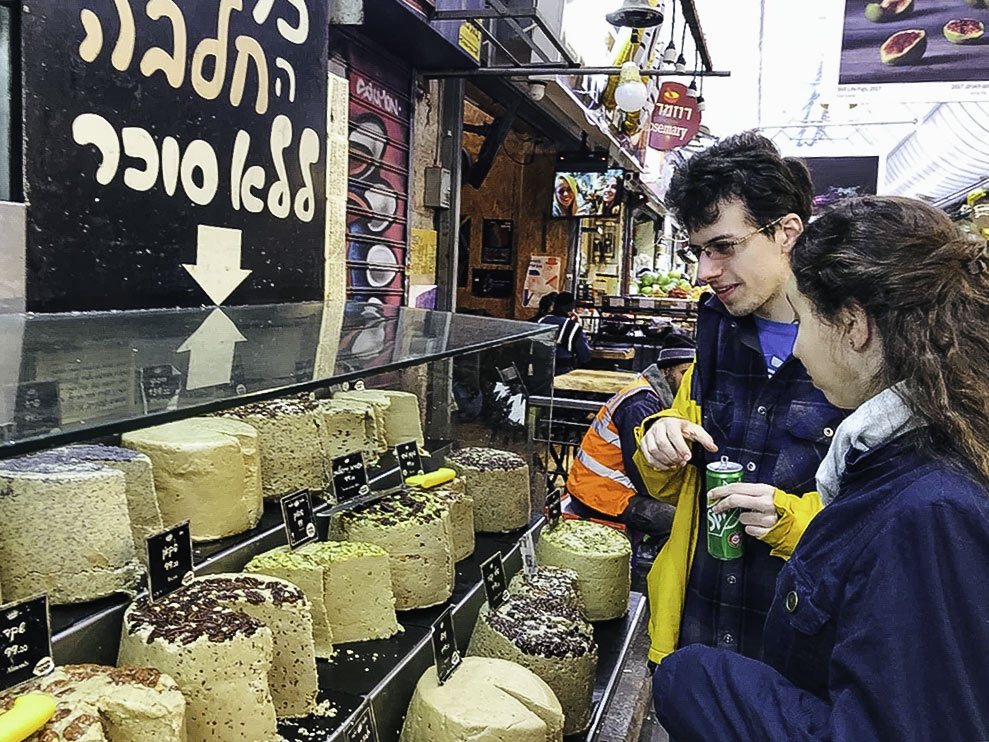 I enjoyed visiting the Western Wall at night when the entire Old City of Jerusalem was lit up. We toured the tunnels underneath the Western Wall and I thought it was very cool to learn that the Temple was actually created on a platform and the Temple structure was built above it.
I found the experience at the Beduoin village to be really interesting. We heard from a Beduoin woman and she shared about her lifestyle. Then they sent around small cups of Beduoin tea and coffee. After that, we got to experience riding a camel. I had previously done therapeutic horse riding in Wyoming; riding a camel was not exactly the same, but it reminded me of riding a horse.
Later we visited the Dead Sea. Floating in the Dead Sea was an experience different from swimming anywhere else. When I was floating, I was really relaxed. It was a weird sensation because you have to keep your head above water and have to keep your body at a weird angle. I watched as everyone around me was experiencing it in their own way.
I had plenty of opportunities to chat with peers on the bus, including Israelis who joined us. The Israelis showed us places we might not have known about, including that you can even get cheeseburgers and non-kosher food in the country. They taught me about the real Israel.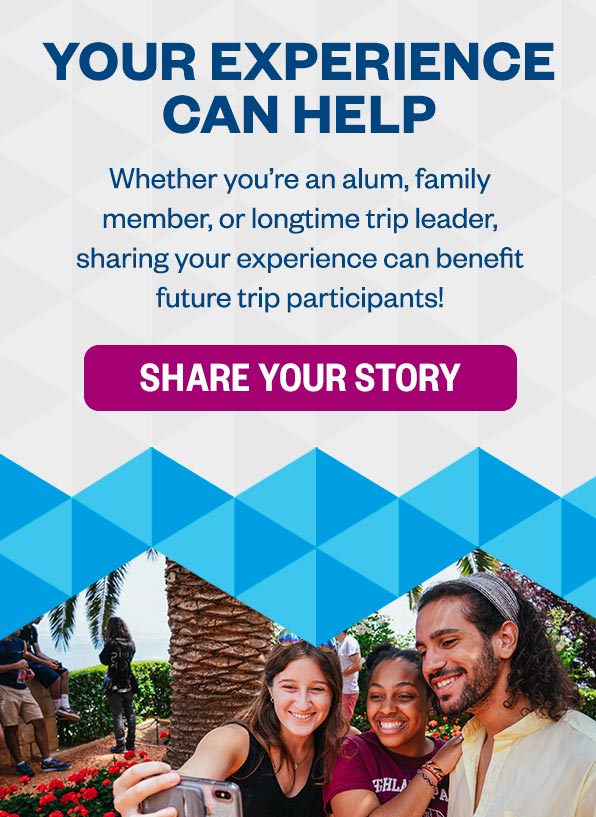 I loved all the food I tried in Israel. I remember eating at a restaurant the very first day, there was a delicious eggplant dish with tahini. My peers sitting around me didn't like it, so I got the enjoy as much as I wanted. Later when we were in Yaffo, we went on a food tour and I liked trying the bourekas the best.
The staff on the trip were very good, but they weren't overbearing. They were very friendly and knew how to find the right line between being one of the group and being the authority figure and providing assistance when it was needed.
Birthright Israel was such a great trip that I worry that my next trip to Israel won't be as great. I definitely want to go back to Israel! I know without the Birthright Israel Asperger's trip, I wouldn't have been able to go otherwise, particularly with all the activities we did. Thank you!