Close your eyes. Imagine you are in Israel. Breathe in the smell of the spices in Machne Yehuda. Hear the Hebrew chatter coming from the crowded streets. In the hustle and bustle you can't help but notice the dozens and dozens of young adults walking together, smiling, laughing, taking photos and wearing Birthright Israel name tags and t-shirts. As they pass you, you smile knowing the Jewish future is a bright one.
For Miami residents, and Birthright Israel Foundation Leadership Council Co-Chairs, Sharon and Howard Socol, this is one of the happiest past times and most missed moments during the pandemic. While they may not be able to physically be in Israel right now, Israel lives in them as does their dedication to Birthright Israel Foundation. Though our program may be paused, they are looking ahead enthusiastically to our restart.
From Spectators to Birthright Israel Foundation Leaders
It is hard to believe that it has been five years since Sharon and Howard had their first Birthright Israel experience. But as fate would have it, they have a friend in Israel who just happened to be friends with Birthright Israel co-founder Charles Bronfman. The Socols were invited to Birthright Israel's infamous Mega Event, a concert of sorts with thousands of participants from all over the world coming together to celebrate their shared identity and connection to Israel. It was there that Howard and Sharon felt the magic of Birthright Israel, "There were about 5,000 young Jewish adults waving flags from all over the world, singing, dancing, English, Hebrew, for us it was one of the most exciting moments of our lives." When Sharon and Howard returned home to Miami they reached out to Charles and made a five-year financial commitment to Birthright Israel Foundation.
For the Socols this philanthropic action means so much. "We have been extremely blessed and lucky in our lives with everything we have and we are not 'thing' people. We prefer to make a difference in our hearts and our souls and conserve the world and the Jewish people," shared Sharon. "And Birthright Israel has a heart and leads with a heart. It has no boundaries. There is a trip for everyone, even those who may have a physical disability. That's why we support Birthright [Israel]," added Howard.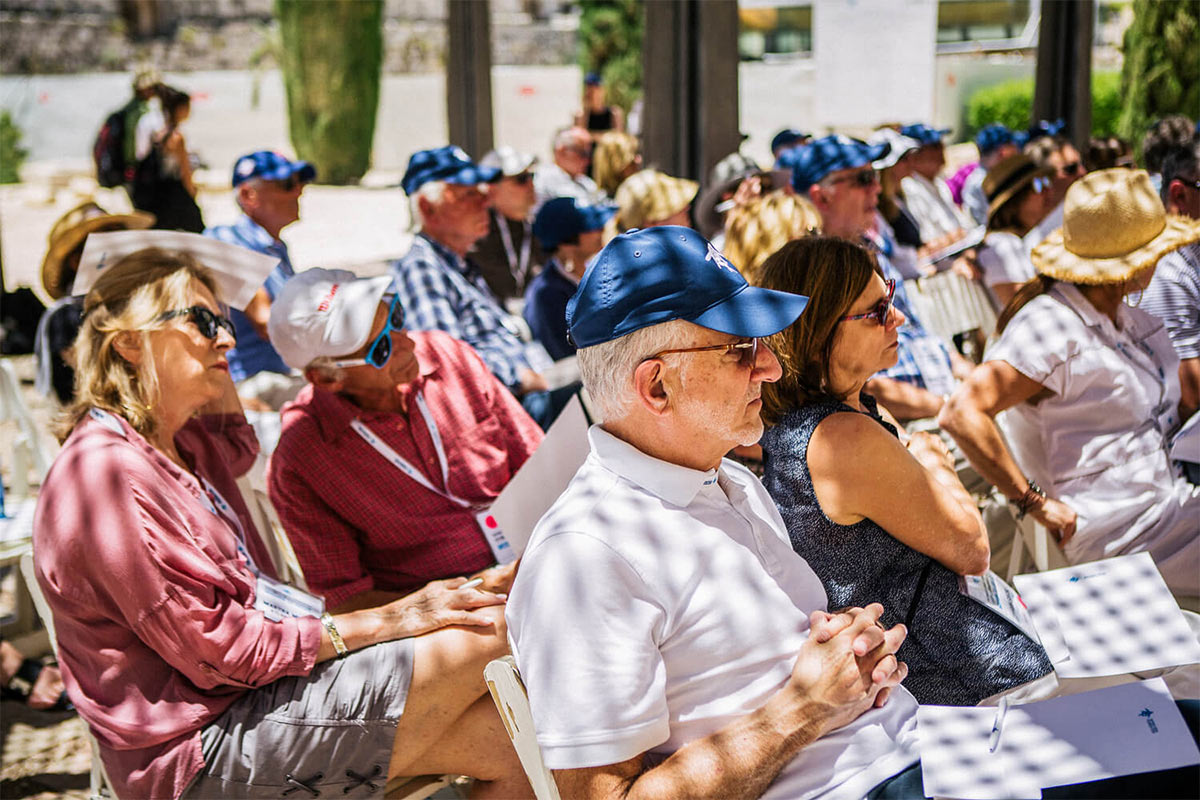 Shortly after they spoke with Charles, Carole-Ann Levine, Birthright Israel Foundation's Vice President of the Southeast Region, made a visit to the Socol's home to meet the couple and thank them for their generosity. What began as a simple lunch, evolved to be the beginning of an incredible partnership.
Why Miami?
As the Socols got to know the Birthright Israel program more closely, they began to understand just how vital it was for the community to support this organization. Birthright Israel wasn't just a trip, it was an experience that helped young Jews discover who they were. Regardless of the participants' Jewish upbringing or education, it was as Sharon reflected "you must be in the country to see it, to grab your Jewish identity. Unless you experience the vibrancies and the differences of the country you don't realize just how important the country and your heritage is and who you are culturally." Within months, the Socol's hosted the first Birthright Israel Foundation event attracting 85 community members to learn about the impact they could make in their Miami community. Guests responded to the call and joined the Socols in supporting this transformational program and the support in Miami continues to grow.
Birthright Israel is the Future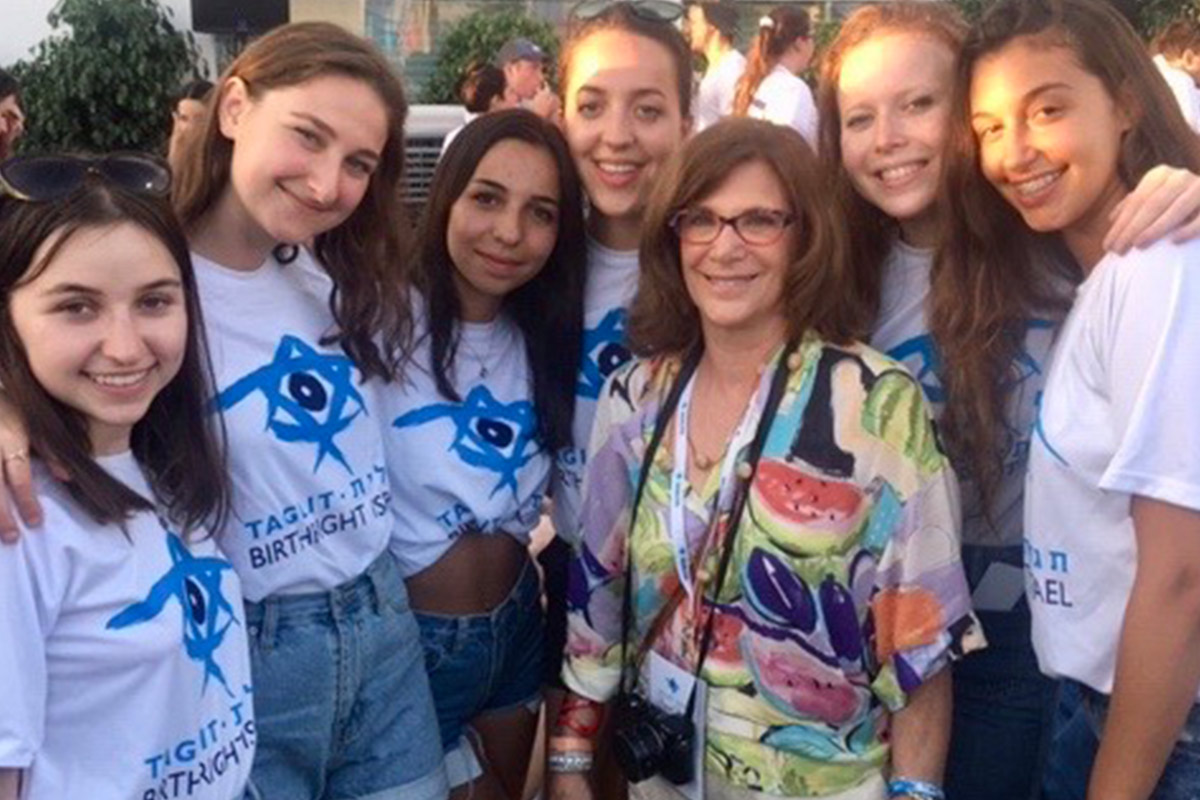 While there are so many important and impactful Jewish organizations to support, the Socols believe that Birthright Israel is the future. "We're concerned about the future of the Jewish people. That is our biggest drive. And Birthright Israel, we feel, is the best way to make sure there is a future for the Jewish people, and a strong one. For us, Birthright Israel is an investment in the future of the Jewish people." Because of the Socols, the future leaders of Jewish organizations, of our synagogues and of the Jewish people will be Birthright Israel alumni.
Looking Ahead to the Next Twenty Years
It is hard to believe that Birthright Israel has changed the lives of over 750,000 Jewish young adults in just the last 20 years. Participants have returned home and have connected with their local Jewish communities, returned to Israel and are raising Jewish families. All in just 20 years.
When thinking of his personal impact on the Jewish world, Howard reflects on the work of Charles and Michael, "If I can think of any legacy I'd like to have, I would want Charles and Michael's of having sent 750,000 young Jews from around the world to Israel."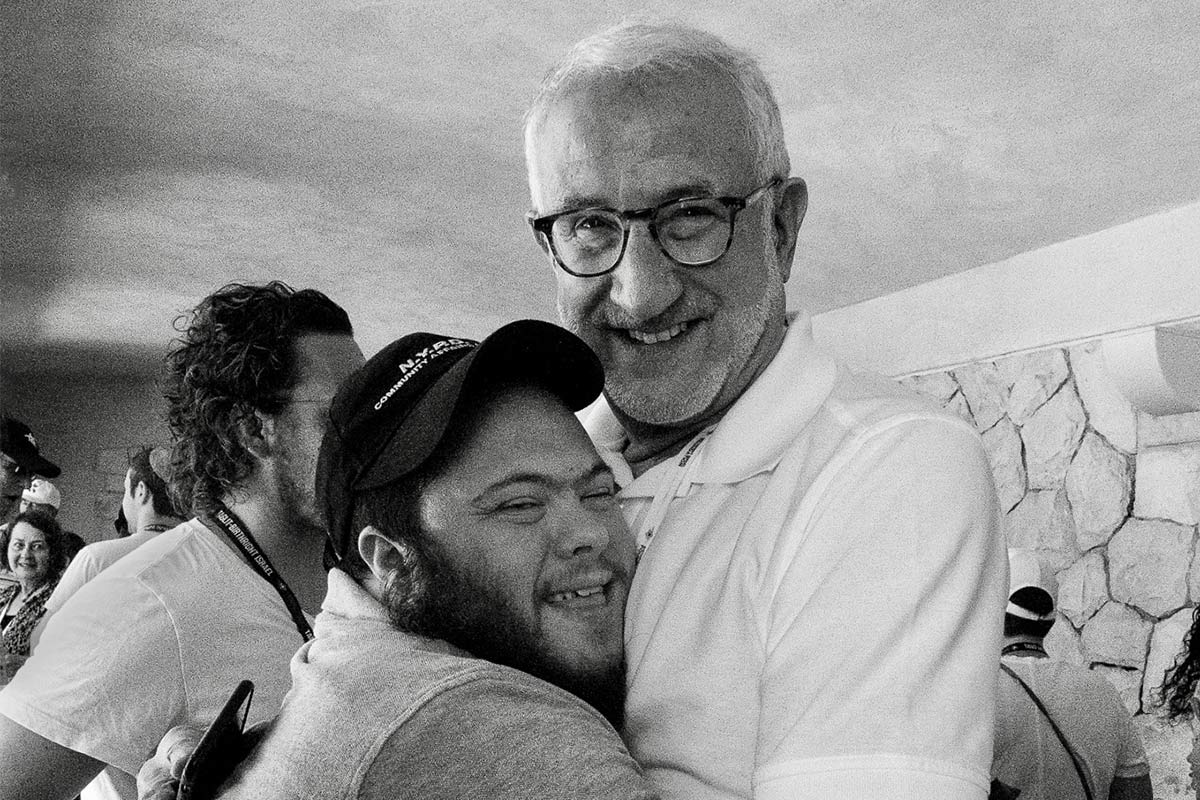 However, the Socols aren't just celebrating the successes and reflecting on the past, they are envisioning the next 20 years. "It is only going to get better. Twenty years from now, people are really going to understand the effect this program has had throughout the Jewish world," shares Howard.
"We talk a lot about the leaders in the Jewish community, but it is also about the people who are proud of their heritage and feel it in their kishkes. They will be the first ones to raise their hands to help feeding the elderly, for example. They are going to get that as a Jewish value because of Birthright Israel," added Sharon.
Their Wish for the New Year and the Future of Birthright Israel
As we celebrate the High Holidays and turn the page to a new year, the Socols have a wish for us all. "May all those in the New Year find health and peace. Each day is a new day with new opportunities to reach out and help people. Whether it is a smile on a zoom call, or a note to someone or a phone call, or encouraging someone to support something that once this is behind us will continue to grow the Jewish people." There is nothing sweeter than a brighter tomorrow and a strong Jewish future.
Together with the Socols and friends like you, we can and will achieve it.