As the leading educational project of the Jewish world, our mission is to help young Jews form unbreakable bonds with Israel and their Jewish heritage. So, even though Birthright Israel trips are paused, the team has been quite busy. Watch the short video below to see how they are engaging young Jews throughout the world.
Birthright Israel's 'Community Features'
Secondly, to combat the affects the pandemic is having on small business, Birthright Israel launched 'Community Features.' The goal was to shed light on the many Birthright Israel alumni-owned businesses. Ariel Tidhar, Birthright Israel madricha, was the first to be featured. Ariel designs super funky jewelry and accessories inspired by her Israeli-American roots. You can shop her collections here.
Amir Magal, founder of TRIBALMARKERS, is also featured for his artist entrepreneurship. He created his company to combine his love for hands on connection and the illustration of Hebrew letters. After his 2005 trip, the Israeli-born entrepreneur stayed in Israel for nine more months and lived on his father's kibbutz.
Meet Future Participant Isabelle
Future participant, Isabelle Wigon of Boston, MA wasn't surprised to learn her June Birthright Israel trip was postponed. Isabelle had figured something like this was coming but remained hopeful that the pandemic would soon pass, and her trip would be delayed to later in the summer but unfortunately, that did not happen as the pandemic still plagues us all.
Meet Isabelle and read why she is still hopeful she will experience the beauty of the Jewish homeland here.
Get to Know Birthright Israel Alumni
Also, speaking of alumni, Birthright Israel continues to bring inspiration to all of their fans by showcasing inspirational stories of past participants like Maya Horowitz. The 2016 alumna continues to practice the principles of Tikkun Olam everyday at her work with Smart from the Start. The non-profit's mission is to promote the healthy development of young children in low income, underserved communities in Boston and Washington DC.
Other alumni featured include 2012 alumnus Kenny Haisfield, founder of the lifestyle brand Kenny Flowers and international fashion and lifestyle illustrator, Talia Zoref, a 2016 alumna.
Take an Interactive Adventure
To engage with the tens of thousands of young Jews who are waiting to claim their birthright and encourage them to join us when it is safe to do so, the program launched an interactive adventure. Future participants and those whose trips were postponed can get a taste of Israel with Tour Educator, Navee! The interactive adventure allows you to take yourself to Masada, the Dead Sea, Jerusalem and anywhere you'll find a Birthright Israel bus.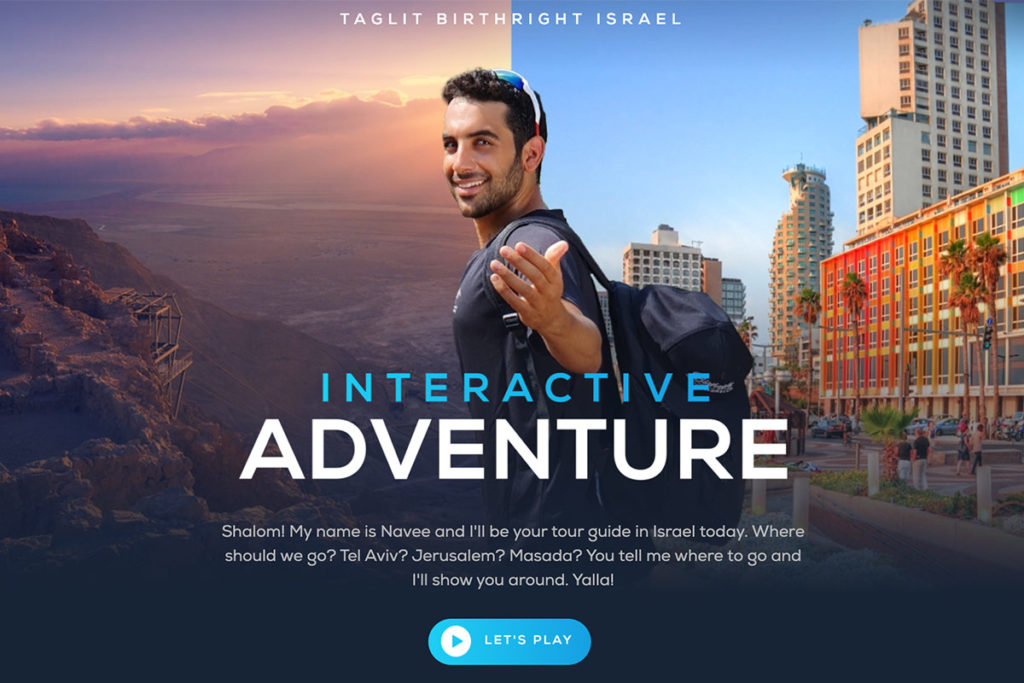 Ensure Future Generations Visit Israel
Lastly, thanks to the generosity of Birthright Israel Foundation's donors, trips will resume when it's safe to do so. However, it's never too late to encourage your kids, grandchildren, nieces, and nephews to fill out their Birthright Israel application and save their spot. If your child has already participated you can give this gift to another by making a donation to Birthright Israel Foundation.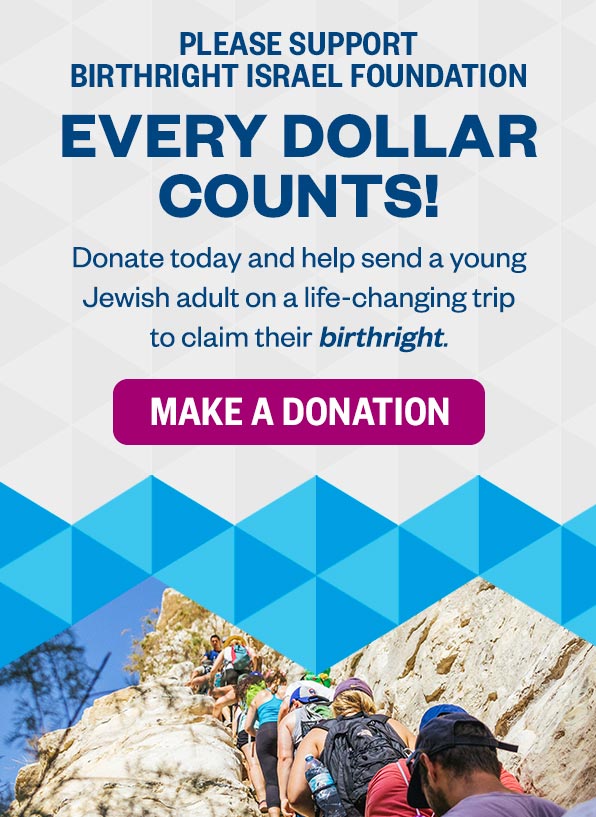 ---
Are you an alumni of Birthright Israel? Did your trip impact your life? Help our mission and learn how you can #SayItForward by sharing your Birthright Israel story.