After a long week of work or school, Shabbat serves as a prime opportunity to relax, recharge, connect with loved ones, and sit down for a nice meal. The festivities, which begin at sundown on Friday, commemorate the day when G-d rested after creating the entire world, in the Torah.
And you thought your week was busy!
TGIF—Literally
Enjoying Shabbat recipes at a Friday night dinner is more than a family affair. It's also a great way to connect with friends, colleagues, relatives, or any Jew in need of a place to celebrate.
As for any first time Shabbat guests, help them feel at home at your dinner table by sharing some tidbits about the customary rituals performed prior to serving your delicious Shabbat recipes.
A Few More Words on Challah
In a Moment article about challah, the fluffy, braided Shabbat staple is described as "a bridge across the generations … no longer just a mitzvah performed for Shabbat, challah is now an event and a form of art."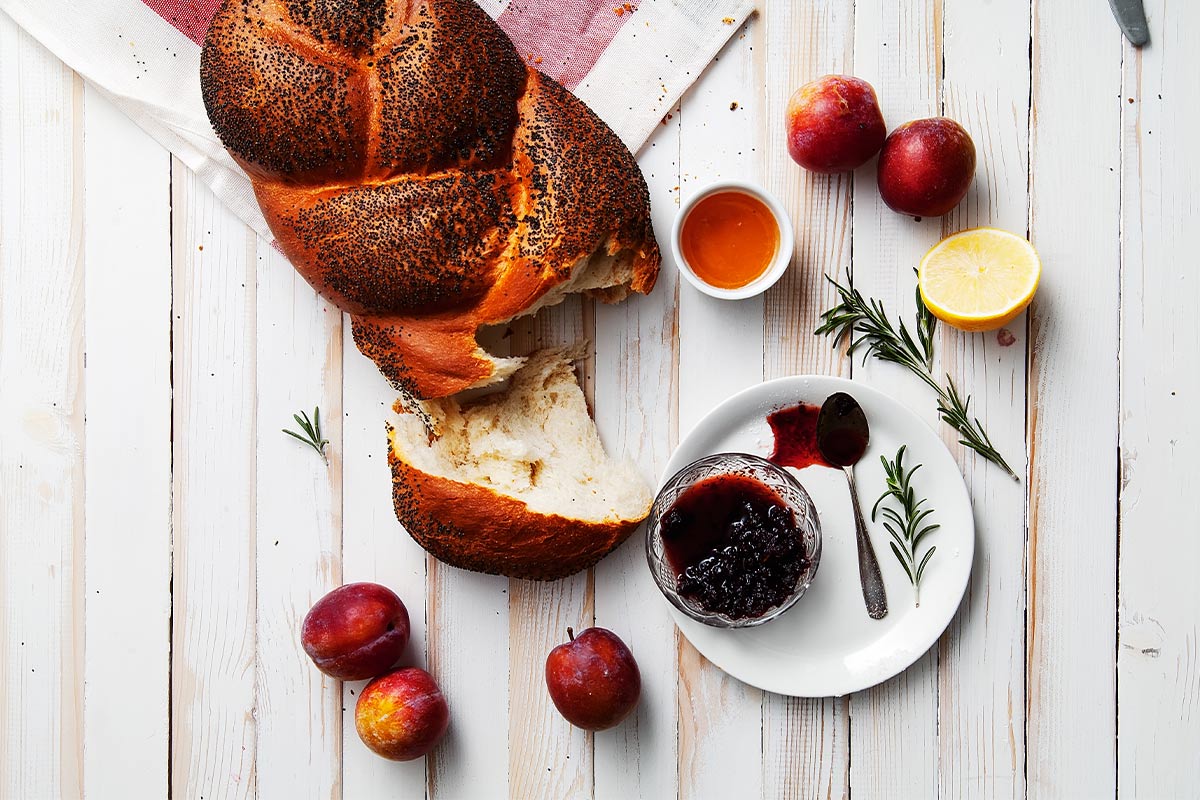 You can purchase this yummy bread at many bakeries and shops, but there's nothing quite like homemade challah. Jews through the ages have baked it in some shape or form, and braiding it is often a rite of passage for Jewish women.
With such a rich history, there's no shortage of challah Shabbat recipes to choose from. They range from a basic, no-fail challah to a pretzel-like vegan challah from Hollywood actress Mayim Bialik. You can go gluten-free, make challah in a bag, or bake a loaf that celebrates all the colors of the rainbow. If those choices aren't exciting enough, check out these nine fun and Instagram-worthy challah shapes, like a bird, rose, fish, and sunflower.
Speedy Shabbat Recipes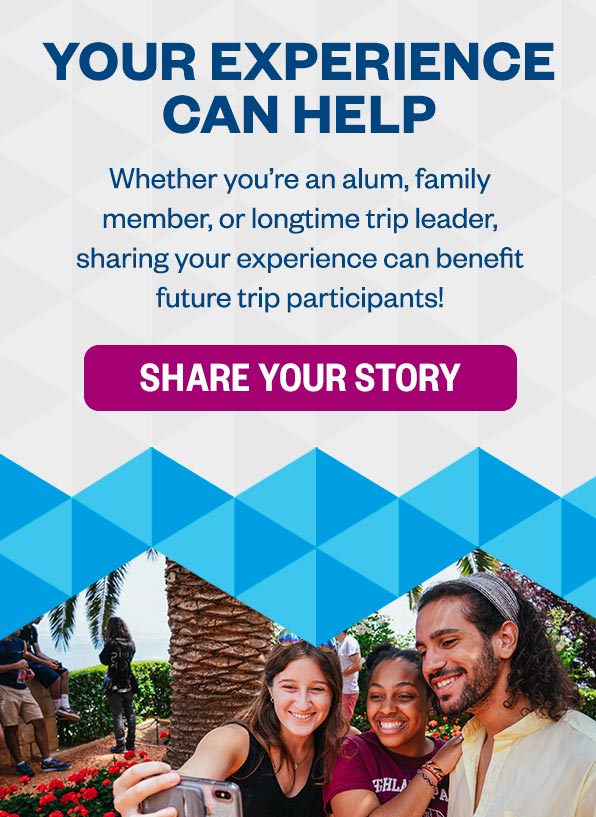 Of course, you don't have to bake your own challah in order to celebrate Shabbat. Likewise, there's no need to feel overly stressed by preparing and cooking dinner. Instead, if you're crunched for time, try whipping up some easy-to-prepare and super-fast Shabbat recipes, or make them in advance.
In this video, Orthodox Jewish mom of eight children, Rivka Malka Perlman, gracefully teaches you how to make a Shabbat meal in 30 minutes.
If you've got the time to plan ahead, or even if you don't, we've put together a variety of appetizer, main dish, and dessert Shabbat recipes to add to your dinner menu. Many of them can also be made ahead or quickly prepared.
Soups, Salads, and Sides
Everyone loves matzo ball soup (not a proven fact, just a hunch), but for Shabbat dinner soups with a little more edge, try Golden Milk Carrot and Apple Soup from food blogger Chanie Apfelbaum or a hearty and nutritious Syrian Lentil Soup, sure to warm your heart and feed your soul
If you're putting out a spread of veggies for dipping, we suggest including food editor and Birthright Israel alumnus Jake Cohen's tangy Cucumber Yogurt Sauce. Salad is another great way to incorporate colorful veggies, whether it be a traditional Israeli Salad or something spicier, like a Roasted Moroccan Carrot and Orange Salad.
If potatoes are your pleasure, there's plenty of recipes to consider. We suggest a fragrant Scalloped Potato Roast, an easy-to-make, prepare-ahead side dish. Of course, it isn't Shabbat without the beloved Ashkenazi casserole called kugel. We love these Potato Kugel Cups, made with red-skinned potatoes. Crispy and cute, this Shabbat recipe can be converted to pie form (in case your kiddush cup gets too jealous).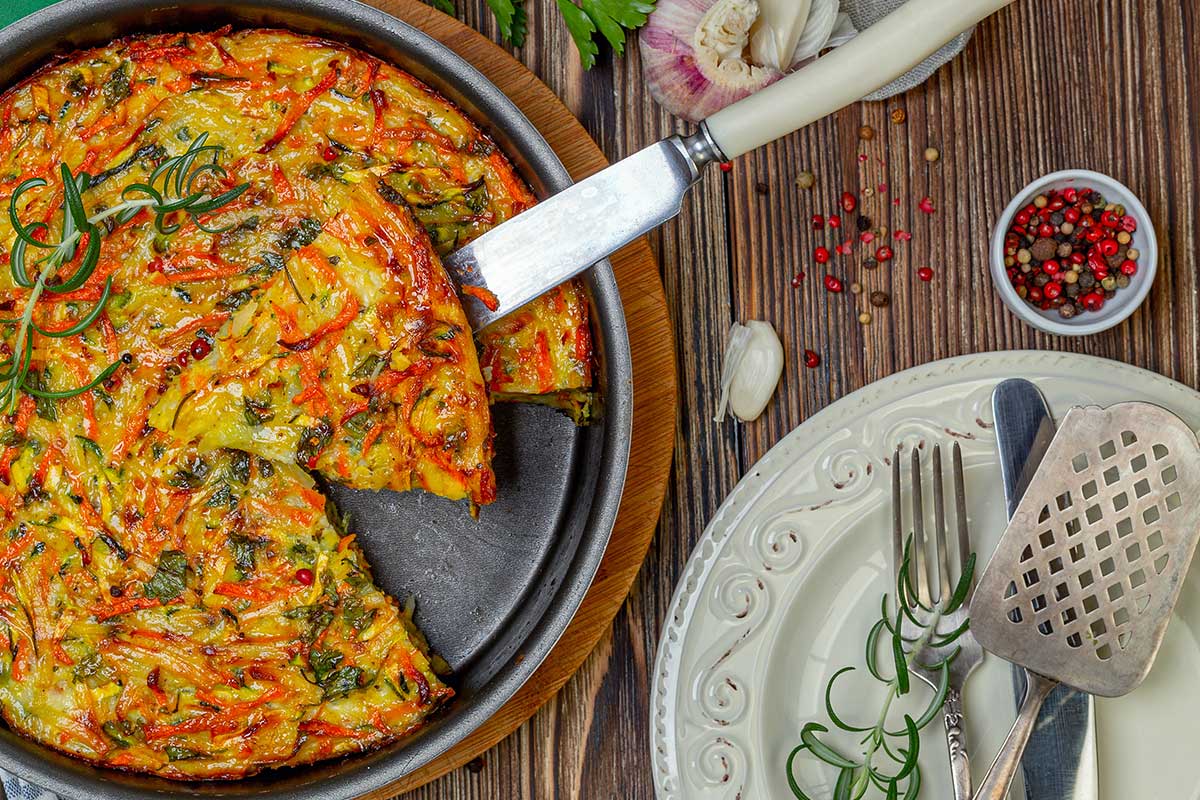 Main Dishes
Now let's discuss the main course. A biblical requirement to eat meat on Shabbat has been taken out of context in modern days, and Jews are under "no obligation" to eat meat if they don't like it, according to University of Albany's Chabad Jewish Student Center, Shabbos House. The goal instead is to celebrate with a meal that brings you pleasure, whether meat, chicken, fish, vegetarian, or a combination of all of the above.
Chicken
If you enjoy chicken on the bone, Herbs de Provence Harvest Chicken is a graceful dish with a blend of thyme, basil, savory, fennel and lavender. The chicken legs are roasted in one pan, along with cherry tomatoes, red onions, yellow squash, and corn. Also easy, and flavorful to boot, Maple Mustard Roasted Chicken takes less than five minutes to prepare and the final product melts in your mouth.
Ground chicken is the key to these Chicken Meatballs in Saffron Tomato Sauce. Or, if you want to ensure that your children will clean their plates, try one of these 5 Kid-Friendly Chicken Recipes from PJ Library.
Beef
Whether it's classic cholent with beef or a modern twist with coffee and wine, there's no denying the appeal of a scrumptious Shabbat stew. If you'd rather stick to tradition and serve stew on Saturday, there are plenty of other beef options for Shabbat dinner. Food blog Plantains & Challah, for instance, has a fancy-looking Grilled Steak with Horseradish Cream that's actually quite simple to prepare.
When it comes to a Jewish meal, you can't go wrong with a nice brisket, like this Moroccan-style Brisket with Dried Fruit and Capers. Or turn your Shabbat dinner into a celebration of epic proportions with cookbook author and food blogger Amy Kritzer's Bourbon and Coffee-Braised Brisket, served with a homemade cranberry sauce.
Fish
We're not saying there's anything wrong with gefilte fish. Some of us actually love it. But there are tons of Shabbat recipes with fish other than a questionable loaf of chopped up whitefish. How about a gorgeous hunk of Salmon Roasted with Orange and Dill, for instance, or Lemon Oregano Baked Salmon.
If you want to keep it in the Jewish flavor family, Kim Kushner suggests her Moroccan Shabbat Fish recipe, passed down to the cookbook author by her mother.
Meatless
Among the 5 easy and healthy Shabbat recipes on the So Tov lifestyle blog is an Israeli-inspired Mediterranean Eggplant with Mushrooms and Tahini. Vegan food photographer and writer Sheri Silver, meanwhile, offers up her Homemade Ricotta Stuffed Shells recipe, made with raw cashews.
As for vegetarian comfort food, cookbook author Mary Goldman's Best-Ever Tomato Tart is a savory cross between pizza and quiche. Phyllis's Spinach Pie is another decadent dish with a long and comical backstory involving ancestry and photo albums.
Dessert
Chef Jamie Geller says, "bake don't buy" when it comes to Shabbat dessert. If that's a piece of cake for you, then you'll love the Nosherium's Zesty Lemon Cake, which is actually a batch of individual cupcake-sized poundcakes. We have a Kiddush Sprinkle Cookie recipe you'll absolutely love on the Birthright Israel Foundation blog. It also turns out that Grandma's Roly Polies, the "quintessential bubbie-style treat," are finally making a comeback.
As for those of you who don't do dairy, this Sunken Berry Cherry Cake is pareve and not too sweet. Vegan Funfetti Cheesecake Bites are a colorful, no-bake treat. And the refreshing Grapefruit Grenadine Granita, from A Jew's Bouche, is a cold, slushy treat in a glass.
Share Your Shabbat Recipes
Do you have any tips, tricks, or special Shabbat recipes to share? We'd love to check them out. Maybe we'll even add them to the menu at our next Shabbat dinner.