How do you decide what organizations your philanthropic dollars will support? For Jill Roberts, Chair of Birthright Israel Foundation's New England Council and Birthright Israel parent, the choice of supporting the program is simple. Jill, like so many of us, wants a world free of hate and antisemitism. She's a firm believer that the gift of Birthright Israel provides a positive Jewish experience for the next generation and an opportunity for today's young adults to reconnect with their heritage.
Years ago, Jill was at an intimate event for Acharai, a leadership development program developed by Combined Jewish Philanthropies (CJP) in Boston, where she heard Michael Steinhardt speak. After hearing Michael talk about his reasons for starting Birthright Israel with co-founder Charles Bronfman, the program began to pull at her heartstrings. She went on to join Birthright Israel Foundation's New England Leadership Council so she could personally work to give the opportunity of a firsthand Israel experience to young Jewish adults everywhere.
We had the pleasure of speaking with Jill recently and are truly inspired by her commitment to the Jewish people. In our interview below, we invite you to meet Jill and learn just how big her heart is.
Why have you made Birthright Israel Foundation a top priority?
Ultimately, I'm proud to be Jewish but I'm worried about the future of the Jewish people. Our culture in a sense is becoming diluted, and I want to do everything I can to ensure there is a strong Jewish future. Hearing Michael Steinhardt speak and reading his book, No Bull, was instrumental in my passion for and involvement with Birthright Israel.
Why do you believe in the Birthright Israel experience?
I'm all about proof through research and statistics and the effectiveness of the program has been proven. I value that Birthright Israel conducts studies of its program with Brandeis University. The studies prove over and over again that when we send a young Jewish adult to Israel for ten days it has a major impact on their life. Birthright Israel's impact is real, affecting Jewish vitality now and hopefully well into the future.
As the parent of two alumni, what did your children think of the trip?
My children had fantastic Birthright Israel experiences. Though both had been on family trips to Israel, experiencing it with their peers was wholly unique. As young adults, they also connected with the Israeli soldiers and their trip leaders in a meaningful way. My oldest child, Noah, came back from Israel with a copy of a letter written by Yonatan Netanyahu (an IDF officer who died leading Operation Entebbe) that was given to all the kids on his trip. When we were unpacking his NYC apartment, it was the first thing he pinned to his bulletin board. The letter expressed that you should make the most out of life and was immensely powerful to him.
How do you think the trip benefits other Jewish organizations?
Birthright Israel is helping to develop our next generation of young Jewish leaders as their passion for the Jewish people spills over into their relationships with their communities. I think the trip really encourages Jewish college kids to get involved on campus as well. The IACT program is extremely important and really complements Birthright Israel.
Why should parents of alumni donate to Birthright Israel Foundation?
If you have the capacity, you should pay it forward. There are so many who cannot afford a trip like this without Birthright Israel paying all the fees. In most cases, if your child participated in a Birthright Israel trip, it is important to them and important to you. It should not be considered a free trip for those who have the means. Our very generous donors, Miri and Sheldon Adelson, plainly state that their gift is not guaranteed each year and I worry that the funding will run out. Bottom line, if you've got capacity, I urge you to consider making a gift.
What are your hopes/dreams for the Jewish people?
My hope is that we flourish as a Jewish people and that our rituals, culture and religion experience growth and not decline. Ultimately, I don't want anyone to experience antisemitism anywhere. I hope that tolerance is pervasive across every religion, gender and skin color. Living as one peaceful nation, one peaceful world is my dream.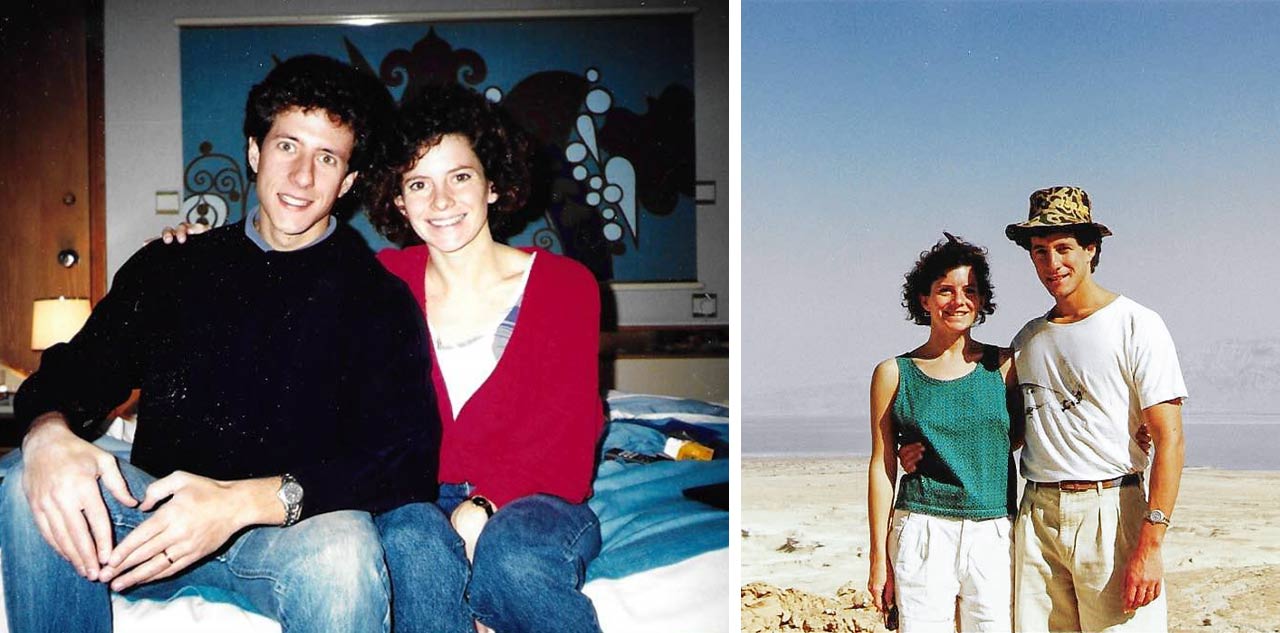 Is there anything else our readers should know about you?
Well, I grew up in Plattsburgh, NY, a town upstate with a population of 20,000 people. We were a small but strong community of Jews and my mother was really the one who kept us connected to our religion and to the synagogue.
The most meaningful years of my Jewish identity happened in Plattsburgh and gave me formative, positive experiences. Later in life, I attended Wellesley College and now live in Newton, MA, a town with a high concentration of Jewish families. As a young wife and mother, I was not familiar with Federation or Jewish agencies as there was nothing like that where I grew up. I felt like a bit of an outsider at first since this world was new to me. But eventually my husband Mitch, who is from Newton, and I became involved with Jewish/Israeli causes as our family grew. My involvement with Federation (CJP) provided a social as well as a philanthropic outlet where I really connected with the Women's Division. I am still very involved 25 years later and had the pleasure of serving as President of Women's Philanthropy in 2008-2010 when I proudly endowed my Lion of Judah.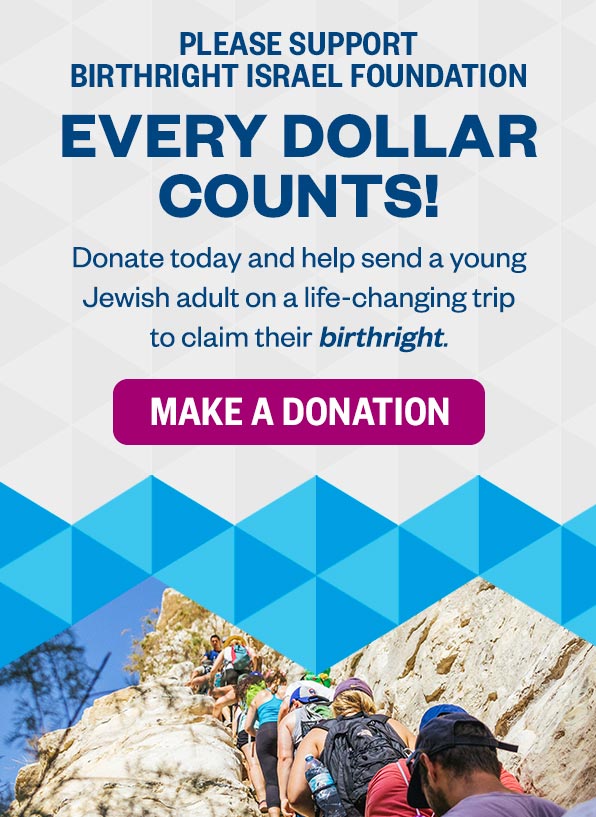 Birthright Israel Foundation and our New England leadership are grateful for Jill's dedication and passion. We are proud to call her a friend and partner on our crucial mission. She is a true leader for Jewish women everywhere. Her work and that of the many others have helped send over 42,000 participants from New England since the program's inception in 1999/2000. This number includes 1,600 participants from Maine, 4,200 from Rhode Island, and more than 37,000 from Massachusetts including 30,000+ from Boston.
You can make your mark on the Jewish future just like Jill did by giving to Birthright Israel Foundation today. Together, we can ensure every young Jewish adult has the opportunity to visit our homeland and feel connected to the Jewish people.