Picture this: a small, enthusiastic group of seven-year-olds. Each child has a large poster with a collage of a different Israeli city. Then, they take off flying around the room on their way to Israel. This was Hebrew School for me; I was incredibly lucky to grow up in a very active Jewish community with a plethora of Israeli Hebrew School teachers. My love for Israel took off at a very young age.
The dreams of my seven-year-old self came true when I landed in Israel as part of Birthright Israel on August 9, 2021. It felt like fate that we had made it here through everything we had endured in the last eighteen months due to the Coronavirus. We were giddy to have made it, but mostly there was an immense sense of gratitude. We were, as our tour guide Eli so lovingly called us, The Last Troopers: one of the last Birthright Israel groups allowed entry into Israel before the quarantine was put back in place.
There was a sense of trepidation. We didn't know what to expect in this new COVID-riddled world. Few of us had traveled at all since the lockdown. However, our incredible madrichim (trip staff) made our space so safe, and thus, we all felt the support to be open and vulnerable. A large topic of conversation, of course, was the rise of antisemitism in America. We talked about how normal it was to grow up going to synagogue with a police car in front, guarding us. Some members of our trip said they wouldn't wear their Magen David out in public for fear of being attacked, verbally or physically. We all felt an immense relief and level of safety from antisemitism while being in the Land of Israel.
For five days, we welcomed three IDF soldiers for our mifgash. We immediately enveloped and embraced them into our group. Our soldiers showed us Israel through their eyes. Some of my favorite conversations during Birthright Israel were with our soldiers, whether it was on our long walk back from the Kotel, sitting on the bus, or during downtime at our hotel. At Mount Herzl, we asked our soldiers what it was like to have to live in fear of an attack. We couldn't imagine living in a country at constant war. Their response? "It's just our lives." What they couldn't grasp was: how could we live in America, in fear of being Jewish? We all just looked at each other and had a moment of appreciation for how the other half lives.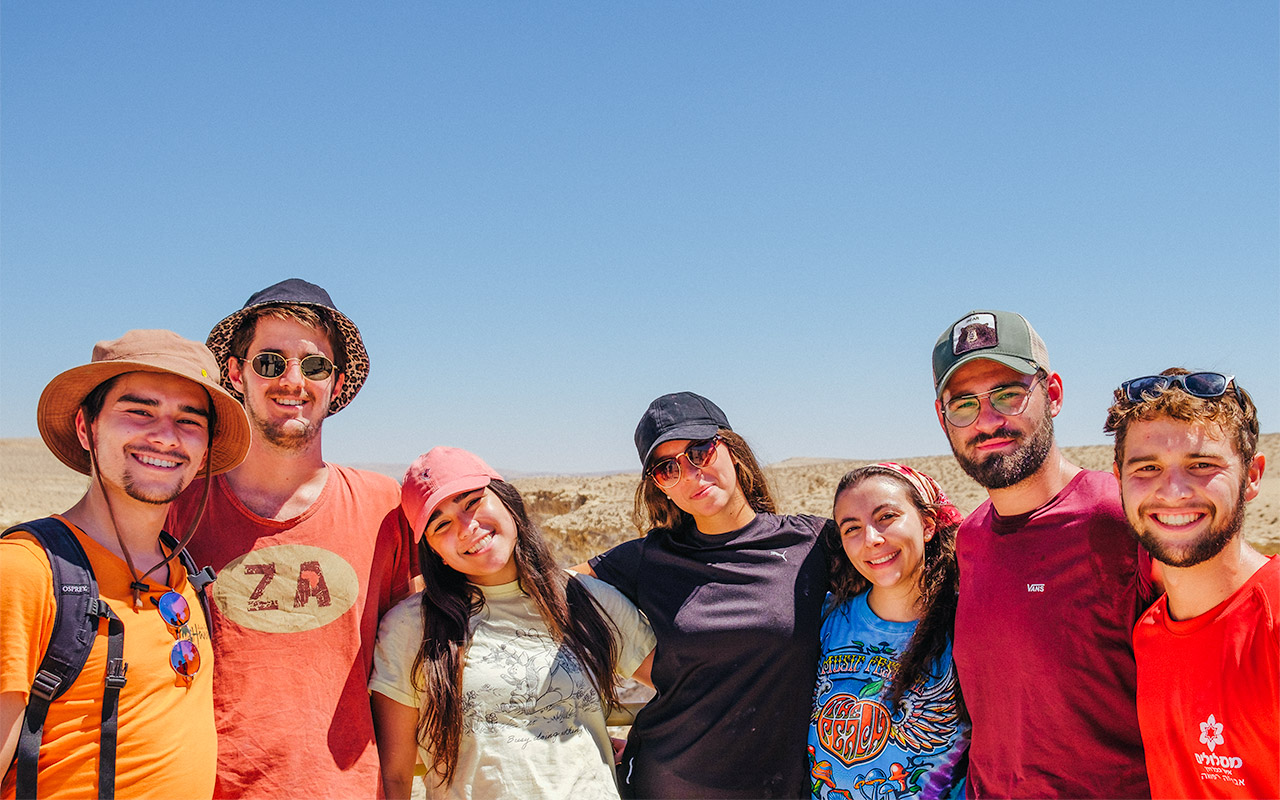 On Birthright Israel, we visited Yad Vashem the same day as Mount Herzl which made it a very emotional day for all of us. Another girl and I had a particularly difficult time while walking through Yad Vashem and had to take a break. Our soldiers were the first to come and comfort us. At one point one asked, "What are you feeling?" And I said, "Scared." Her response will stick with me for the rest of my life. She said, "You don't have to be scared. It is my job to protect not just Israel but you too. We will make sure that this doesn't happen again." It was at that moment that everything we had learned on Birthright Israel and about Israel clicked for me. As long as Israel exists, it stands as a symbol for protection for not just Israeli Jews but all Jews. The existence of a Jewish state gives us all a strength, no matter where we live in the world.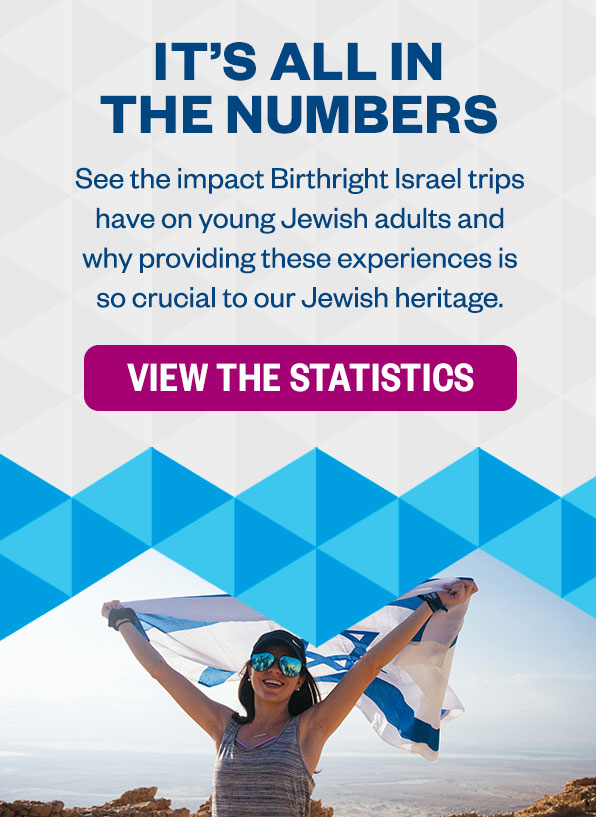 In the musical, Witness Uganda, the character, Griffin, sings, "There is a long invisible thread, that wraps around my heart and wraps around your head" about his relationship to his colleagues across the world in Uganda. When reflecting on my trip to Israel, this song lyric resonates with me. While American Jews live a world away from Israeli Jews, we lead parallel lives. We are tied together by something that isn't tangible – an invisible thread. There is an intrinsic connection between us and our IDF soldiers. We walk side by side in our goals, in our dreams, and in our lives as Jewish people. It is thanks to organizations like Birthright Israel that we are able to shorten that thread. We are able to encounter our other halves and become more whole because of them.