Rachel and Justin Fishman met on their Birthright Israel trip in 2006. Neither of them thought they'd fall in love in a mere ten days. However, they did, and their experience still impacts them years later.
Today, Rachel and Justin live in the Queen Village section of Philadelphia, PA, with their three children. All three of their kids play travel soccer and attend Jewish Day School. Justin is also US Navy Veteran and a current LT in the US Navy Reserves. Currently, he is enrolled as a graduate student at the Naval War College. In 2020, Rachel and Justin founded Courtyard Mentor Network, a mentorship program for underserved middle school boys. A year later, Justin partnered with an old colleague to grow the KB Foundation, where Justin serves as the VP of Programming and Operations. Both Rachel and Justin are dedicated to their family and their Philadelphia community.
Q&A with Rachel and Justin Fishman
What made each of you want to travel to Israel with Birthright Israel in the first place?
Rachel: "I had some friends sign up for the trip. I always wanted to go back to Israel — I had gone with family when I was younger."
Justin: "I liked the idea of a free trip — to be honest. I had never been — I gathered a few friends and my sister and got us all to sign up. I didn't know much about Israel at the time."
Did either of you think you'd meet your future partner on Birthright Israel?
Rachel: "Some of my friends had joked with me about it, and I was open to the idea, but in reality, expectations for finding a husband on the trip were low."
Justin: "No, I didn't think about it."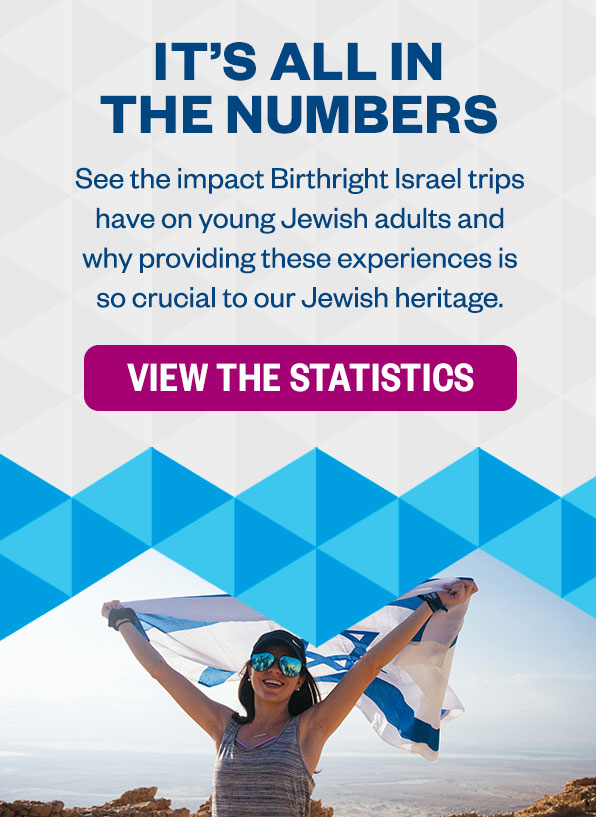 Can you pinpoint the one moment on the trip when you both knew you'd fallen in love?
Rachel: "I knew I really liked him, but I didn't know if he would even talk to me after the trip was over."
Justin: "I knew when I first saw her in the back of the plane for the first time. I told my friend as we were boarding the plane that I was going to marry that girl."
Other than meeting each other, what were your biggest takeaways from your Birthright Israel experiences?
Rachel: "What an important place it is, and how I wanted Israel to remain a part of my life."
Justin: "On the same day I met my future wife, I met one of my best friends, Elad Debby — who was one of the guards on the trip. He ended up reading the ketubah at our wedding and became like a brother to me. The relationship with Elad was the vehicle that strengthened my connection to the country."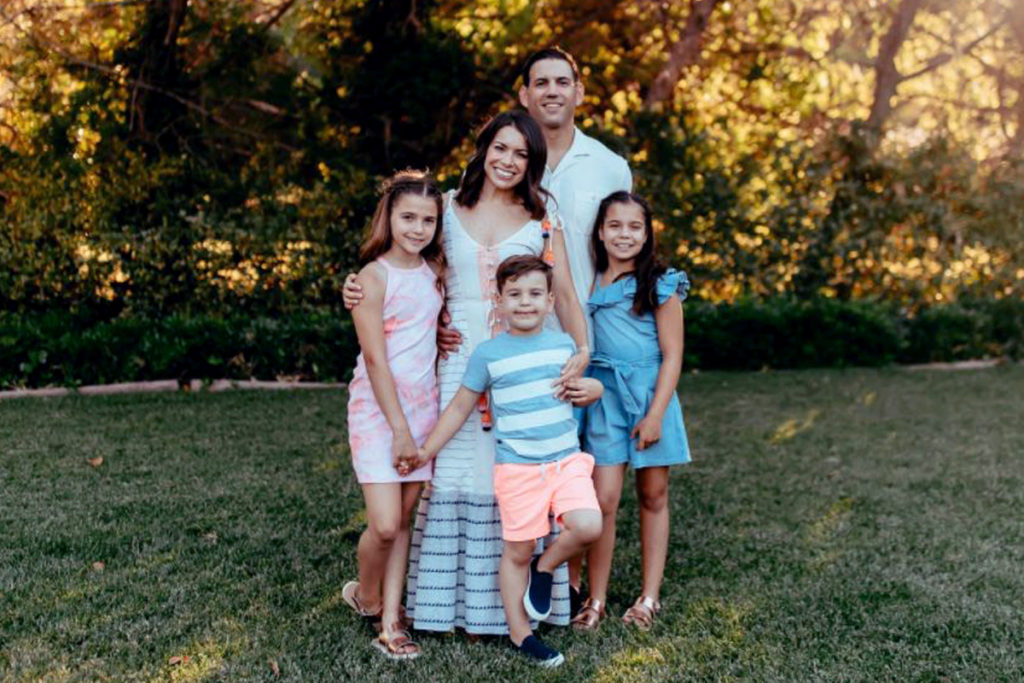 What was it like to be with Israelis? What did you learn from them?
Rachel: "My grandmother's family was from Israel, so I had met Israelis before. We spent a lot of time with our guard Elad because Justin was close with him. He was very funny. All of the Israelis were easy to be around too."
Justin: "In addition to Elad, I got along very well with all the Israelis I had met on the trip. There were not so different than us. I had never met any Israelis before the trip. I appreciated their approach to life, especially given their mandatory military service.
Do you two think Birthright Israel is an important experience for young Jews?
Justin: "Absolutely, it is vital for young Jews to make the connection at an early age and be given the option to make Israel and Judaism an important part of their life. We asked all three of our children to attend Jewish Day school so they would have the option of a Jewish education should they want it. It appears all three do, which makes both Rachel and I very happy. Should we not have attended this trip — it is unlikely we would have thought this option was important for our children."
If you could meet the generous donor who made your trip possible, what do you two say to them?
Justin: "We would tell them about our life and the trajectory this trip put us on. I think hearing our story would help re-enforce why they made the donation in the first place."