If you would have told me that seeing a rodent in Israel on my Birthright Israel trip would change my life, I would have thought you were out of your mind.

But it did. But first, let me tell you about the events that lead up to that fateful Hedgehog moment on my trip. I grew up in Boise, Idaho, and as you can imagine there aren't a lot of Jews in Idaho.
However, despite living in Idaho, I do remember having a strong Jewish identity but it was compartmentalized. My parents also had a strong connection to their Jewish identity but the environment around us did not.

In elementary school at the end of the year, my classmates and I were making holiday decorations from a coloring book and everyone got Christmas coloring books and I asked if I could get a Jewish one. You know, something with a Dreidel or Menorah. And to this day, I will never forget my teacher looking at me not knowing what I was talking about.
I think its safe to say as children, we all find being different can at times be scary. So to not feel out of place, I learned to create different versions of Laura. There was Class President Laura, Homecoming Queen Laura, Soccer Laura, and of course Jewish Laura. Jewish Laura typically came out on Sunday when I went to religious school with a whopping six other Jewish kids my age.
So, that's how I lived my life, presenting different parts of me depending on what the scenario called for. This made things less scary when I was younger.
Eventually, I grew up and left Boise to attend The University of Pennsylvania (UPenn). I loved it so much I went twice — first for my undergrad and later to attend the Wharton School for my MBA. UPenn opened my eyes because it was the first time that I experienced what it was like to be around so many other Jews. I joined a Jewish sorority and had friends to go to Shabbat dinners with, not to mention who knew what Shabbat was!
And of course, when you're surrounded on a college campus with tons of other Jews, many of them encourage you to go on a Birthright Israel trip. Actually, they said, "I just had to go!" It was almost overwhelming how many of my friends went and raved about it. I knew I had to see what all the fuss was about for myself and I was super excited to go.
Being extremely extroverted, as soon as we boarded our flight for Israel I was making friends and talking with people — it was incredible. My Birthright Israel trip started right up my alley because it was such a go-go experience. We were always on the move. Though, it's when we first began to slow down that things really hit me.
When we went to the Negev desert, it was a totally different pace. It was the first time in a long time, that I was able to be quiet.
In the Negev, we were asked by the Bedouins to play soccer with them and it was amazing to play the sport I love on the other side of the world with people who on the outside seemed so different than me. When we played the sport I loved together, we were one.

And I began to realize the sameness that we all shared.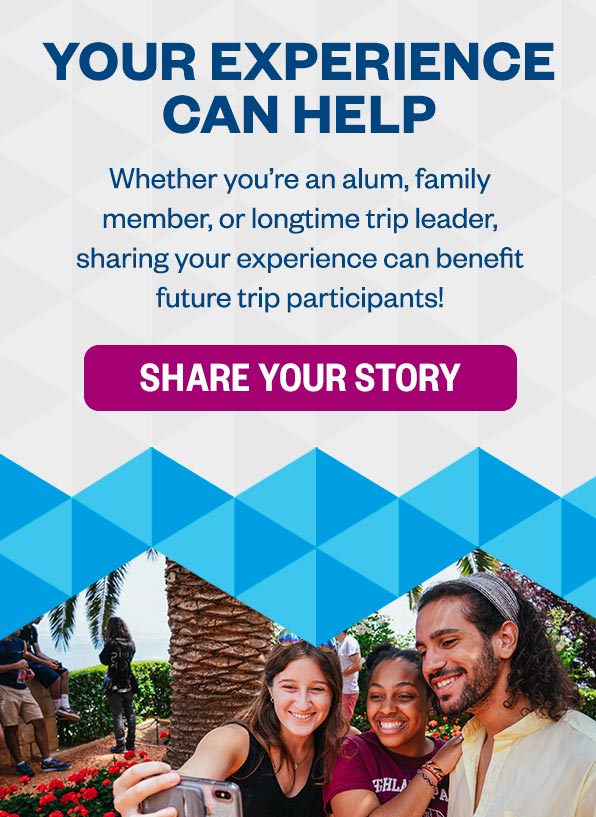 And then the Hedgehog moment happened…
In the stillness and quiet of the night, I went on a walk with an Israeli soldier and he was pointing things out to me and telling me how to say them in Hebrew. Cat, dog, boy, girl, how to text "I love you" to my mom and dad. Then the cutest hedgehog ran by and we laughed and he pointed and said that was a קפוד (Kee-pod).
And in that hedgehog moment, I realized something so amazing in that it was unamazing. By that I mean as magical as Israel is, it's not some far off, unrelatable place — it's normal. The long flights and newspaper headlines apart, it is another place, filled with cities and towns, housing young and old. Boys who go on walks with girls. It's a place that I can see myself in. A place where parks have their squirrels or hedgehogs — just like anywhere else.

As small as that hedgehog moment was in the grand scheme of things, it was huge for me. I got to see the beauty in the normalcy of Israel. Israel became this place for me that I can't just go to visit once, but it is a place that can be home, where normal things happen, and that it is part of me.
Connecting with the people I met during this experience made me see that people here had the same goals as me. Even a girl from Boise, Idaho can foster a connection to Israel.
When I got back to America, I wanted to find a way to keep that connection to Israel going because I now cared about the people there in a new way. My Birthright Israel trip showed me that instead of compartmentalizing my Jewish identity, I could bring it to the forefront of who I am. So, I decided to walkway from a job at Teach For America and work for AIPAC.
And nothing ever felt more right to me.
I naturally now have many Jewish colleagues, Jewish friends, do Jewish philanthropy. Most of all because of this gift, I realize how much more fulfilled my life feels because of it all.
Birthright Israel allows for Jews from all over the world to have their own hedgehog moment. When you give to Birthright Israel Foundation, it's powerful. Your generosity helps people like me move from making Judaism a compartment of their life to making it a main part of their life. In other words, thank you for helping me find my purpose.
Most of all, thank you for sitting in the captain's seat for the Jewish people and advocating for each of us. We don't have to wait for someone else to save us when we have people like you who give to Birthright Israel Foundation so Jews, like me, can transform our lives and hopefully others' futures.
---
Laura Minskoff is originally from Boise, ID, and currently lives in New York City. She has spent the last two years working as the founder of a women's empowerment startup, and before that completed her MBA at Wharton Business School. Laura is passionate about Israel and education and volunteering in inner-city schools to teach about Human Rights. She later served on the National Executive Council for Minds Matter, an education-focused nonprofit headquartered in New York. In her spare time, she volunteers for Vice President Joe Biden's campaign and is on the reunion committee for her classes at the University of Pennslyvania and Wharton.