When I started as a freshman in 2017 at Michigan State University, I had no idea how big of an impact my Jewish identity would have on my experience. During my sophomore year, I signed up for a May Birthright Israel trip through the MSU Hillel. I had never been to Israel before, and I was eager but nervous. I had learned about Israel my entire life, but Birthright Israel was my first opportunity to travel and see Israel firsthand.
When I got off the plane, I immediately felt a strong connection. In all honesty, I did not even know that type of feeling was possible. All I had learned for many years and had seen countless pictures of was now becoming a reality. I was finally standing in Israel. As I traveled the country, I felt safe and proud to be who I am, a Jew. People held their heads high and reflected a sense of love for their country and Jewish identity in a completely different way than I have ever experienced.
I signed up for this trip with four of my other friends, and although we were good friends at the time this trip solidified the fact that these people will be my best friends for life. There is something indescribable about experiencing Israel for the first time with friends, it created a bond between us that connects our Jewish background to our everyday friendships.
Our Birthright Israel trip was unique in the sense that we had participants from MSU along with different schools and states across the U.S. Almost two years later, I still talk to some of these people regularly, as they have become some of my closest friends. It only took ten days for me to form these bonds with people I would have never met otherwise, and now can't imagine my life without them.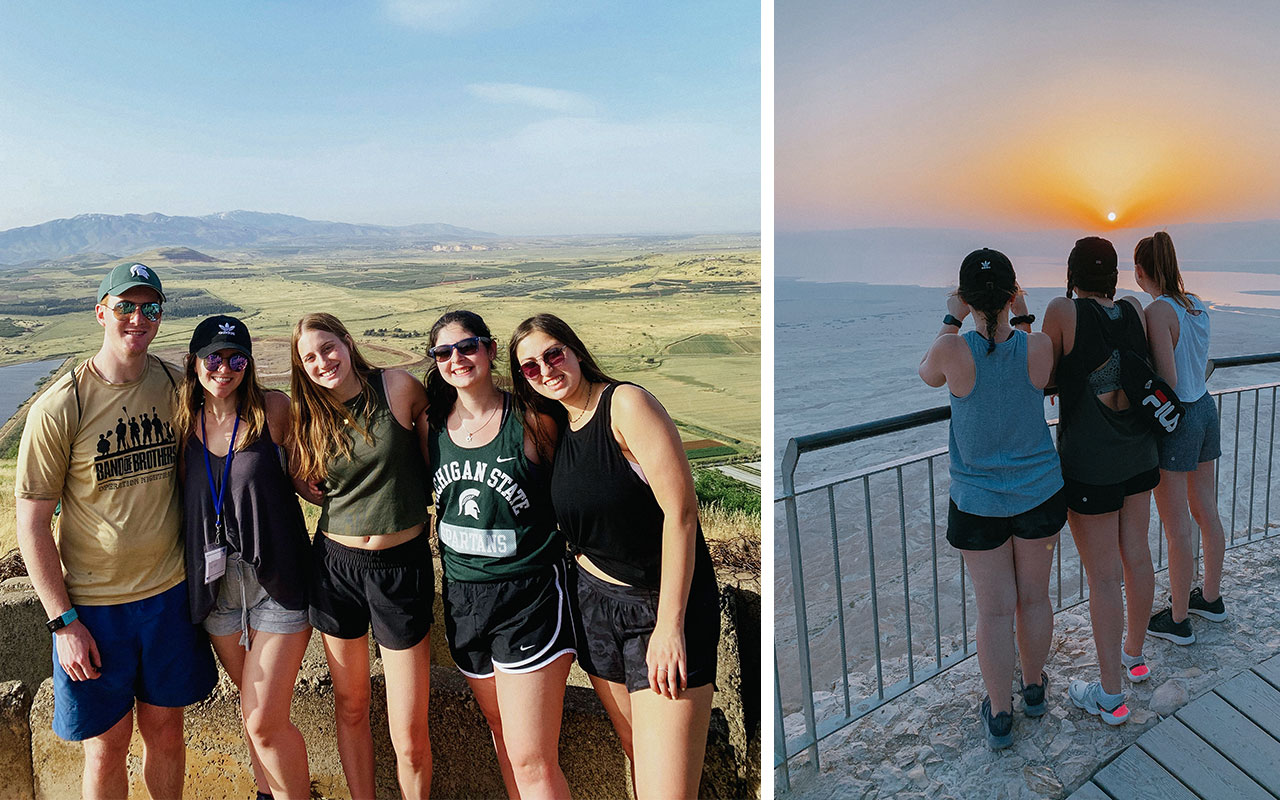 In those ten days, I learned more about myself than I would have ever thought. I realized how important my Jewish identity was. I learned how I will continue to incorporate Jewish values into my everyday life as they are such a critical part of who I am.
On one of the last nights of the trip, we sat in a circle and reflected on our Birthright Israel experience. I was sitting in a room full of people who were only strangers a few days ago, and now we had one huge commonality that brought us all together. When I got back home, I knew that I wanted to continue fueling the passion I had for my Jewish identity and love for Israel.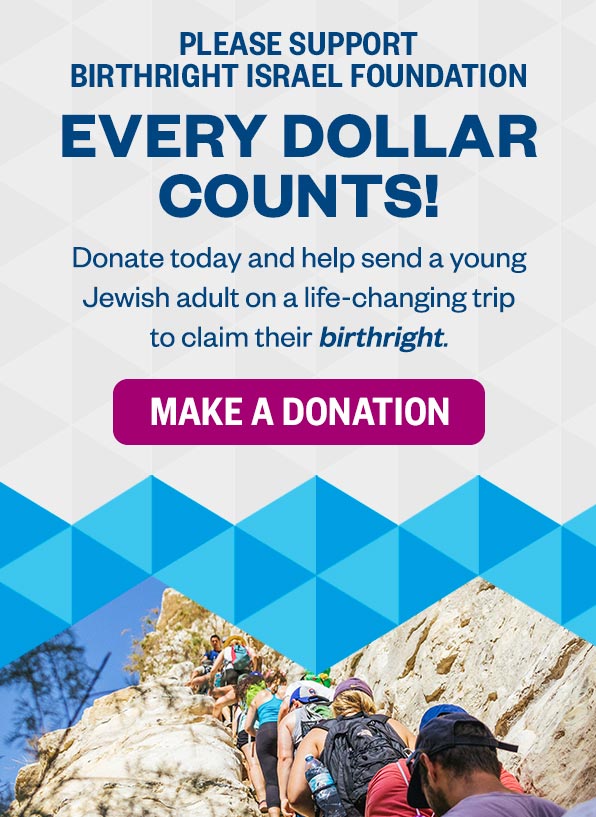 The second I returned home I knew I had to get more involved. My life back on campus my junior year had me holding two positions with Hillel, along with attending my first AIPAC Policy Conference. My experience impacted me so much that all of my extracurriculars began connecting to Israel. I also became the Birthright Israel intern for MSU's Hillel as well.
As an intern, I was able to plan events and engage my peers to sign up for trips. I had such an amazing experience that I wanted to help get every Jewish student on campus to sign up. Then I graduated from school and was accepted into nursing school but felt I wasn't ready. Fortunately, I was offered a position at Michigan State Hillel where I currently work. My Birthright Israel trip inspired me so much I realized I needed to be working in the Jewish world.
Birthright Israel is amazing for so many reasons, but most importantly this opportunity allowed me to be part of an experience and contribute to another generation of Israel advocates. Although I am only 22, I have found that the most powerful feeling that you can experience is being unapologetically yourself, throughout my experience on Birthright Israel I was outwardly vocal and proud of who I was in every way, and this feeling is one that I have actively carried with me ever since my trip.
Most of all, I am forever thankful for the donors who have given me one of the greatest gifts ever, the gift of Israel.