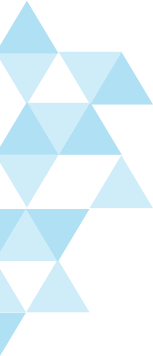 You Make the Trip Possible
We are grateful for our individual donors, as well as the Jewish Federations of North America (JFNA) and the generosity of local Jewish Federations for their annual allocation. The list of supporters below is composed of foundations and families who were supporters of the 2022 Annual Campaign at the $100,000 and above level. Also be sure to check out the complete list of our incredible 2022 supporters at the $10,000 and above level.
Without Birthright Israel, which has been proven to be the most effective continuity program, there is no Jewish future. The fact that every participant that goes says 'it changed my life' is quite an accomplishment.
Dr. Miriam and Sheldon G. (z"l) Adelson
Birthright Israel Foundation Honorary Board Members
$1,000,000+
Adelson Family Foundation
Blavatnik Family Foundation
Rita and Charles Bronfman
William Davidson Foundation
Marcy Gringlas and Joel Greenberg, Seed The Dream Foundation
Jim Joseph Foundation
The Koum Family Foundation
Robert K. Kraft Family
Allison and Howard Lutnick
The Marcus Foundation, Inc.
Jane and Daniel Och
Charles and Lynn Schusterman
Family Philanthropies
The Beacon and Shapira
Foundations
Denise R. and Thomas D. Stern
Family Foundation
Anna and William Tenenblatt
Anonymous
$500,000-$999,999
Crown Family Philanthropies
Alyce and Philip de Toledo
Susie and Michael Gelman
Maimonides Fund
Cheryl and Haim Saban
Anonymous
$250,000-$499,999
Bloomberg Philanthropies
Kristen and Rob Clarfeld
Mark Cuban
The Max M. and Marjorie S. Fisher Foundation
Diane and Guilford Glazer Foundation
The Kirsh Foundation
Michael and Dena Rashes
Robert I. Schattner Foundation
The Steinhardt Foundation for Jewish Life
Leslie and Abigail Wexner
Zell Family Foundation
Anonymous (2)
$100,000-$249,999
Susanna Lachs Adler and Dean Adler
Aronson Family Foundation
Arlene Kaufman z"l and Sanford Baklor
Jill and Jay Bernstein
Allison and David Blitzer
The Braman Family Foundation
Rita Bronfman
The Samuel Bronfman Foundation
Buller Foundation
Margo and Yoram z"l Cohen
Toby and Leon Cooperman
Nathalie and Charles de Gunzburg
The Ron and Nanci Eichel Foundation
Dorit and Shawn Evenhaim
Edward Fein Foundation
Judith and Marc Felgoise
Kara and Scott Friedman
The Geller Family Foundation
Goldhirsh-Yellin Foundation
Goldring Family Foundation
Judy and Mark Goodman
Lillian and Larry Goodman Foundations
Farah and Steve Gozini
Gayle and Paul Gross
Lynne and Howard Halpern
Marjorie and Jeffrey Honickman
Arlene and David Horowitz
Amy and Scott Jaffee
Ivan Kaufman
Carmela and Yosef Klein
Koret Foundation
Harry Krakowski
Jo Carole and Ronald S. Lauder
Michael and Andrea Leven
The Leon Levine Foundation
Lexie and Michael Messinger
Carolyn and Melvyn H. Miller
Mikhael Mirilashvili
Beth and Joshua Nash
Arline and Buddy Pepp
Jami Gertz and Tony Ressler
Carolyn and Marc Rowan
The Saidoff Foresight Foundation
The Schoenbaum Family Foundation
Shonni Silverberg and John M. Shapiro
The Gould and Shenfeld Families
Miriam and Isaac z"l Shepher
Jane F. and D. Lawrence Sherman
Lori Komisar and Morrie Silverman
Jacqueline and David Simon
Sharon and Howard Socol
The Barry S. Sternlicht Foundation
Merryl and James Tisch
Viterbi Family Foundation
The Wilf Family Foundations
Woldenberg Foundation
Nancy and Richard Wolfson
The Wright Foundation, Inc.
Anonymous