Having attended Jewish day schools in the Atlanta area through high school, I learned all about Israel in the classroom — the history of the Western Wall, the wonders of the Dead Sea, and occasionally the complexities of Middle Eastern conflict. I even had the chance to visit the typical Israeli attractions during each of my two visits before summer 2022. Yet, it wasn't until the Birthright Israel Excel program that I experienced Israel in a whole new light, one beyond the tourist lens of my younger, more naive self.
It was the third day of my Birthright Israel Excel program when I texted my parents, "It's going to be a great summer." Little did I know that I was only beginning what would become the most meaningful and transformative 10 weeks of my life.
To provide some context on the program itself, each of the 60 fellows worked at leading venture capital, consulting, finance, or technology firms across Tel Aviv. I was fortunate enough to intern at Greenfield Partners, an investment firm focused primarily on growth-stage technology companies and tech-enabled businesses. Although we all scattered to our internships during the week, we returned to our beloved youth hostel in the evenings and explored Israel every chance we could.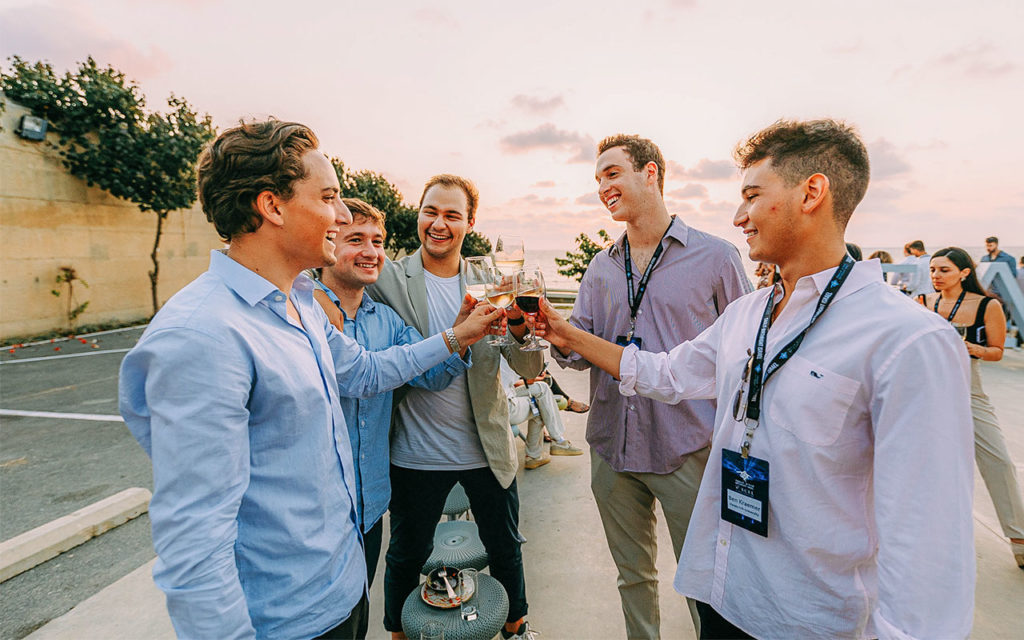 Through these shared experiences, I quickly recognized that there was something remarkably different about the global fellows in the program. Beyond their internship positions at prestigious firms and countless achievements from back home, the other selected fellows demonstrated a level of passion, curiosity, and drive that I had never quite encountered until embarking on this journey. Each new interaction led me to discover another person's unique life story, from growing up in multiple countries to developing groundbreaking start-ups. Despite our backgrounds from all corners of the world, we formed an incredibly close-knit cohort, one where we could be vulnerable and engage in dialogue about the most difficult and controversial topics. As our summers intertwined seamlessly, I came to appreciate Israel for so much more than a mere tourist destination; it became a safe haven for communities like ours within the unpredictable Middle East.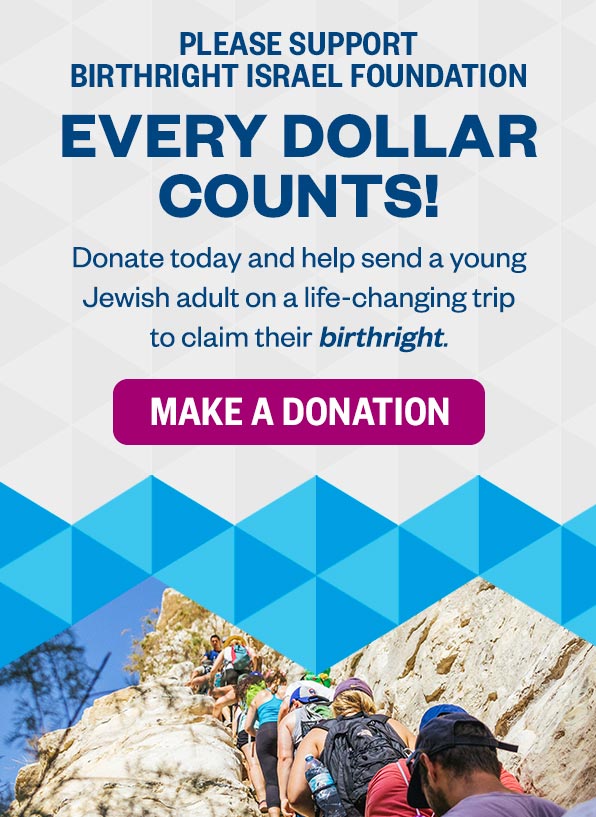 In addition to our internships and excursions across the country, we heard from multiple speakers each week in top positions within Israeli society: the CEO of Meta Israel, the Minister of Intelligence, and even a famous actor from the popular Netflix show Fauda. While these speakers represented the cream of the crop within their respective fields, neither their titles nor their accolades truly resonated with me. Rather, their commitment to the State of Israel and to a purpose larger than themselves caught my attention. With each new CEO, Managing Partner, and executive that took the stage, it became increasingly apparent that these speakers understood their roles and influence as Jewish business leaders. As the summer progressed, I gradually felt this responsibility shift onto my shoulders as I began grasping the invaluable role I play within the broader Jewish community.
Throughout my life, my Jewish identity has been shaped by family traditions, summers at sleepaway camp, and knowledge gained in the classroom. I have always let how I practice my religion be influenced by my surroundings and experiences. However, this summer made me realize that I cannot remain passive as a Jewish community member. The survival of the Jewish people relies on individuals who express pride in their religion and values.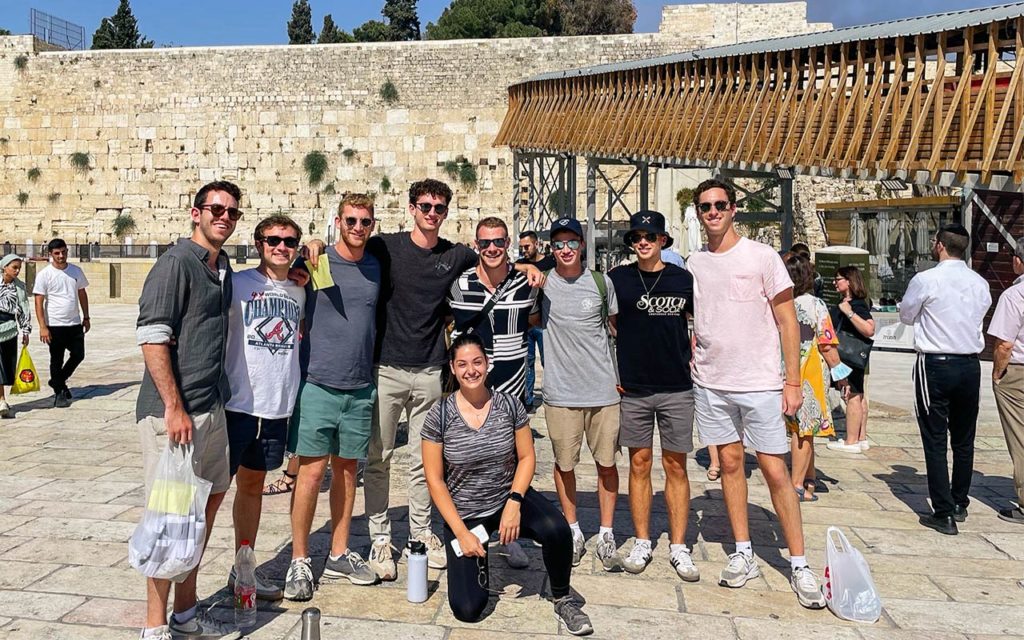 Personally, I plan to follow in the footsteps of our various speakers by embracing my Jewish roots throughout my career endeavors. Whether that means leading my own Birthright Israel trip or donating to Jewish philanthropies, I will continue to use my platform to pay it forward in any way possible. As Ziv Aviram, the keynote speaker at our closing event, asserted, "It's not just about what you achieve; it's about what you give." While I am not quite the co-founder of a multi-billion dollar company like Mr. Aviram, I now understand that actively supporting my community is a fundamental responsibility that I hold as I navigate my personal and professional aspirations.
As for Birthright Israel Excel, I know for certain that I will continue to participate in this lifelong community. Although the internship may have lasted only 10 weeks, the relationships I forged, the memories I created, and the lessons I learned in such a short span of time will stay with me for years to come. Thank you to those who made this once-in-a-lifetime opportunity possible for me and for future generations of Jewish leaders.
---
Isaac Goldman is a junior at Vanderbilt University who is from Atlanta, Georgia. He is a double major in Economics and Human & Organizational Development with a minor in Business. After graduation, he plans to pursue a career in finance. Isaac likes to golf, play poker, and spend time with friends in his free time.