I was incredibly fortunate to go on a Birthright Israel trip in July 2021 when Israel opened its borders during the pandemic. I was eager to have this experience and am grateful to share more about it with you.
Growing up, I was raised in a home that was a mix of reform, conservative and orthodox, from my parents and step-parents. I had a Bar Mitzvah and, throughout my life, had been exposed to the writings in the Torah. I had read about our people and their journey to get into the land of Israel but, of course, could only imagine it all.
I was also proud of my heritage and aware of my Judaism. Unfortunately, in junior high, a group of students were also aware of my Judaism, and I became a victim of antisemitism. They would mimic Nazis and, one time even branded me with a cigarette. This experience made me very cautious about letting people know I was Jewish.
My Battle with Ulcerative Colitis
Following this experience, I attended a high school where I was only one of a handful of Jewish students. Many of my friends were not Jewish, and Judaism began to be something I kept at home. Following high school, I planned on attending university, and having learned about Birthright Israel from a family member; I added that to my list of must-dos. However, life had a different plan for me, and in 2018, I was diagnosed with Ulcerative Colitis. The disease nearly took my life.
During my fight against Ulcerative Colitis, I was solely focused on surviving and thriving. This meant getting to Israel. I wanted to see it for myself and see everything I had only read about in stories. Going to Israel is what encouraged me to battle my disease tooth and nail. I fought hard, and, most of all, survived!
As I started to get better, I kept asking my doctors if I was healthy enough to travel. In July 2021, I was cleared to travel and immediately applied for Birthright Israel.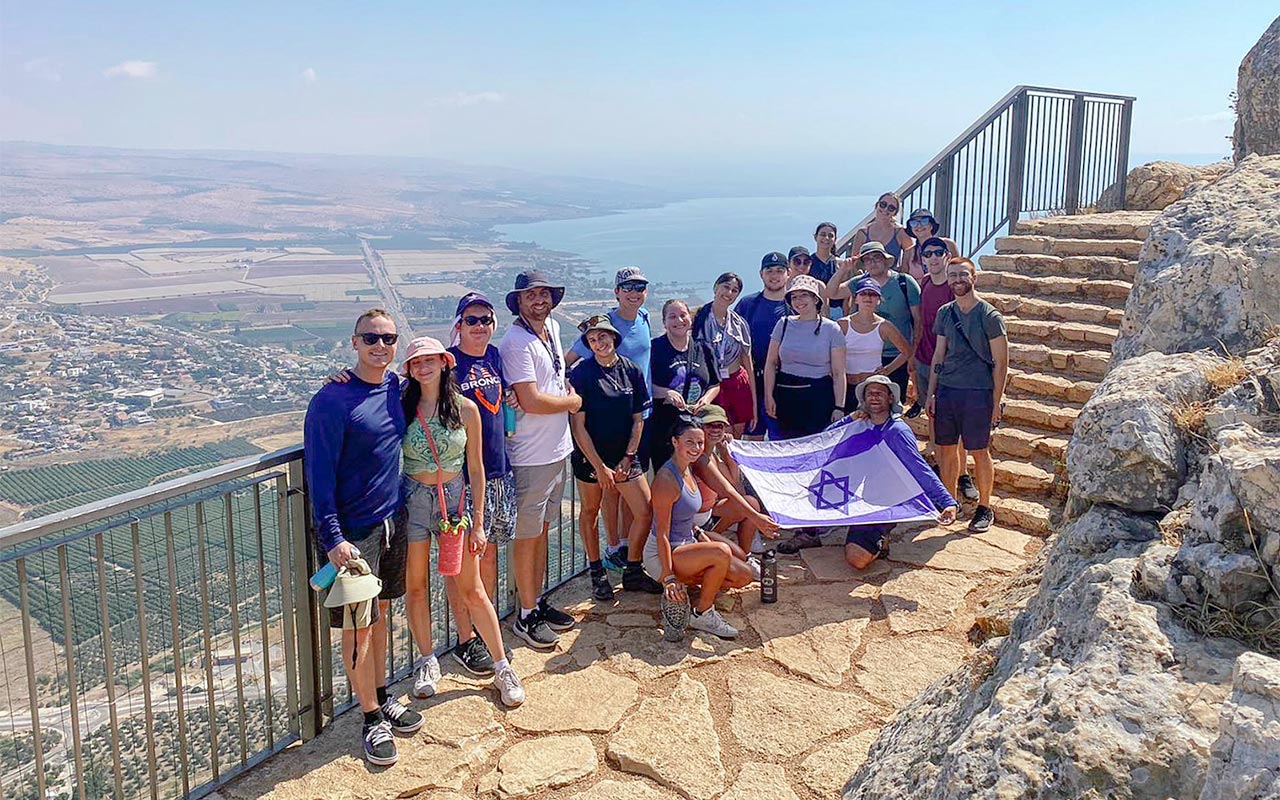 And Birthright Israel Begins!
It was a lot to take in when I landed at Ben-Gurion Airport in Tel Aviv. As the first few days of my trip began, it was hard to process that I was actually standing in places I had only imagined up until this point. Also, meeting the Israelis who joined our group was another element that took me some time to process. It wasn't until they began to share personal stories and more on their lives that I realized we had a lot in common. The big difference between them and us was their service in the IDF.
During the next several days, I understood the freedoms I am fortunate enough to have are because of them. I quickly discovered that they are not only protecting Israel and the Jewish homeland but are protecting Jews everywhere.
Masada is Magical
My 10-days on Birthright Israel were like nothing I could have imagined. We were challenged with questions that led to thought-provoking discussions. We experienced the sites, the sounds, and the people of Israel. I'm an adventurous person who is always seeking new experiences, but I was not expecting the reaction I felt when our group climbed Masada to watch the sunrise. I had seen sunrises before over the Granda Hills, but this sunrise was magical, I was overcome. The hike up Masada left me feeling like I could conquer anything. Looking back, perhaps it served as a reminder of how strong I am…that I could overcome an illness and then hike a massive mountain.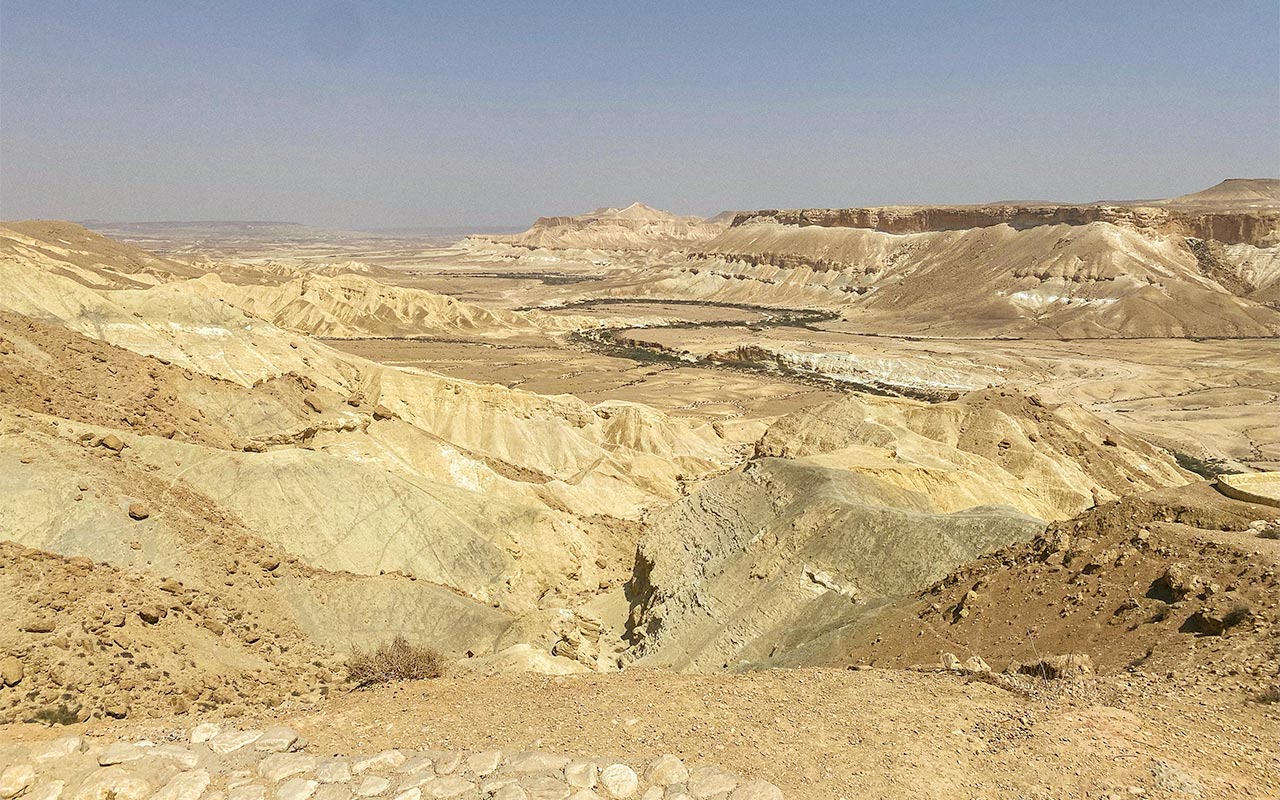 Another impactful moment of my trip was our time at Yad Vashem. Even to this day, I am still processing what I experienced and am frustrated by anyone who could deny that horrific time in our history never existed. After Yad Vashem, we went to Mt. Herzl with our soldiers. One of the female soldiers started crying and when I asked her what was wrong she pointed to one of the graves and said, "I knew him."
I stood there for a moment and thought to myself: I'm sure my family knows someone buried here, someone who fought for Israel and fought for the right for me to be Jewish.
Finally Feeling Whole Again
Prior to being on Birthright Israel, that thought would have never occurred to me. Ever since I got back from Israel, things have changed for me. I now have many Jewish friends whom I keep in touch with and I look at the world differently. I see things much clearer because I now feel whole. A piece of me was missing before my trip and the experiences I had helped me feel whole. The Birthright Israel trip helped me know who I am and I am ready to make the world a better place. Most of all, many thanks to Birthright Israel Foundation's donors for investing in this program and me. Experiencing Israel firsthand was unbelievable and helped me become prouder of myself.