We often hear that some Jewish young adults feel apprehensive when they first learn about Birthright Israel, but we promise this trip to the Jewish homeland isn't too good to be true.
The reason the trip costs nothing to participants is because it is a gift that keeps on giving. Every single Jewish young adult who claims their birthright helps bridge the growing divide between the Jewish Diaspora and Israel. Since 1999, 750,000 Jewish young adults have enriched their own lives and that of the collective Jewish people.
The numbers from ongoing Brandeis University studies reflect the success of Birthright Israel: More Jewish young adults commit to joining synagogues, raising a family in the Jewish tradition, and marrying a Jewish partner after the trip.
Even so, many participants struggle before the trip with fear of the unknown, safety concerns, and more. Here are some common concerns along with reasons not to worry about going on a Birthright Israel trip. 
I'm afraid of the unknown.
Between international air travel, new faces, and a packed itinerary, a 10-day whirlwind journey in a foreign country is a big deal—even for regular travelers.
Take Birthright Israel alumnus Max Woessner, for instance. He has a passion for traveling yet felt anxious as his Israel travel dates approached. "It would have been the farthest I've been from home," said Woessner, "and I had limited ideas for what to expect."
Like most other alumni we've talked to, his anxieties about the unknown "went out the window" as soon as his journey began. Activities such as a visit to the Yad Vashem, The World Holocaust Remembrance Center in Jerusalem, and playing the guitar around a campfire in the Negev kept him engaged, while the people in his group quickly felt like old friends.
"This trip threw me out of my comfort zone but in a way that was relatable and manageable," he explained. "And it reinforced not only what it means to be Jewish but what it means to be human."
What if I'm not Jewish enough?
When Sarah Fielding signed up for Birthright Israel, she was both incredibly excited and incredibly nervous. She hadn't been to Temple in years and hadn't had a bat mitzvah. Truth be told, there were quite a few gaps in her general knowledge about Judaism and being Jewish. "What if everyone else was this fully formed Jew while I stumbled aimlessly around, sticking out for my lack of background?" she worried.
Another participant, Kyla Gladstone, grew up without any Jewish background. She feared she would feel lost and would have to "try really, really hard not to put my foot in my mouth."
Both Fielding and Gladstone soon discovered they had nothing to worry about. Birthright Israel participants come from a wide variety of Jewish backgrounds. Each is given an equal forum to share their voice about Judaism, Israel, and identity."This trip taught me that there is no one-size-fits-all, no perfect way to be Jewish," said Fielding. "It's so much more about who you are than what you do with it."
What if I don't fit in?
Even the most social among us worry about making new friends, but Birthright Israel alumni will be the first to tell you how easy it is to fit in. You'll make new friends—possibly even a romantic connection—and these new relationships are likely to last a lifetime.
Alix Roberts, for instance, bumped into the Mifgash, one of the Israeli soldiers from her 2008 Birthright Israel trip, while visiting Tel Aviv last year. "After a long hug, Noa invited me over for Shabbat dinner, but since I'd already made plans, we grabbed a cup of coffee instead," she said. "Within minutes, we'd picked up where we left off as if no time had passed."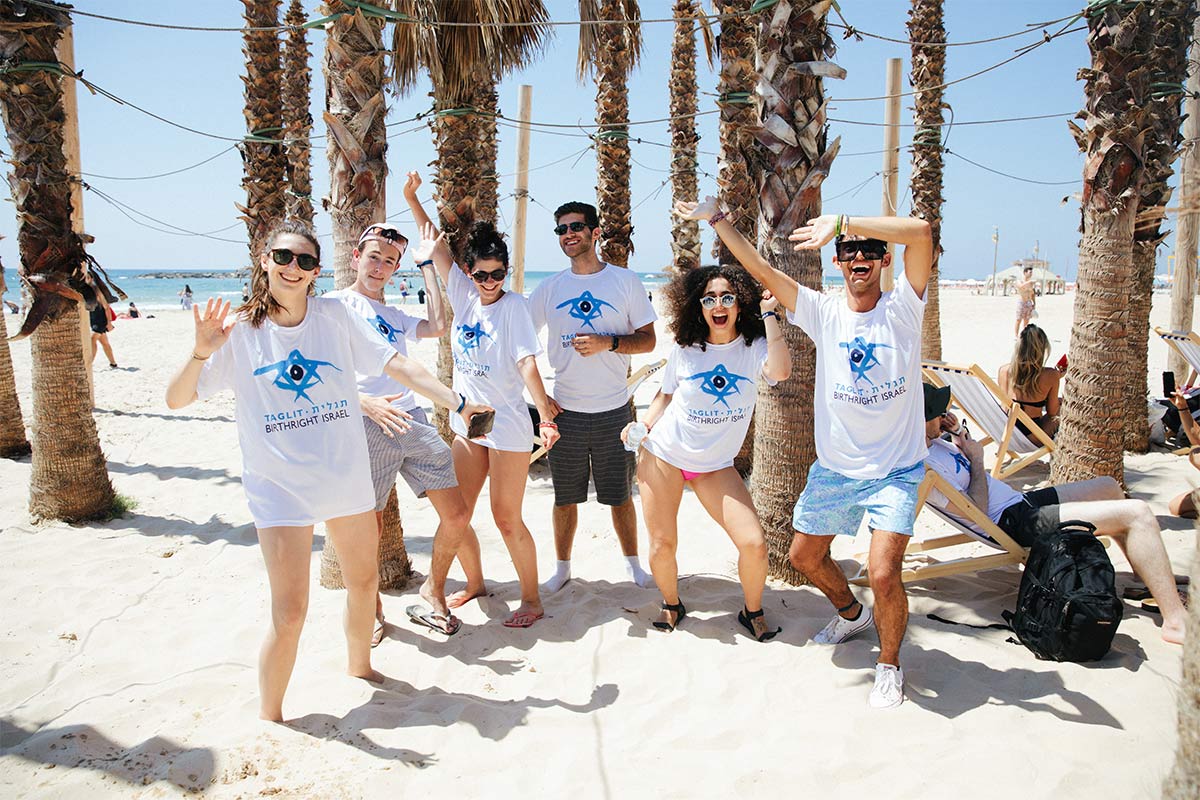 Just as Israel is a melting pot of cultures, traditions, and lifestyles, so are the Birthright Israel trips. All trips share core themes, but with so many trip providers, you can experience Israel through your own lens. Whether you're LGBTQ, Sephardic, religious, an athlete, a foodie, or interested in something else entirely, you can find a Birthright Israel trip tailored for you. Aaron Kaufman of Chevy Chase, MD, attended the No Limits Birthright Israel trip. In spite of physical limitations as a result of his cerebral palsy, he was able to bike and sail, as well as float in the Dead Sea. "I realized for the first time that I am not alone and there are people like me," said Kaufman.
Not only can participants look forward to becoming part of a community, the majority of participants reported staying in touch with other participants from their trip, as well as the Israelis and other staff members.
I'm worried about my safety (and so are my parents).
In nearly 20 years, Birthright Israel has never had a security issue. Franziska Falkenberg of Tourist Israel, a leading travel brand, believes that Israel is one of the safest places to travel in the Middle East. "Statistically, travelers are much safer in Israel than in most major American or European cities," Falkenberg said. "The implementation of strict security screening, especially at international land and air borders, [means] security in Israel is some of the strongest and most intelligent in the world."
According to Lonely Planet, a travel guide book publisher, Israel is generally a safe place to travel and violent crime against tourists is rare. But if you're still concerned, take a look at some of the ways that Birthright Israel keeps participants safe:
A tour educator, two staff members, a medic, and at least one trained security guard accompany all trips.
Participants travel as a group by tour bus, never via public transportation.
All trips, tour bus companies, and drivers are subject to strict safety standards.
Birthright Israel only  works with accredited members of the International Air Transport Association (IATA).
Should the need arise, itineraries will be changed to ensure participant safety. 
Birthright Israel provides helpful safety resources to address questions throughout the trip-planning process.
"Before Birthright Israel, I half expected I'd go to Israel and be walking around a war zone," said trip alumnus Daniel Cohen. "Now I know Israel is a really beautiful place, rich with history and culture."
The Trip's Impact
Hearing stories from alumni gives some perspective on how a Birthright Israel trip has a lasting impact, but studies done by Brandeis University since the first trip provide more detailed statistics on that impact.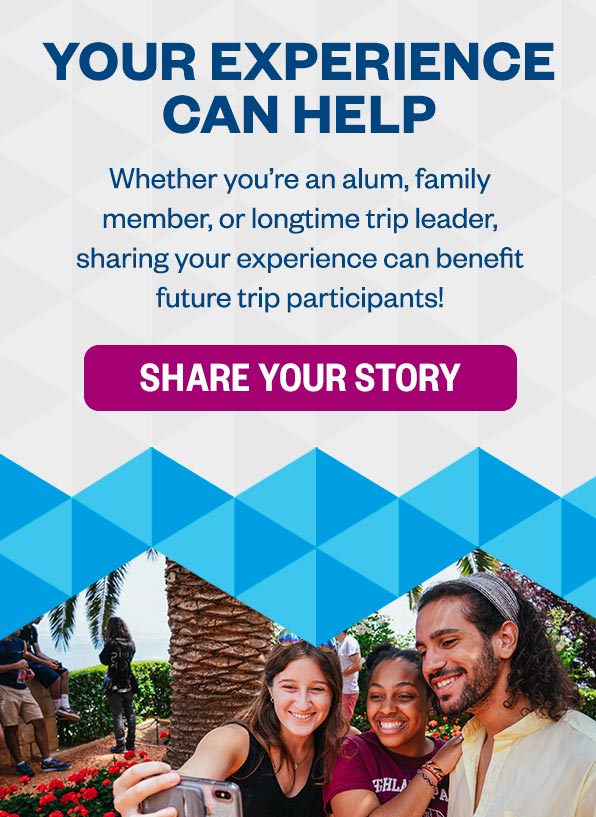 Were you an alumni with some of these same worries prior to your trip, or were you a concerned parent watching as your child prepared to experience the Jewish homeland? Share your story with future participants.