Are you a fan of the hit reality TV show 90 Day Fiancé? Well, if you are, then you're probably familiar with the most famous Birthright Israel love story ever – Loren and Alexei Brovarnik. In 2013, when Loren (Goldstone) Brovarnik, a Birthright Israel alumna, volunteered to be a madricha (trip staff) and boarded a plane bound for Israel, she never imagined she'd meet her future husband. Alexei Brovarnik was assigned as a medic to her trip, and the two slowly began to fall for each other.
After their Birthright Israel trip, the couple spent a year in a long-distance relationship. Then, as seen in Season 3 of 90 Day Fiancé, Alexei popped the question and asked Loren to marry him. It's been over seven years since the couple met, and they now have a son, Shai.
More so, the couple continues to take reality TV by storm and have become household names. They even have their own spinoff of 90 Day Fiancé, called "Pillow Talk." It's also common to find the two on social media chatting about their Birthright Israel trip or their connection to Israel.
To say the least, they've made Jews in the Diaspora and in Israel proud with their affection for Judaism and the homeland. This is why we're excited to share our exclusive interview with Loren Brovarnik as she shares what Birthright Israel means to her!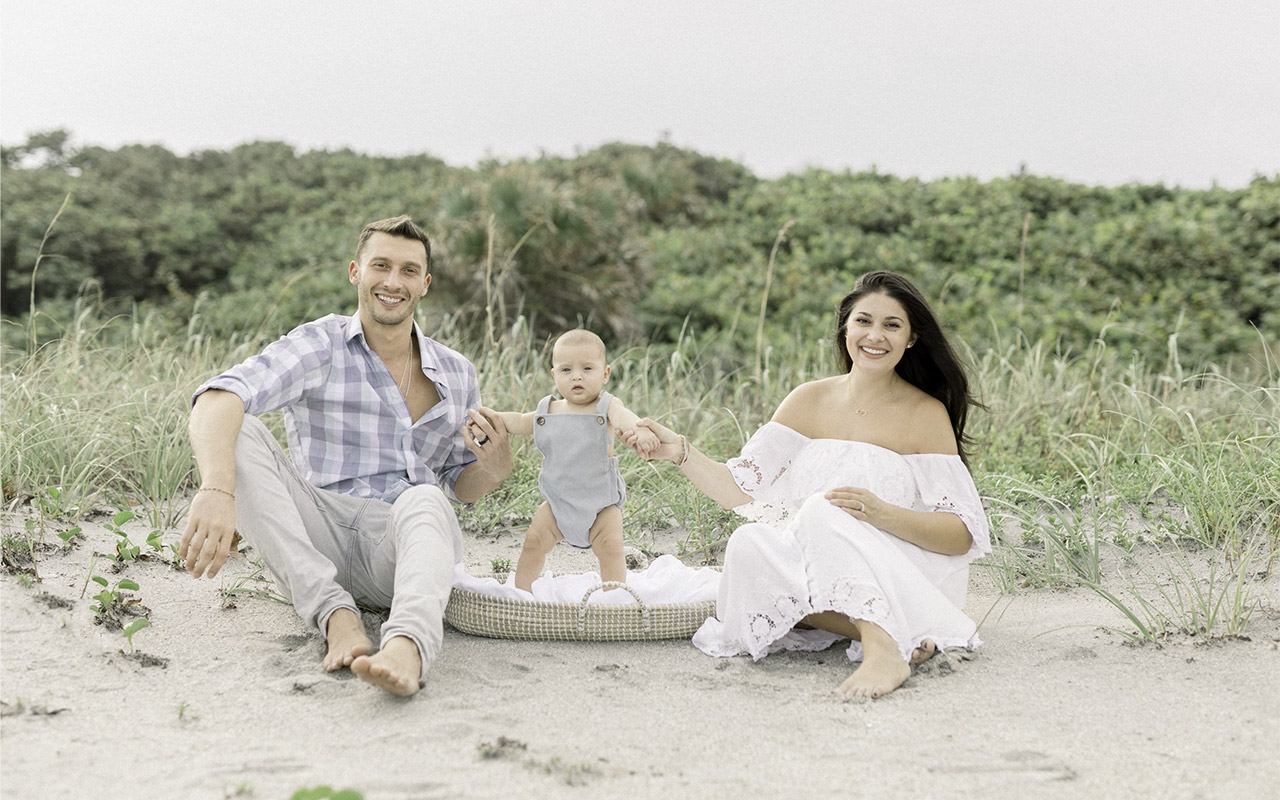 Birthright Israel Love Story: Loren & Alexei Brovarnik
Loren, what made you want to sign up for Birthright Israel?
My [oldest] friend Justin actually signed me up. Truthfully, I had not even heard of Birthright and had no desire to go to Israel. I can honestly say going as a participant impacted my life in ways I didn't even think possible. I became a Bat Mitzvah on my trip, I met my maid of honor on my trip (we were participants together) and I became more aware and involved with Judaism because of my trip.
Did you think you'd meet your future partner on Birthright Israel?
Hahaha, never in a million years did I think I'd meet my husband when I was a staff leader on Birthright Israel! Honestly, after my trip as a participant in 2011, I never saw myself coming back to Israel, and fast forward two years later, I am staffing a trip and unknowingly meeting my future husband.
Can you pinpoint the one moment on the trip when you both knew you'd fallen in love?
It was not love at first sight for both of us, I can assure you that. It was supposed to be a good time and go our own ways, little did we know what would be. I actually remember the exact moment I knew "ok, so this could actually be something"… it was towards the end of our trip and we were in Mitzpe Ramon and the two of us went to sit on the rocks and look at the stars and we sat there for like two hours, not saying anything, yet having the best time ever. I also knew because I couldn't explain this feeling and I still can't to this day.
What was the biggest takeaway from your Birthright Israel experience outside of meeting Alexei?
Aside from meeting Alex, I have become more engaged with Judaism, the culture, and the traditions. I've incorporated it more into my daily life and I'm proud of that!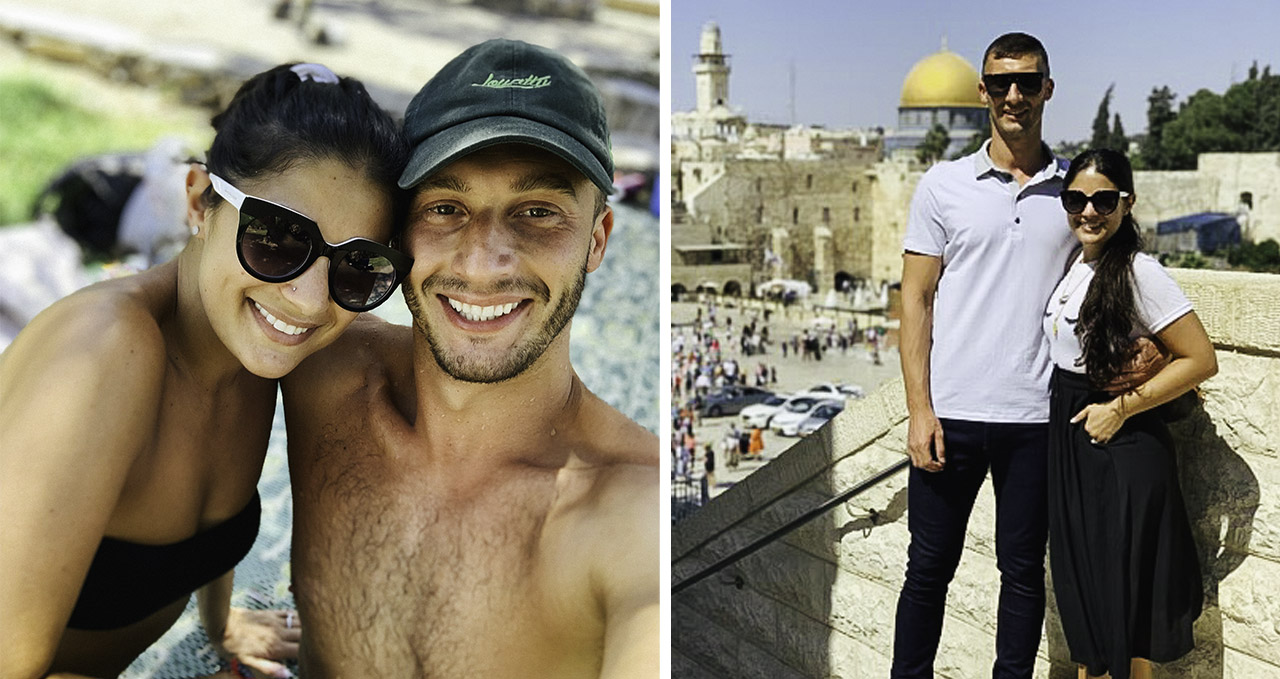 What was it like to be with Israelis? Had you met Israelis before? What did you learn from them?
I knew nothing about Israelis and nothing about Israel before my Birthright Israel trips. I'd also never met an Israeli either. I've learned that they are tough people. They have thick skin but are also incredibly loyal and will always be there if you need anything.
Do you think Birthright Israel is an important experience for young Jews?
Birthright Israel is very important! It creates a once-in-a-lifetime opportunity for people [like myself even] who don't understand a lot about Judaism, the religious aspect, and the traditions, to really explore it. Aside from that, you make lifelong friends, connections and come back with an openness in your heart and mind that cannot be explained unless you've experienced it. You come back with gratitude and understanding and perhaps more appreciation. I know I did and it's helped mold me into the adult that I am today.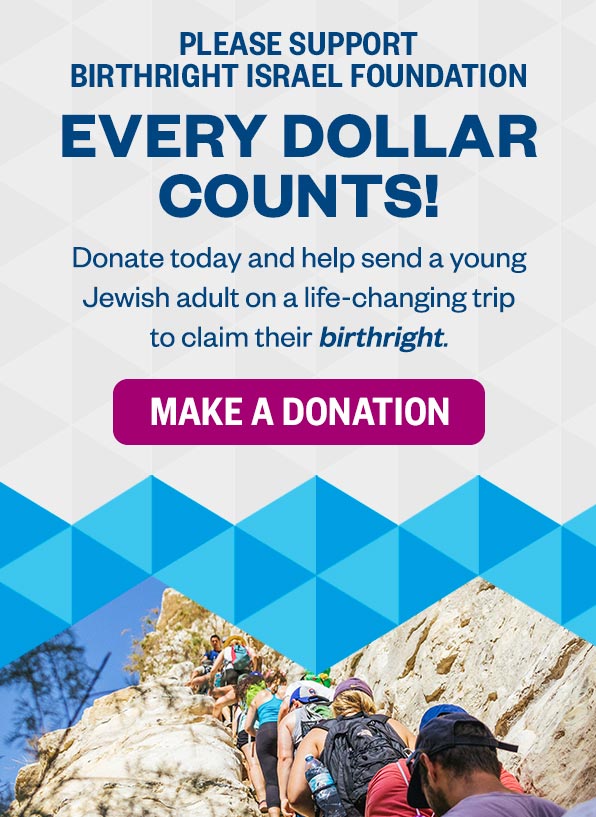 What do you think is the most important aspect of a Birthright Israel trip for young Jewish adults in the Diaspora?
I think Birthright gives Jewish adults who have no desire to see Israel and those who aren't as involved with Judaism an opportunity to change that. They then come home and share it with other people. It's like a web… it affects you, and you share that, and it affects other people, for good.
What lessons from your Birthright Israel experience will you pass on to your son? Do you hope that your son can travel to Israel with Birthright Israel?
We now do Shabbat every Friday night. We say the prayers, light candles, Kiddush… something we both didn't grow up with. And we do it with a smile. It's part of who we are. We reflect, we laugh, we relax. And pre-COVID, we welcomed anyone to join with us… and we cannot wait to do that again! We also love hosting the holidays at our house now, something we want our son and future children to see and hopefully pass onto their kids when that time comes.
If you could meet the generous donor who made your trip possible, what would you say to them?
Besides thanking them for introducing me to the love of my life, I would thank you for helping me become the person I am today. Because of you, I am open-minded, I have a bigger respect and love for myself, Israel, my family's history, our traditions, and you've made me proud to say, "I am a Jew."
---
Do you want to ensure more young Jewish adults in the US and Israel are passionate about their heritage just like Loren & Alexei Brovarnik? If yes, then consider making a tax-deductible gift to Birthright Israel Foundation. Every dollar helps us ensure a vibrant Jewish future for all!