Julie and Asher's love story began in Israel in 2015 on a Birthright Israel trip when a nice American girl met a nice Israeli boy. After the trip, Julie returned to New Jersey and Asher moved to Munich, Germany but the distance couldn't keep them apart. Asher soon caught a flight to New Jersey to celebrate Thanksgiving and to hang out with Julie. Two more additional visits to see each other, six months in Israel, and an additional citizenship later, Julie and Asher officially moved in with each other in Tel Aviv.
On September 18, 2019, four years after meeting, Asher popped the question at Sprague Lake in Rocky Mountain National Park. The couple cannot wait to be wed in Israel on May 31, 2021.  
Here's a bit more about their Birthright Israel Love Story:
What made each of you want to go on Birthright Israel?
Julie: I had been to Israel twice before going on Birthright Israel. Once, on an organized trip through BBYO in high-school, and the second time for a week after graduating from college. At first, I was ineligible for the trip, but once they changed the eligibility rules, I was so excited I could go! I had only heard amazing things from my friends and wanted to be able to experience that for myself, post-college. I loved being in Israel the first two times and always loved meeting new people and Jews from around the country/world, so Birthright Israel sounded like the perfect opportunity to mix everything together.
Asher: I had finished my army service in March 2015 and started working for Nirtal, a company that supplies security guards and medics for trips across Israel. A few weeks before being on Birthright Israel with Julie, I was assigned to a trip with LA participants. Afterward, I was assigned to another trip that was canceled; it was fate! I was offered to go on a second Birthright Israel trip instead because I was a medic and needed to choose between 18-22-year-old South Americans or 22-26-year-old Americans. To avoid any language barriers, I opted for the older group of Americans…and it is a good thing I did!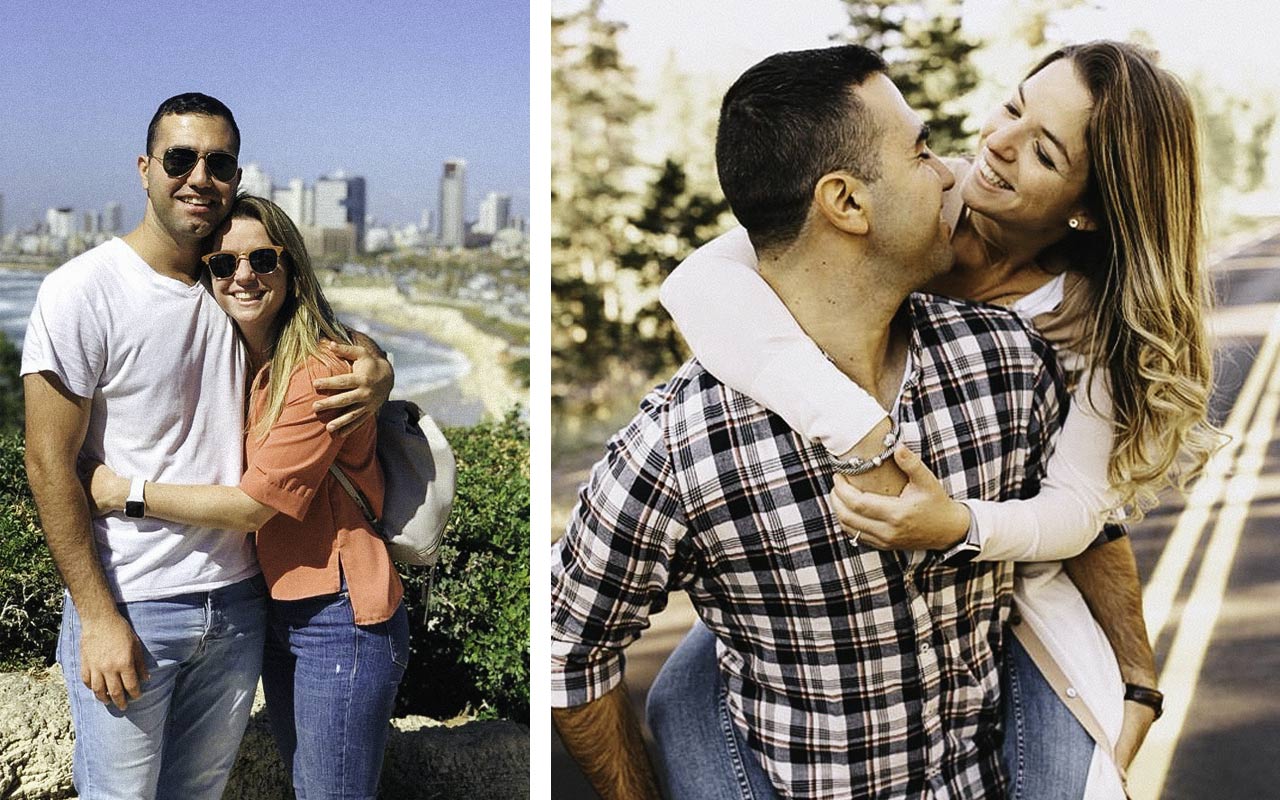 Did either of you think you would meet your future partner on a trip?
Julie: I went on the trip thinking maybe I would meet an American participant that I could date back in the US…but obviously destiny had other plans for me! I definitely did not go into Birthright Israel with the mentality of meeting an Israeli that I would end up spending my life with but I'm so grateful for it!
Asher: Definitely not. I thought it would be fun to meet Americans and fellow Israelis, but I never imagined I would meet my future partner on the trip.
When did you know you were in love?
Asher: We didn't necessarily fall in love on the trip. We both knew that we liked each other, enjoyed spending time together, and that we wanted to stay in touch after the trip. Neither of us thought that these feelings would turn into a long-distance relationship, or marriage, but here we are!
Julie: I always love looking back at pictures from the trip when our relationship, and the butterflies, began. One of our favorite pictures from Birthright Israel is when I jumped on Asher's back on top of Masada. It's always fun to look back at where things started!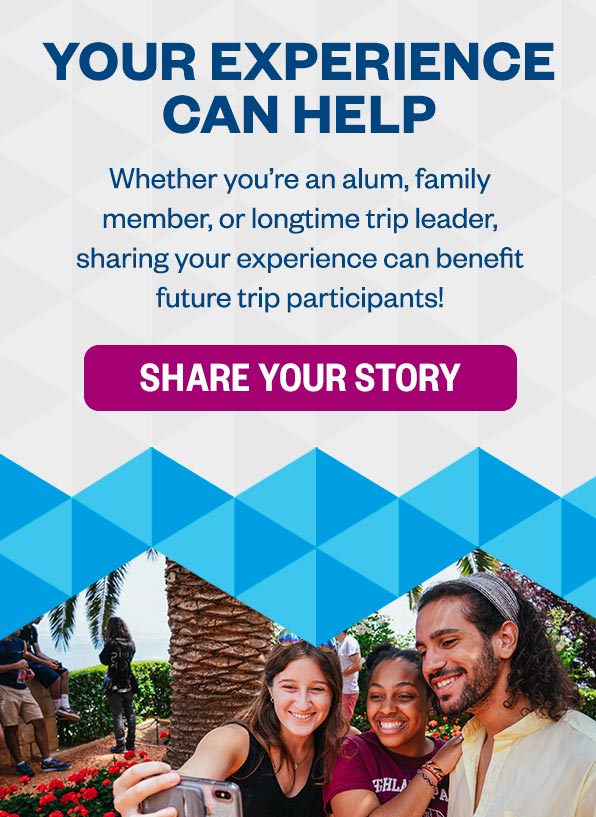 What were the biggest takeaways from Birthright Israel outside of meeting each other?
Julie: The biggest takeaway for me was getting to know Israelis better and hearing about their experiences growing up, and in the army, and just how different the mentality and experience are from my own.
Asher: The biggest takeaway for me was learning how different Jews live around the world and how they live their own variations of Jewish life.
Julie, what was it like to be with Israelis? What did you learn from them?
One of the most special moments with the Israelis on my trip was sitting in the hotel lobby in Jerusalem, hearing about their army experiences after we had spent the morning at Mount Herzl. It's something most Americans cannot relate to on a personal level, and it simply blew my mind that people at least 5-6 years younger than me were risking their lives every day for their country. It showed me what patriotism really means and that Israelis have a different appreciation for life than most people I have met. They are really unlike anyone else, for good or for bad.
Asher, what was it like to be with Americans? What did you learn from them?
I had met American's on different occasions before since I have family that lives in the US, had two Americans with me in high school, and three Americans in my army unit. In addition, I had just been on a Birthright Israel trip with American's from LA. On both of my trips, it was interesting to see Jewish life from the American point of view. Most of the American Jews I had met before were more religious, so this gave me the opportunity to see the perspective of Conservative and Reform Jews.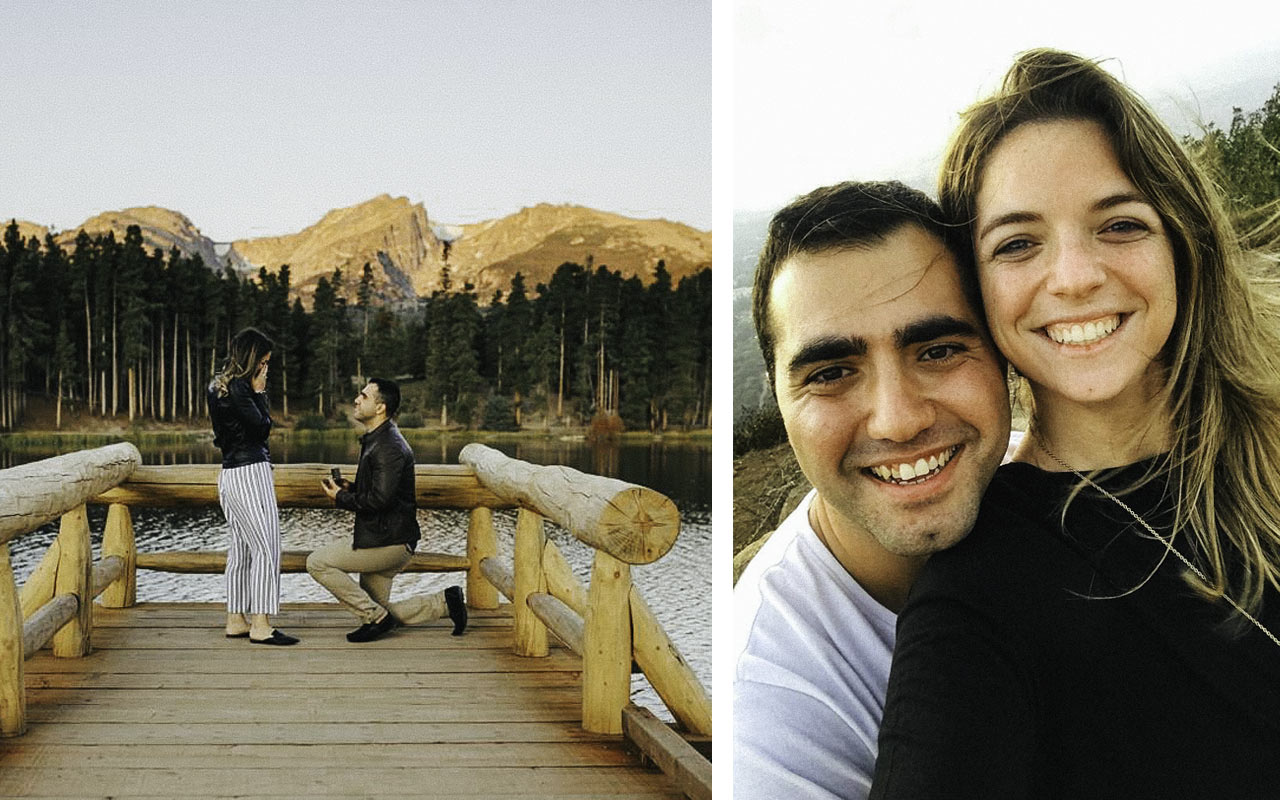 Do you two think Birthright Israel is an important experience for young Jews?
Julie: Absolutely! It is an amazing opportunity to visit Israel, learn about the history of the country, experience things you don't see/hear about on the media, learn new perspectives, meet other Jews from around the country/world, meet Israelis and learn more about their lives first-hand, and the list goes on! It is an eye-opening experience, and while it feels like it goes by so fast, you have experiences, memories, and friendships that will last a lifetime.
Asher: Definitely! I think it is an important experience because many Jews don't come to Israel when they're young. After all, it is an expensive trip, or they prefer to go to other "cooler" places. It's very important for young Jews to connect to Israel, the Jewish life here, and the country's history. It's a great opportunity to teach young Jews about the only Jewish country in the world so they can tell the story of Israel to others and be ambassadors to Israel.
If you could meet the generous donor who made your trip possible, what would you say to them?
Julie: First, thank you! Second, you changed our lives! Without this Birthright Israel trip, I would not have met my future husband or made Aliyah. While each participant has their own unique experience, it would not be possible without generous people like you. We are forever grateful for being on this trip together and hope that young Jews around the world will continue being able to have this life-changing experience with the help of generous donors' continued support.
Asher: Thank you! And I hope that you continue donating! Birthright Israel is an amazing way for Jews from around the world to connect with one another and make their relationship stronger, no matter where they are from. Oftentimes relationships start on the trip and this is the perfect way to continue a strong Jewish life in their family.