Something magical happens when Jewish young adults decide to claim their birthright. They journey to Israel with few or no ties to their Jewishness, yet return with a powerful connection to their homeland and heritage. Most U.S. alumni end up embracing Jewish American culture in their daily lives.
The cultural landscape of American Jewry looks different today than it did 10 years ago (and 10 years before that), but it remains a crucial component to the survival of the Diaspora. By welcoming Jewish young adults on the fringes of the community and sending them on a life-changing trip to Israel—750,000-plus individuals to date—Birthright Israel Foundation helps preserve, protect, renew and refresh the Jewish tapestry.
This Isn't Your Mother's Judaism
Jewish American culture has evolved since Jews first immigrated to the U.S. While adapting to life in America was not without some growing pains, we spread across the country in pursuit of good educations and well-paying jobs, to raise healthy Jewish families, and to live happily and successfully—both before and after the establishment of a Jewish State in 1948.
Jewish American life today is flourishing, but looks different than it used to, even just since the 2010s. Innovation and progressive thinking are among the biggest positive influences. For example:
An Old Enemy Rears Its Ugly Head
While there have been many positive developments in Jewish American culture, we can't turn a blind eye to the setbacks. Antisemitism, for instance, is once again making a resurgence in America. The problem is particularly of note on college campuses, where young Americans in the growing Boycott, Divestment, Sanctions (BDS) movement spread hate for and lies about Israel.
Many Jewish young adults don't know of a world without Israel, and they certainly don't know the facts about its formation. For them, the atrocities of the Holocaust are buried in their peripheral awareness.
Antisemitism in America
According to the Anti-Defamation League, the total number of antisemitic incidents of was 99% higher in 2018 than in 2015.
The Israel on Campus Coalition 2019 Campus Trends Report showed the highest recorded level of anti-Israel disruptions of pro-Israel events on college campuses for the 2018-2019 academic year.
The American Jewish Committee reported in 2019 that nearly a third of Jewish people avoid wearing things that identify them as Jewish.
Another issue is a lack of growth due to assimilation in the Jewish American community. We're not saying that the survival of the Jewish people is totally at risk, but the global Jewish population doesn't seem to be growing much, according to research by Pew. In 30 years, Pew expects the world's Jewish population (currently nearing 14 million) to number about 16 million, only a 0.2% jump.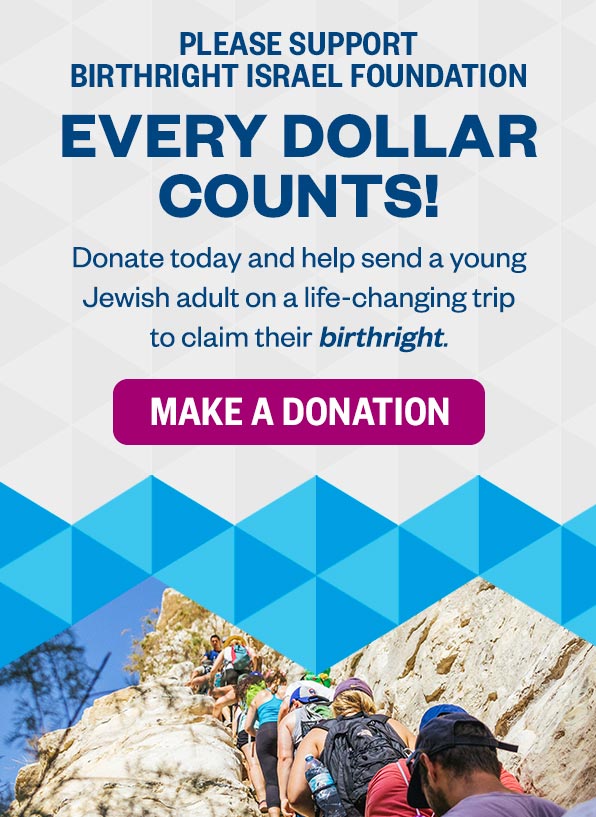 Jewish Life After Birthright Israel
As the North American Fundraising Arm for Birthright Israel, Birthright Israel Foundation plays a significant role in preserving the vibrancy of the Jewish people now and for generations to come.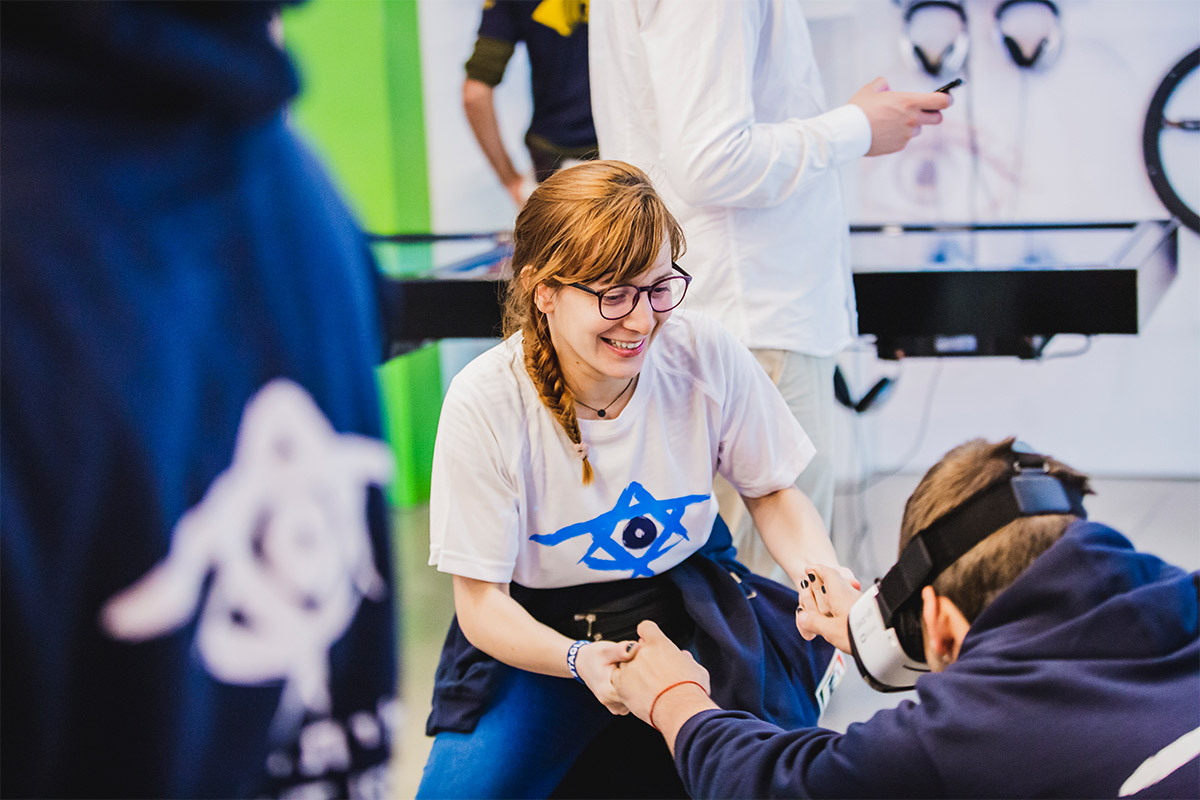 Before Birthright Israel, participants may have never celebrated Shabbat, eaten a hamantaschen or lit a menorah. They may not know how to defend Israel or stand up for their own Judaism. Worse yet, they may feel like they have to hide it.
After Birthright Israel, our participants wear their Judaism as a badge of honor. We are proud to say that 85% of our participants call it a life-changing experience and 74% feel a stronger connection to Israel after their trip. Studies by Brandeis University also show that Birthright Israel participants are:
36% more likely to get involved in their communities than non-participants
30% more likely to donate to Jewish or Israeli causes
40% more likely to feel a connection to Israel than non-participants
40% more likely to have Jewish friends
54% more likely to marry someone Jewish
But don't take our word for it. We aim to send 50,000 Jewish young adults to Israel every year. Here are testimonials from just a few of our satisfied alumni.
A Deep Connection to the Jewish Community
Alumna Alix Ablaza thinks the impact of the Birthright Israel trip is immeasurable. "The trip sparked important conversations and forged deep connections that will undoubtedly strengthen the future of Jewish communities everywhere," she said. "For anyone who has gone on Birthright Israel, I think it's safe to say, we can all appreciate the struggle our people endured for us, and that we are empowered to know firsthand a land that will always welcome us with an open heart and open arms."
Learning to Define Judaism on Your Own Terms
For alumna Rebecca Cohn, the trip left her with questions for the future. "I'm rethinking what it means for me now that I'm back in the United States and how I wish to continue to practice my Judaism," she said.
Falling in Love With Israel
Alumnus Corey Black, on the other hand, came home with a firm grasp on his connection to Israel and Jewishness. "The 10 days I spent on the trip showed me there is another home for me and that I can be accepted," said Corey. "Birthright Israel helps you to create your own definition of what it means to be Jewish."
Developing Lifelong Friendships
It is all the amazing friends he made on Birthright Israel that will stick with alumnus Billy Steinberg. "We were all strangers before this trip, but together with my group in the end, we became a family with such a strong collective experience," he said.
Having a Jewish American Family
The trip also had a huge impact on the life and family of alumna Erica Eckman, who went on Birthright Israel's pilot program for 27-32-year-olds, along with her husband. "It was truly the trip of a lifetime," said Eckman. "As a mom of a two-year-old, this trip helps to reinvigorate the fire for our religion and has inspired us to teach the Jewish teachings to our daughter."
Jews in America Now and in the Future
While Jewish American culture continues to change and grow, it isn't invulnerable to forces like assimilation and antisemitism. That's why the future of Jews in the U.S. cannot be left to chance. We must act now to preserve Jewish heritage in the United States and around the world.
Your donation to Birthright Israel Foundation will help to carry on the torch of our philanthropist founders and reinforce their vision of a vibrant Jewish American community for generations to come.