In 2001 when David Rak signed up for Birthright Israel, he could not have imagined how lasting and profound of an impact the journey would have on his life. "I can't emphasize enough how the Birthright Israel experience still resonates with me to this day," said David as we began our conversation. In the 20 years since his trip, David found his voice and passion as a philanthropist and leader.
As active San Francisco citizens, David and his husband Oren do their part to give back in the Jewish and LGBTQ communities and beyond. David serves on the board of the Jewish Community Federation and Endowment of San Francisco and is Associate General Counsel at AirBnB. Oren is a Wexner Heritage Fellow, board member of Keshet, and a legal counsel at Stripe. They've both participated in numerous trips to Israel including with the Federation.
In our interview, David shares more on his Birthright Israel experience being a gay man on the trip and how he and his husband have become 'super Jews.'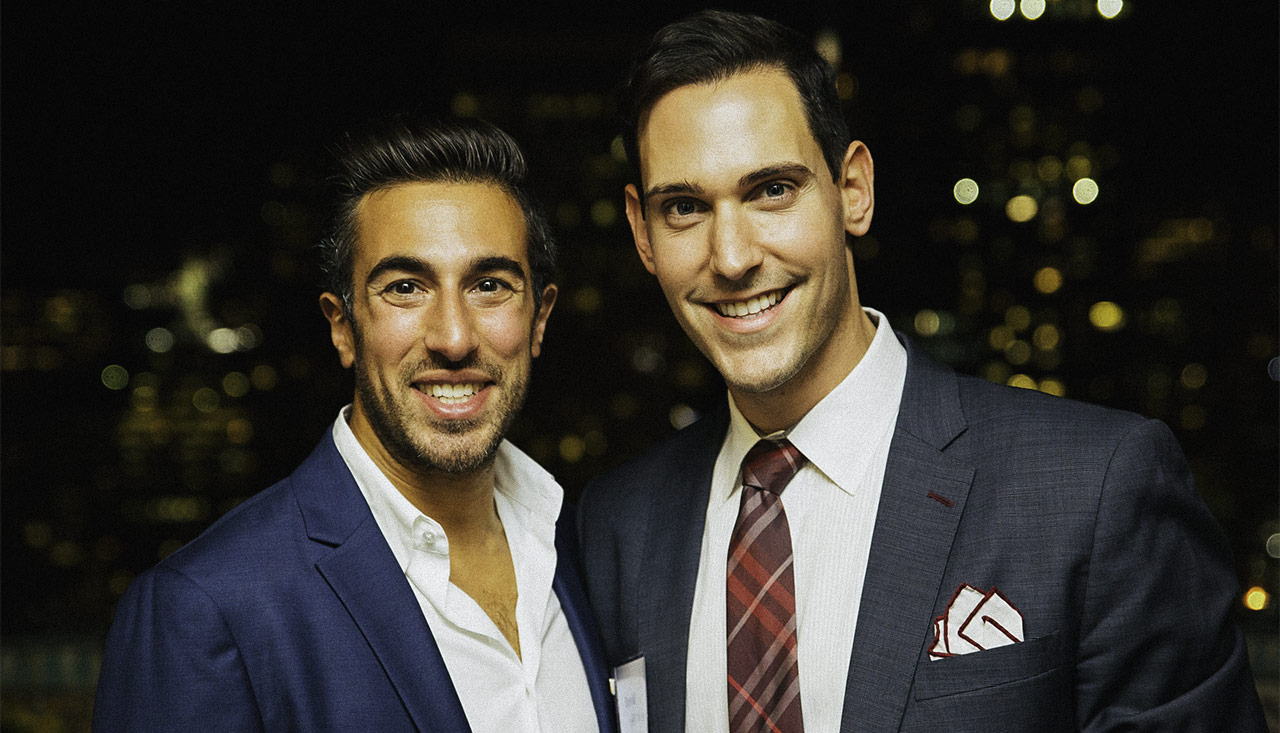 What inspired you to sign up for a Birthright Israel trip?
Growing up, I had a fairly typical New Jersey Jewish experience and got the travel bug while abroad in Paris during college. I had always dreamed of visiting Israel and learned about Birthright Israel through Duke University's Hillel. However, the Second Intifada broke out and my parents were nervous for me to travel. I pushed my parents to let me go and, sure enough, I boarded a plane to Israel. I didn't know anyone else going on Birthright Israel, which didn't make one difference. It was wonderful to meet new people. The connections were fast and real, surrounded by this place I had heard about since my earliest years in a Jewish preschool.
Can you share with us more about your experience as a gay man on Birthright Israel?
So, there are a lot of layers here. My strongest identities are being gay, being Jewish, a lawyer and a new dad. At the time of my trip to Israel, being both Jewish and gay were paramount to my identity. I had only recently come out to family, and my study abroad trip was the first time I was openly out to everyone. Fortunately, I had a positive experience on that trip, which shaped my comfort in being able to be my full self on Birthright Israel.
You don't forget this feeling of comfort when you're someone who feels "other." As I became close to a group of new friends, around maybe day two, my sexual identity came up, and it didn't seem to be an issue. For some of them, I was one of the first gay people they knew directly. Throughout my whole trip, I was really close with the group and connected to everyone individually. I remember one guy who was only 18 – he hung around us but was more timid than the rest. I suspected he might be gay but wasn't sure.
On the plane ride back, he asked me to come over to his seat. He opened a notebook and didn't say anything but turned to the middle of a page and pointed to a few words he wrote: "Thank you for helping me be gay." We both looked at one another and shared a moment of gratitude and understanding.
This young man watched me the whole trip, interacting with a bunch of friends as peers who happened to be gay. Something shifted his perspective and self-acceptance on our Birthright Israel trip. I was moved that he felt comfortable enough to confide in me on the flight. Knowing that just being myself meant something to him, and served as an example, is something I'll remember forever.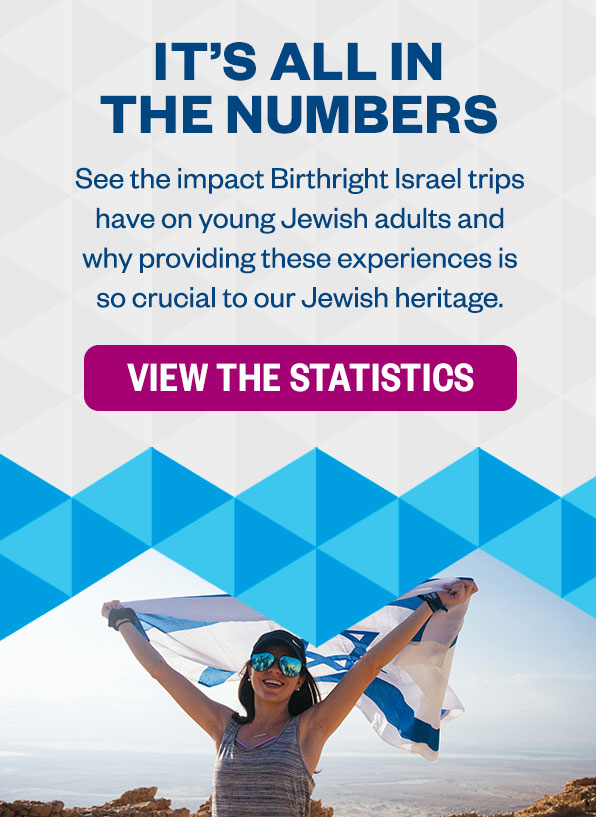 What was your biggest takeaway from Birthright Israel?
My group was two buses which made up one larger group. We had three Israelis on each bus and one of them was a woman — it was so cool to learn about the equal role women play in the army. There were also two gay soldiers on the other bus. When we went to a nightclub in Tel Aviv, I remember thinking: what a progressive country. Here you have women and two openly gay men serving to protect Israel!
Tell us how Birthright Israel has played a role in your life since your trip!
Without a doubt, the trip made a lasting impression on how I feel about Israel, the Diaspora and being proud of my identity. While I continued to live my life as an American Jew, participating in congregations wherever I lived, my focus transitioned to social justice work in the LGBTQ community. More recently, I've become much more involved in the Jewish community. Values like Tikkun Olam and pursuing social justice issues are the mindset behind my community work that keep me inspired.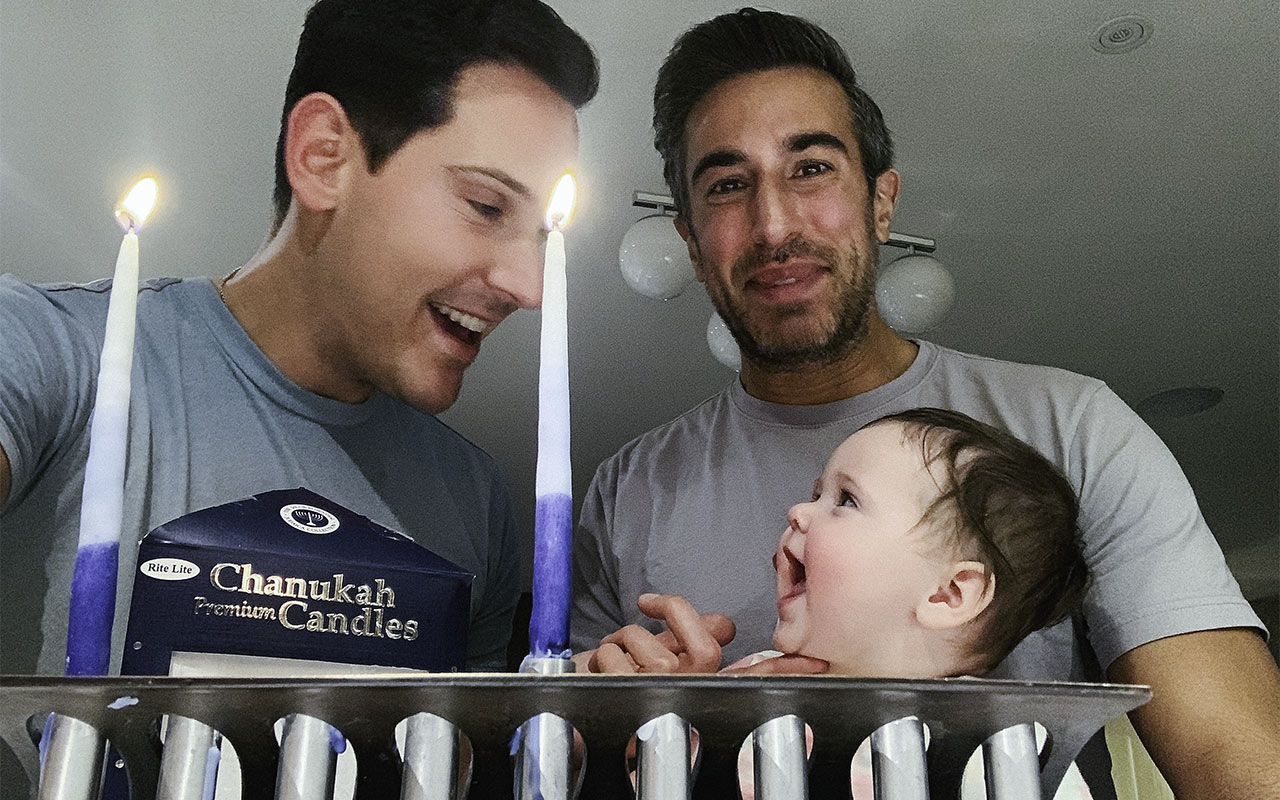 A few years ago, I joined the Board of the Jewish Federation and Endowment Fund in San Francisco, which also sponsored a giving circle I chair that funds LGBTQ projects in Jewish life. Presently, I co-lead a chavurah for new parents at Congregation Emanu-El, alongside my husband Oren. This is in addition to his Jewish board work and the Wexner Heritage Program. We sorta are super Jews these days. I can't emphasize enough how genuinely I believe my phenomenal experience on Birthright Israel planted the seeds for all this involvement. It gave me a deeper understanding and love for Israel and Judaism.
If you could meet the person who made your trip a reality what would you say?
Wow, what would I say to them!? Thank you wouldn't even be enough to let them know the impact of their generosity. The scale of Birthright Israel and its impact on so many lives is kind of mind-blowing. I don't know any other places or communities where people give in this way, not even knowing who they are directly benefiting. I decided that the most profound thanks I can give to the donors who sent me is to become a donor myself, who sends the next round of participants. That's why Oren and I decided it was important to fully fund at least one trip participant to "pay it forward."
I am only one example of the outcome of an alumnus, for who Birthright Israel opened up a pathway that built my identity as a proud Jewish man and planted a seed that has lasted for over 20 years. Without the generosity of donors, I probably wouldn't have gone to Israel because I could not have afforded it or thought to prioritize Israel at that age. I wish I could let other donors know that they are breathing life into new generations and changing lives.