On December 29, 2020, the world lost a gem with the passing of Bob (Robert) Beleson. He was a beloved brother, husband, and a dear friend to so many. When Bob's brother Rick and husband Steven were looking to honor his legacy, they wanted to ensure that whatever contribution they made would be everlasting, just like the mark Bob left on each person whose life his spirit touched. They settled on a multi-year donation to Birthright Israel Foundation to help fund LGBTQ+ trips for young Jewish adults.
As someone who lived through the struggles of the gay community over the past fifty years, Bob cared deeply about ensuring the next generation of LGBTQ+ young adults would feel comfortable in their own skin. He championed their rights by being out and proud in his professional life and through his involvement in many higher and lower profile initiatives. Likewise, Bob cared deeply about the State of Israel and Jewish life and proudly supported organizations that spoke to his heart.
At Birthright Israel, LGBTQ+ participants are encouraged to bring their full identity to Israel as they build a strong connection to their peers, their Judaism, and the country. When Bob's brother Rick spoke with P.J. Cherrin, our development professional based in San Francisco, they quickly landed on the idea of a designated gift for LGBTQ+ participants. Cherrin said, "We are thrilled to honor Bob's legacy and grateful to work with his family to ensure these participants receive the life-changing gift of Birthright Israel."
Once we heard about Bob's extraordinary life – growing up in the Bronx and then Kenya, attending Cornell University and Harvard Business School, and living in Greenwich Village for almost fifty years, beginning his career as Product Manager for Jell-O, then serving as President of Remy Martin America before becoming the Director of Marketing for Playboy, we were curious to know why they choose Birthright Israel Foundation to honor his legacy?
So, of course, we had to sit down with Rick and Steven (on Zoom) to understand why a multi-year commitment to the Birthright Israel Foundation rang true as a perfect way to honor Bob's life.
Why Invest in Birthright Israel Foundation
Life in the Bronx
If you ask Rick, the Beleson family connection to Israel originated with their grandparents. Their family lived upstairs in a duplex with their maternal grandparents, while their paternal grandparents lived in an apartment building across the street. It was a typical Bronx Jewish neighborhood with older immigrants from Eastern Europe sitting outside reading Yiddish newspapers and the smell of chicken soup and gefilte fish wafting through the hallways as you got off the elevator.
Here, they heard about what it meant to escape shtetl life. "Our maternal grandfather, Abraham, who came from Vilna in Lithuania, was a fervent Zionist, and while he never visited Israel, its creation filled him with great pride. Bob and I picked up on his commitment to Israel by osmosis." Rick even shared how their father collected military surplus rifles to send to Israel during the War of Independence.
The brothers spent most of their later childhood in Nairobi, Kenya, where their father had been sent to teach on a grant from the Ford Foundation. On a flight back to the US, they had a layover in Israel, where Rick recalls a vivid memory with their cousin Zvi. "He took us to a spot in Jerusalem where he fought in the 1948 war … and that really put things into perspective. From that point on, we were hawkish about Israel and the military. We wanted it to be properly defended. Our first trip to Israel was in 1963, and fifty-seven years later, that experience manifested itself in wanting to give others the gift of experiencing Israel through Birthright Israel Foundation."
Rick is also a Birthright Israel parent. His younger son Michael celebrated his Bar Mitzvah while on Birthright Israel, and he proudly wears a Star of David made from rocket shrapnel, which was given to him by a young female member of the IDF. "Our family is multi-ethnic and secular, and my son had even chosen to forego a traditional Bar Mitzvah in the United States. However, ten years later, thanks to Birthright Israel, he finally gained an appreciation for his Jewish roots and became a Bar Mitzvah. Experiencing Israel through his trip with Birthright gave our son a better awareness of Israel and connected him to something larger in his life."
Giving Back to the LGBTQ+ Community
During his life, Bob was an advocate for many causes, including LGBTQ+ rights, performing arts, and youth sports in New York City. Rick and Steven say he underwrote many corporate sponsorships to help local communities and at-risk youth.
Blazing trails for the LGBTQ+ community in the business world
About Bob's involvement with the LGBTQ+ movement, Steven shared that while he was not part of mainstream organizational life, he nonetheless advocated and blazed trails in his business life. "At Playboy, he got them to sponsor a headline-grabbing AIDS benefit called the Hoppening, and at Remy Martin and Bulldog Gin, he was one of the first executives to advertise to the LGBTQ+ community … he kept pushing boundaries in the executive culture," said Steven.
Rick says that for most of his brother's career in the 1980s and 90s, he was one of the very few openly gay executives paving the way for others in the LGBTQ+ community. He says now he is glad to see how much progress has been made in workplace equality and creating cultures of inclusion where LGBTQ+ professionals feel welcome and celebrated.
Steven and Bob actually met at a party in New York City thrown by famed event producer Suzanne Bartsch. "I think, for many young adults, it's important to meet a person like Bob or hear his story. For me, I did not think someone would hire me because I was gay … it's inspiring he lived life as an openly gay person." Steven shared that Bob's love and life will resonate with him forever and was delighted that this philanthropy in Bob's name will inspire so many others.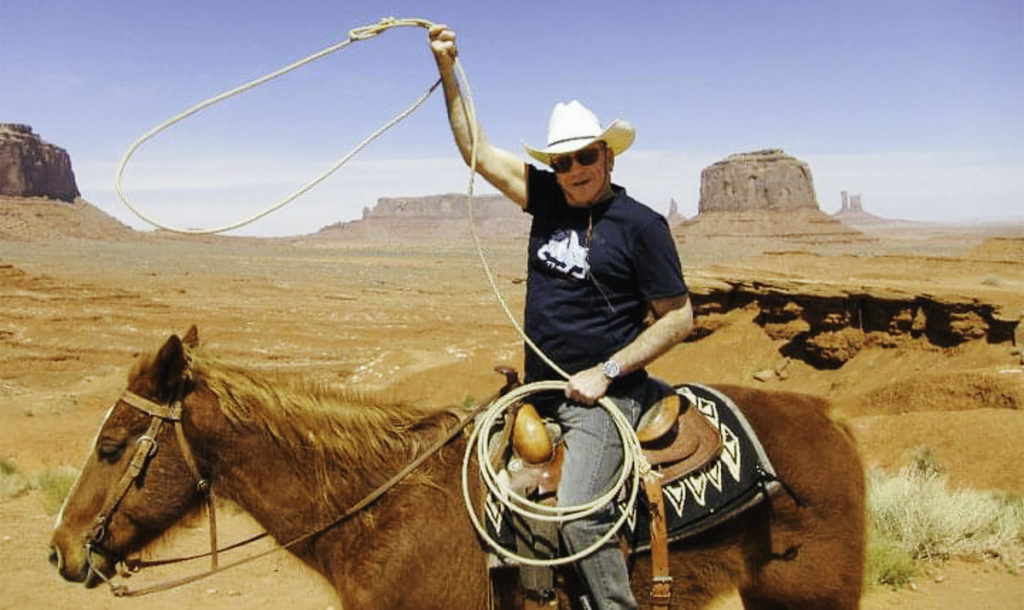 Designating a Gift to LGBTQ+ Birthright Israel Buses
Every year, 40,000+ young Jewish adults participate in Birthright Israel trips, including hundreds who identify as LGBTQ+. For many, it is the first time they feel a sense of wholeness in their identities. They not only do not have to hide any part of who they are, but they also draw inspiration from Israeli peers and examine the complexities of gender and sexual difference in the Jewish State.
Israel is the only country in the Middle East where LGBTQ+ people are accepted, which, as Rick says, contributes to its vibrancy. "At first, I debated if I should make the gift to general Birthright Israel trips or designate it. Ultimately, I made the decision that because being gay was so very much a part of my brother's life, making a gift in his honor to LGBTQ+ Birthright Israel trips would bring together two of his passions. Plus, if I truly wanted to keep the spirit of my brother alive, I wanted to create a living memorial and that's what a donation to Birthright Israel Foundation is … as long as these trips to Israel are going, Bob's spirit will be kept alive in each participant who goes. By the way, Bob was a true party animal and his philosophy was to live life to the fullest, and I expect his high standards to be maintained by those visiting Israel as part of his legacy."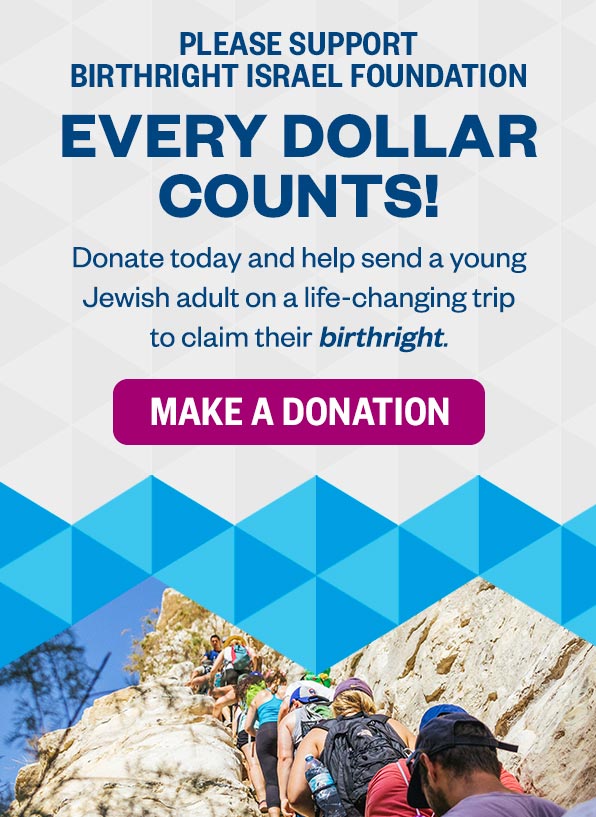 Creating a Living Memorial through Birthright Israel
At the end of the day, both Steven and Rick want all people to feel accepted, regardless of their age, race, gender, or sexuality. As Rick put it, "I want them [LGBTQ+ Birthright Israel participants] to know Israel is there for them, and they'll always be accepted … I think this gift will help solidify those bonds."
If you want to make an impact in the lives of young Jewish adults, please consider making a tax-deductible donation to Birthright Israel Foundation.