For nearly all 20-plus years of Birthright Israel, Palm Beach area philanthropists and alumni have played a significant role in the organization. Nestled in Florida's Gold Coast, Palm Beach is home to one of America's largest Jewish communities making it an ideal place for nonprofits, such as Birthright Israel to thrive.
Since the program's founding, over 4,000 young Jews from our Palm Beach geographic area (Boynton Beach north to Stuart) have claimed their birthright – making it one of the most impactful programs in the area. If you walk the halls of almost any Jewish organization in Palm Beach, like the Mandel JCC or the Jewish Federation of Palm Beach, you will find Birthright Israel alumni. In hopes of continuing this growth, Birthright Israel Foundation established an official presence in Palm Beach nine years ago. This is primarily due to the hard work of local philanthropists Judith Levy, Chair of the Palm Beach Leadership Council for nearly a decade and National Board Member, and of course the program's co-founder Charles Bronfman.
It is crucial to mention the pandemic did not stop motivation in the area. As 40,000 young Jews had their Birthright Israel trips postponed, the local leaders decided to host a virtual 20th-anniversary event to stay connected and keep the mission front of mind. Local lay leaders Judith Levy, Arlene Kaufman & Sandy Baklor, founding members, and Susan & Ronnie Pertnoy, current Co-Chairs of Palm Beach, were all honored.
Lastly, as we all look ahead to a bright future, we invite you to read touching testimonials from Birthright Israel alumni in our greater Palm Beach region. It is your generosity that has made not only them but this community shine.
Testimonials from Birthright Israel Alumni in Palm Beach
Brooke Pertnoy, 2006 Alumna
Palm Beach Gardens, FL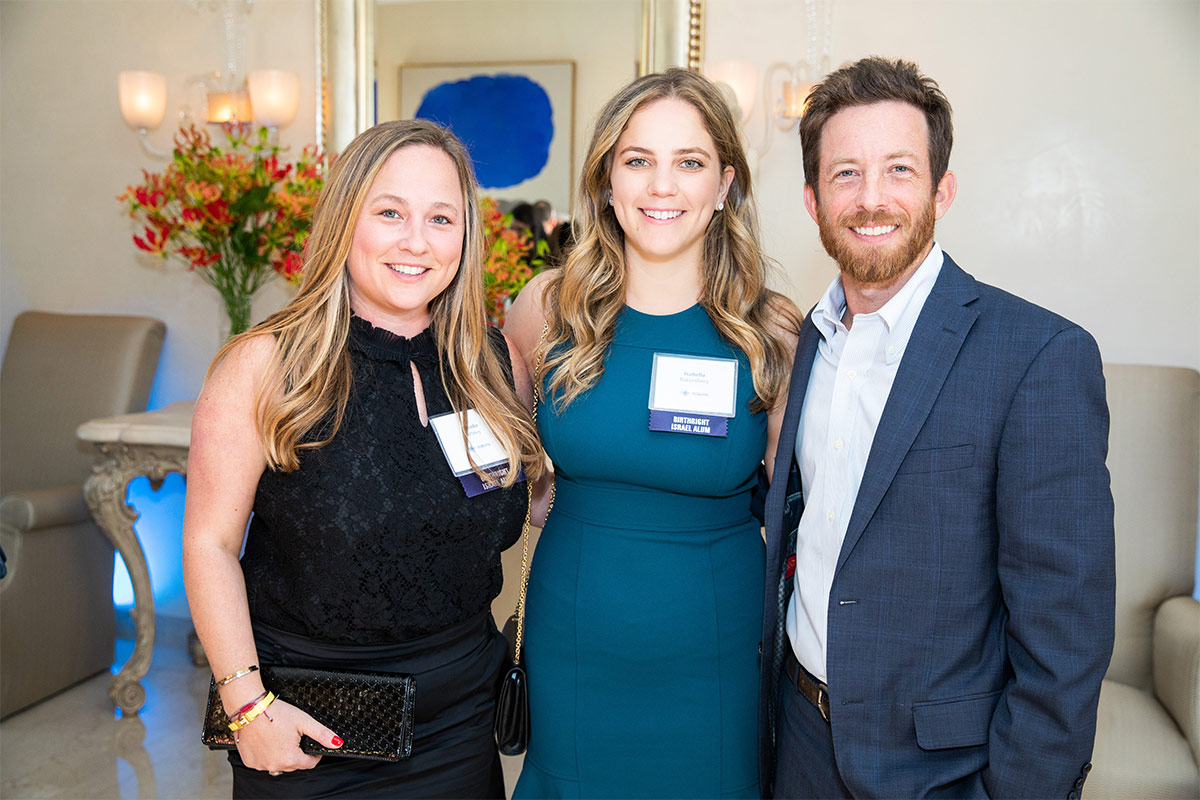 "Birthright Israel was my second trip to Israel but my first one as an adult. I have never felt such a feeling of community, strength, and perseverance than when I was in Israel. I remember having such a connection to my past as it pertains to where I came from but also to my future as we are building a world for the next generation. I'm currently using my knowledge gained from my Birthright Israel experience in a professional role as the Director of the Barbara and Jack Kay Early Childhood Learning Center of the Mandel JCC. I am a new mom and look forward to the day when my daughter can go to Israel."

Isabella Katzenberg, 2016 Alumna
Palm Beach, FL
"My Birthright Israel trip had a major impact on my life. Immediately after my trip I deferred from Graduate School and moved to Tel Aviv for a year. There, I interned at the Birthright Israel Innovation Center in a business and marketing role. I am now attending law school with an amazing experience that has significantly shaped my personality and ability to tackle life. My experience on Birthright Israel was so amazing that I didn't want it to end which is why I stayed. I wanted to learn more about Judaism, Israeli culture, and myself. And the only way I knew I would be able to do this exploring, was because I felt so comfortable on Birthright Israel. Young Jews from all over the world, get together, come from all different backgrounds, but we all share that one common thing- of being Jewish. This opportunity made me realize that what the founders and supporters have done for me/us, we have to continue doing for the next generation of Jews. I am so proud to be the daughter of parents who are passionate philanthropists to the local Jewish community and to Birthright Israel Foundation."

Kevin Shapiro, 2006 Alumnus
Wellington, FL
"Birthright Israel had the most profound effect on my personal Jewish identity. What I took away from this special trip was that Birthright Israel is not meant to make each individual an expert on any part of Israel but instead to introduce the diverse aspects of Israel and send those people back home with a yearning to finish the story on their own. My trip sent me home with part of me being permanently connected to Israel. It directly impacted the ways in which I wanted to live my life and lead in my Jewish community. I have done so by engaging myself in the Jewish Federation of Palm Beach County in the Emerging Leadership Program, Chairing this program, and previously being on the board of Federation's Corporate Sponsorship division, amongst many other hats. I would like to see the program grow. Every time a participant travels to Israel it leads to a stronger Jewish future here and abroad. I know that firsthand."

Chad and Holly Sokoloff, 2000 Alumni
Boynton Beach, FL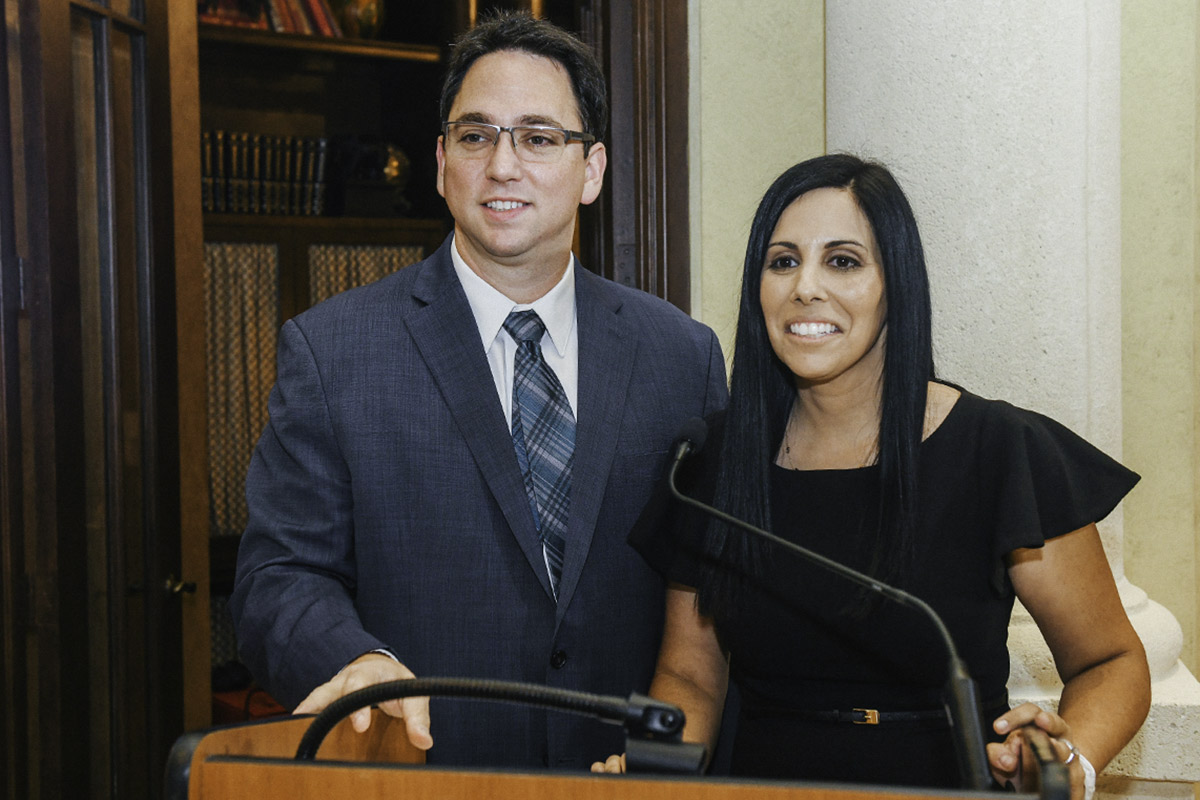 "Birthright Israel changed my family's life in the best possible way. My husband and I met at a Birthright Israel event in Jerusalem, and we now have three nice Jewish boys to carry forward the traditions of our people. We are endlessly grateful for the opportunity that brought us together. Since the trip, we incorporate Jewish organizations into our lives wherever possible. I am an ELP alumna of the Jewish Federation of Palm Beach, I worked at Meyer Prep (formerly Meyer Academy) for four years, and I was a member of the Federation's Jewish Community Study Task Force. My husband, Chad, is also an ELP graduate and a previous member of the Federation's Professional Advisory Committee. We ensure that as a family, we volunteer with programs like Mini Mitzvahs and Eight Days of Giving Back."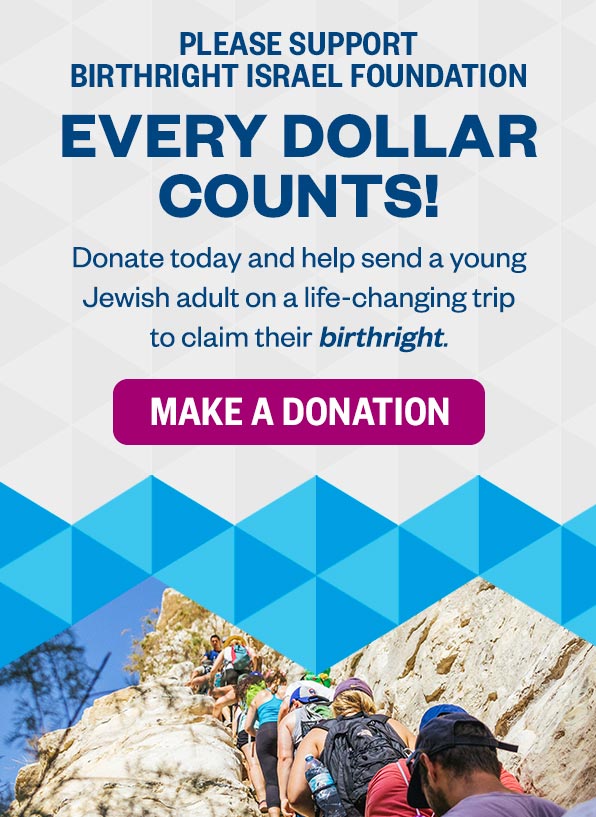 David Buchalter, 2003 Alumnus
Jupiter, FL
"The experience was eye-opening and affirming for me both religiously and geopolitically. The experiences were unforgettable, from hiking Masada on New Year's Day, to touring Israeli military bases and of course seeing Bibi speak to our delegation. Since my trip, I have been a past co-chair of the Jewish Federation of Palm Beach's Business & Professionals Events Committee, and an alumni of the Emerging Leaders and Philanthropists (ELP) track."

Jenna Kay & Braden List, 2013 Alumni
West Palm Beach, FL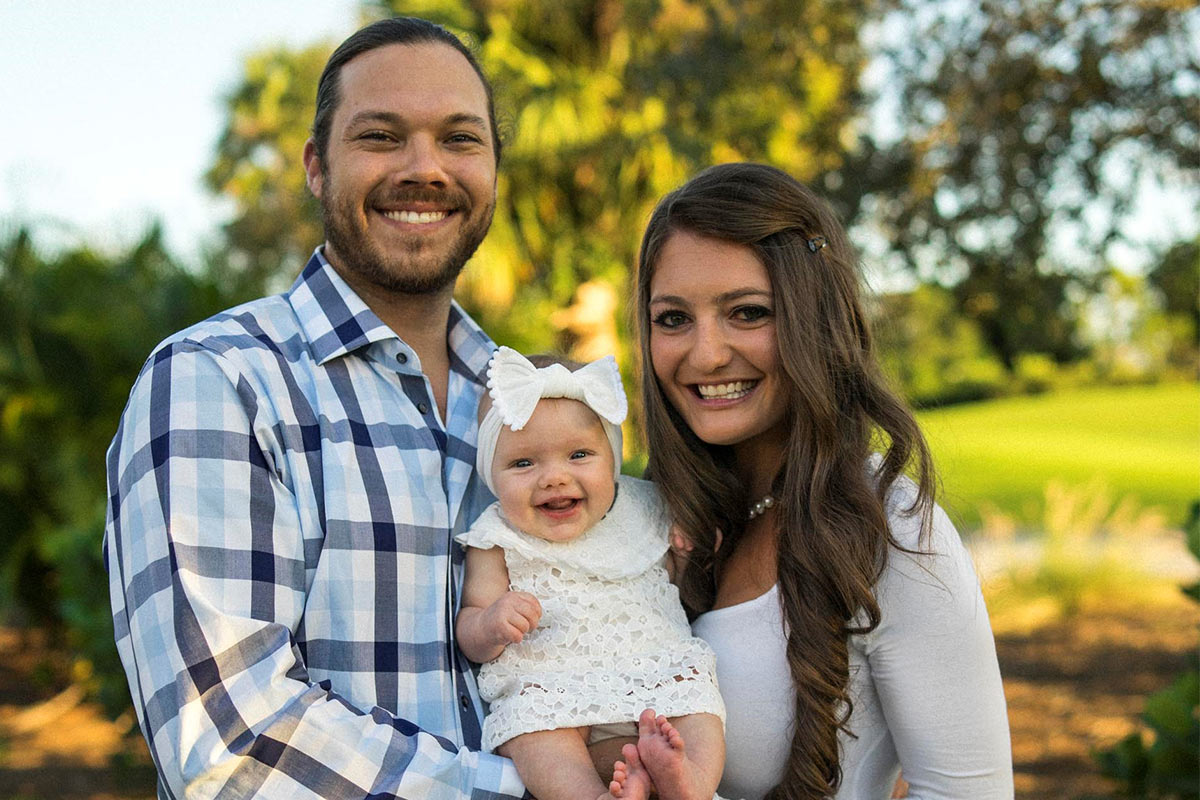 "Braden and I had a life-changing trip and knew the love we had experienced over those 10 days was more than some have in a lifetime.  We decided to stay in Israel for another week and then started a long-distance relationship.  For nearly a full year, I was living in Denver, Colorado and Braden was in West Palm Beach, Florida. Finally, I took the plunge and moved to West Palm while Braden finished his master's degree. We lived there and participated in many temple-sponsored events because we knew we owed it to our heritage and religion that we met in the first place. We helped run a soup kitchen and both sat on the board of our local NextGen chapter for the Jewish Federation. We were even welcomed to Charles Bronfman's home to attend a fundraising event."

Guido Weiss, 2008 Alumnus
Wellington, FL
"While I grew up in a Jewish family in South Florida, I was not particularly connected to the Jewish community. After my trip, all I could talk about was how amazing Israel was – the culture, the food, the people, the history, the community, and the significance to all. I quickly convinced my whole family to go to Israel to see what inspired me so much. Birthright Israel Foundation invested in just me, but my one trip led me to move to Israel, study at Hebrew University, and to at least a dozen friends and family members to visit Israel and become closer to the global Jewish community."
Nicole Segalowitz, 1999 Alumna
West Palm Beach, FL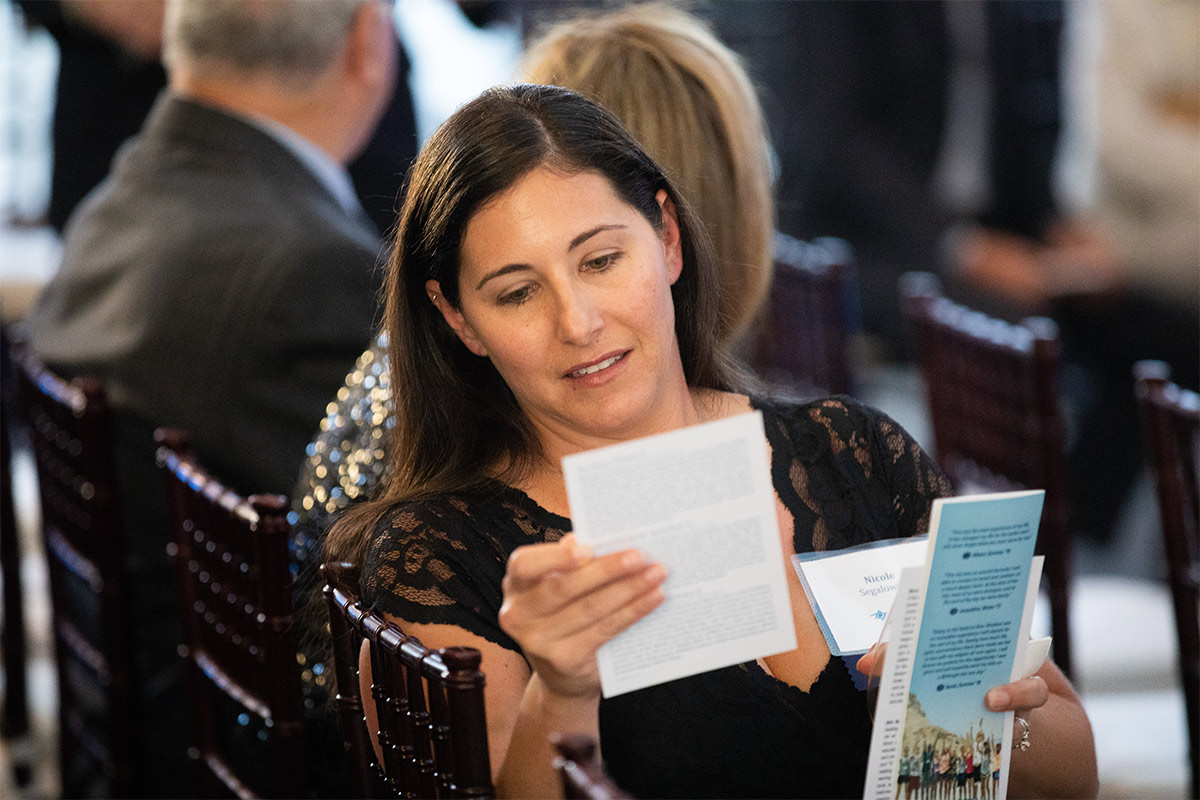 "I very much enjoyed the opportunity to explore some of the most historic and impactful locations in the world as well as felt a true connection to my Jewish heritage. I'm certain that by exploring my Jewish roots and by seeing firsthand the persistence of the Jewish people I am even more compelled to show my children the beauty that Judaism offers. My children have experienced Judaism through the eyes of attending the Barbara and Jack Kay Early Childhood Learning Center at the Mandel JCC. We are also active members of Temple Judea in Palm Beach Gardens."
Adele Small, 2000 Alumna
Palm Beach Gardens, FL
"I did not originally get a spot, but then one opened the day before the flight was leaving from Miami. When I was called and offered it, I never hesitated. I did not know anyone going on the trip, but I ended up meeting my best friend still to today through Birthright Israel. Besides my cherished friendship, I left with a new sense of spirituality, connection and love for a country I had only learned about at Hebrew school. As an elder law and special needs attorney, I see firsthand how our local community relies on services provided to assist those in need. Personally, I remain involved in programs at the Mandel JCC where my children attend enrichments and summer camp as well as at Temple Beth Am. We are also a Meyer Prep family."
Courtney Simmons Demri, 2012 Alumna
Palm Beach Gardens, FL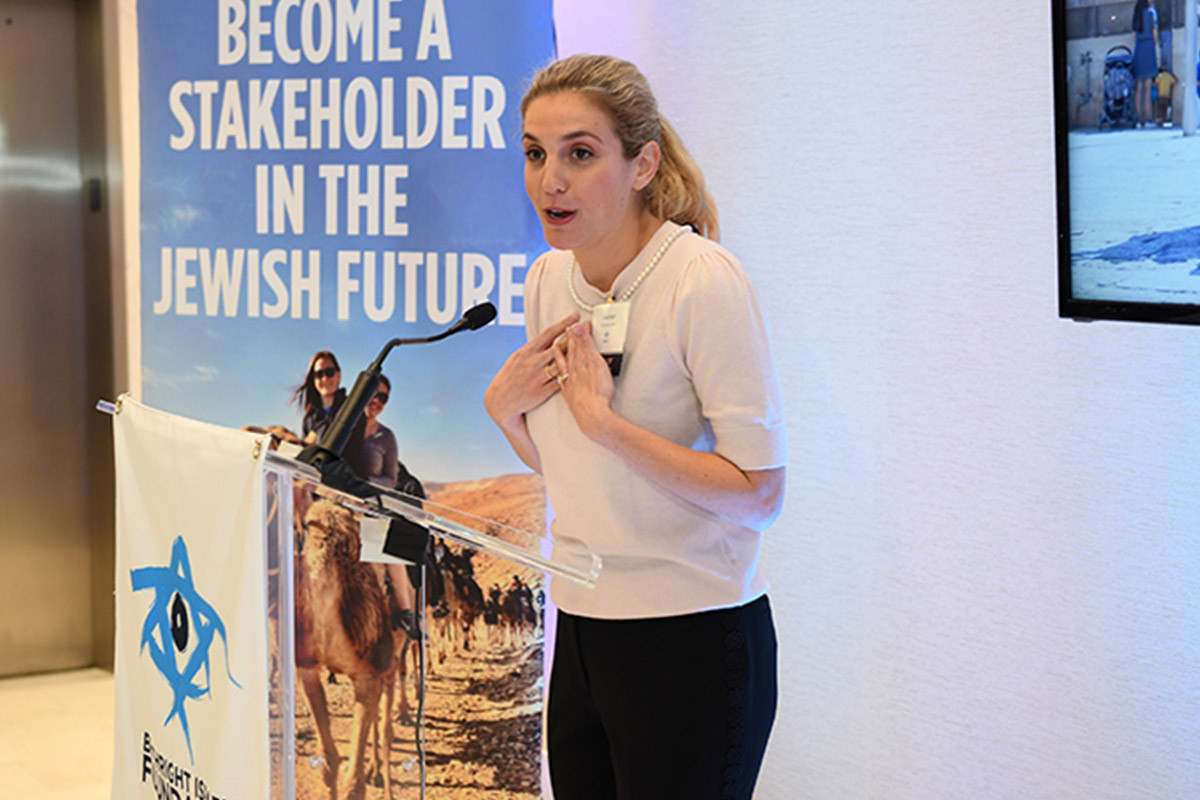 "My experience has stayed with me for seven years, from helping me find Jewish identity in college, to providing me a love for my homeland, to giving me the inspiration to start a charity, to guiding me in the right path to meet my husband, to helping me find a Jewish community as I transitioned to living in a new state. I owe it all to Birthright Israel."
Ilya Aylyarov, 2014 Alumnus
Boynton Beach, FL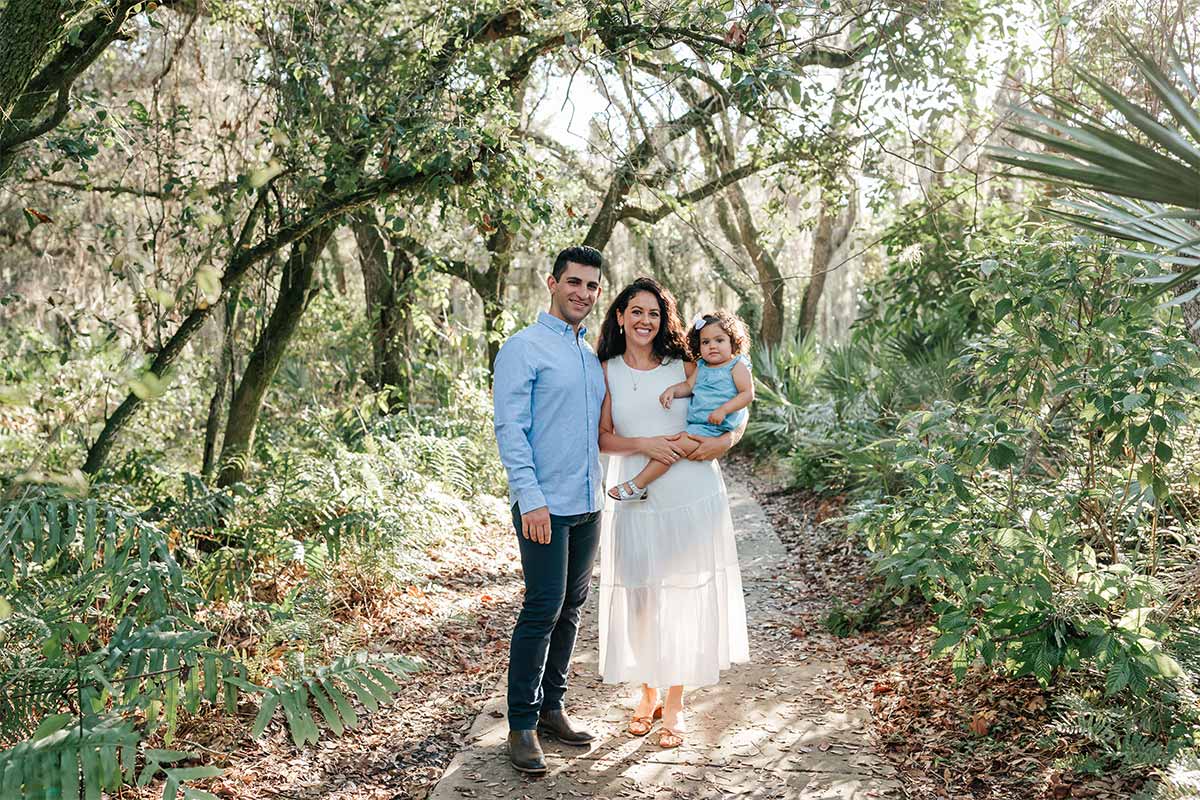 "As Bukharian Jews, my family came to the US refugees, fleeing a civil war in what is now modern-day Tajikistan and Uzbekistan. Despite living in a communist country and surrounded by others that weren't friendly to Judaism, my family managed to maintain their beliefs and practices. They continued learning Hebrew and praying and performing circumcisions, and marrying other Jews to give their children the same Jewish background that each of them grew up with. It was so important to my family that they were willing to do these things in the face of hostility and oppression that it showed me how vital Judaism and the State of Israel are to our people. Birthright Israel afforded me a chance to travel to Israel and reinforce the values my family fought for decades to keep. A trip like this would have never been financially possible for my family or me. I recently moved to Boynton Beach, FL for my new job at JFK Medical Center. We came here not knowing much but had heard it was a great place to raise a Jewish family…and it most certainly is. Our daughter is having the time of her life at the Mandel JCC in Boynton, and we've met countless young Jewish families with who I am sure we will remain friends with. Most importantly, I am happy to pay this experience forward as much as I can."