Abbie Barkan was fortunate to participate in Onward Israel this past summer. Recently, Birthright Israel announced its merger with Onward Israel. Birthright Israel Foundation is lucky to make experiences like Abbie's possible for young Jews in Atlanta and around the country. Below you will learn more about Abbie's Onward Israel internship and time living in Israel.
Q&A with Abbie Barkan
Tell us how you learned about Onward Israel.
Abbie Barkan: "I learned about Onward Israel through friends at UT Austin and the University of Georgia who had previously participated in the program. I wanted to participate because the program offered me an opportunity to work while living in Israel, which has been a dream of mine."
How did you prepare for your Onward Israel experience?
Abbie Barkan: "I prepared for the Onward internship by frequently emailing my boss about expectations for the job. I packed accordingly for work and personal plans too. Also, I looked through many restaurants and activities that Israel offers."
How do you think Onward Israel assisted you in achieving your personal and professional goals?
Abbie Barkan: "Professionally, I worked in an amazing work environment that truly taught me a lot about myself and others. Personally, I did a lot of things I would not normally do, like try new foods and go on
frequent adventures throughout the country."
Share more about what it was like to live and work in Israel. Do you feel more connected to the land and people after being fully immersed in Israeli society?
Abbie Barkan: "Living and working in Israel was truly my most amazing experience ever in my lifetime. I felt like a local getting my coffee from Anabelle's every morning and going to the same restaurants and
bars at night. I already felt a great connection, but now I can say I have an even greater connection and appreciation for Israel and the people."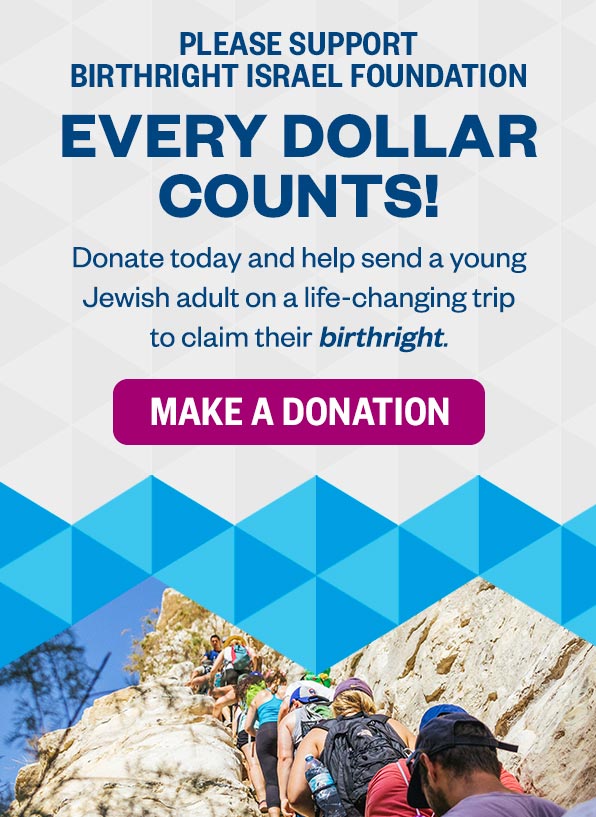 Are you involved more in your Jewish community because of your Onward Israel experiences?
Abbie Barkan: "Yes and No. I have already been involved in my Jewish community, so I would not say Onward is the reason I am involved. However, Onward Israel has made me continue to want to be involved."
What would you say to them if you could meet the donors who made your experience possible?
Abbie Barkan: "I would say THANK YOU for the best summer of my life. It truly was something else."