Growing up, my Jewish identity was important to my family, so it was important to me. However, as a young adult, I decided that I wanted to discover what Judaism meant to me. More so, I wanted to define what role Judaism would play in my life as an adult. This longing, combined with my sense of wanderlust, inspired me to sign up for a Birthright Israel trip. I even chose to extend my trip to volunteer on a small organic farm in July 2017.
I signed up for Birthright Israel, not knowing anyone else. This was the first of many things that pushed me out of my comfort zone on the trip. However, I am thankful that I took this risk because it allowed me to make even more meaningful connections with the participants and Israelis. In particular, the Israelis gave me a new sense of confidence in myself.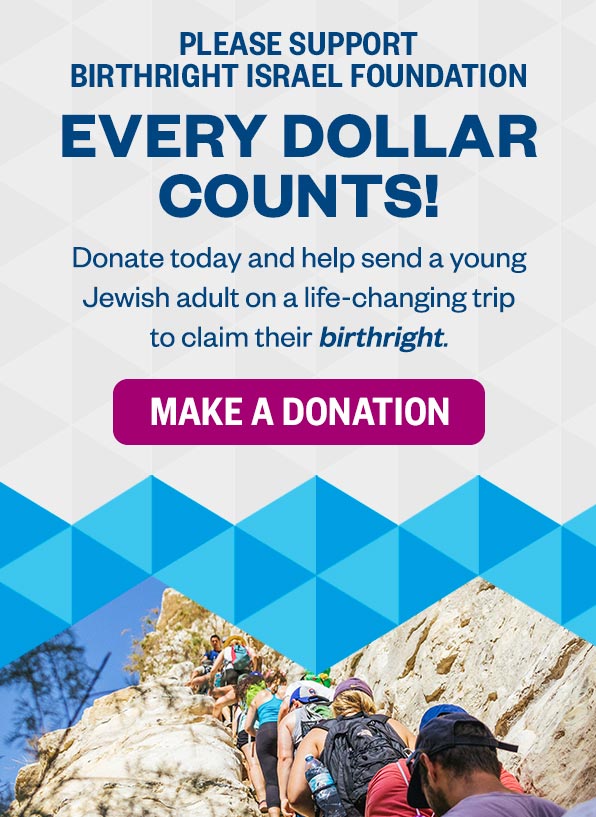 Going on Birthright Israel, I expected a few things. First, I expected Israel to be beautiful, but I was unprepared for how awe-inspiring its stunning and varied landscapes truly are. I had never been to a place where I could experience mountains, desert, and water, all in such close proximity. As someone who loves to be outdoors, being in the country's beautiful landscapes that were also so rich in history inspired me to feel connected to my Jewish identity and ancestors in a way I had never felt before.
Jerusalem
Although the entire trip itinerary was truly amazing, the highlight of the trip for me was Jerusalem. As a passionate foodie, I loved exploring the Machne Yehuda Market on Friday afternoon, tasting foods, and watching families prepare for their Shabbat meals. Later in the evening, visiting the Western Wall on Shabbat evening was a magical and beautiful experience that I will never forget. Lastly, Yad Vashem was an emotional, but important experience for me, helping me to feel closer to my grandmother and understand her story. My grandmother, Oma, was a Holocaust survivor who, like many others, often struggled to put her story into words.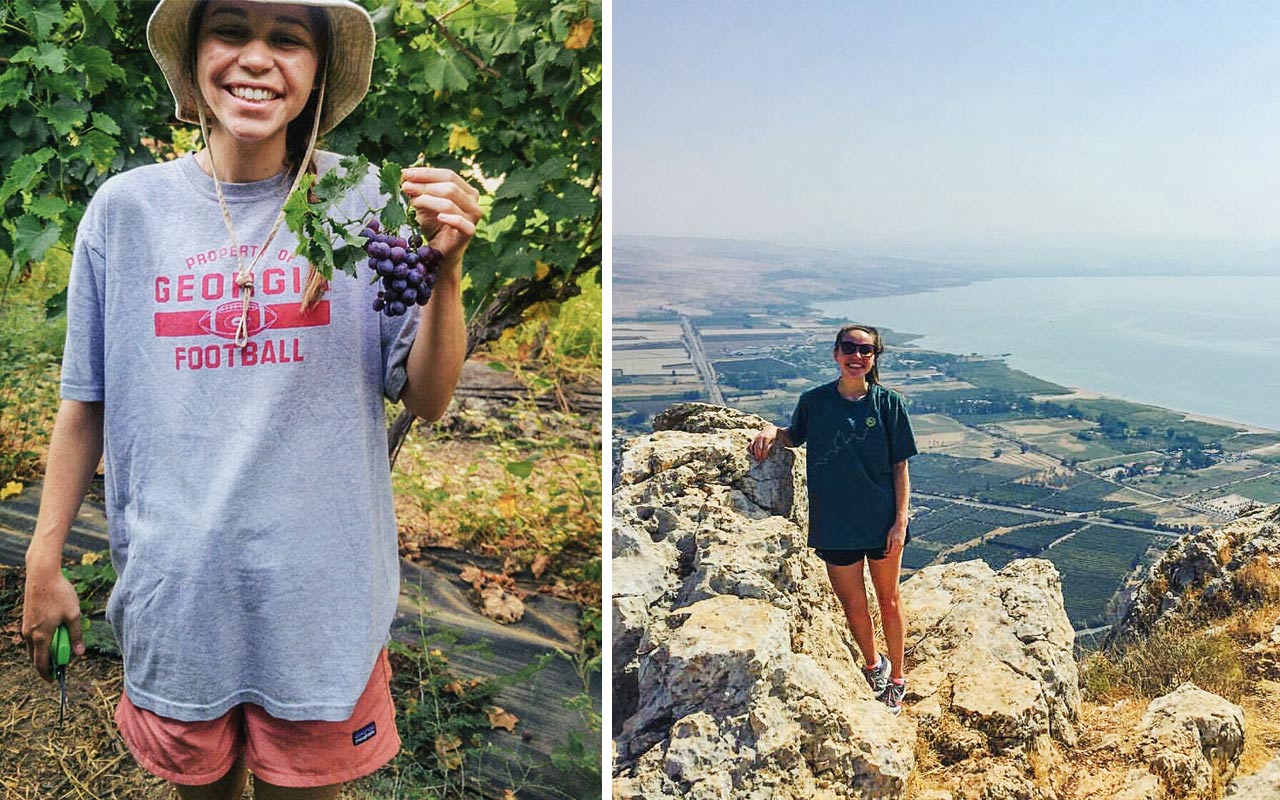 Making the Most of My Birthright Israel Trip
After my 10-day group adventure, my personal adventure continued. I stayed in Israel and volunteered at a small organic farm. At the farm, I was able to learn about desert agriculture, eat fruits and vegetables straight from the earth and sleep under the stars. My time at the farm helped me learn more about the culture and food of Israel. However, it also helped define my current career path. After spending time on the farm, I knew I wanted to share the joy that I felt there with others.
As an AmeriCorps/FoodCorps service member, I teach students at two elementary schools about the benefits of growing their own fruits and vegetables. I also share with them gardening skills, cooking, and the food traditions of many cultures. I am fortunate to be able to share the farming knowledge and recipes that I learned in Israel with my students in Georgia.
Post Birthright Israel
Several years after visiting Israel, I dream of going back again. Back home, I have found ways to connect both my experience on Birthright with my family traditions. I also always try to create a connection to Judaism that is truly meaningful to me. I could not more highly recommend to those who are able that they take advantage of the amazing opportunities that Birthright Israel provides.
Lastly, If I could meet the individuals who made my trip possible I would give them a huge THANK YOU. I'd let them know what a truly life-changing experience they gave me and so many others!