Like so many young Jewish adults, I was raised in a mixed-faith family. With my mother identifying as Presbyterian and my father identifying as Jewish, it was up to them to decide how both my brother and I would be raised. Judaism is hugely important to my father's side of the family and my parents decided that the best way to raise my brother and me was by incorporating as many elements of Judaism as possible.
As such, I grew up identifying as Jewish, attending Hebrew school, having a Bat Mitzvah, and of course, attending synagogue. The community I grew up in, located in Grand Rapids, MI, may have been small, but it is a vibrant community that is continually growing and adapting.
While at synagogue, my family would always hear about trips to Israel, but never knew when that would be possible. With my parents' crazy work schedules, it was unlikely we'd go to Israel with the congregation, and knew that we would each go to Israel when the time was right for us. As I got older, I saw my cousin's Facebook posts about their Birthright Israel trips and I was filled with curiosity because this was something that I did not know was a possibility.
Back in 2005, Birthright Israel was beginning to gain traction and it seemed like a possibility for me to be able to go to Israel. Both my dad and I would look at all of the pictures posted on social media and get excited about the possibility of us, too, visiting the homeland. Of course, my dad wasn't eligible for Birthright Israel, but it made him excited knowing I would one day get to go and that he would find a way there as well.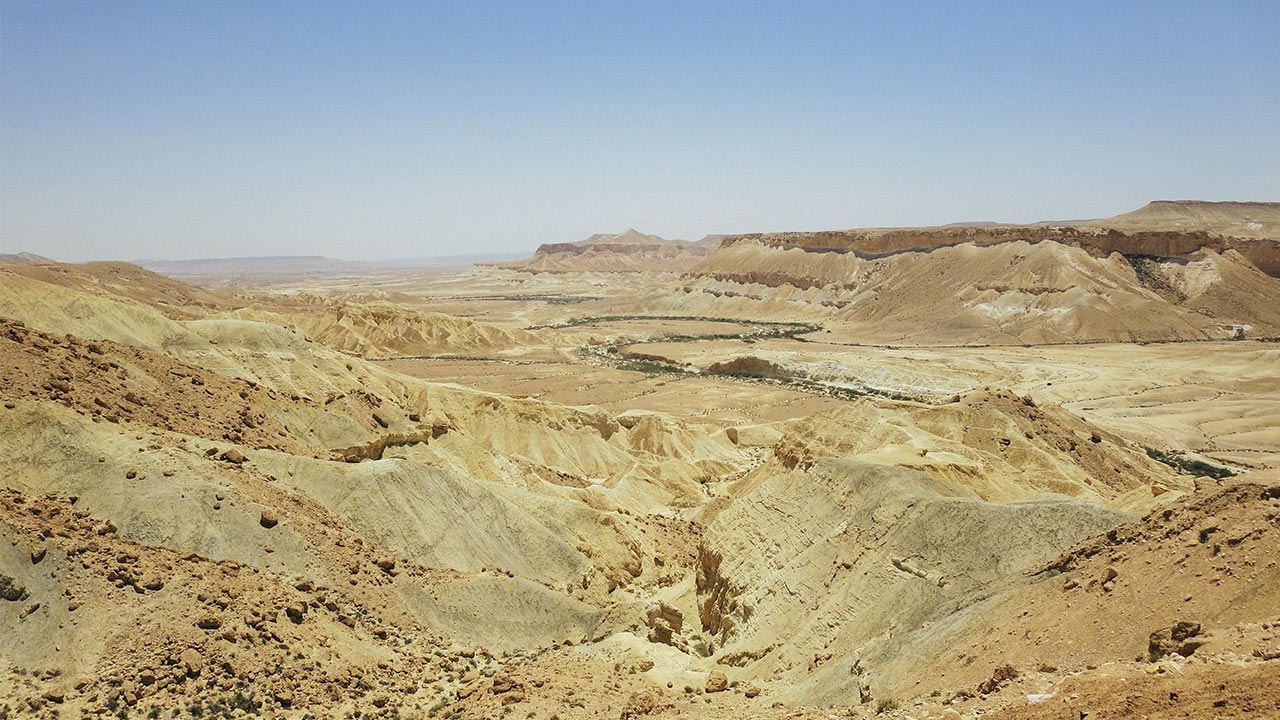 Eventually, I went off to college Alma College, at a small liberal arts school located in mid-Michigan. I became involved with the Hillel Campus Alliance of Michigan, a part of Michigan State University's Hillel that served the smaller schools within the state of Michigan that could not support a Hillel house of their own. The Hillel staff talked about Birthright Israel all the time and let me know that whenever I was ready to go to Israel and go on this once in a lifetime adventure, I was welcome to go on one of their trips.
When my senior year of undergraduate education was coming to an end, I contacted Nate Strauss, Michigan State University's Hillel IACT Coordinator, and let him know that I was ready to go to Israel. Nate was terrific and a huge help in the process—I am so glad that I went on an IACT trip due to all of the unique experiences that I was able to go on, including going on a Jeep tour of Northern Israel.
My Birthright Israel trip began in mid-May and I was a bit nervous at first since because there was an Israeli-Gaza conflict occurring and I was hearing about how Israel was under rocket fire on CNN. I was nervous and luckily, a ceasefire was reached, allowing me to head to Israel. As I met my group at JFK Airport, I saw a few familiar faces and was excited to meet new people. I have to admit it was weird not really knowing anyone, but it was very cool to do my own thing because I wasn't tied down to a friend group.
As soon as we landed in Israel, everything came to life. I had only ever read about some of these places, like Tzfat, The Western Wall, and the bustling city of Tel Aviv. Being able to see Israel in person is something I cannot even put into words. Along with not being able to even put it into words, it's hard to even explain the emotions that occurred while I was in Israel. I felt relaxed and like I was where I belonged.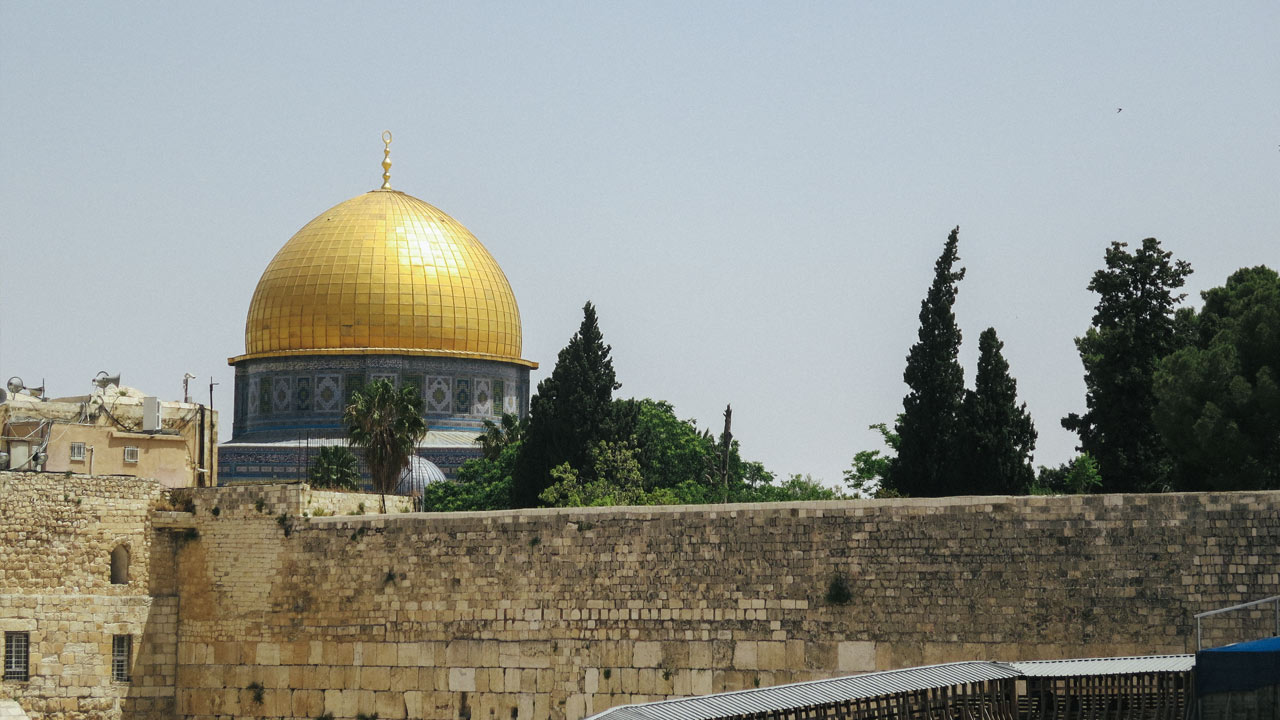 Everyone talks about Jerusalem and how it was the highlight of their Birthright Israel experience, but Tzfat had the most significant impact on me. For me, it was the history and the spiritual energy that existed all around. We were able to attend a brief music performance which elevated my spirit even higher and made me feel even more connected to Israel. I know there is some type of energy there – it's a very powerful place.
After exploring northern Israel and southern Israel, it was time to explore the heart of Israel—Jerusalem. As we walked through the gates that led us into the Old City, it felt as if we had turned back time. Just as with Tzfat, it's hard to explain the city other than to explain the notion that this was home and where I belonged. My Birthright Israel group then went to the Western Wall and I felt so proud to be standing there. Here I was, on Birthright Israel, standing at the oldest living part of Judaism that exists today and felt like I was home and connected with something much larger than myself.
Overall, the program opened up my eyes. Going on Birthright Israel and seeing other Jews from a variety of walks of life showed me that even though there may not seem like there are always a large amount of Jews everywhere, there always are in Israel. Going to Israel as a Jew is not just a trip—it is a homecoming.
Lastly, having the Birthright Israel experience allowed me to return home with a stronger connection to my Jewish identity. When I think about who I am and what defines me, being a Jew is something that is more prominent now than it was over a year ago—all because I went to Israel and began to learn about who I am as a Jew. Now, I live in Detroit, where I'm studying for my Master's Degree and I make an effort to continue learning about Israel whenever I can. Without this experience, I do not think that I would be the person who I am because of how much this trip changed my life. All I can say is thank you for your generosity to make this trip possible.