The Birthright Israel experience equally benefits young Jewish adults from the Diaspora and Israeli participants, known as Mifgashim. For many young Israelis, Birthright Israel provides an opportunity to understand Jewish life outside of Israel.
More so, the 10-day experience allows them to see their country through someone else's eyes, which furthers their appreciation for their home. To date, more than 115,000 Israelis have participated in Birthright Israel like 2019 Israeli alumni, Liora and Guy. In an interview, the former Israeli participants share with us why they feel the experience is life-changing.
Were you excited to go on a Birthright Israel trip?
Guy: I was very excited to go on Birthright Israel for many reasons. First, I was super excited to meet people from around the world, get to know each other and just generally have lots of fun! Secondly, I was really looking forward to sharing my knowledge and my opinions on my country with them. Plus, I was really excited to hear about their opinions. Finally, as an IDF Officer that works days and nights, the Birthright Israel trip is like a week off of work for me. A week in which I travel the country, make new friends and have new amazing experiences.
Liora: I was very excited, because I really like traveling throughout Israel and especially with new people who are curious to know my country – which is exactly what Birthright Israel does!
What was your favorite part of the trip or the moment you'll never forget?
Guy: My favorite moment was probably the first time we went as a group to Mahne Yehuda market in Jerusalem. I live really close, and I go to the market quite often, so I had lots of experience and knowledge to share with the group. I felt like everyone had a great time, and I managed to contribute to their experience on Birthright Israel.
Liora: My favorite part was that we celebrated the new civil year together. After a long day of hiking, we all went out to celebrate, and I felt like I was going out with my good and close friends, even though I only know them for a few days. I know that I will always have a special connection with them.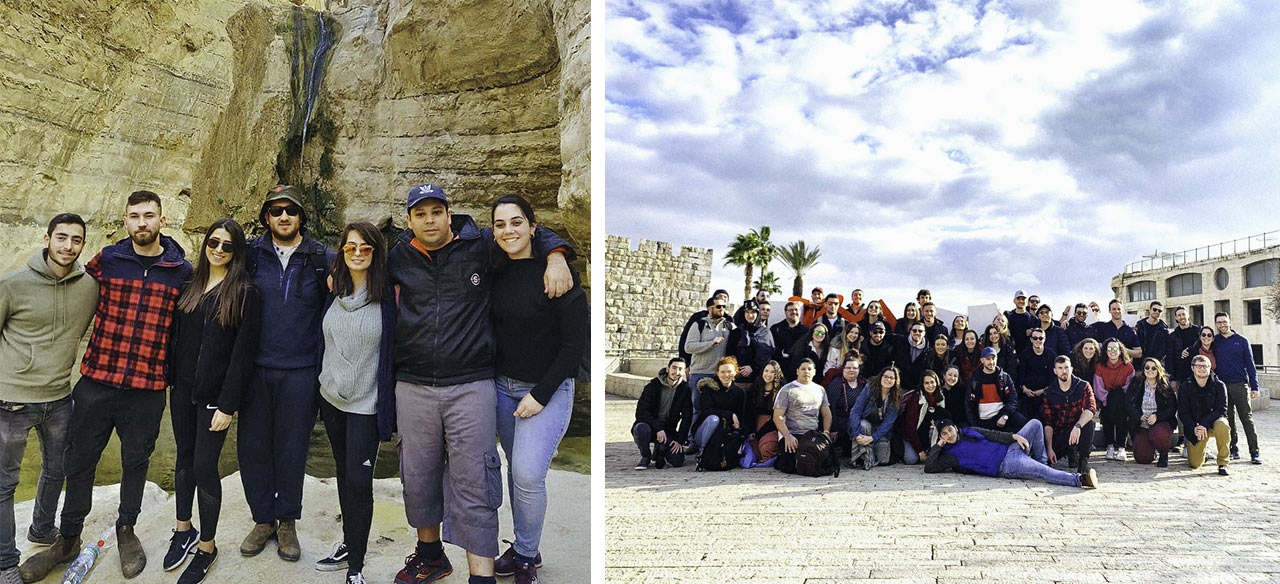 What did you learn from the American participants?
Guy: I learned about their opinions on Israel and on the US. We talked a lot about politics in both countries, so I learned a lot about their opinions on both governments. But most importantly, I learned that we have the same values as humans, but specifically as Jews. Even if we live thousands of miles apart, we are still very much alike.
Liora: I learned how different the Israeli and American participants are. However, despite these differences, we can be good friends and support each other, like when we hear stories at Mount Herzl.
What do you think the Americans learned from you?
Guy: I think they learned a lot about Israeli culture. They learned that Israelis in general are very warm and fun people. They learned a lot about the different opinions in Israeli society and about the history and the complex security situation. I think the most important thing the Birthright Israel group learned from us is about our dedication and commitment to the safety of our country.
Liora: I think the Americans learned from me about life in Israel, about what happens to civilians after they finish military service, and about different types of routes you can take in the military. In addition to the differences they learned about our lives, I think they understood that life in Israel is very diverse and not just what they may hear on the news.
Why do you think Birthright Israel trips are important for Jews living outside of Israel?
Guy: I think Birthright Israel trips are really important for Jews living outside of Israel because the trip is a unique opportunity to learn and hear about Israel from the people who actually live here. Secondly, to hear about Israel from people who serve in the IDF and protect Israel is a powerful and meaningful experience.
Liora: Yes! Birthright Israel is an important trip where Jews can connect to their roots in an experiential way that includes trips to the most sacred and interesting places all while getting to know amazing people.
Why do you think it is important for Israelis to go on Birthright Israel trips?
Guy: I think it's important for Israelis to go on Birthright Israel because I believe it is our duty as Israelis to share our knowledge of our country with Jews around the world. I think it's important for Jews worldwide to hear what's it like to live in Israel, serve in the army, learn about our culture, and lots of other aspects of life. Secondly, I think it's really important to form connections with Jews around the globe. At the end of the day, there aren't many Jews worldwide, and I believe it is important to form friendships with one another and improve the connection and communication between each other.
Finally, as much as I think sharing knowledge is important, learning from them is equally important. Learning about the different ways of being Jewish in different places and lifestyles is important and may help shape our own personality.
Liora: Israelis need to go to Birthright Israel because they need to get to know and connect with Jews from all over the world. This acquaintance can lead to lifelong friendships. This trip also strengthens their sense of belonging to the Land of Israel.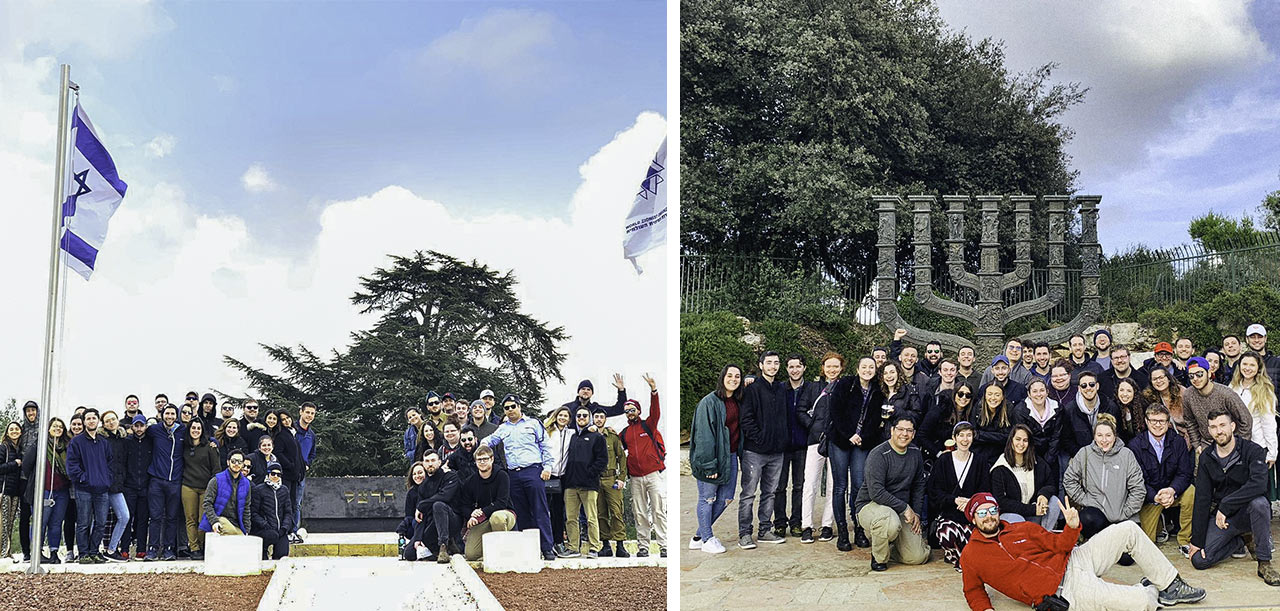 ---
As you can see from Liora and Guy, Birthright Israel trips play a crucial role in young Israelis' lives. You can play an active role in ensuring the gift of Birthright Israel is available to future Israeli participants when you make a tax-deductible donation to Birthright Israel Foundation.