Spring has sprung. Passover is here and you're already thirsting for the four promises of redemption. Although it's tempting to think about reclining, everything will fall flatter than the bread of affliction without a little Passover planning.
On Passover, we like to mingle the holiday's greatest hits with a few contemporary recipes. Bubbe's Matzah Ball Soup is a keeper, of course, but we also wouldn't mind a side of Passover's trendiest grain: quinoa. Read on for more recipes, including several from Birthright Israel alumni, to help spice up your Passover.
The Souped-Up Seder Plate
Whether it's handcrafted Judaica or a simple platter, the seder plate, or k'arah, is the shining star of the night; Elijah and the afikomen tie for second.
The seder plate adds a sensory experience to the Haggadah reading and makes us mindful of our ancestral roles in the Exodus story. The feelings, smells, and tastes of escaping from Pharaoh are symbolized by the following foods on display:
Zeroah (shankbone), commemorating the ancient Passover sacrifice
Beitzah (roasted egg), commemorating the temple festival sacrifice and the cycle of life
Charoset (paste of fruit and nuts), reminding us of the mortar used to build the pyramids
Maror and chazeret (bitter herbs), reminding us of the bitterness of slavery
Karpas (green vegetable, usually parsley), celebrating hope and renewal but dipped in saltwater to commemorate the salty tears of the Jews during their slavery in Egypt
Within the past few decades, which is fairly recent for the world's oldest monotheistic religion, a ritual has emerged to place an orange on the seder plate as a gesture of inclusion and acceptance of all Jews, particularly LGBTQ Jews. Even more recently, a chronically ill rabbi suggested putting a spoon on the seder plate as a symbol of nourishment and care for disabled and chronically ill Jews, such as those fighting COVID-19.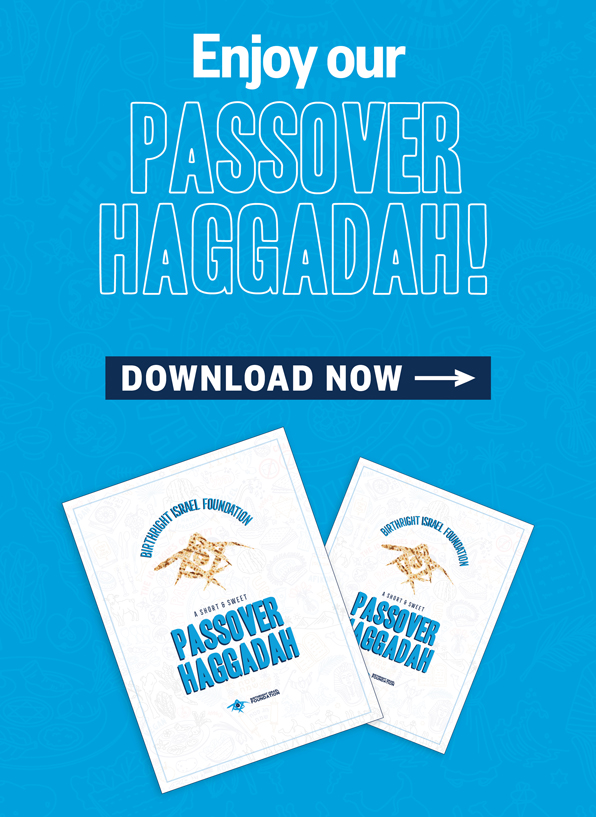 Classic Passover Starters
Good food always starts with a good story, and the story of Passover is a doozy. The Jews were slaves in Egypt, but they escaped. They fled Egypt so quickly, they didn't have time to bake their bread. Instead, it baked in the sun on their journey, resulting in the mother of all flatbreads: matzah. And that brings us to the perfect Passover starter, matzah ball soup.
Matzah Ball Soup
Matzah balls, or knaidel, are made from matzah meal and probably weren't eaten during the Exodus, but they were eaten in Ashkenazic homes long before being mass-produced by Manischewitz in the 1930s. Watch The Nosher's step-by-step video tutorial on how to make chicken soup with matzah balls from scratch, or dive straight in with food blogger Tori Avey's Yemenite Matzah Ball Soup.
Gefilte Fish
Another Passover staple, gefilte fish, is almost as debatable a topic as politics. Love it or hate it, you can't deny its impact on Jewish culture. Since its origins in Ashkenazic shtetls of Eastern Europe, we've been eating, debating, and even writing children's books about it. Skipping the question of loaf versus jar—and don't even get us started on what type of horseradish, or chrain, to serve with it—this modern and elegant salmon and halibut gefilte fish recipe from Tasting Table is poached in a flavorful wine broth and will satisfy everyone's palate.
Meaty and Meatless Passover Main Dishes
Traditional Passover eats like brisket most likely became popular because of their low cost and large cut. The highlight of many Jewish holiday meals, brisket can be prepared a hundred different ways, and everyone has a recipe. We like this moist Passover brisket from Serious Eats, which is braised slowly with lots of aromatic vegetables and spices.
If you're looking for a meatless main dish, check out these cheesy machos, a.k.a. matzah nachos, from Le Cordon Bleu graduate Amy Kritzer. Another main course option this Passover comes from Chef Alexis Sicklick, a Birthright Israel trip alumnus who shared her simple yet delicious recipe for Matzah Lasagna with us.
Decadent Desserts for Every Palate
We've saved the best for last. Passover's sweetest tradition, charoset, has its own spot on the seder plate—and we eat it all week long, not just at the seder. Sweeter yet is this Ashkephardic charoset from food blogger Tori Avey. A blend of Ashkenazic and Sephardic traditions, the recipe combines symbolic foods like dates, apples, walnuts, raisins, banana, sweet wine, and cinnamon for a mashup unlike any other.
If you're trying to think beyond your childhood favorites like coconut marshmallows and jelly candies, this mouthwatering matzah brittle recipe from Birthright Israel alumnus and foodie Erica Eckman is topped with a chocolate drizzle and dash of sea salt. We also love these coconut-halva macaroons from alumnus and foodie Jake Cohen, which are a fun twist on a classic. But if it's brownies you're jonesing for, we've got a recipe from Chef Sicklick below.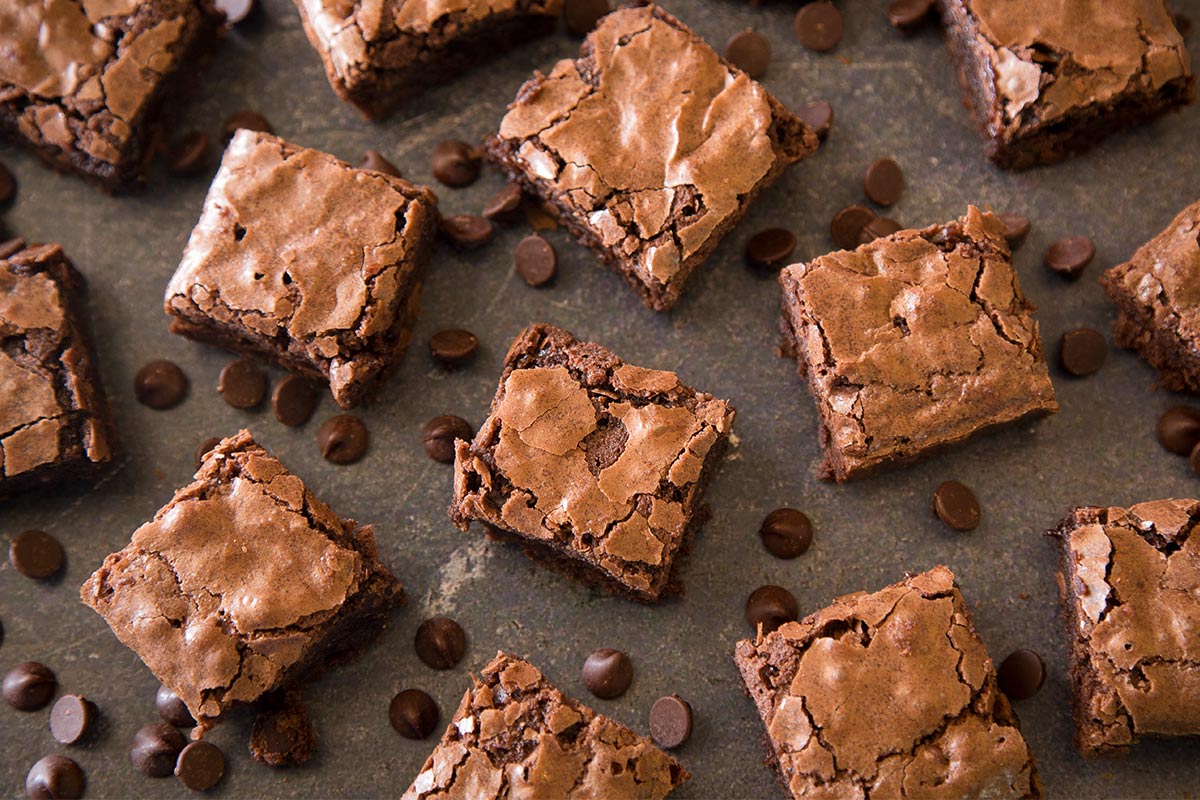 Passover Brownies
Yield: 16 pieces
Ingredients:
2 eggs, slightly beaten
1 cup sugar
¼ cup cocoa powder
Pinch of salt
½ cup vegetable oil
½ cup matzah cake meal
½ cup chocolate chips (any kind)
Directions:
Preheat the oven to 325 degrees Fahrenheit.
Line an 8×8-inch baking pan with foil and grease lightly.
Combine eggs, sugar, cocoa powder, and salt in a bowl. Mix with a wooden spoon until fully incorporated.
Add oil and stir vigorously to combine.
Add in cake meal and mix until smooth.
Finish with chocolate chips, mixing until evenly dispersed.
Bake for 25-30 minutes or until the top is shiny and the edges are dry (or until a toothpick comes out clean).
Cool in pan.
Cut into 16 pieces and enjoy.
Note: To make these brownies vegan, replace the 2 eggs with 2 bananas. For a little spice, add 1 tsp. cinnamon and ¼ tsp. ancho chili powder during Step 3.
Printable Passover Coloring Pages
Get your kids excited for the holiday with Birthright Israel Foundation's Passover printable coloring pages. When coloring these pages, the Passover story will come alive for your little ones.
Get More Goodies in Your Inbox
We hope you've enjoyed our recipe picks for the perfect Passover. Which ones will you be using? For more recipes, stories, and other resources, be sure to subscribe to our updates.