The year 2021 came with its highs and lows, but for young Jewish adults, Birthright Israel was the peak. Despite a global pandemic, the trip prevailed and ensured the gift was there when young adults needed it most. Many signed up with a desire to reconnect with each other after long periods of isolation, while others were looking to see Israel firsthand and form their own opinions. Most of all, Birthright Israel Foundation's donors made each trip possible through their endless generosity and financial support. Thousands of young Jews packed their bags, boarded planes, and took their first steps in Israel with high hopes.
Quotes from 2021 Birthright Israel Participants
For Many, The Trip Gave Them a Newfound Pride in Their Jewish Identity

"It was so special to create a strong bond with my fellow trip mates and to learn our history and to gain pride and understanding of who we are as Jews. Hanan, our trip leader, did a superb job of sharing the history and the culture and the nuanced complexity of our history and our current implications as Jews in the 21st century. I think about being in Israel all the time now and I would love to go back as soon as possible, hopefully, to staff a trip and help foster the same environment for others."
Leah Ahdoot
Irvine, CA
"For me, the pinnacle of the trip was my visit to the Western Wall. Standing at the base, I felt a sense of pride as those prayed around me. A lifetime of memories overwhelmed my mind, as I reconnected with the faith of my family. I yearn to go back with my Birthright Israel group, visit my Israeli friends, and continue to explore the country that I never knew I'd fall in love with. Today, I'm confident in my identity as a Jew and as a spokesperson for Israel."
Ethan Bettinger
Boston, MA
Learn More About
Ethan's Experience →

It Helped Them Become Supporters of Israel and Stand Up Against Antisemitism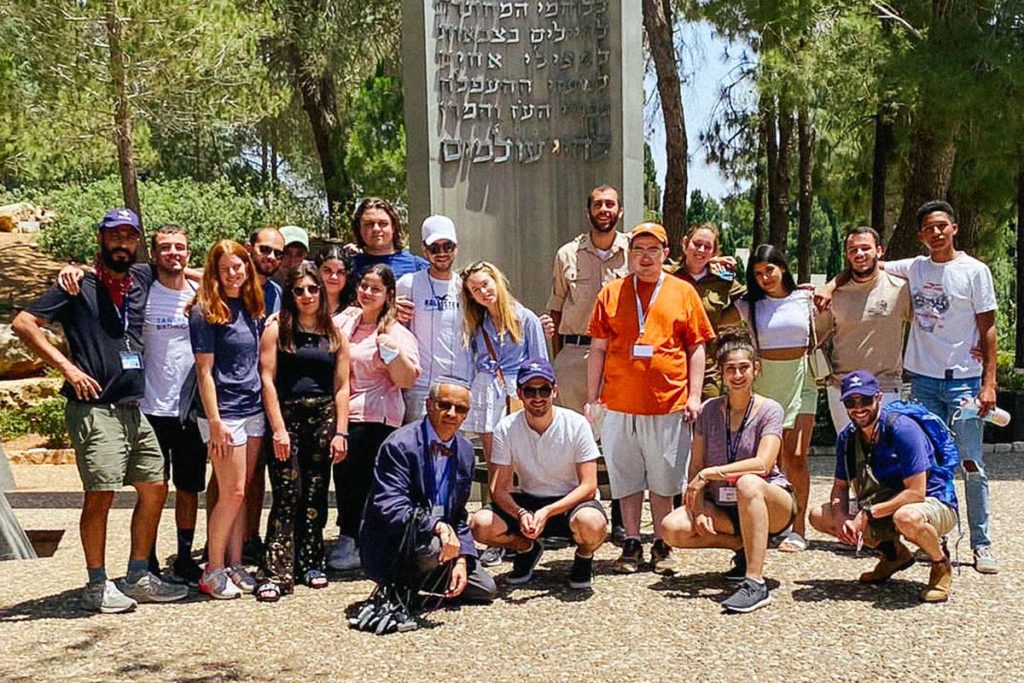 "The story of Masada and the mass suicide is just one of many that remind us how close we have come in the past to losing Judaism. Walking the halls of Yad Vashem and throughout Mount Herzl helped me to realize the importance of a Jewish nation and how it cannot be taken for granted. We must stay vigilant in ensuring Israel's future, now and forever."
Sam Olsen
Lansing, MI
Learn More About
Sam's Experience →

Many Bonded with Their Israeli Peers and Made Lifelong Friends

"While American Jews live a world away from Israeli Jews, we lead parallel lives. We are tied together by something that isn't tangible – an invisible thread. There is an intrinsic connection between us and our IDF soldiers. We walk side by side in our goals, in our dreams, and in our lives as Jewish people."
Jenna Barricklo
Boston, MA
Learn More About
Jenna's Experience →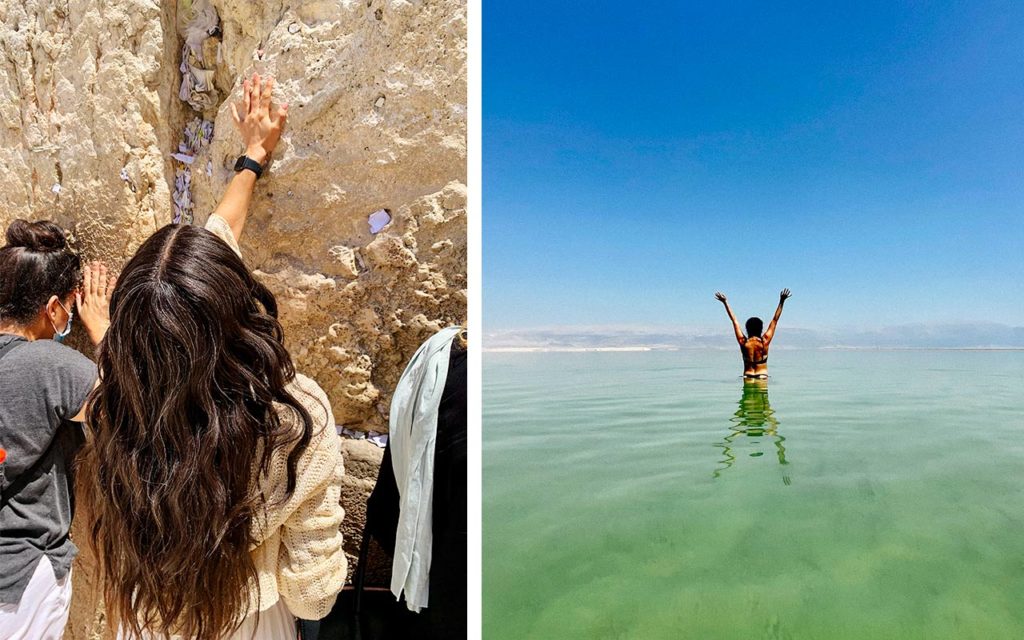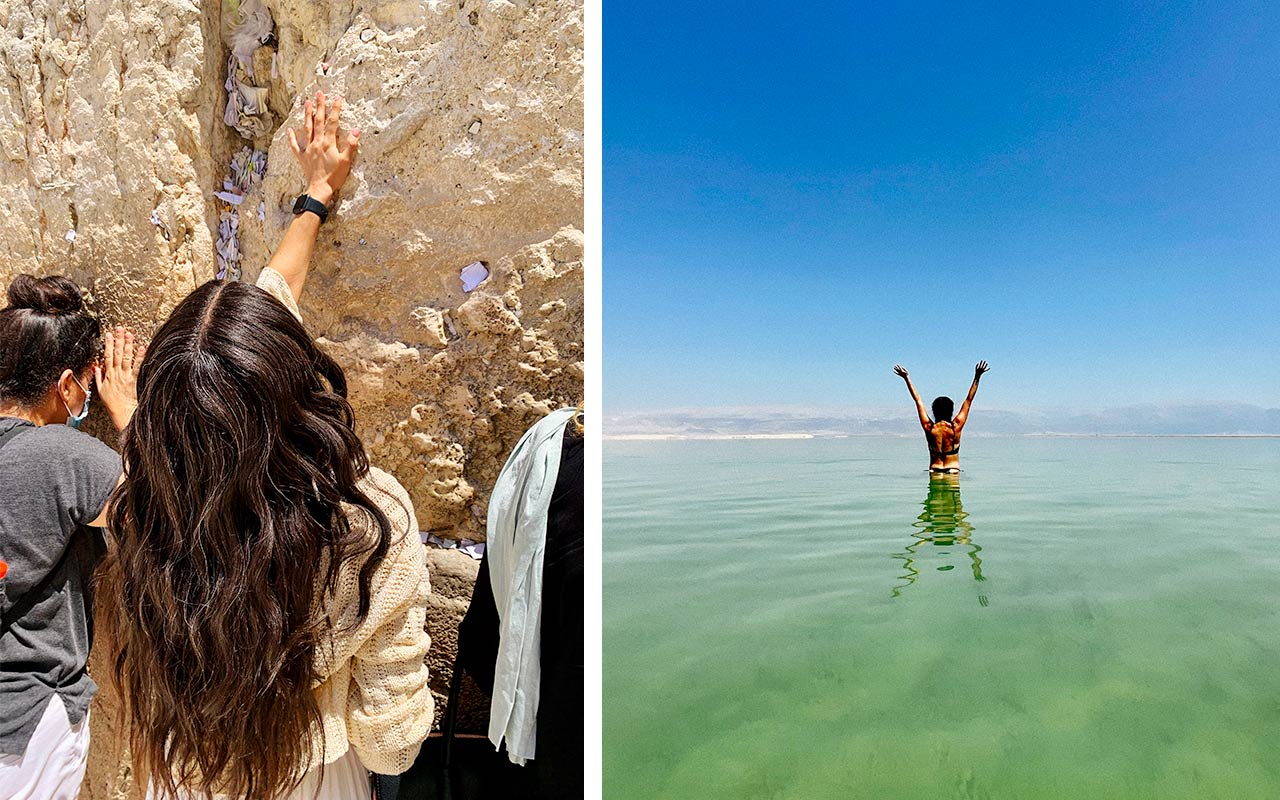 While Some Said "Yes" to Forever with Each Other
In August 2021, alumni Jared Sapolsky and Amy Landsman staffed a Birthright Israel trip together. Behind the scenes, Jared worked with the trip organizer to plan his proposal to Amy. He wanted to propose on a Birthright Israel trip, the place the two had met years before.
Here is a snippet of the proposal from an article in The Times of Israel: "Jared planned his proposal to Amy at sunset when their Birthright group arrived at the Yad Kennedy Memorial Lookout in the Jerusalem mountains. Jared bent down on one knee. His cohorts had their cameras ready and immediately relayed FaceTime messages to family in the U.S." The couple plans to wed in 2023.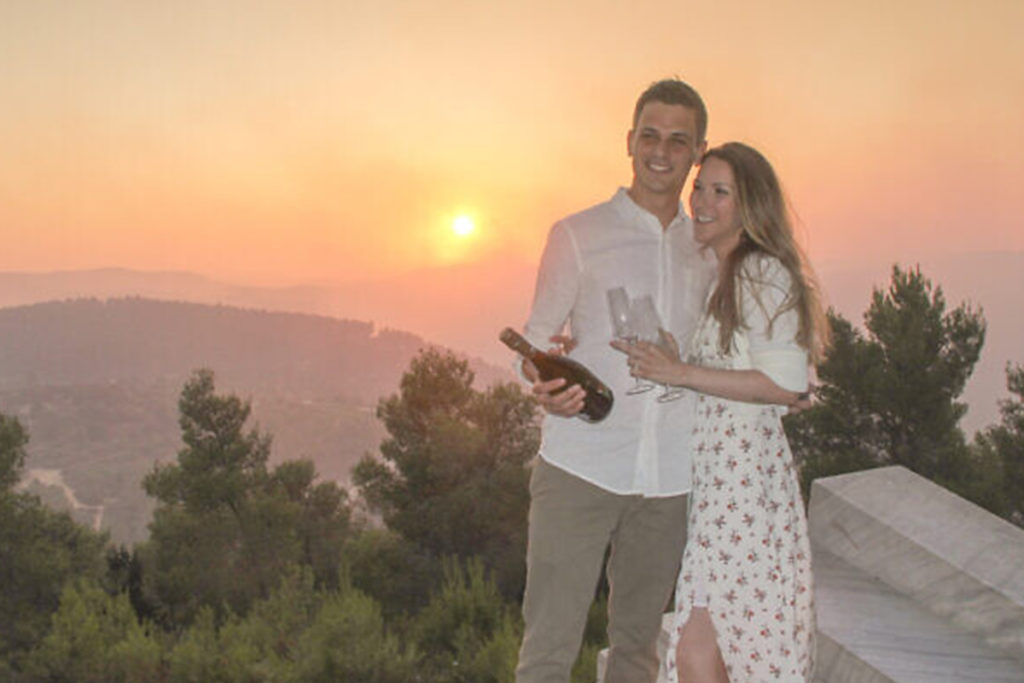 Meanwhile, 2021 Donors in the US Rallied Behind the Mission
From the Hamptons to Philadelphia, to Boca Raton, Atlanta, and Los Angeles, hundreds of Birthright Israel Foundation donors gathered to show support and gratitude for this life-changing gift. They heard from lay leaders and alumni alike — all who showed a passion for the Jewish people and the impact Birthright Israel has on the Jewish world. Through our dedication, we know that 2022 will sow great things for the Jewish people.