Israel has always been a bit of a mystery to me, and I know I am not alone in that. Israel is often misunderstood, even controversial. I've long wanted to answer the questions and share what I know, but first, I needed to learn, experience, and understand the answers myself.
I grew up in a home where we celebrated Hanukkah and Christmas. My parents respected each other's religion and did not necessarily force either on me. We were what could be considered a more untraditional midwestern family, something I never truly appreciated while growing up. My parents encouraged me to explore my Jewish heritage which is what brought me to Birthright Israel.
Considering the only other time I had left America was for a college study abroad program, I went into this experience with an open mind and low expectations. At the very least, I was getting the satisfaction of going on a vacation I had been telling my friends about for years, but none believed I would go on.
Our trip began in the Golan Heights at a Kibbutz. At the time I did not realize, starting in the northern part of Israel allowed the group of 20-somethings from America and Israel to connect on a more personal level. We found an old Syrian military outpost where we would all sit under the stars and get to know one another.
The Israelis surprised me. While they were all twenty-three, they were more mature than people I know in their thirties. I appreciated the chance to hear about their worldview as young people who live in a land surrounded by uncertainty and violence. Yet, no matter the circumstances that they faced, I found people who truly care about their fellow countrymen, as well as Judaism and its traditions. I became very close with my group, Americans and Israelis alike, which left me with an intense desire to recreate that same sense of community after my trip had ended.
A Special Shabbat Experience
It became apparent to me that I was involved in something that was life-changing and special during our first Shabbat. Our connections with each other became deeper as we spent less time focused on the constant nonstop of daily life and instead reflected on our lives and each other. Before this, I had always assumed that all Jewish Israelis were religious but soon discovered that may not be the case. All the Israelis respected their tradition and heritage, but did not necessarily feel overly religious, and early on that resonated with me. I wanted to be a part of something larger, a community with a shared history that bound them together. When I left Israel, my main goal was to teach my friends and family about Shabbat, a goal that I've come to learn would be more easily achieved if I had sent them on their own Birthright Israel, yet I haven't given up.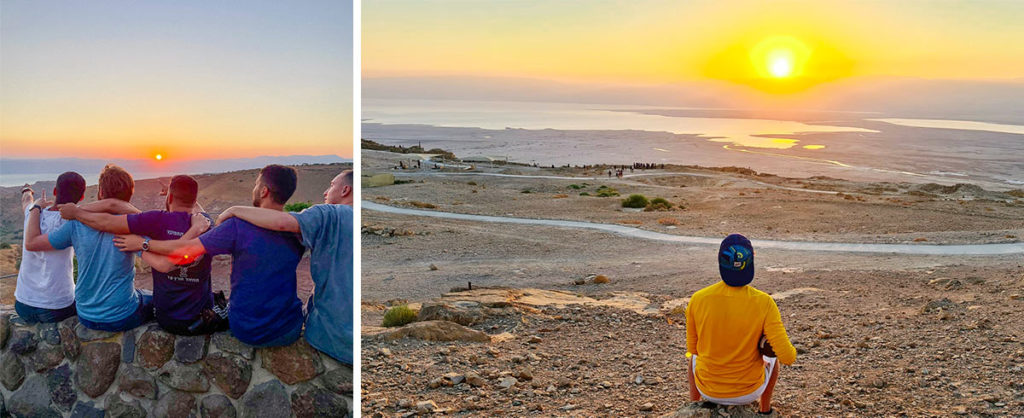 The program found a perfect balance of showing us all the beauty and wonder that this nation has to offer. The journey up Mount Masada to watch the sunrise was a turning point for me. It was where I started to realize I was not just enjoying and connecting with Israel, but truly falling in love with the country. The story of Masada and the mass suicide is just one of many that remind us how close we have come in the past to losing Judaism. Walking the halls of Yad Vashem and throughout Mount Herzl helped me to realize the importance of a Jewish nation and how it cannot be taken for granted. We must stay vigilant in ensuring Israel's future, now and forever.
Birthright Israel helped me to understand that there was no replacement for the experience that I had in Israel –living and breathing its history, culture, people, and natural beauty. Instead, it showed me that I need to do all I can to afford other young Jews the same opportunity: the chance to fall in love with the land, to see how amazing and inspiring this place truly is. To enjoy the magnificence of Masada, wander the streets of Safed, kayak down the Jordan River, or appreciate the beauty of Jerusalem's Mahane Yehuda Market (The Shuk). The culture is young and vibrant, a fledgling nation that is still very much connected to a long and hallowed history, steeped in tradition.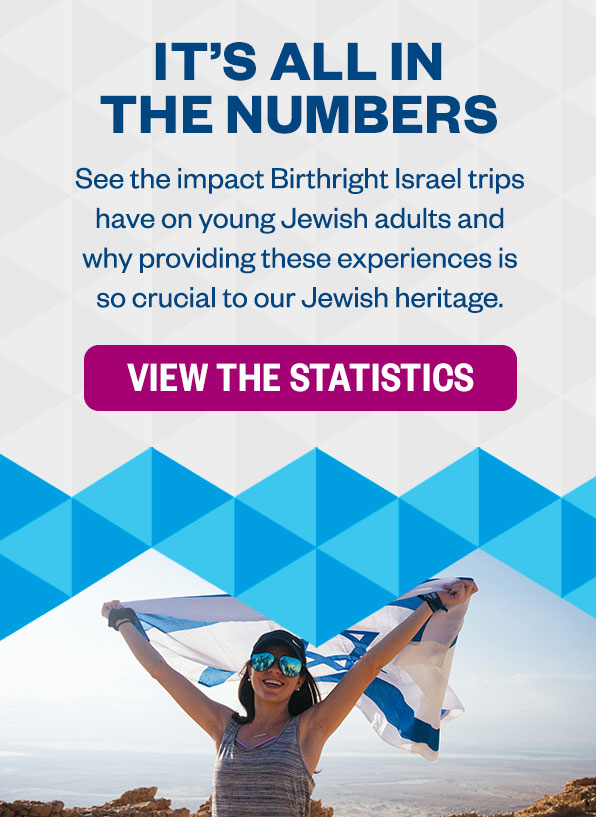 An Experience All Young Jews Must Have
My time in the Holy Land fuels my drive to ensure that young Jews can share this experience. I started my Birthright Israel trip with a naïve but open mind. The man that returned had become a Zionist with a love and respect for my heritage and its traditions. No two experiences will admittedly be the same. The importance of this trip, its mission, and the positive impact it has on those who experience it are invaluable to continuing and preserving the community I came to discover, love, and become a part of.