When my husband Ed became involved in Birthright Israel Foundation, I was less of a participant and more of a spectator. It wasn't until several visits to Israel culminating in their 18th Anniversary Mission which took place in 2018, that I "felt it." It was on that mission; I understood the passion that evolves from Birthright Israel Foundation.
I have sat in on many live and now virtual stories from the young Jewish adults that participated in Birthright Israel. They each came back passionate about their visits-both culturally and socially. Some of them came from areas with very few Jewish families and created new bonds with fellow Jews. Others were enlightened by the history of the country and the lives of the citizens of Israel.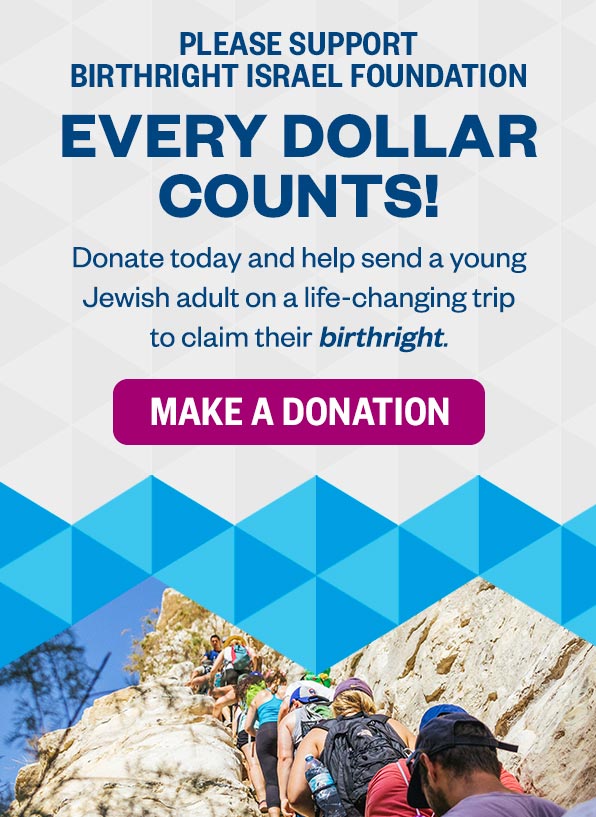 Although we have lived and now live in predominantly Jewish areas, I am aware of the growing problem of antisemitism. We are hoping that programs such as Birthright Israel will enhance Jewish feelings and perpetuate our heritage. The feeling of deep pride was something each returnee made clear.
Standing in the stadium alongside 8,000 young Jewish adults singing the Hatikvah brought chills to my body and tears to my eyes at the most recent Birthright Israel Mega Event we attended. It is something I will never forget.
If more young Jews come back with those feelings and spread the word around there can be a bright future for the Jewish people.
My wish for the future of Judaism is basically what I wish for every religion. That we can coexist peacefully and respectfully and in so doing allow each religious group to practice their own beliefs.
---
Birthright Israel Foundation is forever grateful to the generosity of Harriet and Ed Levine. Their continued support of our mission and leadership is outstanding. Ed Levine has played a major role in Birthright Israel Foundation's local leadership for years.
He was one of the first members of Birthright Israel Foundation's leadership group in Palm Beach County. Upon moving to Boca Raton, he helped found the Boca Raton Regional Council. Harriet and Ed also participated in our 18th Anniversary Mission to Israel.