Birthright Israel began 21 years ago with a bold idea: offer the gift of a life-changing trip to Israel to young Jewish adults and in doing so, transform the Jewish future. A simple yet extremely powerful idea that is continuing to transform the Jewish world.
This is in large part thanks to the generosity of donors like Lynne and Howard Halpern who are active members of Birthright Israel Foundation's Boca Raton and Atlanta communities. They, along with nearly 40,000 others, ensure this transformational gift of visiting Israel is in fact the birthright of all Jewish young adults. More so, the Halperns strongly believe in Birthright Israel because of its unique accessibility offerings that are available to participants with but not limited to medical, developmental, mental, and physical disabilities.
As Birthright Israel Foundation strives year after year to make this gift available to all, we are taking this special opportunity to invite our supporters everywhere to meet our endearing philanthropists Lynne and Howard Halpern.
Tell us about your connection to Judaism and Israel:
Howard: In 1948 when Israel became a sovereign nation, everybody in the family, all of our friends, the community that I lived in, were excited about Israel. And from that point on, I remember my grandmother collecting clothes from us and having tzedakah boxes to collect money to send to Israel.
Lynne: That's the way Howard was raised. In my case, it was completely different. My grandfather came from Poland and later on brought my grandmother and my mother to the United States. And there was absolutely no religious upbringing for us. My grandfather, he didn't believe in G-d. He didn't believe in a lot of things. There were a lot of things that happened to him in Poland and later on, of course, during the war. He did have family in Israel but it was just not a place in anybody's heart because I didn't grow up that way. On Passover, my mother said, "You just don't eat bread." That's all there was to it. You just didn't eat bread. I didn't know why. I didn't know the story. I didn't know anything.
Howard: It all changed when she met me.
Lynne: Yes, it absolutely changed because Howard said to me the first year we were married, "What are we doing for Passover?" And I said, "What's Passover and what do you do for Passover?" So, anyway, I very quickly learned how wonderful it was to be a Jew and actually what it meant. I took Melton classes, went to Israel and had my Bat Mitzvah. Then I went to Cuba and I watched how the Jewish community was down to about 1,200 people, but they were so committed. And I came home, I got choked up and I said, "Howard, you know what, if those Cubans who grew up with communism could reach so hard to continue Judaism, there must be something in it." And that's when I got involved.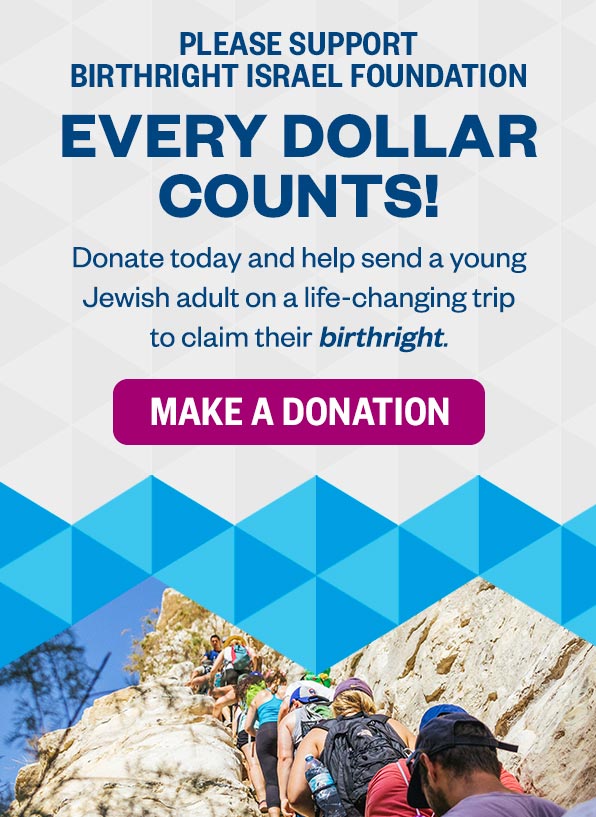 Why is the special needs community so important to you?
Lynne: We had belonged to the temple. We've been temple members for 53 years. And then of course along came Douglas, who's our special needs young man. And when he was nearly 13, maybe 11 or 12, he was in a boarding school in Winter Haven, Florida and he told us one day "Mom, I want to be Bar Mitzvahed." Our temple had never had a Bar Mitzvah for a special needs young man and they did it for us. And we pulled it off with a Havdalah service, and our family and other parents came to see what it would look like. Now they do wonderful Bar and Bat Mitzvahs for special needs in our temple. So, that was a good thing for Douglas.
Howard: While we contribute very heavily to special needs throughout our Jewish giving, we also recognize and support many other Jewish needs. It's tough enough for Jews to take care of Jews, because if we don't, no one else is going to take care of us. There's even more so on our intellectually disadvantaged and mentally developed and physically developed Jews because they have no voice. So, we've always been a part of it. Lynne was a pioneer in education, in demanding education for special needs children when our child was young and she's always championing. So her caveat has always been, "You want to talk to me about charitable giving? Tell me what you're doing for special needs." And that's the way we've gone about it in our lives – and she stood fast when it came to Birthright. We had grandkids that went on Birthright but we didn't become active participants until they became aware enough to know that special needs Jewish young people need to be able to have access to Israel.
Lynne: Especially since the mission of Birthright Israel is that it is a birthright. It doesn't say, "Not if you have special needs." So, it was important to us, not to just be a supporter of Birthright Israel but to be a supporter in a more meaningful way; that meant a lot for us and what we knew it would mean to the special needs community.
To date, we have taken over 2,000 participants on accessibility trips. Why are these trips so wonderful?
Howard: So, special needs Jews lived a whole life of special needs. It doesn't change. Everybody matures as they go through life, but they always have special needs. And high functioning special need Jewish adults, when they associate with Israel, when they associate with their Jewish identity, it becomes probably the single most important part of their life. We see it with our son, every day and we see how connected Jewish special needs adults are. And I'm proud of Lynne for holding fast until we got the program that she wanted and that's when we made our commitment.
Lynne: I think they're all doing something together. It's a big togetherness thing. It's a lot of camaraderie and they get to meet people from other places.
Howard: We see what Israel does with their special needs population. I mean, they have everything including being in the army. They're way ahead of us. But all the kids that we know either through their parents or grandparents that go on Birthright Israel are very much affected by going to Israel.
What are your hopes for the organization in the next twenty years?
Lynne: That it continues.
Howard: Continues and grows more so now than ever before.
With support from friends like Lynne and Howard we know the gift of Birthright Israel will be available for generations to come. Together we can make sure each and every eligible Jewish young adult can claim their birthright. Join us in ensuring our children and grandchild form unbreakable bonds to Israel and their Jewish identities. Make your gift today!