Adam Shapiro is a 2022 Birthright Israel alumnus who participated in an accessibility trip for those on the Autism spectrum. In the video and interview below, you'll meet Adam and hear why he loved his Birthright Israel experience and what he learned while in Israel.
My name is Adam Shapiro. I live in Huntington, Long Island, New York. I am currently a grocery shopper at Whole Foods from Amazon and soon going to be a Team Member at Whole Foods. I have Autism, and it will NOT stand in my way. My hobbies are working out, going for walks and runs, reading, and visiting New York City. My passion is to travel more despite Covid, and I am confident the pandemic will end this year or next year. My Motto: NEVER GIVE UP!!
Q&A with Adam
What inspired you to sign up for a Birthright Israel trip?
Adam Shapiro: "What inspired me to sign up for a Birthright Israel trip to Israel was that two of my brothers participated, and I wanted to regain my Jewish heritage and follow the footsteps of my ancestors.
Did you have any preconceived notions prior to going to Israel?
Adam Shapiro: "I think I did. I've always known what I was going to expect during my visit."
Did you grow up with a connection to your Jewish identity?
Adam Shapiro: "I did. My family and I have a strong Jewish connection, but we're not orthodox. We always do the High Holidays every year, and fortunately, my two brothers (older and twin) and I were Bar Mitzvahed in 2002 and 2004."
What was your biggest takeaway from Birthright Israel?
Adam Shapiro: "My biggest takeaway from the trip was visiting the holy city of Tzfat. It was very sacred, and it was a town founded a thousand years ago. What surprised me was we got to have the Israeli soldiers during the trip. They were so nice, and I've been in touch with one of them on Facebook.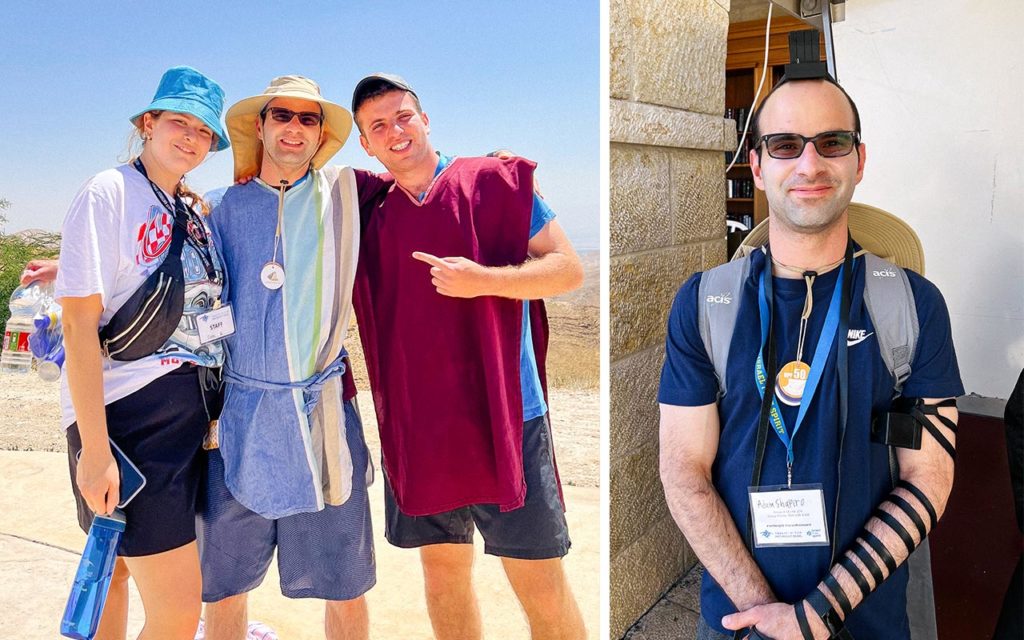 How has the trip played a role in your life since returning home?
Adam Shapiro: "Birthright Israel taught me all about the life history of the country and always show kindness and give back by making a difference, such as making donations to the less fortunate and, more importantly, loving and respecting your family."
What would you say if you could meet the donor who made your trip possible?
Adam Shapiro: "I would say THANK YOU VERY MUCH for this opportunity, and I will always treasure it."